SAKIR, Bahrain—Changing teams at the conclusion of last season might have been controversial, but Fernando Alonso proved Friday evening at the Sakir International Circuit that changing to Aston martin was a good move, as the Spaniard and former two-time world champion set the fastest practice time of the evening, clocking a 1:30:907 ahead of the Red Bull duo of Max Verstappen and Sergio Perez.
Perez and Alonso respectively shared the top two positions earlier in the day
Alonso set the quickest lap by running on soft tyres just half an hour left in the evening session, as Ferrari's Charles LeClerc headed the best of the rest with his Ferrari in fourth, followed by an impressive result from Haas F1's Nico Hulkenberg, who took fifth on a good qualifying pace. The German has not competed in a grand prix race as a permanent member for a few years, but the 35-year-old proved that he has not lost too much in his full-time return.
Lance Stroll placed the second Aston Martin in Sixth place, considering the Canadian had a mountain bike accident a couple of weeks ago, and returned with still his wrists not fully healed. Nevertheless, Stroll had difficulties and could have improved if his injury had more time to heal.
Pierre Gasly led the Alpine team by taking seventh, while Lewis Hamilton was disappointing in his Mercedes in eighth. McLaren's Lando Norris had a quiet practice session and could do no better than ninth. Zhou Guanyu completed the top ten.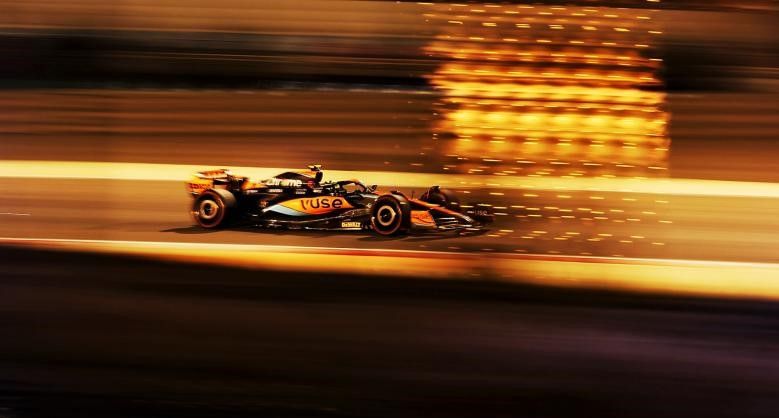 For the rest of the field, Alpine's Esteban Ocon and Alfa Romeo's Valtteri Bottas were 11th and 12th respectively, while the second Ferrari of Carlos Sainz dropped down to 14th in a disappointing drive.
The qualifying session set for Saturday evening could keep most of the drivers currently at the top in the possible remaining positions, but for race pace, it will favour the Red Bull machines more than any others on the grid.
By Mark Gero