As of this week, the home race for the most dominated team in formula 1 today will be raced. The Red Bull Ring will host the return of the series to Europe as with absolutely no orange army at the last round in Canada, this week will see a huge amount of the colour supporting Max Verstappen and his team, who have so far, won every grand prix race this season.
However, lately, there has been quite a rumor, or story that is going around in the F1 circles, and that is the plight of what could happen next season for one of the most colourful characters in the sport since James Hunt, and that is Daniel Ricciardo and what could be his future in the sport.
Just a few seasons ago, the Australian was the main driver on the Red Bull squad, never getting close to the then-dominated Lewis Hamilton and his AMG Mercedes team but making it a challenge.
Coming out of the ranks of the junior team, along with current racers such as Carlos Sainz, Dani Kvyat, Pierre Gasly, and others, Ricciardo had much promise. But only a few years later, the emergence of another F1 champion came around when Max Verstappen suddenly found himself in the spotlight, and this booted Ricciardo from the team when the Dutchman moved up from the ranks to win his first race in Spain under the Red Bull banner.
Ricciardo found this tough and went on to join Renault (Now Alpine) for the 2020 season along with current member Esteban Ocon. But Ricciardo did not feel that the team had no future and after one season of two that he should have been serving on his contract, the man from Perth decided to jump ship and sign for McLaren for 2021, joining Briton youngster Lando Norris. The gamble might have upset Renault CEO Luca De Meo, but assisted in the team having a decent season, with the success having results that September with Ricciardo and Norris finishing 1-2 at the Italian Grand Prix in Monza.
However, 2022 was a disaster for Ricciardo, and with Fernando Alonso heading to Aston Martin, it moved the grid around a bit, and at the end, Gasly went to Alpine, and the chances for Ricciardo were lost when another Australian, Oscar Piastri jumped ship from the French team and signed for McLaren, knocking Ricciardo out for a drive for 2023.
Ricciardo had to look for a drive but was very concerned about how he could recover and drive again for a permanent spot for 2024. Alpine's Otmar Snafnauer had already spoken to Ricciardo about filling that spot, but De Meo already had Riccardo leave once, so why try again? This led to Gasly being picked after negotiating with Red Bull. Haas? This would have been a great choice for PR, since the Australian gets on well with the Americans, but Ricciardo himself did not want to go to a lower ranked team, even if he was offering a huge price for his services, Haas certainly could not afford it with its small budget.
A sabbatical would be the next option, and this came to have a plan to return to Red Bull Racing as a test driver, which is what Ricciardo did, taking a gamble that if something happened to one of its drivers, Ricciardo could take over, or at the worst possible chance, another spot could open for another team. It might even be possible that Ricciardo could go to the Junior Alpha Tauri squad to make his way back up again to the senior team.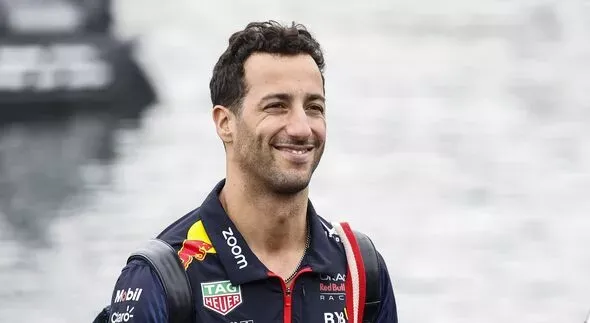 With Sergio Perez beginning to have trouble in the team, Ricciardo's chances could be coming up soon, unless the Mexican can find himself challenging the already-dominating Verstappen who could take the title long before the glitzy American night race takes place at Las Vegas in November.
But Ricciardo could have this all strike back in a bad way. The last major driver to take a sabbatical was two-time world champion Mika Hakkinen, who left the sport in 2001, and vowed to return. The Finn even raced in the DTM series for a couple of seasons and even came up with a couple of wins, but never came back to the pinnacle of motorsports.
Even if things worked out in a different way, Ricciardo could still be an analyst for the sport, but it is certain that Riccardo is taking a gamble at what he is doing now, and hopefully it will work out one way or another. But it is obvious that Ricciardo is not finished yet and driving again will make certain of that.
By Mark Gero