Two-time world champion Fernando Alonso has downplayed Lewis Hamilton's championship successes in what he argues was achieved with the "best car and package."  He believes the driver is "not crucial" in Formula 1 as he speaks at length on topics including Hamilton's sub-optimal 2022 season.
Alonso has endured a lacklustre start to the 2022 F1 season, lying in P16 in the driver's standings with a score of only two championship points from the first five rounds in the midfield placed Alpine.
He is one of F1's most experienced drivers, having made his debut in the championship in 2001, winning the 2005 and 2006 championships and enjoying a career at the likes of Renault, Ferrari and McLaren before rejoining the now-Alpine branded Enstone team after a two year hiatus.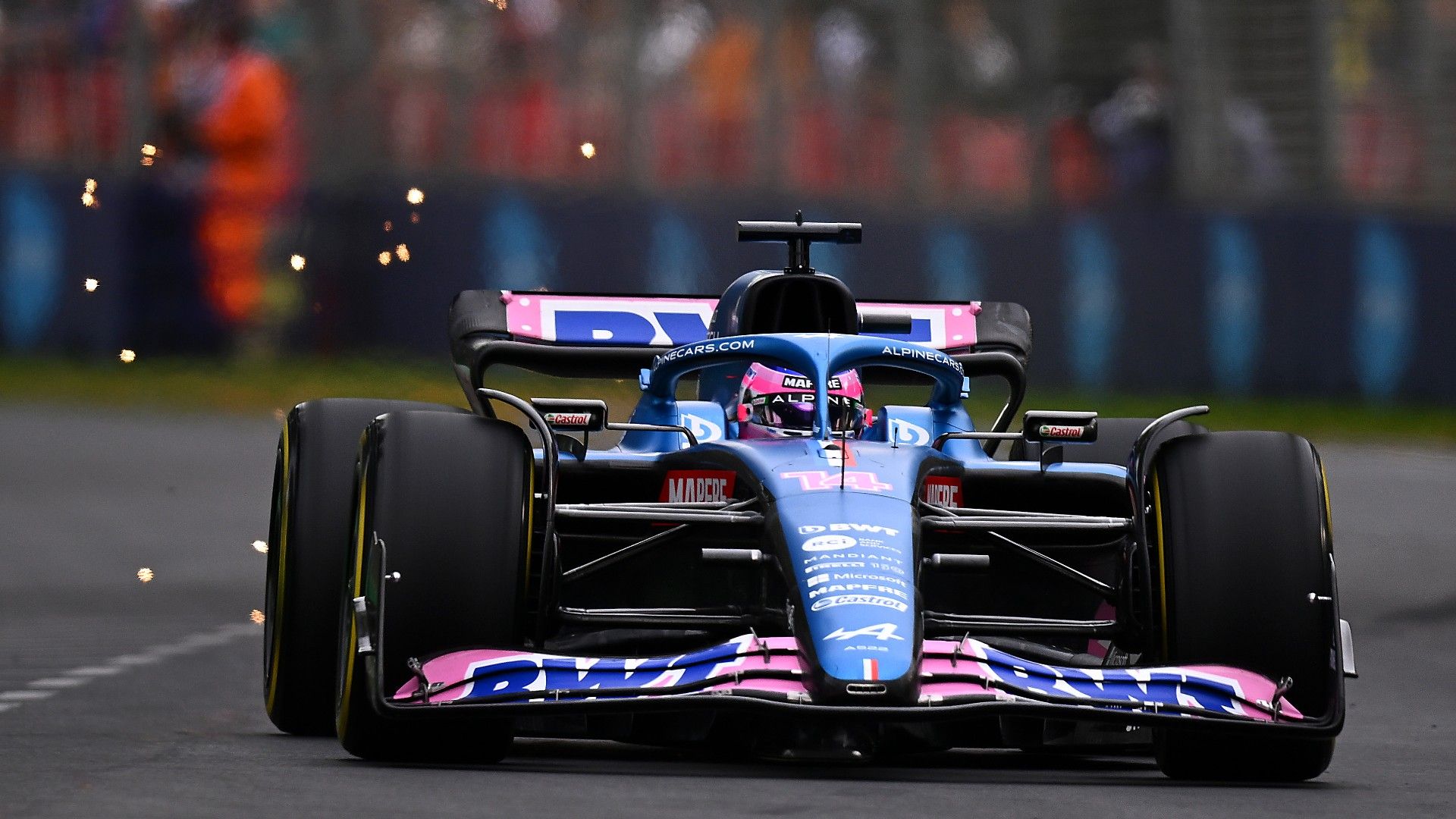 He has certainly had his fair share of bad luck since claiming his titles, with many believing he deserves many more to his name, but was arguably let down by off-track decision making and bad luck which led to frequent appearances in substandard machinery.
In the first of his two stints at McLaren, in 2007, Alonso was partnered with then-rookie Lewis Hamilton in what would be an explosive season between the pair. Since then Hamilton has gone on to win seven titles - one with McLaren and six with Mercedes - but this year finds himself battling a compromised car and all-new teammate.
"This is the nature of the sport," Alonso said on Hamilton's struggles this season in an in-depth interview with BBC Sport. "Sometimes you have a better car, sometimes you have not such a good car and you still need to fight and make some progress."
The Spaniard however believes Hamilton has not lost any of his speed, as many contrast how his young teammate George Russell is comprehensively outperforming him this season, but instead facetiously welcomes the seven-time champion to the midfield group.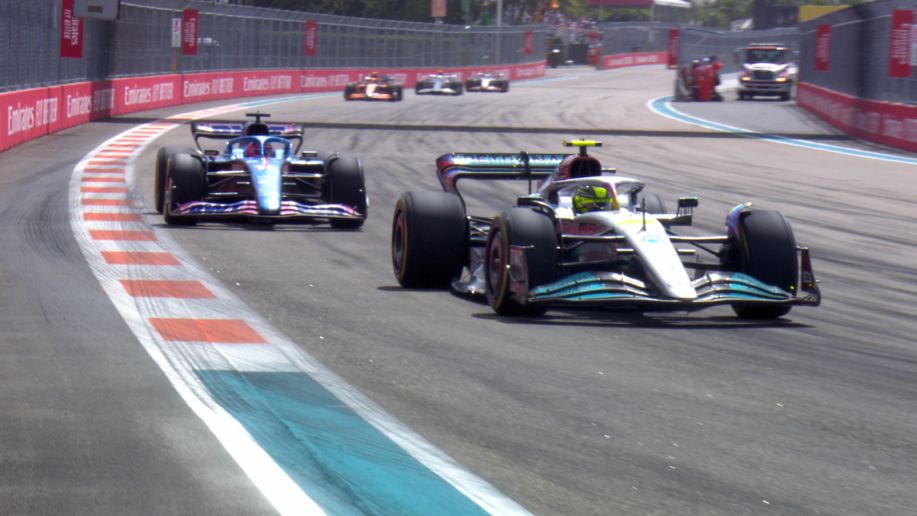 "This year we see that the driver is very important in F1 but not crucial," summed up Alonso. "Lewis is driving as good as he has been the last eight years.
"He was dominating the sport and breaking all the records and one hundred and something pole positions, and now he is doing a mega lap, as he said in Australia or somewhere like that, and he is one second behind. So yeah - welcome."
Alonso argues that there is a disconnect between a driver's success and the success of a team as a whole, even pointing towards his own title winning seasons' package as something which ultimately ended Michael Schumacher's dominant run of championships, rather than his own talent as a driver.
He compares the toppling of  Schumacher's domination of the early years of this century to the situation Hamilton finds himself in currently with Mercedes, after winning titles due to having the "best car and package for many, many years."
"This is F1, it is not going to be a fair sport in terms of numbers," Alonso explains. "This is a team sport more than anything and we tend to forget this, especially when we have success. We are so happy for what we are achieving that even if we try to share with the team, all the headlines are for the driver.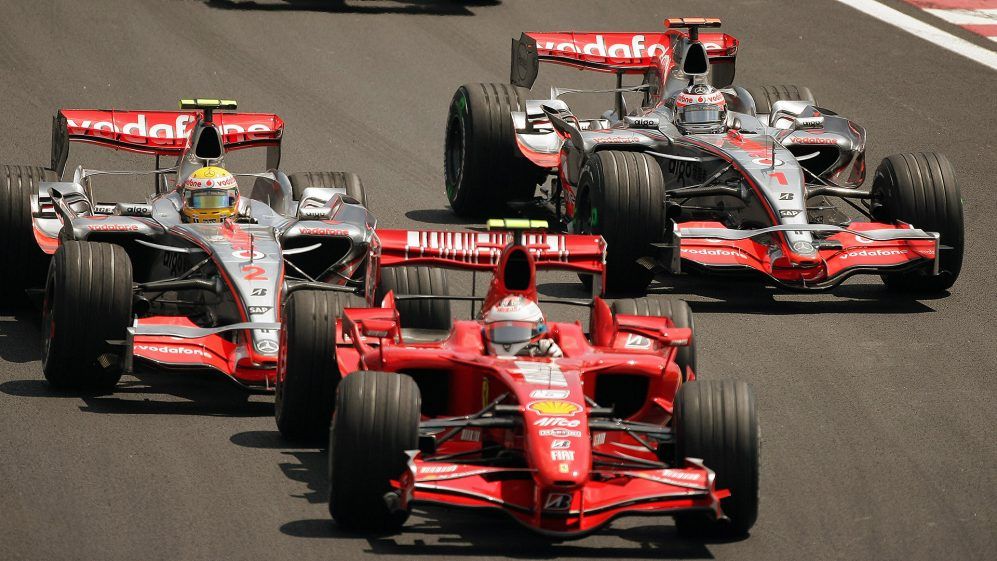 "It happened to me when I won the two championships. I was beating Michael Schumacher - this was a big topic - but my car was more reliable at that time and had very good performance. And you cannot praise enough that package because the headlines will still be the driver, and with Lewis it's the same.
"To have more than 100 pole positions in F1 is something unthinkable. You need to have the best car and package for many, many years. We were doing magic laps sometimes and we were P15, and how do you explain that to people? It will be impossible.
"He deserves everything he's achieved in the past but this year is a good reminder that in all those records and numbers there is a big part on what you have in your hands as a package in the car."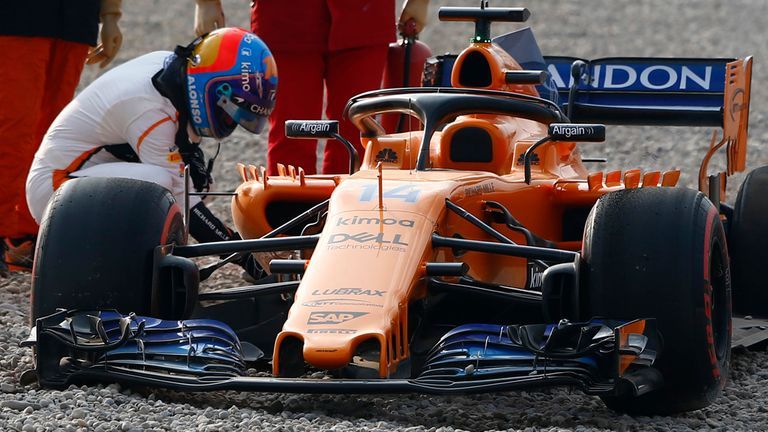 The Alpine driver was also asked how surprised he was at Hamilton's new teammate Russell's stellar race performances so far this season, with the Brit having finished in the top five at each of the five Grands Prix. Alonso famously heralded Russell as a future champion over each of the 'new generation' of drivers, which includes the likes of championship leader Charles Leclerc, reigning champion Max Verstappen and Lando Norris.
"Yes and no. George has been very fast in the last few years and I think everyone was expecting him to be a tough competitor for Lewis," he surmises. "But I still believe Lewis will eventually finish the championship in front.
"This is just a five-race championship, but eventually when things are more tricky or difficult situations, Lewis will still have more experience and maybe more talent."