MARINA BAY CIRCUIT, Singapore—It seemed like the Friday practice sessions would easily go to Red Bull Racing, but the opposite happened as both Ferraris of Carlos Sainz and Charles Leclerc topped the evening session with a 1-2 as the former set a fast time of 1:32:120 with Mercedes George Russell in third.
For the evening, there was not too many incidents, with probably the worst happening going to William's driver Alex Albon, after all the great performances recently, could only manage to record just five laps before the Thai/British driver complained of losing power in his car. The result was a power unit problem, which his mechanics will have to work overnight to get the car ready for Saturday's practice three.
In addition, both Red Bulls were also the talk of the grid, with both placing no higher than seventh, which was Max Verstappen, who had a loose end all evening. Sergio Perez was not any better, as Verstappen's teammate placed next to him in eighth.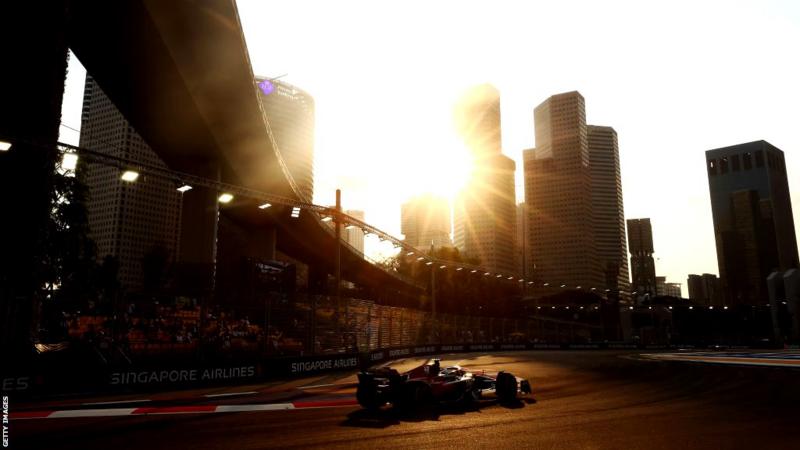 Lewis Hamilton finished the second session in fifth in the second Mercedes, while Lando Norris followed him in sixth. Two veteran drivers, Kevin Magnussen of Haas F1 and Valtteri Bottas in the Alfa Romeo were ninth and tenth, respectively.
Leclerc led the fastest time in the opening morning session, which was interrupted by having a lizard on the track, which was the only incident of the day.
Saturday practice three will be early while the qualifying will take place at its usual night event that will always have its share of excitement, and this will have certain interest in seeing whether or not both Red Bulls can improve on a circuit that Verstappen has never won on before.
By Mark Gero