MONZA, Italy- If the new colours of the Lemans winning livery was going to do any good for Ferrari this weekend, it certainly worked for Carlos Sainz, as the Spaniard topped the Friday times sheets in afternoon practice for this weekend's Italian Grand Prix by setting a 1:21:355 quickest time ahead of McLaren's Lando Norris and Red Bull's Sergio Perez.
Sainz and his Ferrari teammate, Charles Leclerc, were 1-2 at one point in the second session, but Sainz managed to hold on to the top spot, hoping that on their home circuit, things can work out better.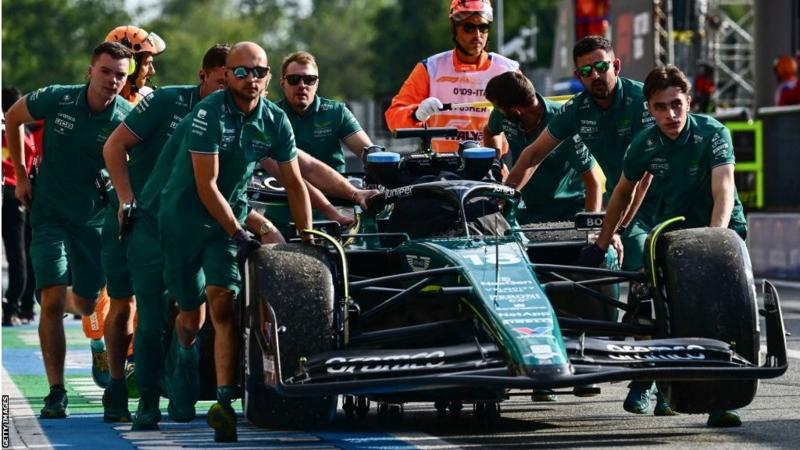 McLaren's second driver, Oscar Piastri, took fourth place, keeping the Woking boys up near the front to challenge both Ferrari and Aston Martin. Fifth went to Max Verstappen, who is looking for his 10thseasonal win in a row but was caught in traffic during his flying laps and was ordered not to try any more. Leclerc had to settle for sixth, while Williams Alex Albon continued to improve on the timesheets, finishing in seventh. Aston Martin's Fernando Alonso had a disappointing eighth and needs to improve if he wants to better his last performance a week ago in the Netherlands.
George Russell could not find the set up for his car as the Mercedes driver took ninth, with the American Haas team had Nico Hulkenberg place in 10th position.
Despite his disappointment in the afternoon, Verstappen topped the best times in the morning, but was still slower than Sainz's afternoon performance.
Two red flag sessions occurred during Friday practice, both in the afternoon. Aston Martin's Lance Stroll stopped his car after the Ascari chicane after just five minutes gone in the session with a fuel system issue, while Perez, despite his third-place result, spun his Red Bull after going wide at the Albereto curve, slightly damaging his rear wing.
Lewis Hamilton was the big disappointment of the day, complaining that he was not getting his Mercedes down the straights quick enough. The Briton wanted to change his car, but his engineer refused the request. As for Stroll, he joins in his Aston Martin having to not even complete a flying lap going into Saturday qualifying, which will have an experiment in having hard, medium and soft tyres respectively in the three sessions tomorrow afternoon.
By Mark Gero