In the world of sports, there has always been a team of individuals who have the idea that they do not always win once but dominate the entire sport. And from that moment on, they continue until another person or group suddenly takes their domination away.
In formula 1, this is also a prime example. We had the streak of Juan Manuel Fangio win for nearly five consecutive years in the 1950's before the beginning of the 2000's when nobody thought that Fangio's record would ever be broken. But Michael Schumacher changed all that by winning not just two titles with Benetton, but five more at Ferrari. It was not only Schumacher that made the difference, but this included Rory Byrne, Ross Brawn and of course, Jean Todt made a combination which lasted until 2005, until a young Spaniard named Fernando Alonso broke that streak for two consecutive seasons, which led to Schumacher finally announcing his retirement, only to return to a lackluster performance before his final exit at Mercedes.
Next up was Lewis Hamilton. Winning his first title at McLaren was followed by six more successes at Mercedes, which at the time, it seemed that nobody would touch him. The Briton did not have the great resources that Schumacher did, but it was enough for him to get all those titles without any opposition. But his time was coming for another driver to do the same thing. And that driver was a Dutchman named Max Verstappen.
This ended on a controversial note for Hamilton, especially in Abu Dhabi in 2021, on that November evening when Hamilton realized that his title was now coming to an end. And even if today he is still racing and looking for that elusive eighth title, the wins are no longer happening, but the determination is still there to give it a go.
So here we are on the verge of the Singapore Grand Prix this weekend, where not only is it Verstappen domination and his Red Bull team that are winning but taking everything. Except for a couple of wins by Verstappen's teammate Segio Perez, it has been Verstappen and nobody else in his path for victory. But like in the other dominating teams from the past, there is a big factor in the squad, Adrian Newey. You must realize that Newey were in teams that were successful, and this one is no exception. So, while the team is placed well and it seems that there is nobody that can touch them, there is something on the horizon that could occur eventually, but it is questionable on who will be that team or individual that will break this dominating streak by Verstappen and his Red Bull team.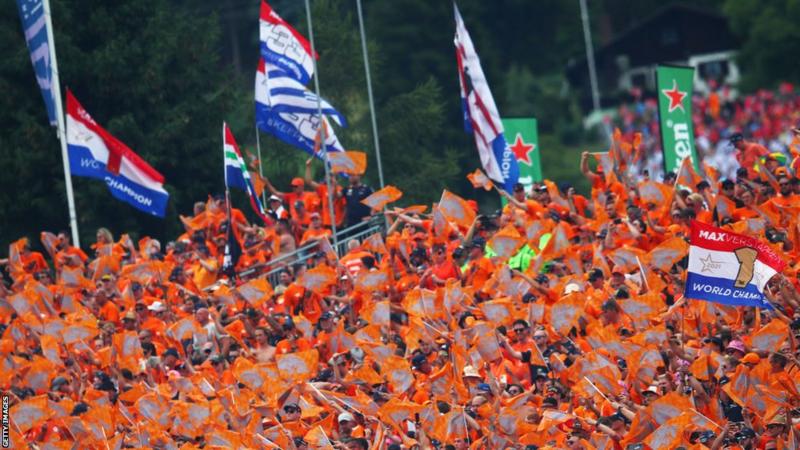 A lot of talent is there, as Carlos Sainz, Charles Leclerc, Hamilton, George Russell or even Lando Norris or believe it or not, Alonso, who now is back after a few years away from the sport. Or maybe Alex Albon or even Valtteri Bottas might be there or even Pierre Gasly or Esteban Ocon.
Either way, that moment is coming, and if Verstappen gets beaten by someone outside of his teammate, it could be the biggest news story of the sporting world. It just might happen.
In this case, patience is certainly a virtue.
By Mark Gero