MONTE CARLO, Monaco—Some champions in the world of sport can prove to others that no matter what type of terrain they can go up against, they can come out on top.
On Saturday afternoon in qualifying for the Monaco Grand Prix, Max Verstappen waited right until the last moment, by being the last car to cross the line, recording a 1:11:365 fastest lap, to steal another pole from Aston Martin's Fernando Alonso, with Ferrari's Charles Leclerc taking third on his home circuit. Leclerc later was given a three-place penalty for blocking McLaren's Lando Norris.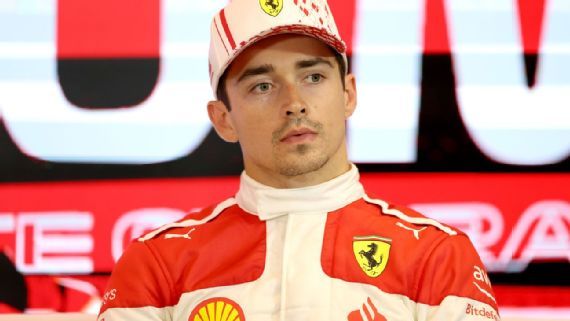 "The whole qualifying I think went pretty well, just I struggled a bit to put it in the first lap with warm up with the tires, and putting it altogether, all the sectors." Said Verstappen. "But I knew that the last lap, I had to do it, because they improved.
I also knew that going into the last sector, I was down on [the four drivers ahead], so I had to push flat out in the last sector, risk everything to get back the lap time. And luckily we did."
Verstappen himself took the first two sessions, and coming into the final one, felt a little challenged, first by a surprise result by Alpine's Esteban Ocon, who had a temporary lead, before Alonso bested his time. Leclerc came next and put Ocon off the top two, before Verstappen, who looked out of place in the first two sectors, came back tremendously with a quicker time right in the last seconds of qualifying.
Although Verstappen carried the flag for Red Bull, it was not such a good day for his teammate, Sergio Perez, who with 11:32 left in the opening session, went too quick into St. Devote and plowed his left side into the barriers. This brought out the only red flag of the day, that delayed the qualifying for at least a few minutes. Along with Perez exiting the opening session were Williams Logan Sargant, the Haas duo of Nico Hulkenberg and Kevin Magnussen, and Alfa Romeo's Zhou Guanyu , who posted a quick lap early in the session.
Norris had a brush into the barriers at Tabac with two minutes left in the second session but managed to limp back into the pits. However, the Briton had too much damage to his McLaren, and although he made it back to the pits, Norris had to withdraw from the final period and will start 10th on race day. As for the other McLaren, driven by Norris's teammate Oscar Piastri , wasn't so lucky as he exited the second session, along with Alpha Tauri's Nyck De Vries, Williams Alex Albon, Aston Martin's Lance Stroll and Alfa Romeo's Valtteri Bottas.
Besides Ocon ending up in fourth, his Alpine teammate Pierre Gasly took seventh, while another duo from the same team, this time from Mercedes, had Lewis Hamilton sixth, and George Russell eighth. Ferrari's Carlos Sainz was the single finisher down the order from his teammate Leclerc, taking fifth and Alpha Tauri's Yuki Tsunoda was ninth.
Regardless of what Verstappen has achieved so far, his pole in Monaco was the first time he has achieved this, and the Dutchman was asked afterwards if this was his best effort ever.
"No, I don't think so," replied Verstappen. "But it was good enough. I'm just happy to get my first pole here."
By Mark Gero