MIAMI, Florida, U.S.A.—Even when his helmet was uncomfortable with his H.A.N.S device, Max Verstappen in his performance in the second session of Friday practice at the Miami International Autodrome, took the fastest time of the day, recording a 1:27: 930 ahead of both Ferraris of Carlos Sainz and Charles Leclerc.
Verstappen took his best time just moments before Leclerc slid out at turn eight and struck the barriers, which did not do too much damage on the car or himself but brought out a red flag that only gave the rest of the grid was the track was clear, only a couple of minutes to put in their flying laps before the end of the session.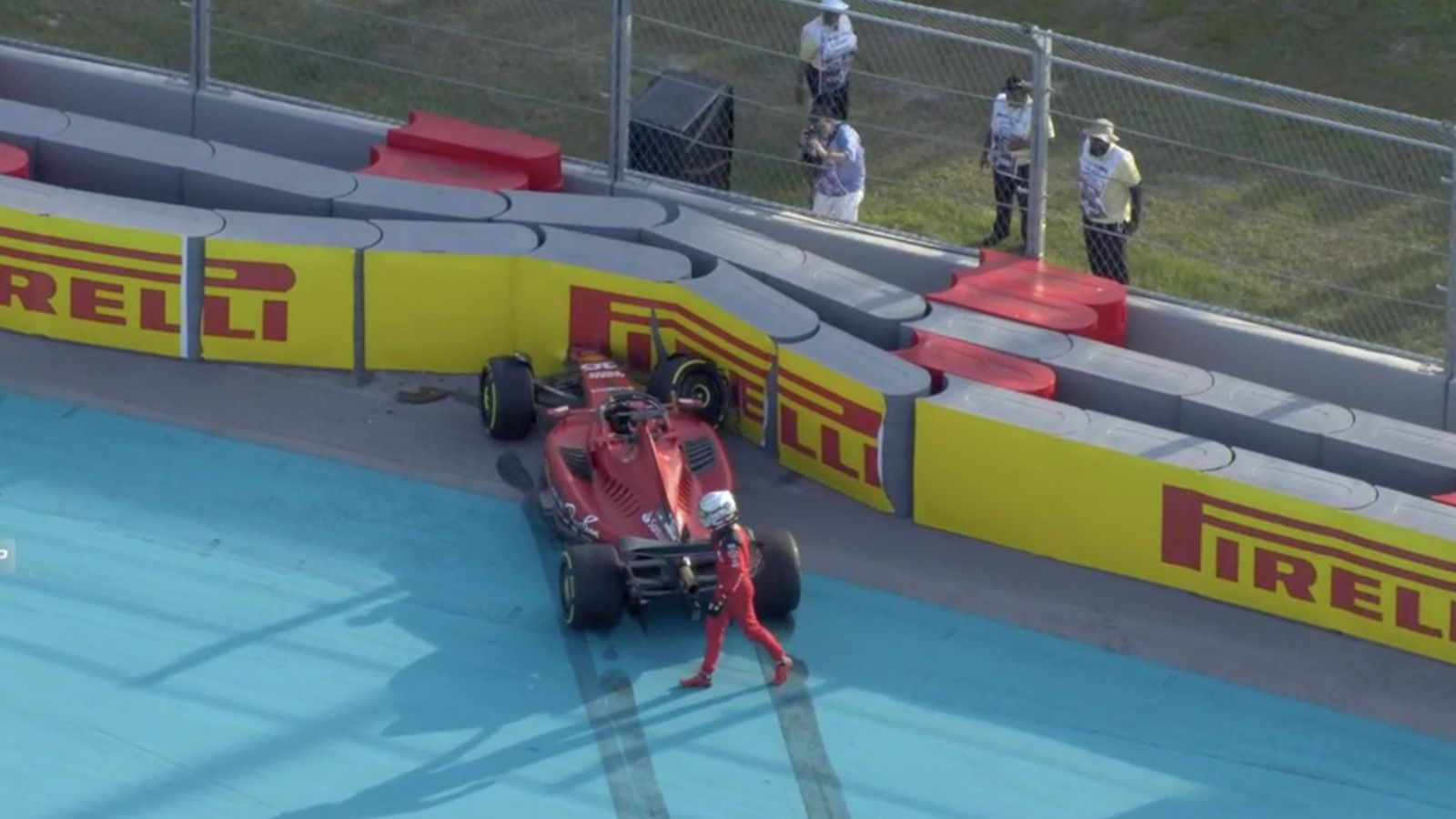 Sergio Perez, who sits just a few points behind Verstappen in the world championship, kept his cool and took fourth, still not being too far behind his Red Bull rival. Fernando Alonso was fifth in his Aston Martin, just four places ahead of his teammate, Lance Stroll, who ended up in eighth. Lando Norris put his McLaren into sixth after being 20th and last in the early part of the session.
Mercedes was very good in the morning session, with George Russell and Lewis Hamilton leading the grid in a 1-2 position. But in the afternoon, both slid down the grid, with Hamilton taking seventh, his worst position while racing in the United States and Russell did even worse, finishing in 15th. Esteban Ocon in the Alpine and Alex Albon driving a Williams finished ninth and tenth respectively.
Besides Leclerc setting a red flag, the opening session had another one when Haas F1's Nico Hulkenberg crashed into the wall at turn three. His team mechanics must have been disappointed to miss their lunch period but managed to do a fine job to repair Hulkenberg's car in order to put him out onto the circuit in the afternoon. Despite their heroic efforts, the German could only finish no higher than 17th.
What was even more disappointing was the performance of home hero Logan Sargant, who had the support of his home American fans, but it did not assist much as Sargant ended up 20th and last in the session.
The next two days could find a chance for some rain, so it might be interesting if this does happen, how the race will end up finishing.
By Mark Gero