BUDAPEST, Hungary—Even though Lewis Hamilton won the pole for Sunday's Hungarian Grand Prix the previous day, a poor start by the Briton on race day gave the advantage to Max Verstappen, who cruised his way to take his 44th career victory and the 12th for his Red Bull team, breaking a 35-year winning streak that was held previously by McLaren. Lando Norris made it two podiums in a row for the Surrey, England based team, with a second-place finish, while Verstappen's teammate, Sergio Perez, took third, after having a string of poor performances.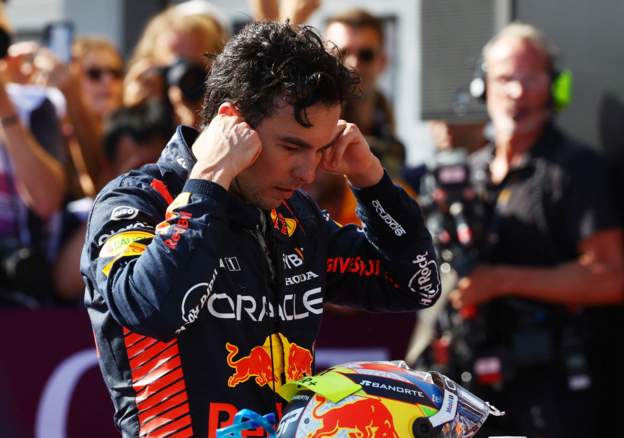 "Yeah, finally we had a really good start, very happy with that, we've been working on that quite a bit to try and get a good bite and, yeah, I know of course when I had the inside that corner was mine." Said Verstappen. "It was just late on the brakes you are heavy car so luckily it all worked out well and from there I could do my race and today the car was really quick.
I think over one lap this weekend it was a bit of a struggle but maybe it was probably a good thing for today so, yeah, the car was good on any tyre and we could look after the tyre wear and basically that's why we could create such a big gap."
Verstappen got off to a great beginning right when the lights went out, overtaking Hamilton and working his way to the front. From then on, the Dutchman had no trouble staying ahead, even after coming in for two pit stops during the race. Verstappen continued to finish 33 seconds ahead of Norris.
Hamilton for all his driving, took fourth in his Mercedes, with his teammate George Russell, who had started nearly from the back of the grid, and ended up in a well-deserved sixth place finish. Oscar Piastri also gave McLaren a double points finish, taking fifth, while Ferrari achieved the same result, with Charles Leclerc and Carlos Sainz seventh and eighth, respectively. Leclerc might have finished in sixth ahead of Russell but was penalized for speeding in the pit lane on his last stop. Another double points finish went to Aston Martin, who had Fernando Alonso and Lance Stroll take ninth and tenth.
In a race that normally has low attrition, only three cars retired with both Alpines getting caught in a collision that was started by Alfa Romeo's Zhou Guanyu, knocking both Esteban Ocon and Pierre Gasly out when both Frenchman struck each other in the incident. Zhou was handed a five second penalty for his actions. In addition, Williams driver Logan Sargant retired a couple of laps from the end after the American spun out minutes before.
Verstappen was pleased with this achievement.
"It's just incredible, what we've been going through the last few years is just unbelievable and hopefully we can keep this momentum going for a long time and also just to work with the whole team is always very enjoyable." Verstappen continued. "Of course, you know it's always good to look into it, yesterday for example to keep pushing, wanting to do better, but today is just perfect."
By Mark Gero