SEBRING, Florida, U.S.A.—You could call it home field advantage or racing on your home ground, but for the Cadillac team in their first full season in the World Endurance Championship, Saturday's Prologue time trial opener had the trio of Earl Bamber, Alex Lynn and Richard Westbrook setting the fastest time of a 1:48:429 with Bamber himself achieving this, just ahead of the favorites for the season, the Toyota Gazoo number 8 entry of Sebastian Buemi, who took second quickest by just missing out of Bamber's best time of 0.014 seconds.
Right behind him was the Toyota number 7, with Jose Maria Lopez driving, which had the third best time, just missing the top spot by 0.0124 seconds. In their first competition in many years, the two Ferrari AF Corses of Antonio Fucco and former F1 driver and Ferrari tester Antonio Giovinazzi lined up in fourth and fifth, respectively.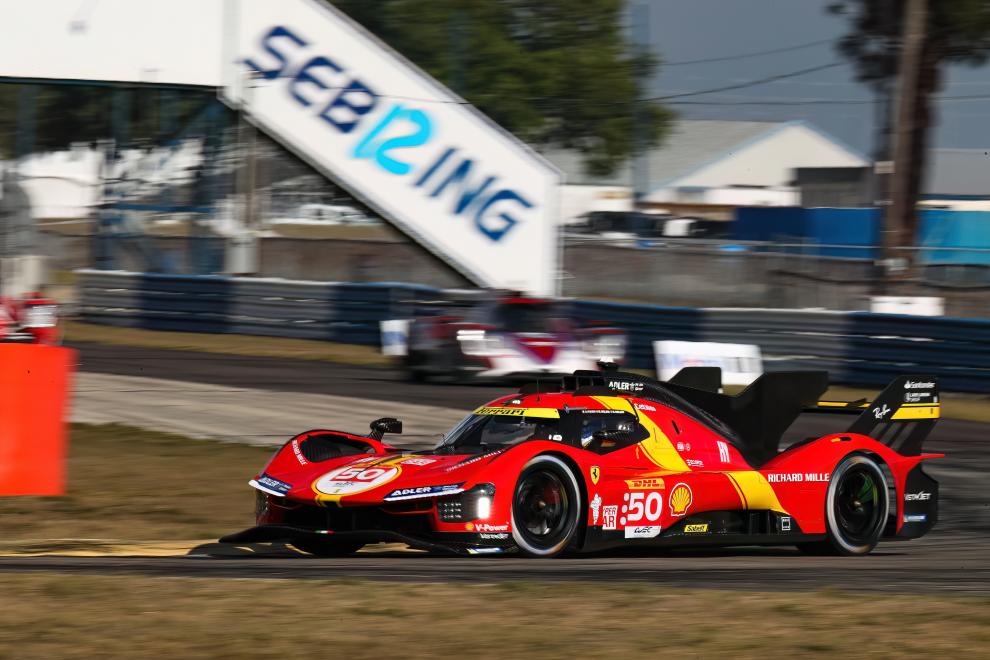 Sixth and seventh went to the two Penske Porsche hypercars number 5 and 6, that were driven by Frederic Makowiecki and Laurent Vanthoor, that also finished in their respective positions.
The Peugeot Energies Team, thanks to an earlier set time by Nico Mueller, could finish no better than eighth, as the second car had more difficulties, with Frenchman Jean-Eric Vergne colliding midway through the session with a Vector Sport entry. The damage that Vergne sustained was damage bodywork in the car, but considering the problems, the car also driven by Paul Di Resta and Mikkel Jensen, took ninth.
The top ten was rounded off by another American team, Glickenhaus, with Olivier Pla at the wheel.
In the LMP 2 class, United Autosports, also on their home ground, managed to head the bunch with a 1:51:492 recorded time with Phil Hanson driving. Five tenths behind him were the Prema car driven by another former F1 driver, Danii Kvyat, who was making his debut in the series. The number 41 WRT entry of Louis Deletraz finished in third.
Lastly, in the GTE AM division, the female Iron Dames group, led with the quickest time by Michelle Gatting, posted a 1:59:201, which put them ahead by two tenths in front of Ferrari's Ulysse De Pauw, with Julian Andlauer taking third in the Dempsey-Proton Porsche entry. The number 7 Kessel Racing car and the Iron Lynx Ferrari were up next, with Ferraris placing the top five in this class.
On Sunday, the cars will go out again for another prologue for the final time, before everyone takes a break until Friday, when the 1000 Miles of Sebring takes place, the first round of the World Endurance Championship.
By Mark Gero