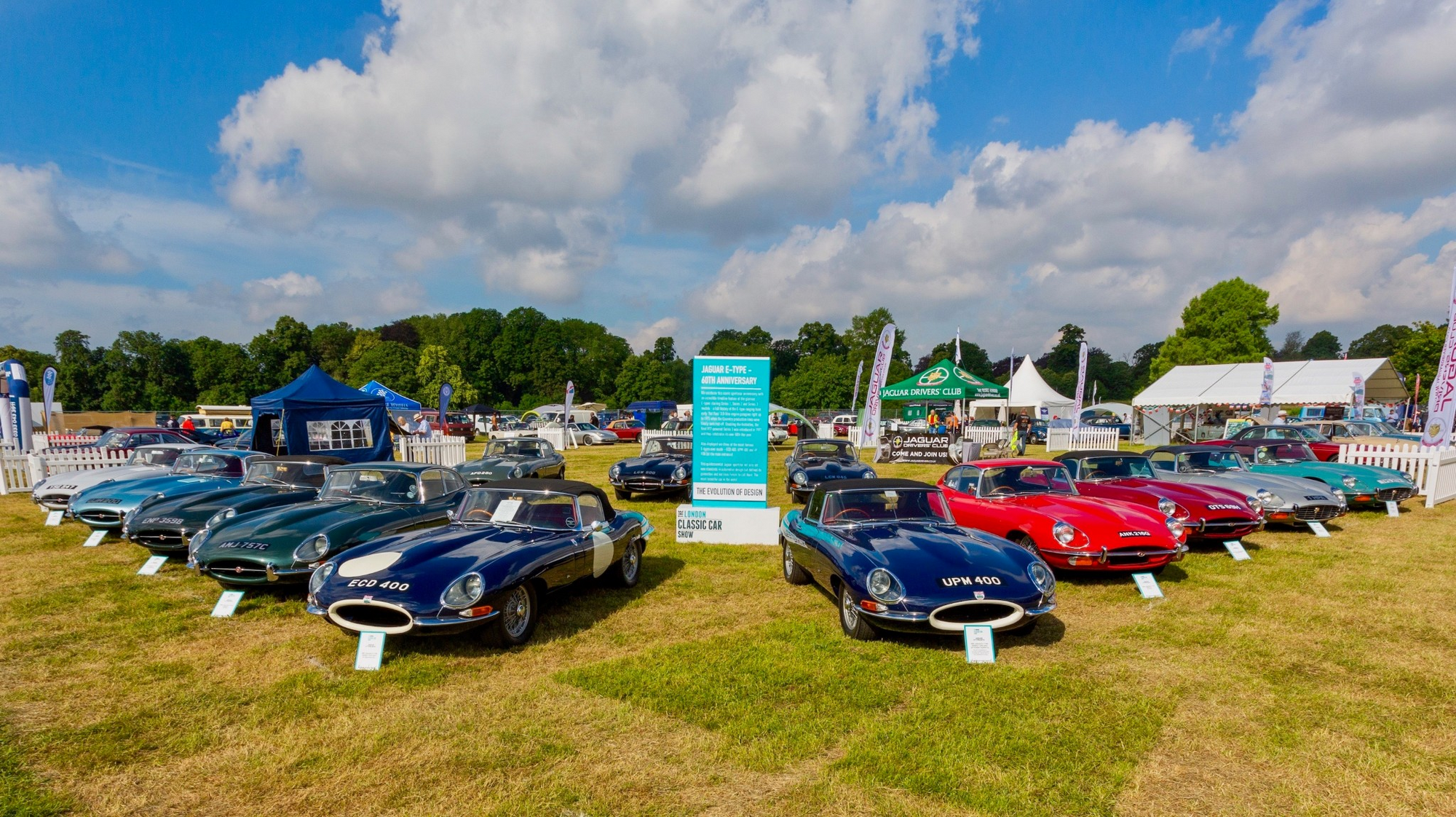 • 14,000+ visitors savour the biggest automotive celebration of the year to date
• Richard Hammond, Frank Stephenson and Tiff Needell refuel enthusiasms
• Show-goers wowed by special Bugatti, Lancia and Jaguar E-type celebrations  
• Plans for The London Classic Car Show 2020 to be announced later this year.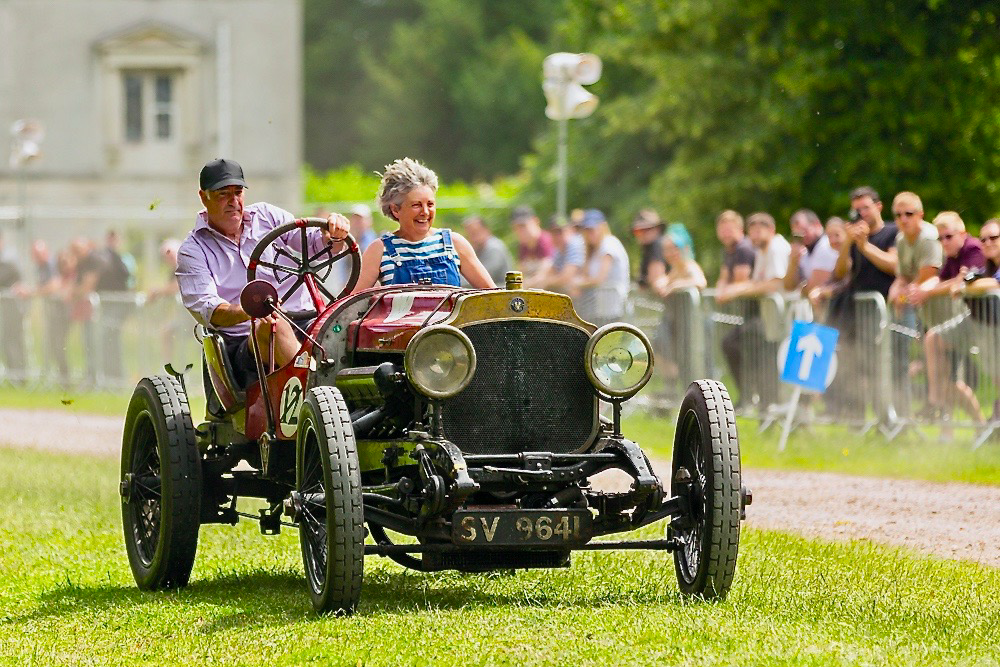 The  London Classic Car Show has been hailed as a massive success by all those who attended the country's biggest and best classic car gathering for more than a year.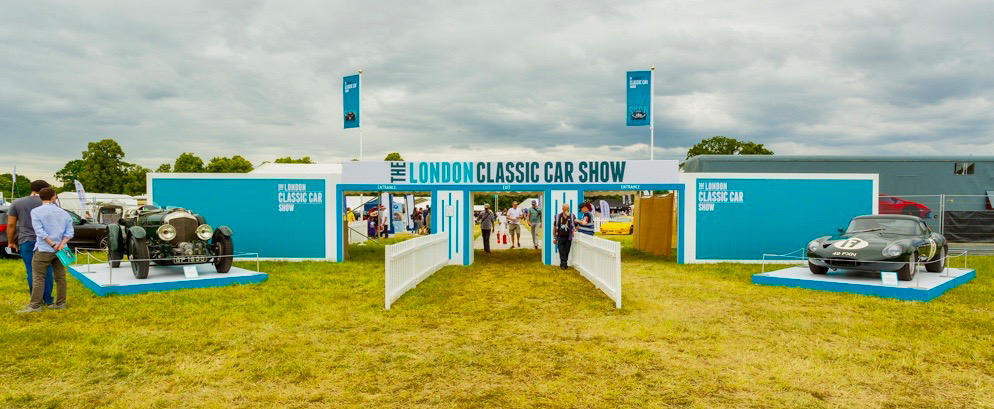 With indoor events still severely restricted by protocols, the capital's premier showcase for discerning classic car owners, collectors, experts and enthusiasts was switched to a new outdoor venue in Syon Park – an inspirational move which provided visitors, traders and car clubs with a very welcome and uplifting opportunity to revitalise passions, businesses and friendships.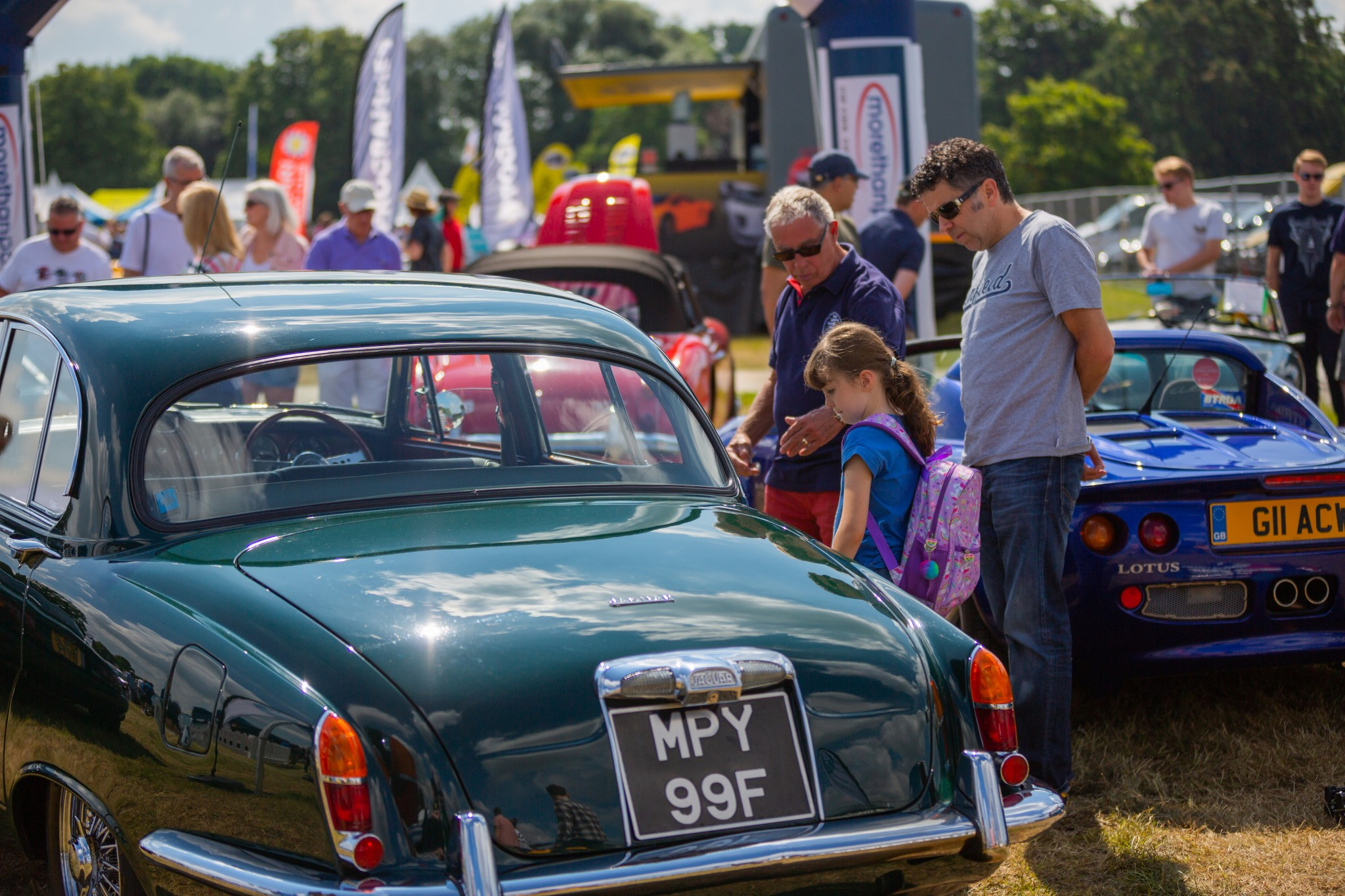 Over three soul-stirring days (25-27 June) a near capacity attendance of more than 14,000 flocked to the Capability Brown landscaped grounds of Syon House not only to savour more than 500+ of the world's most cherished cars from yesteryear but also to share pursuits and pastimes with like-minded admirers in a delightfully relaxed garden party atmosphere.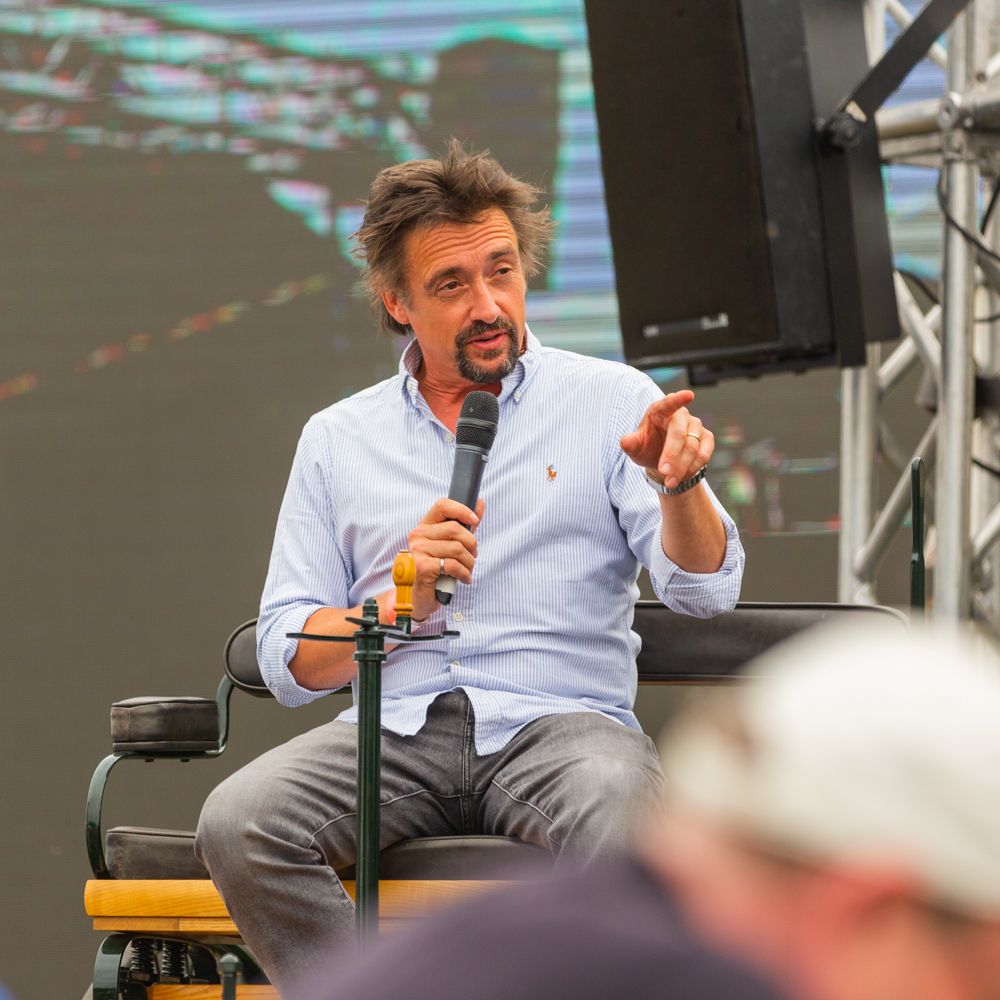 "It was absolutely brilliant to be back in a field full of fascinating cars with so many others sharing your passion," enthused TV petrolhead Richard Hammond who maximised the high profile of The London Classic Car Show to launch his new classic car restoration business – The Smallest Cog. "It's the first time I've been out for months and it took me back to what life was like not so long ago – it was a real joy in other words."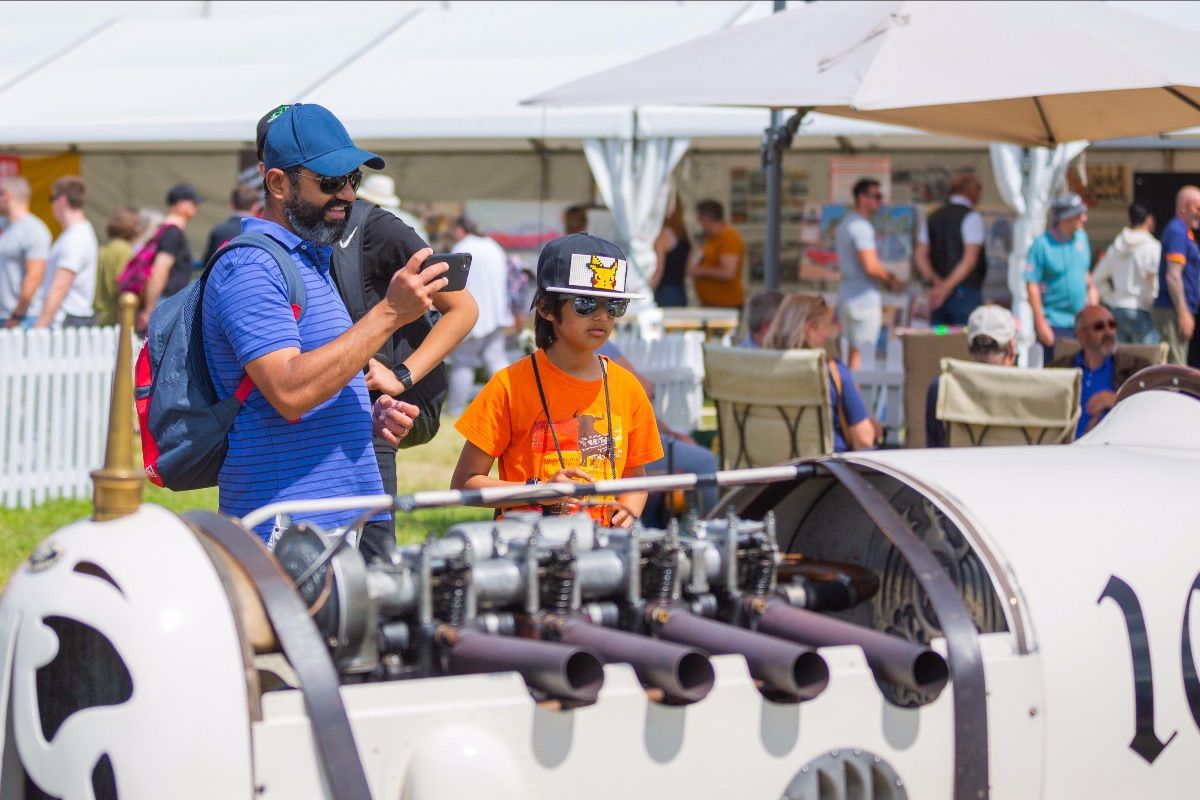 On arrival to Syon Park visitors were welcomed by the magical sight of two legendary British motoring idols framing the main show entrance: to the left one of the 50 original 'Blower' Bentleys from thirties and, to the right, the unique 'low drag' racing Jaguar E-type – 49 FXN – from the sixties. And that was just a mouth-watering appetiser to the feast that followed within the showground.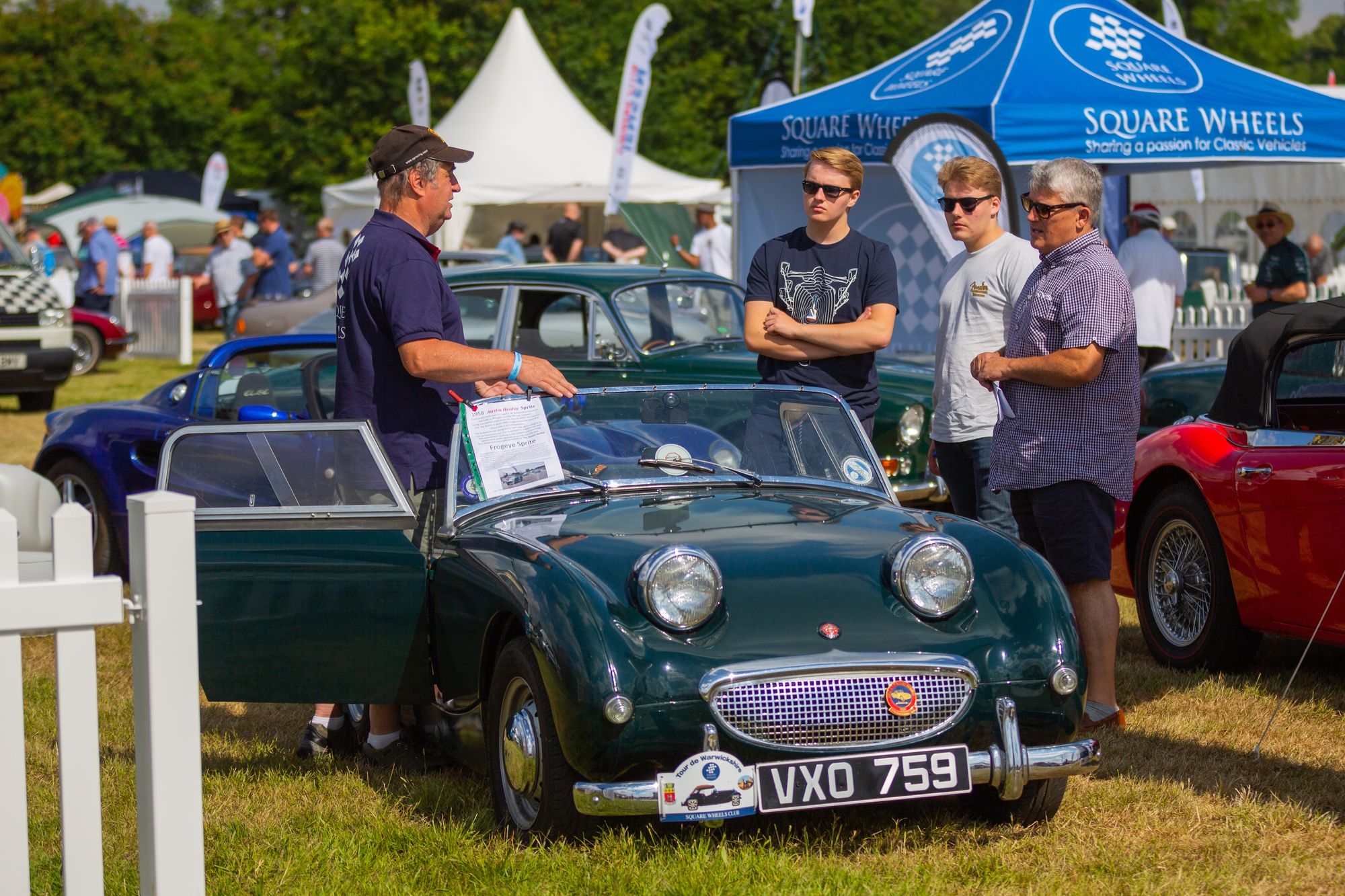 The legendary E-type's 60th anniversary was further celebrated by a stunning showcase curated by the Jaguar Drivers Club. This not only included the second-ever E-type to leave the hallowed Browns Lane production line in 1961 but also the feted racing E-type in which Graham Hill scored a famous debut victory just weeks after the exquisite Jaguar's launch at the Geneva International Motor Show. What's more, for the first time in public for more than half a century, the illustrious indigo ECD 400 race winner was joined by its sister Equipe Endeavour team car UPM 400.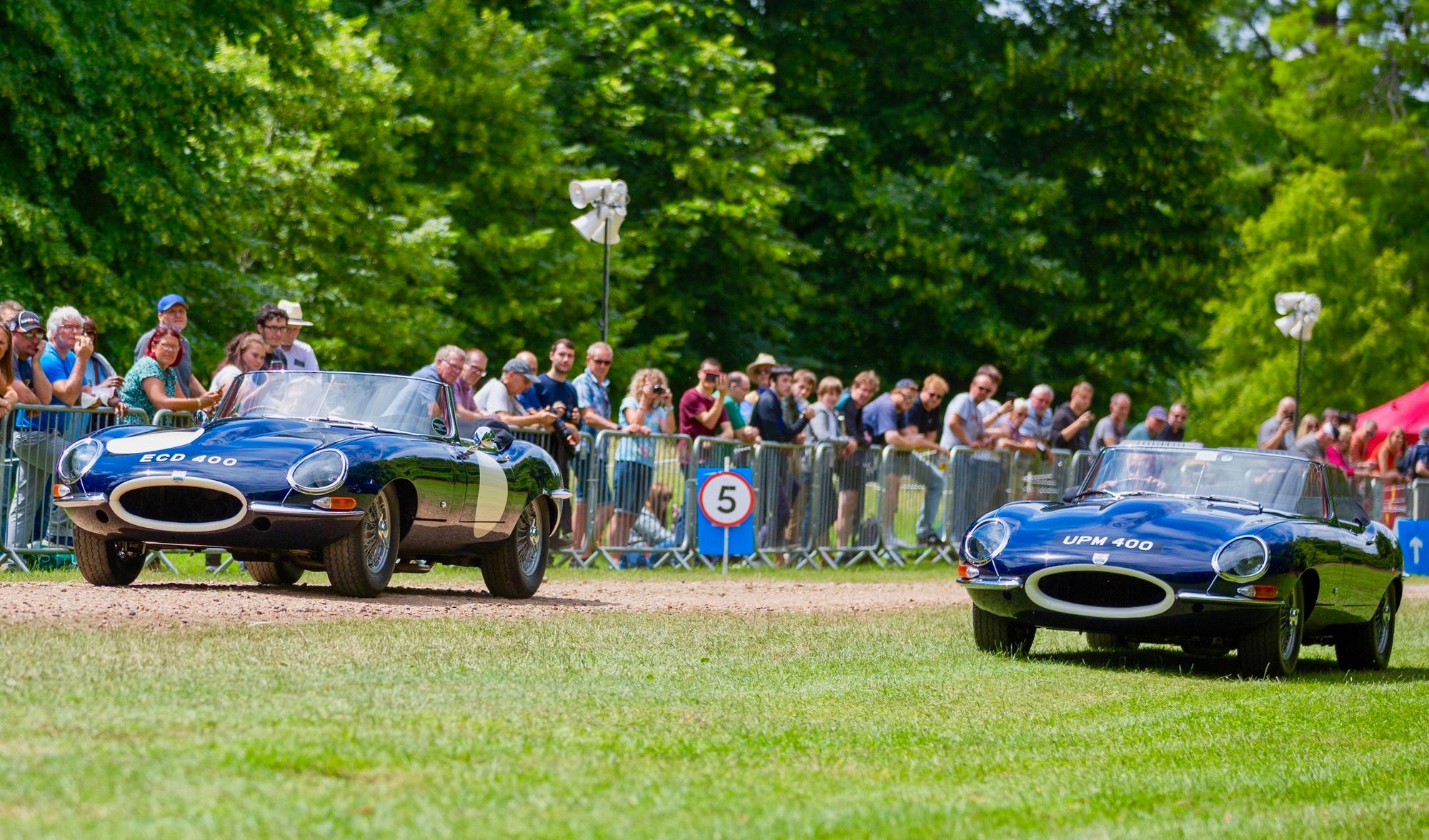 Other notable anniversary tributes included eye-catching displays to mark the centenaries of both the marque-defining Bugatti Brescia and the pioneering Lancia Lambda. These, together with many of the exhibits from the show's central Evolution of Design feature, added to the spectacle when parading on Lime Avenue – an opportunity for visitors to see, hear and smell some of the great cars in action.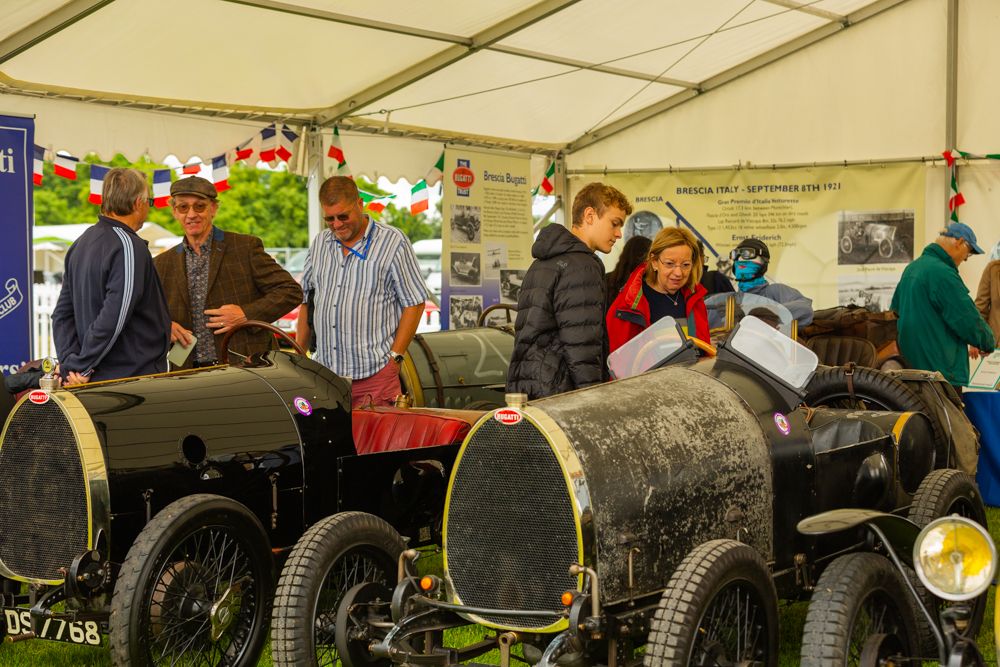 Adding yet another dimension to the interactive visitor experience, former BBC Top Gear TV presenter Tiff Needell hosted a series of interviews with a star-studded roster of industry luminaries. These included the ever-entertaining Hammond and car design supremo Frank Stephenson, the world famous stylist behind stunning Ferrari, Maserati and McLaren supercars as well as the second-generation Mini and Fiat 500 supermini icons.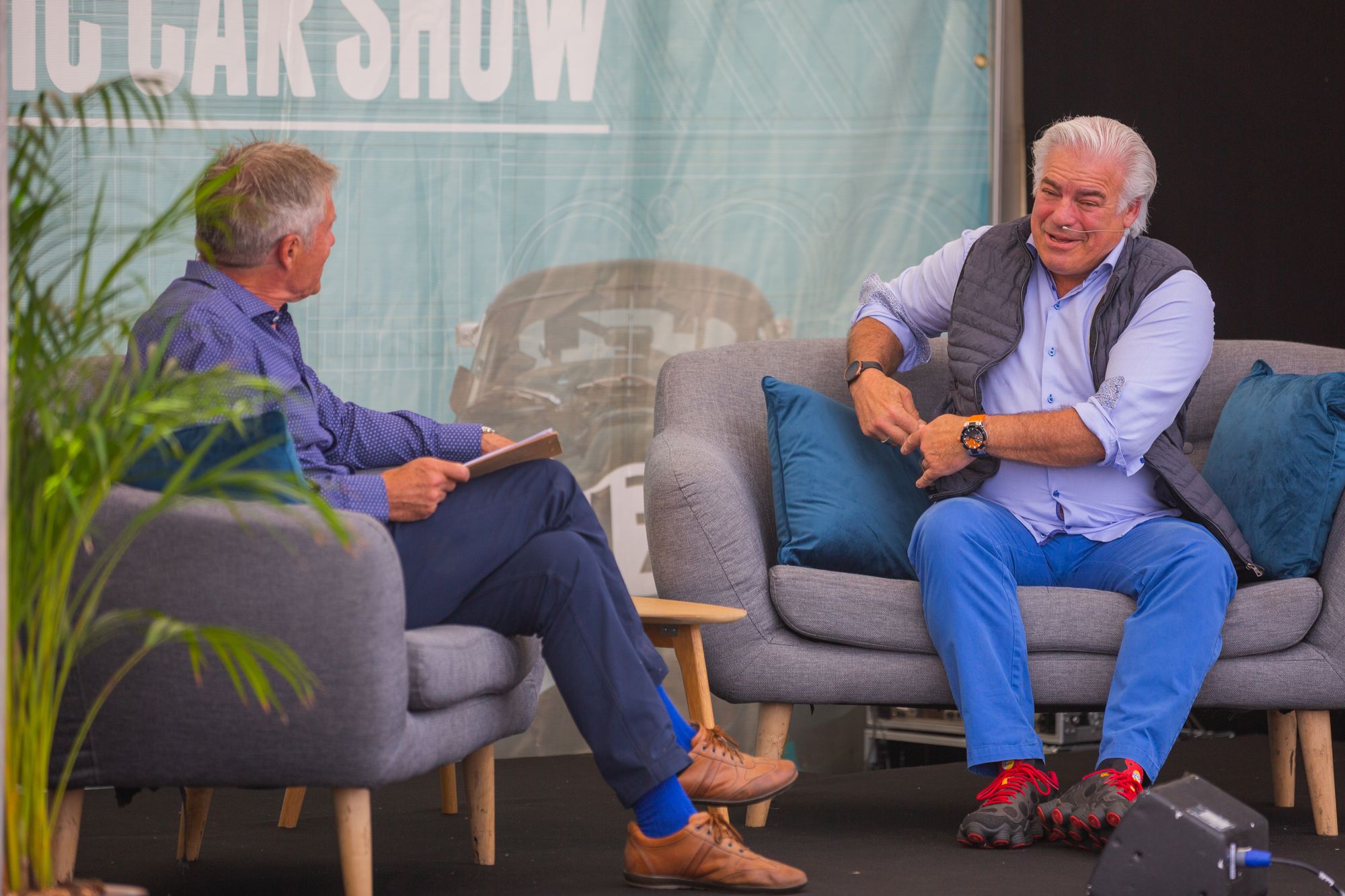 Further highlights included the whacky 1893 Salvesen Steam Car from the dawn of motoring, the unique 1933 Lancia Dilambda 232 sports racing car and one of the original Porsche-engined 'Herbie' VW Beetles from Walt Disney's 1969 movie The Love Bug.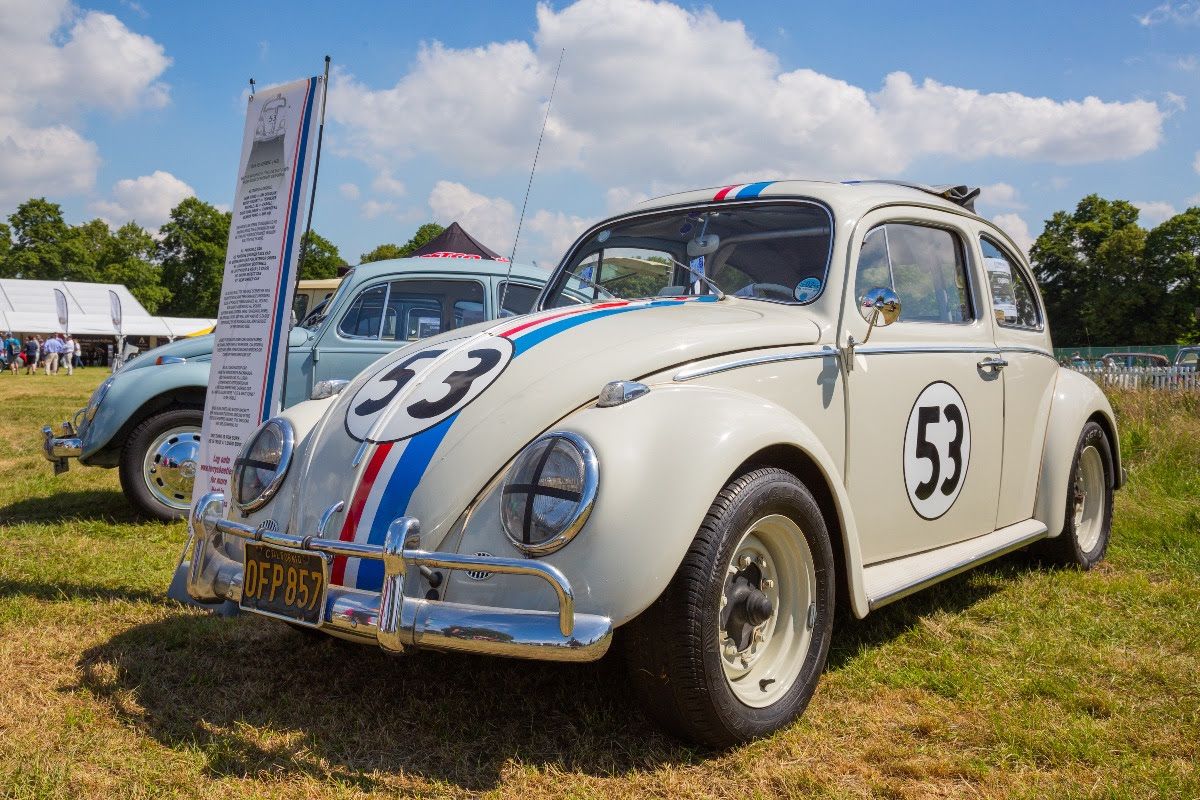 "It's no secret that organising live shows remains a massive challenge but seeing so many smiles on so many faces more than justified all the hard work that everyone invested in keeping The London Classic Car Show on the road," said a delighted Mark Woolley, Show Director. "After what we've all experienced in recent times, we all desperately needed a show like this to reignite our passions and lives."

Plans for The London Classic Car Show in 2022 will be announced later this year when there is more clarity over the future of live indoor and outdoor events.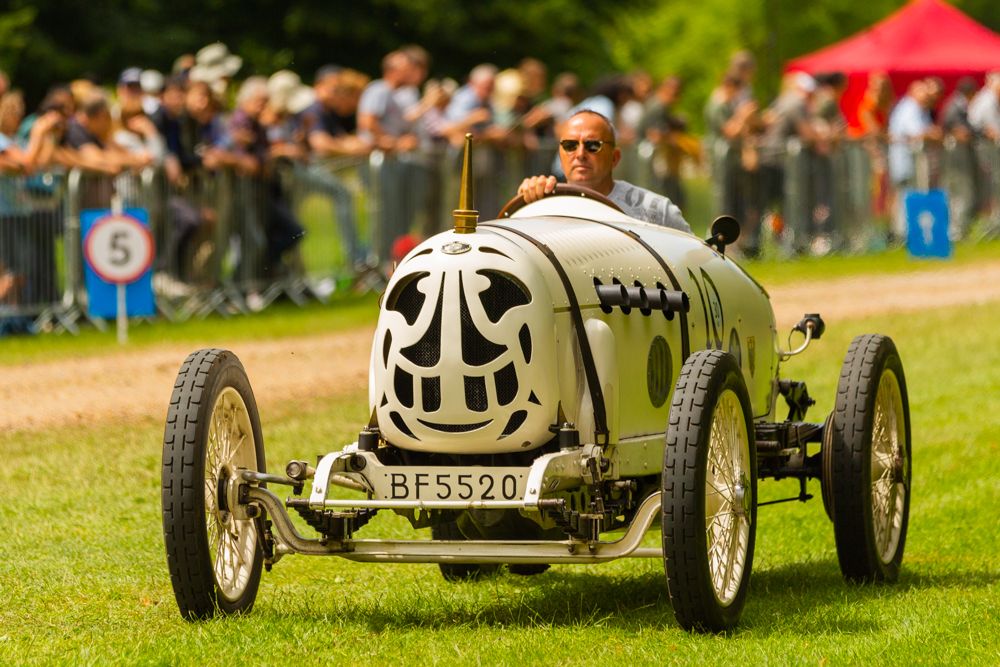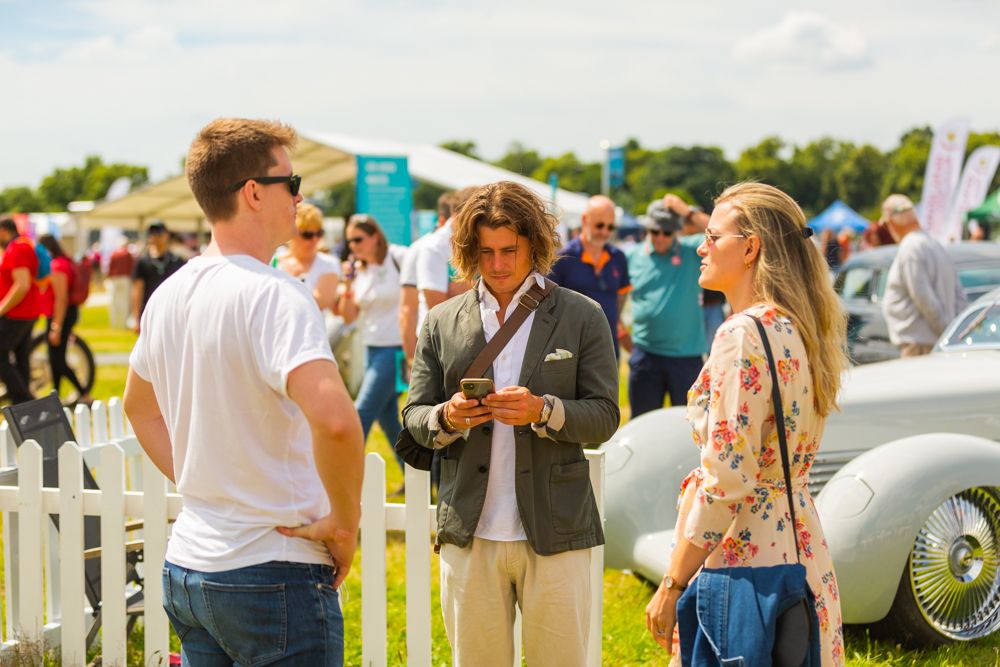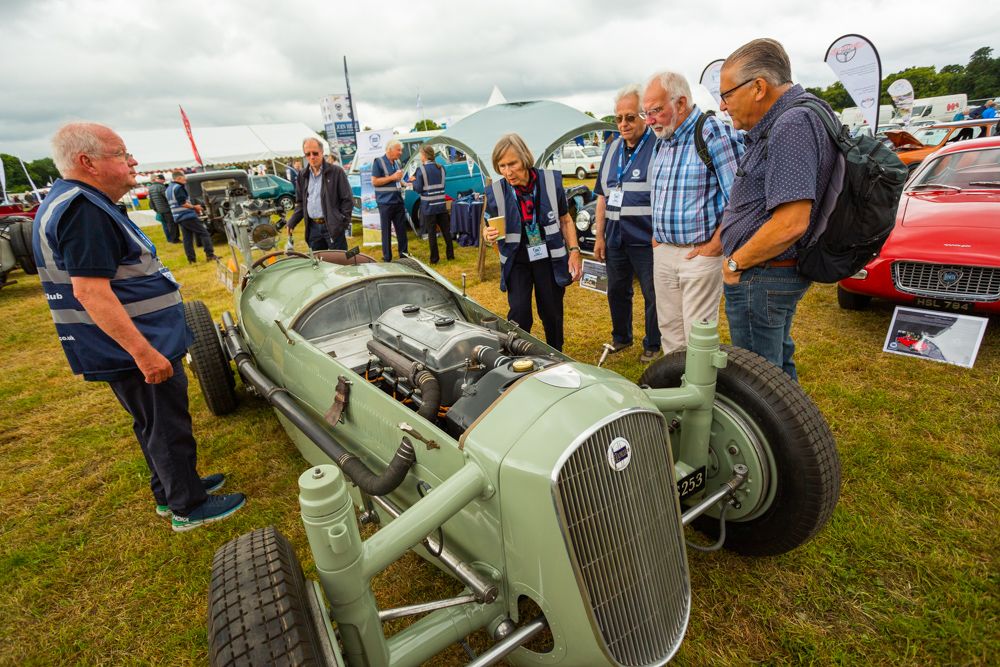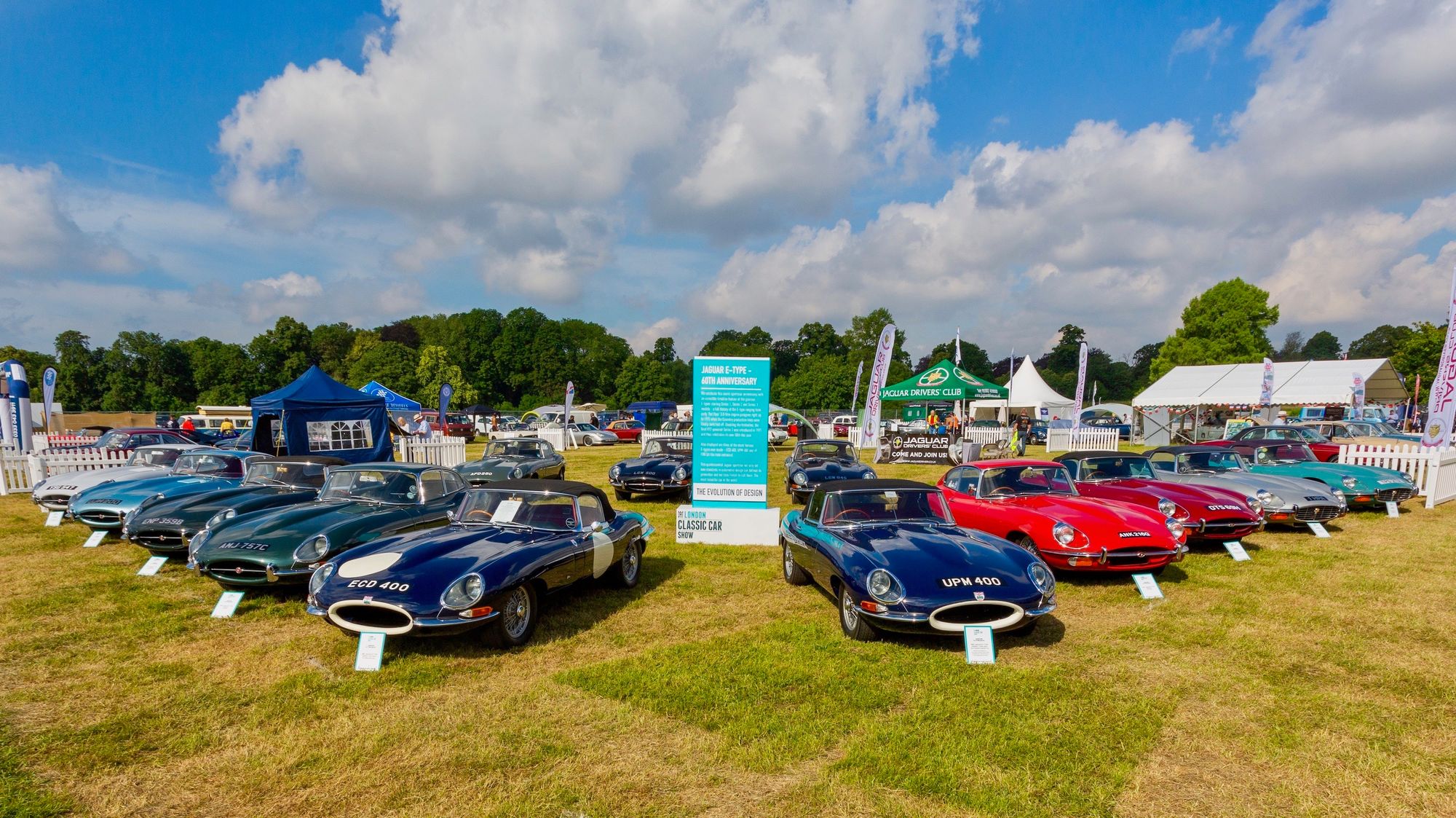 Media Contact:

Jonathan Gill
MPA Creative, MPA House, 66 Baker Street, Weybridge, Surrey, KT13 8AL, UK

Email:jonathan.gill@mpacreative.com
Phone: +44 (0) 1372 414 120
Mobile: +44 (0) 7860 563000

For more information on The London Classic Car Show visit: www.theclassiccarshowuk.com