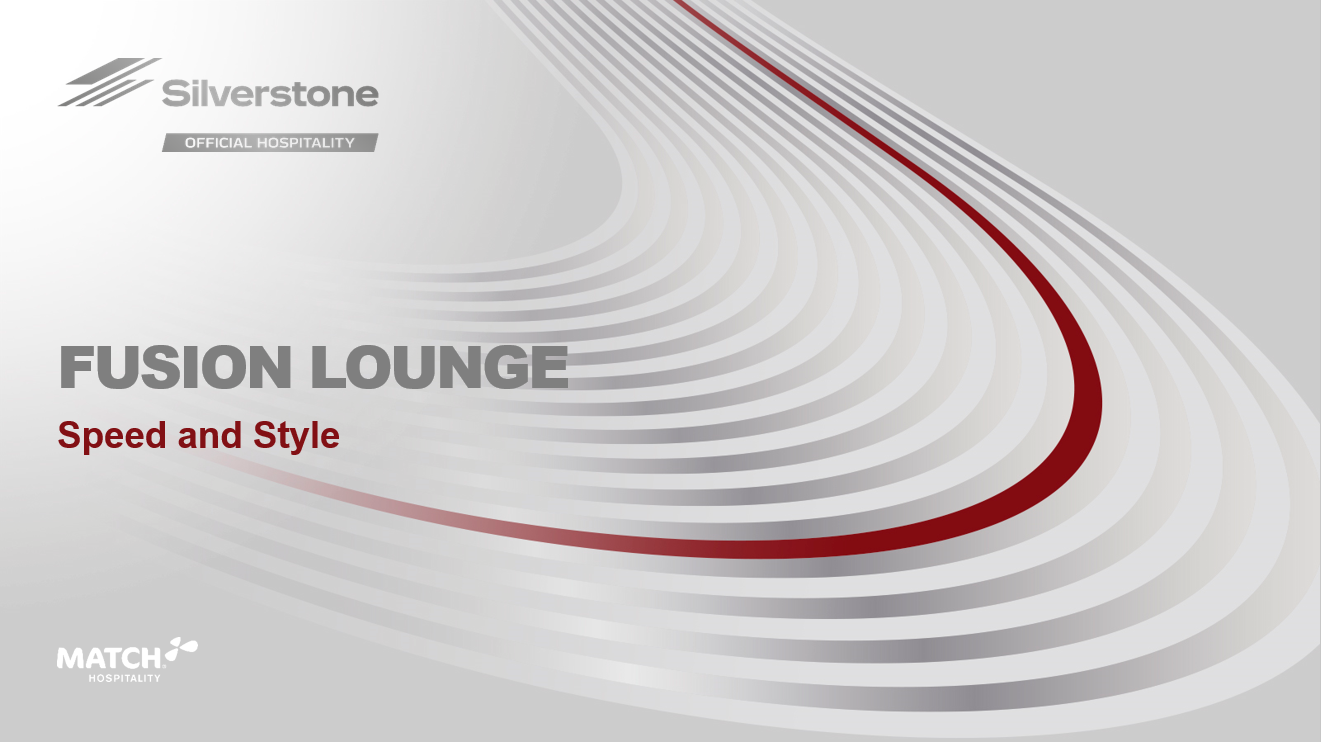 In just a few weeks.. Its the British Grand Prix at Silverstone.  One of the most highlighted events on the Motorsport calendars and after an unprecedented 16 months of the CV crisis......!  There is only ONE way to celebrate..  IN STYLE !!!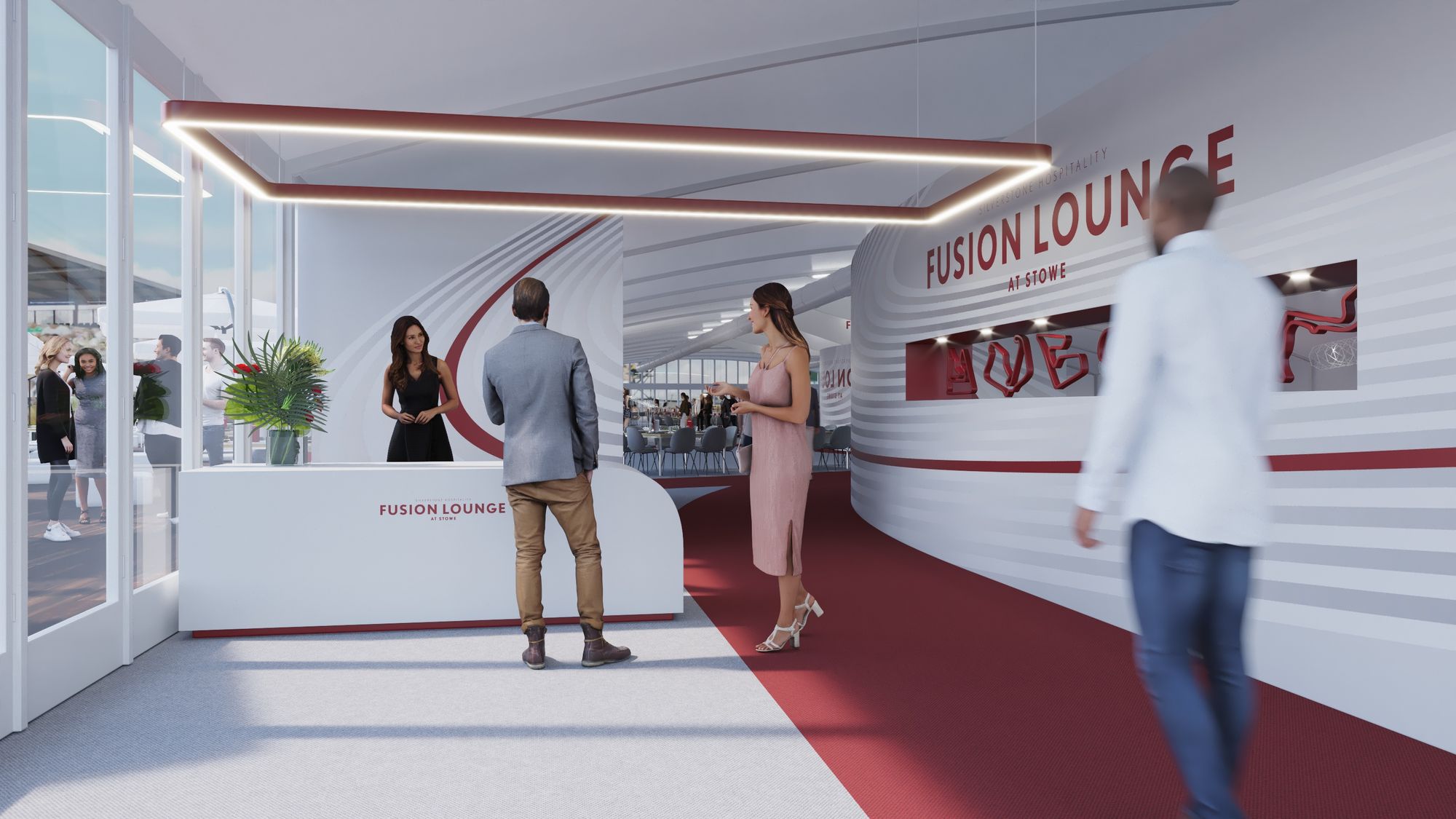 The Fusion Lounge is a prestigious venue space at the Home of Motorsport and offers an exciting, vibrant and party atmosphere which centres around stylish and "TOP" tiered Hospitality.
Witness the excitement and heart pounding moments of F1 ( including the finish line action) from its extended outdoor terrace or watch from the Grandstand for a more traditional race day experience.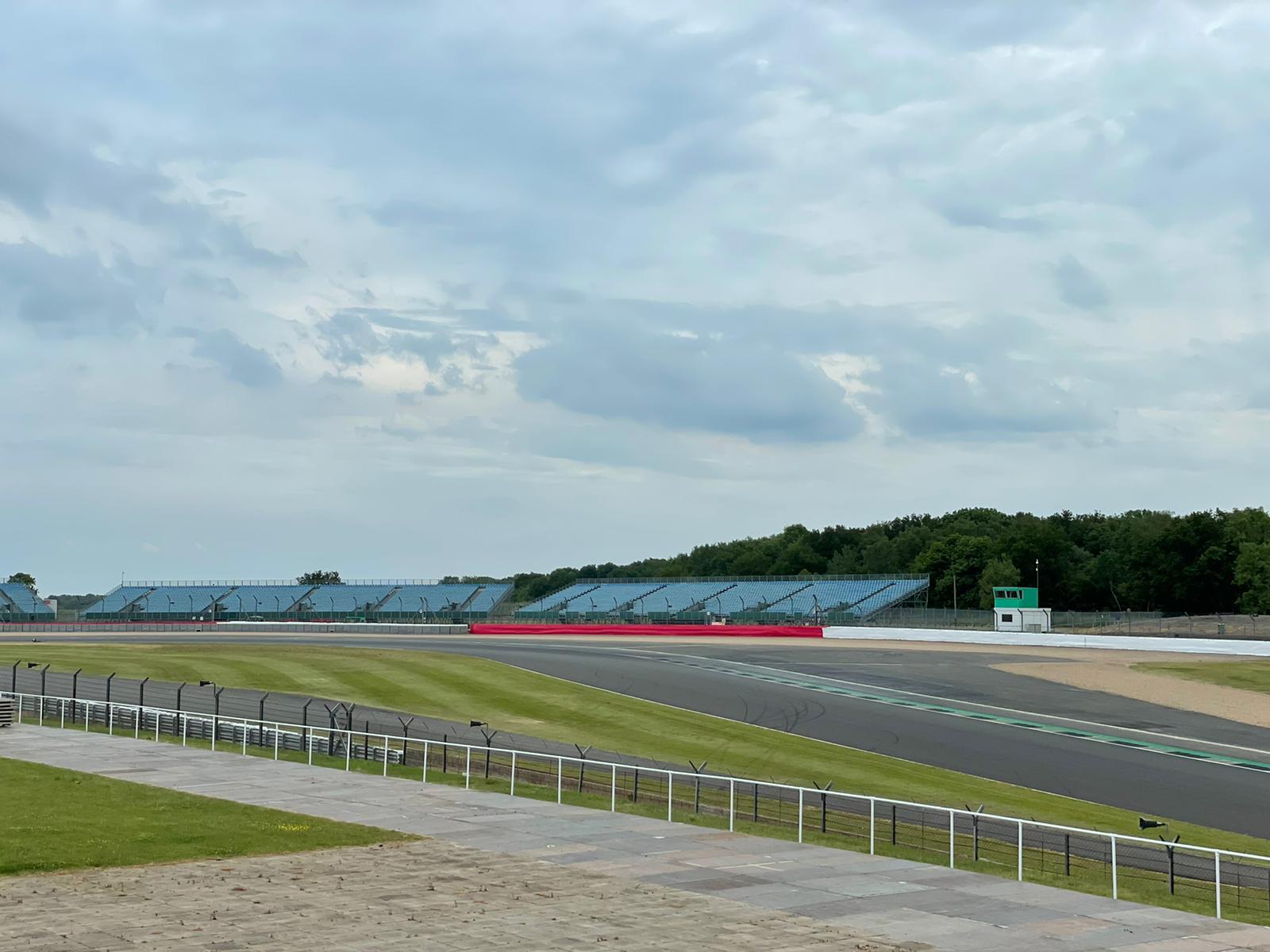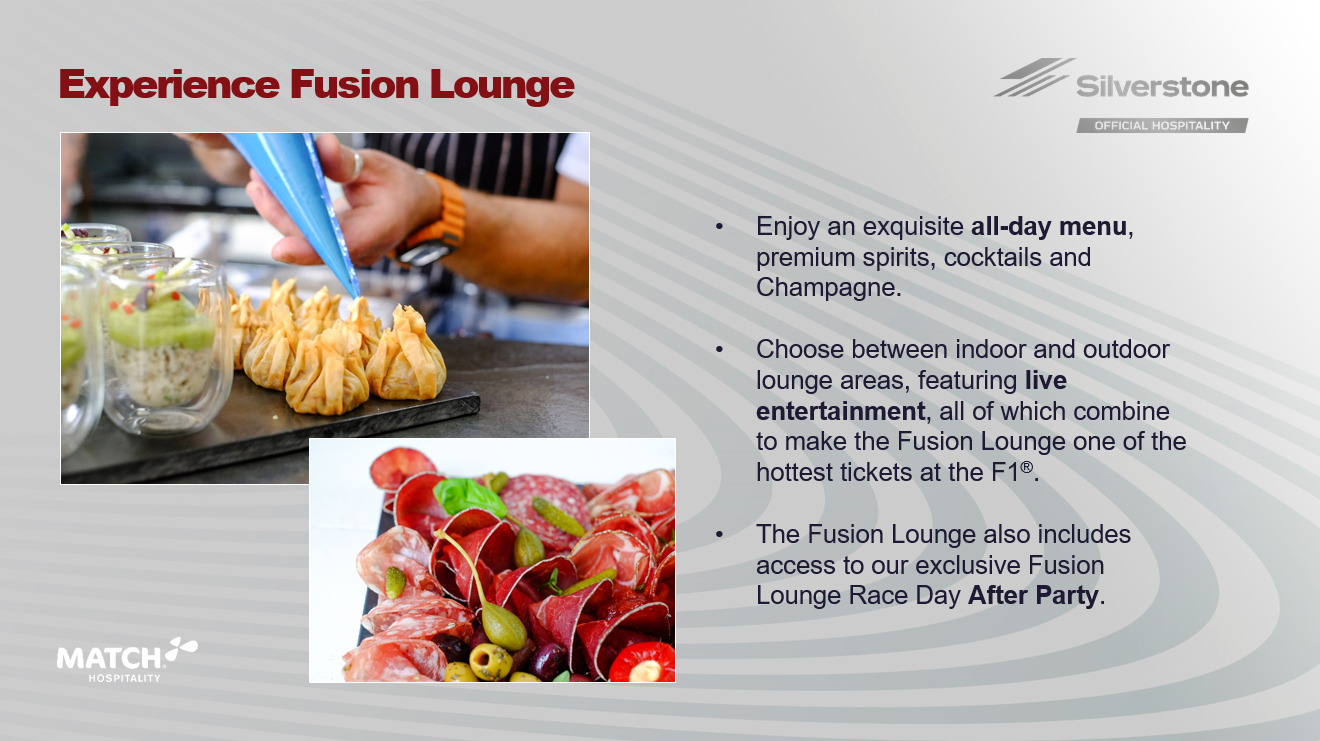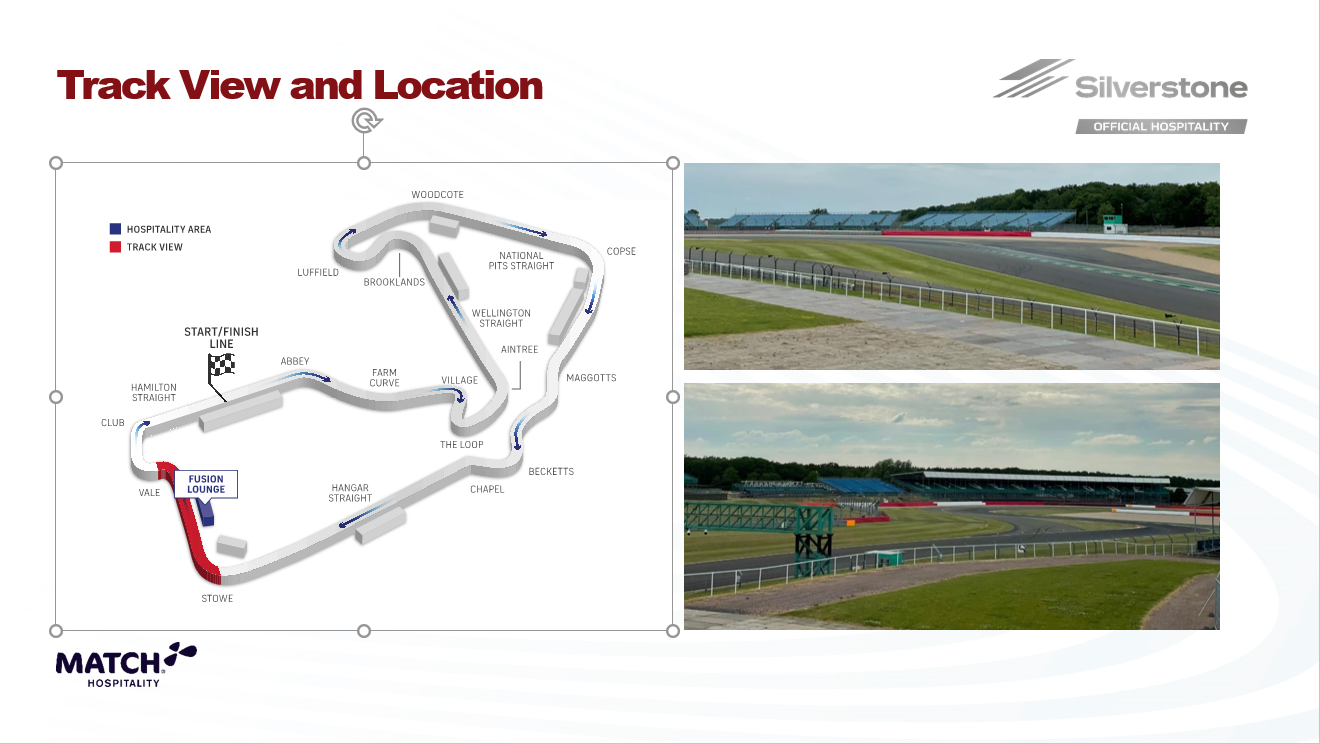 With a vibrant garden terrace with a choice of track views, The Fusion Lounge allows you to enjoy the race the in a number of different ways.

With "inner track" ticket and adjacent Grandstand seating, you'll not miss a thing.
Plus, with "Private" Tables of 6 and more also available, your group will be able to enjoy all the benefits the Fusion Lounge has to offer and return to reserved place.



A celebration of gourmet fusion cuisine will be on offer throughout the event along with an extensive premium bar service too, offering "free flowing" Champagne and interactive Chef stations offering an array of mouth watering culinary delights to tempt the pallets of the foodies amongst us.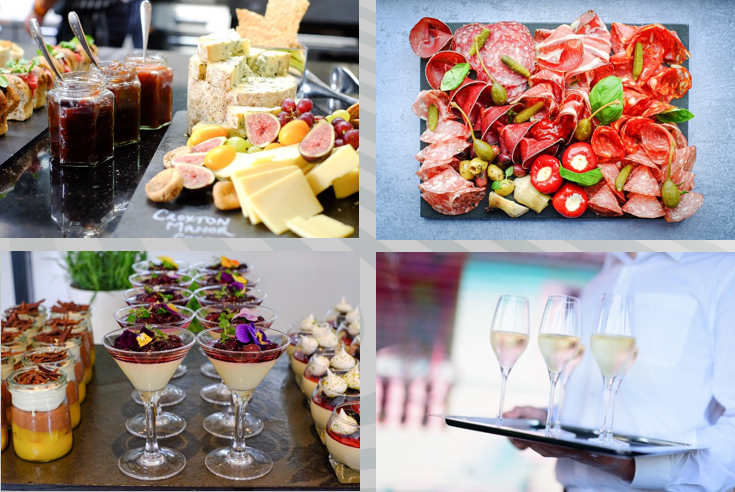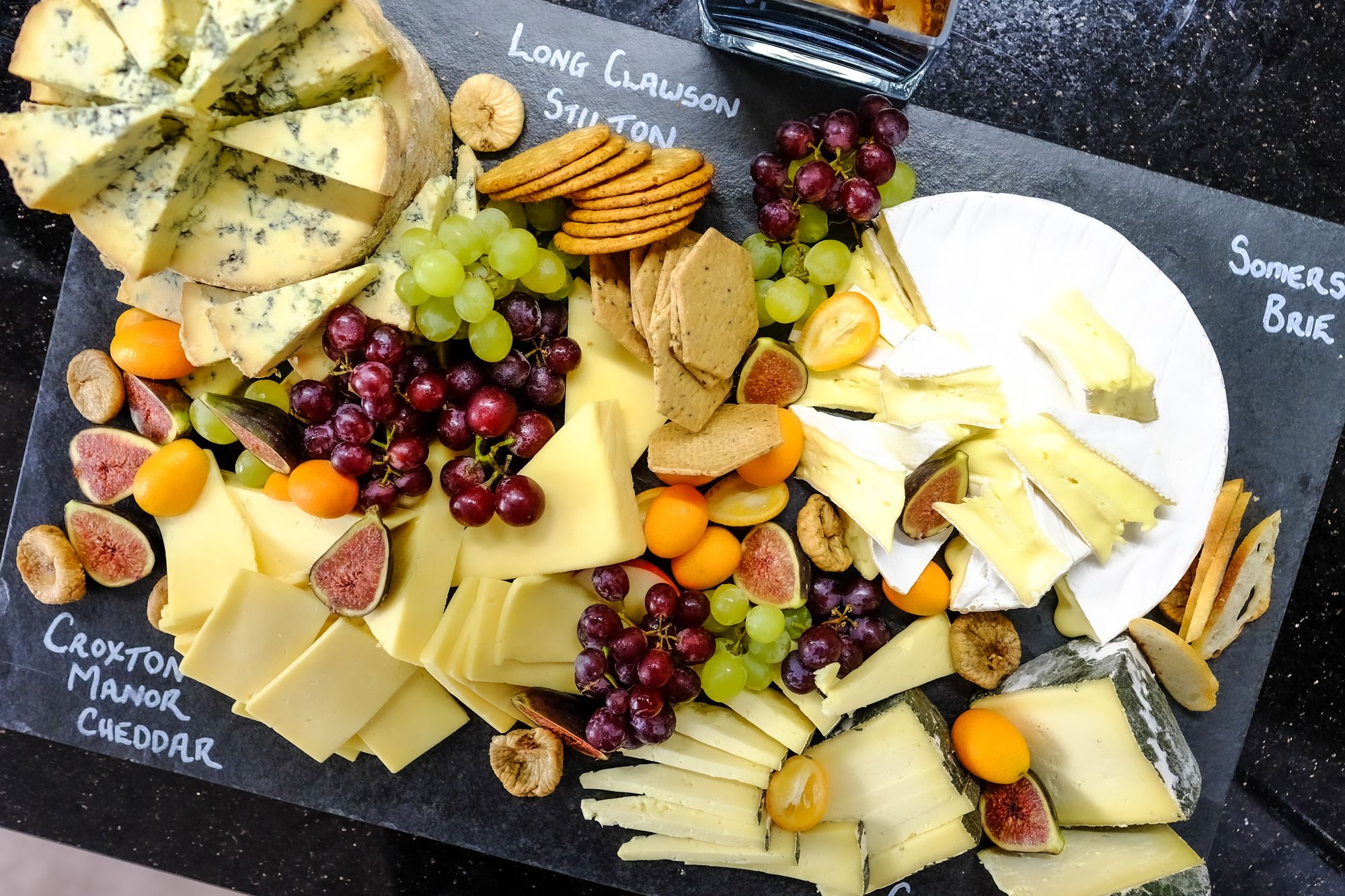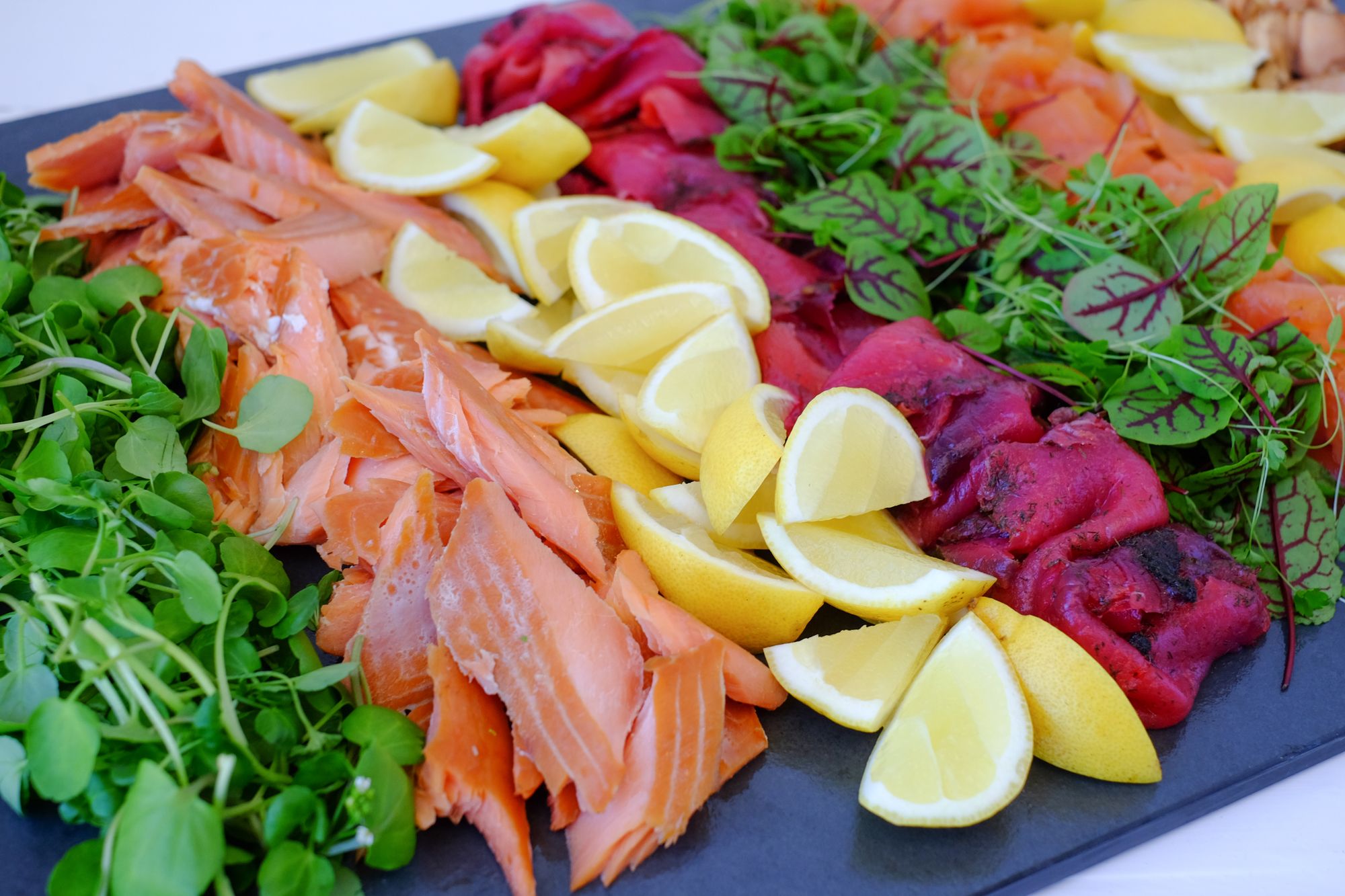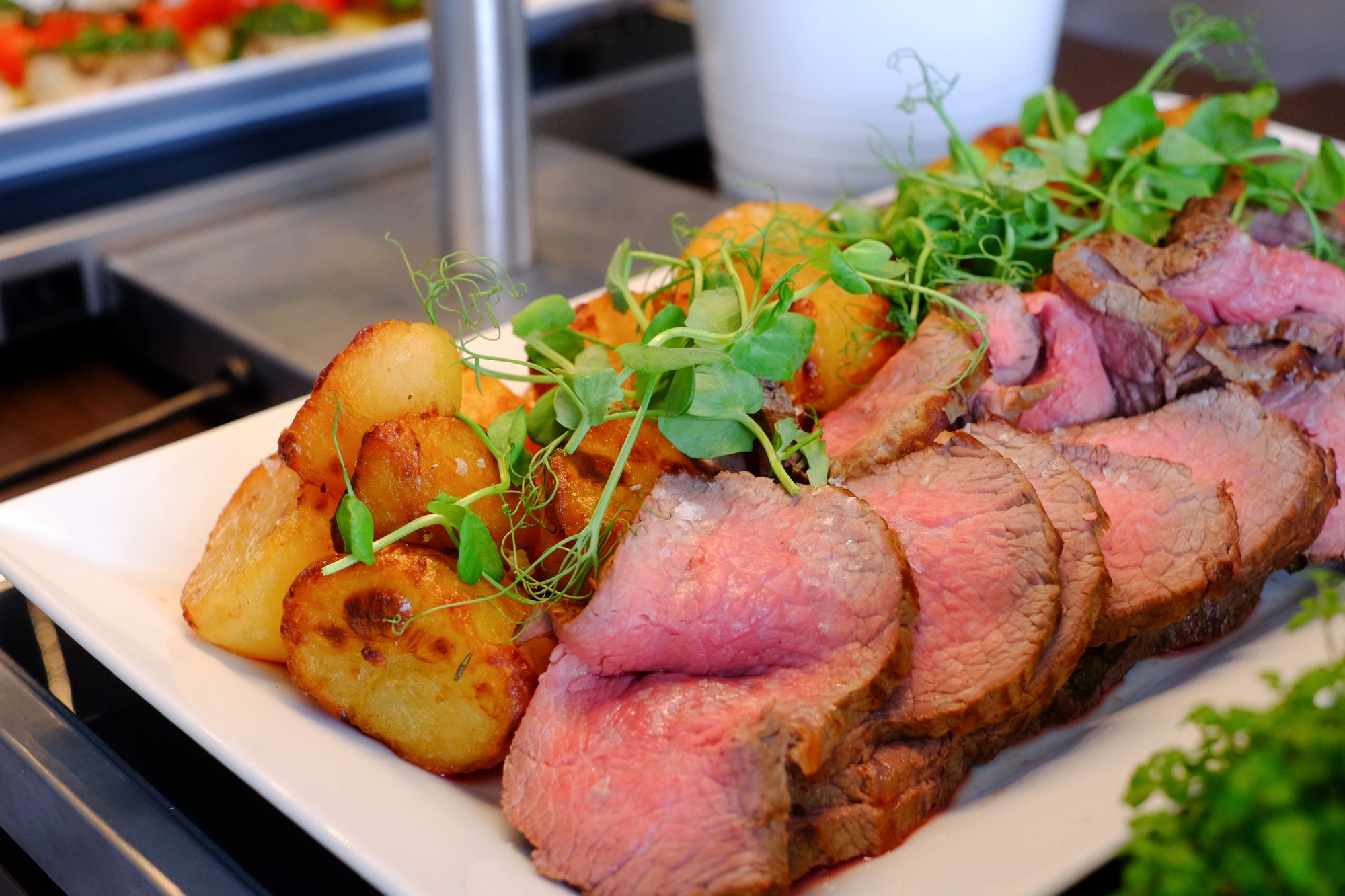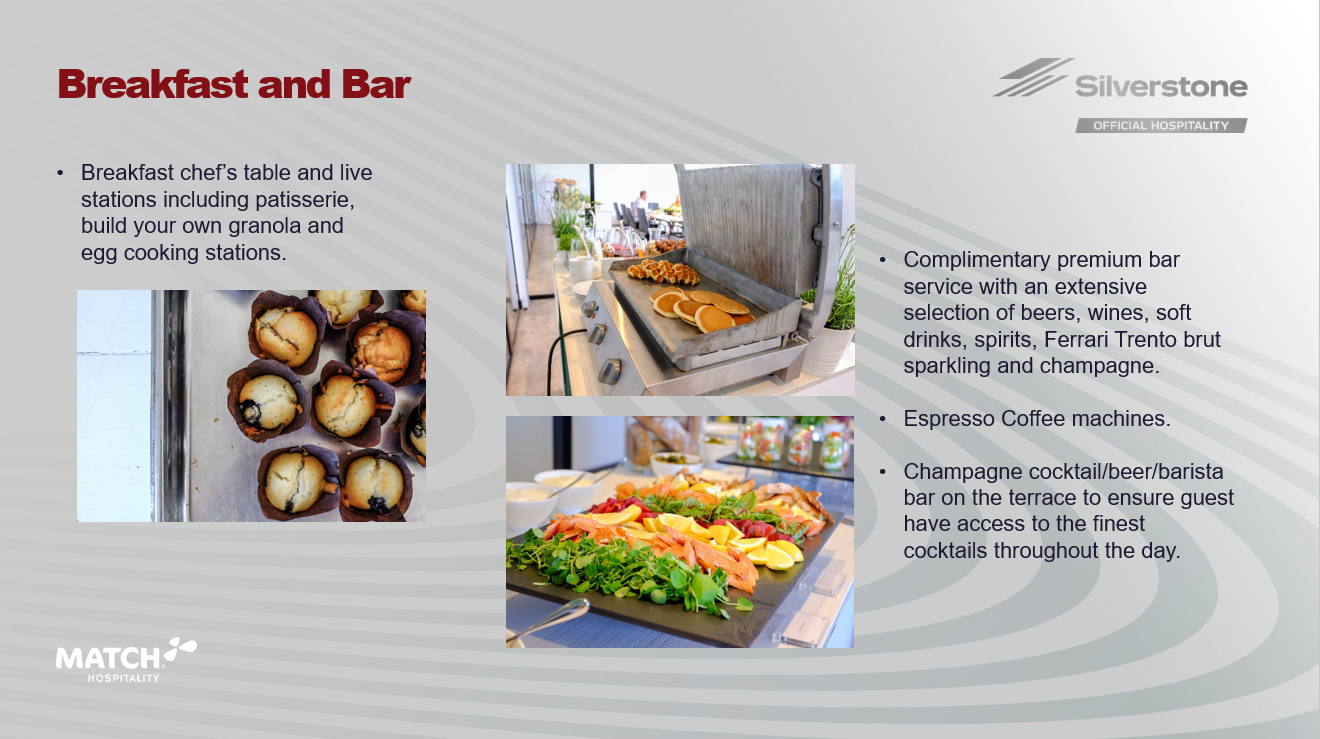 Lunch will be a 3-course styled affair and available for 3 hours. The Chefs will offer a table of interactive starters, hand carved meats, charcuterie, cured fish and "Big Bowl" salads as well as "live" Chef cooking and carving stations from all corners of the Lounge.
A "Geleto" bar/bike - artisanal ice cream will be served on the terrace in easy "pass around" tubs and cones.
And quintessential British "afternoon" tea - offering mountains of strawberries, Cornish clotted cream along with finger sandwiches and a stunning collection of cakes. There will also be a selection of "hand around" delights including pastries and pies.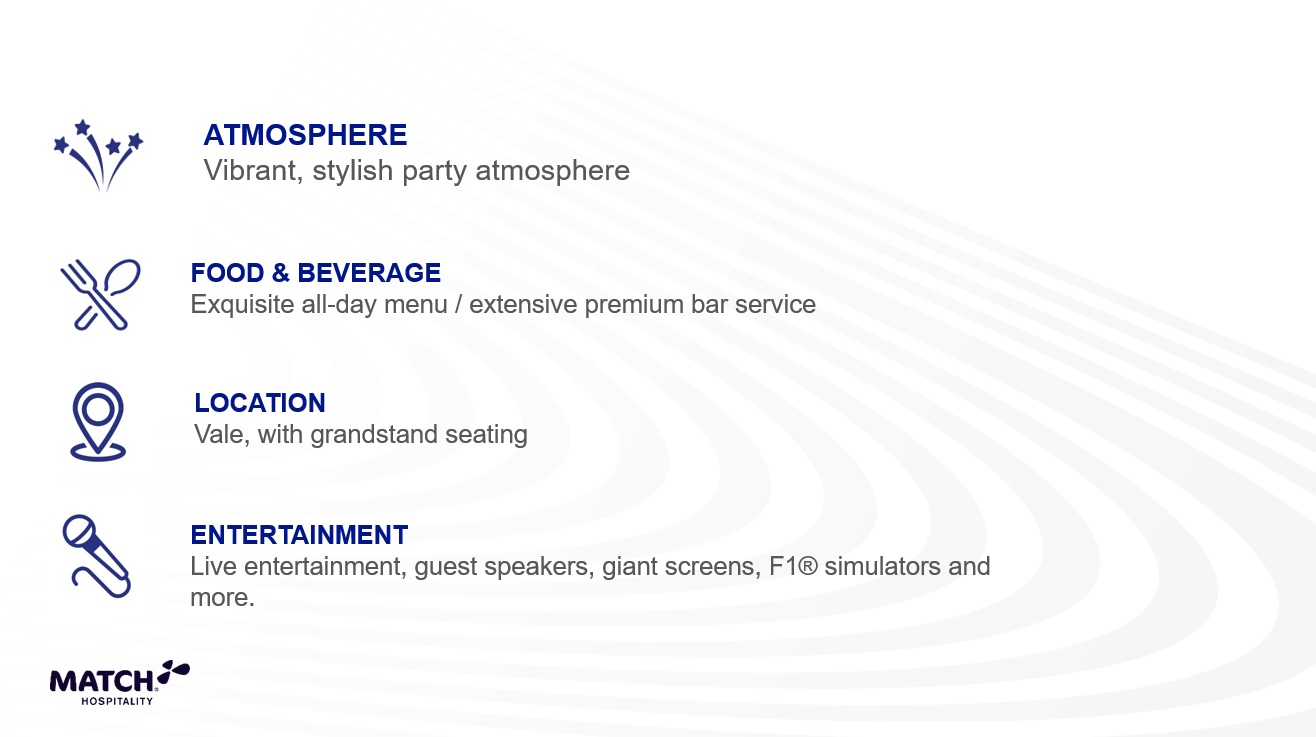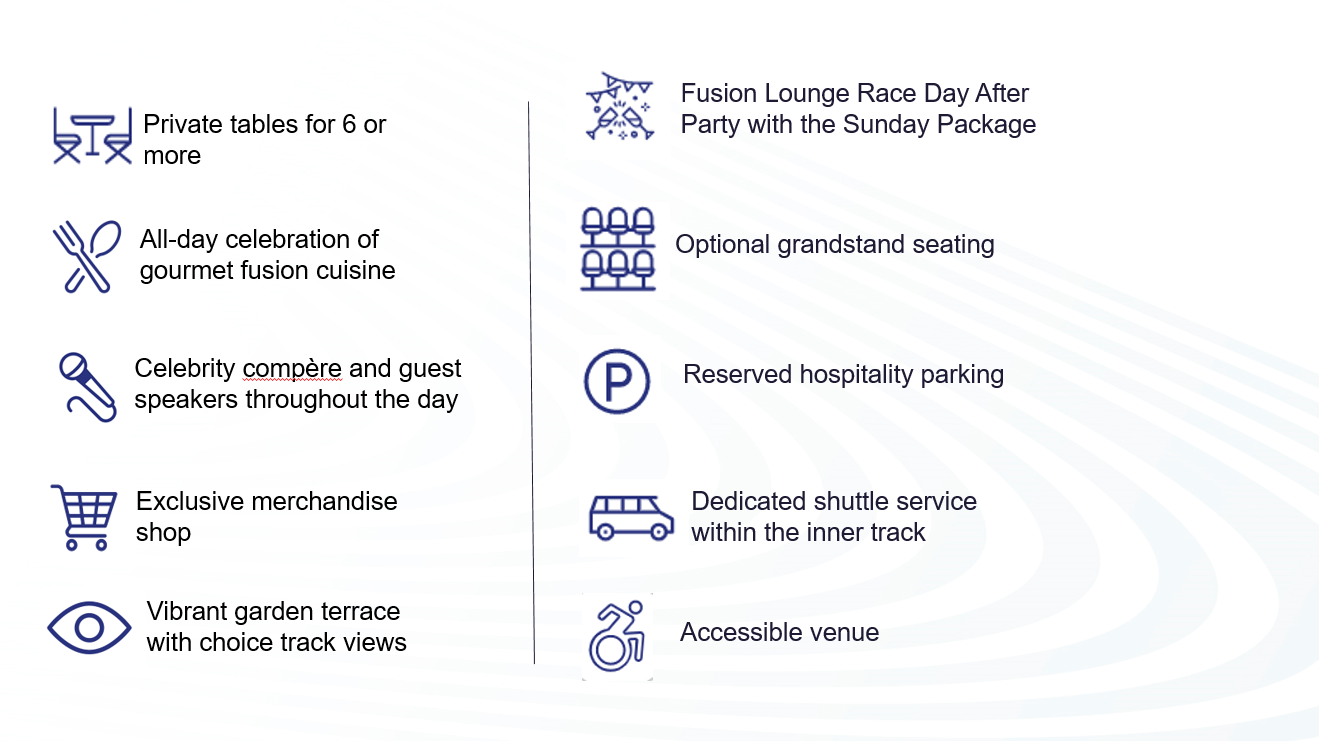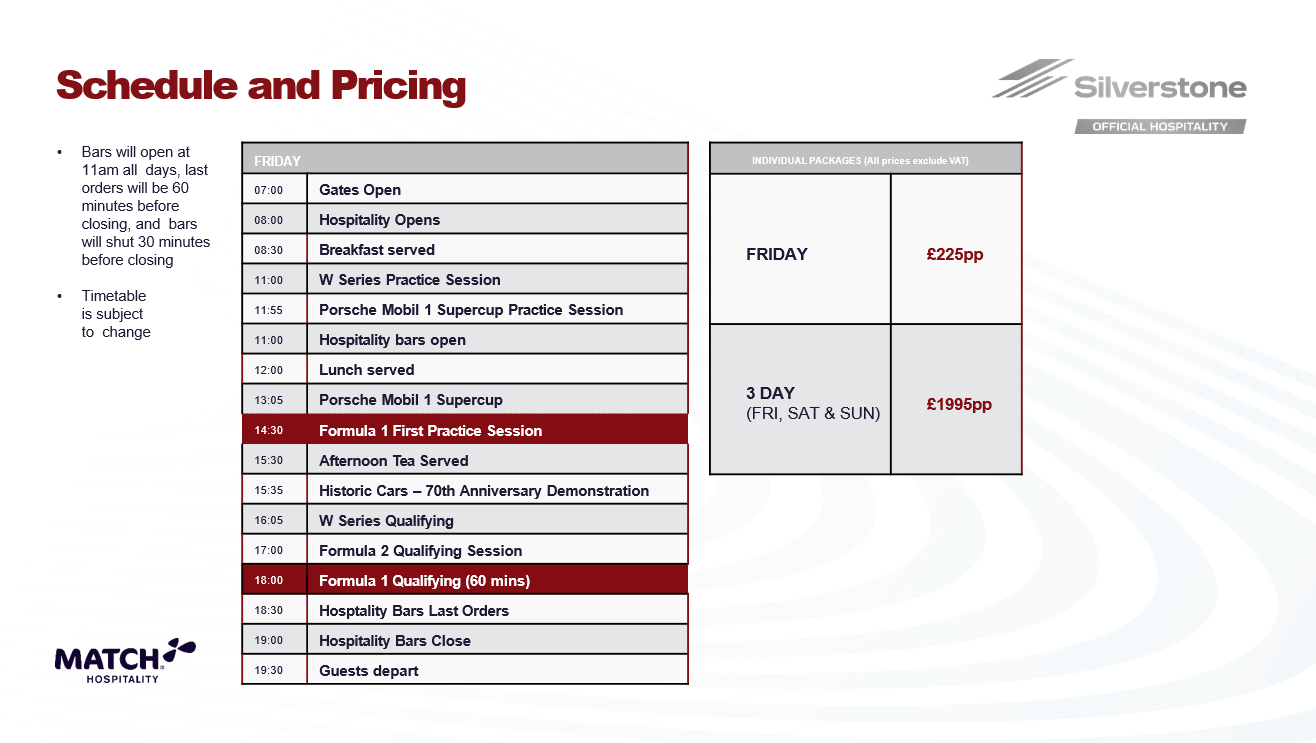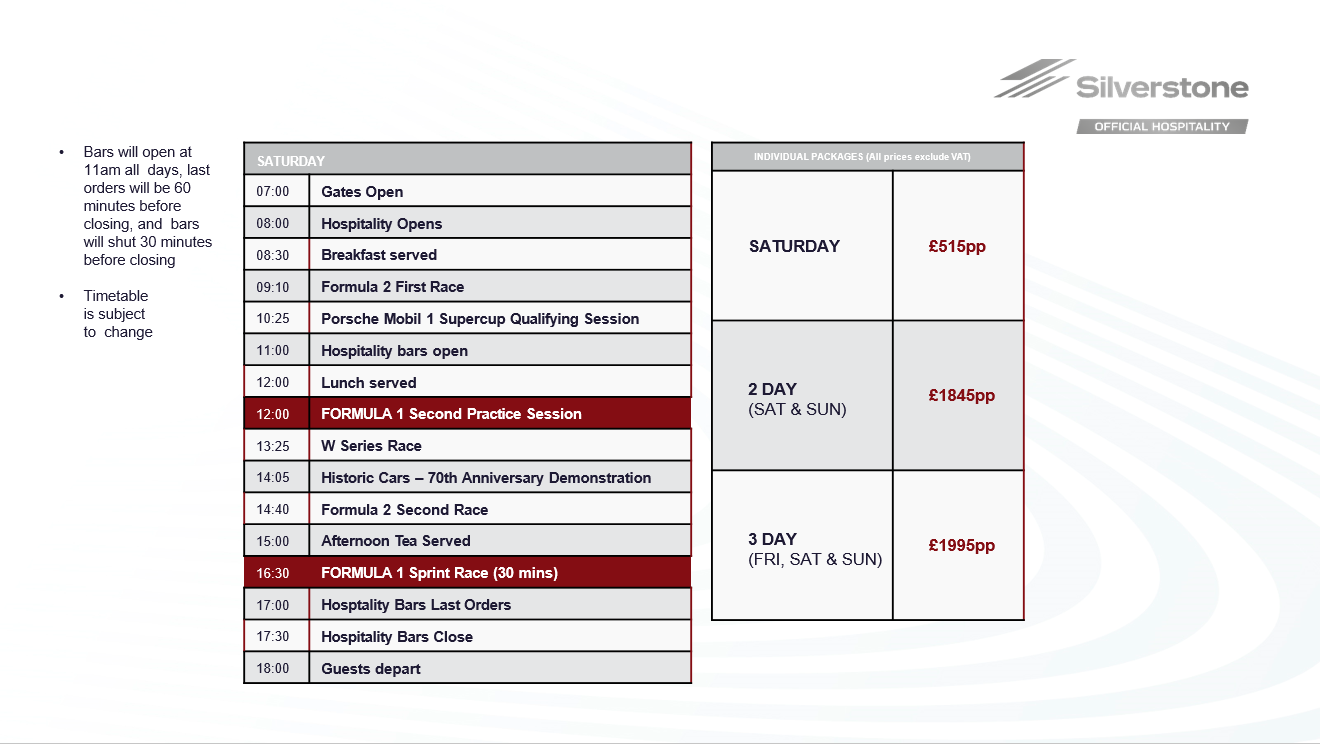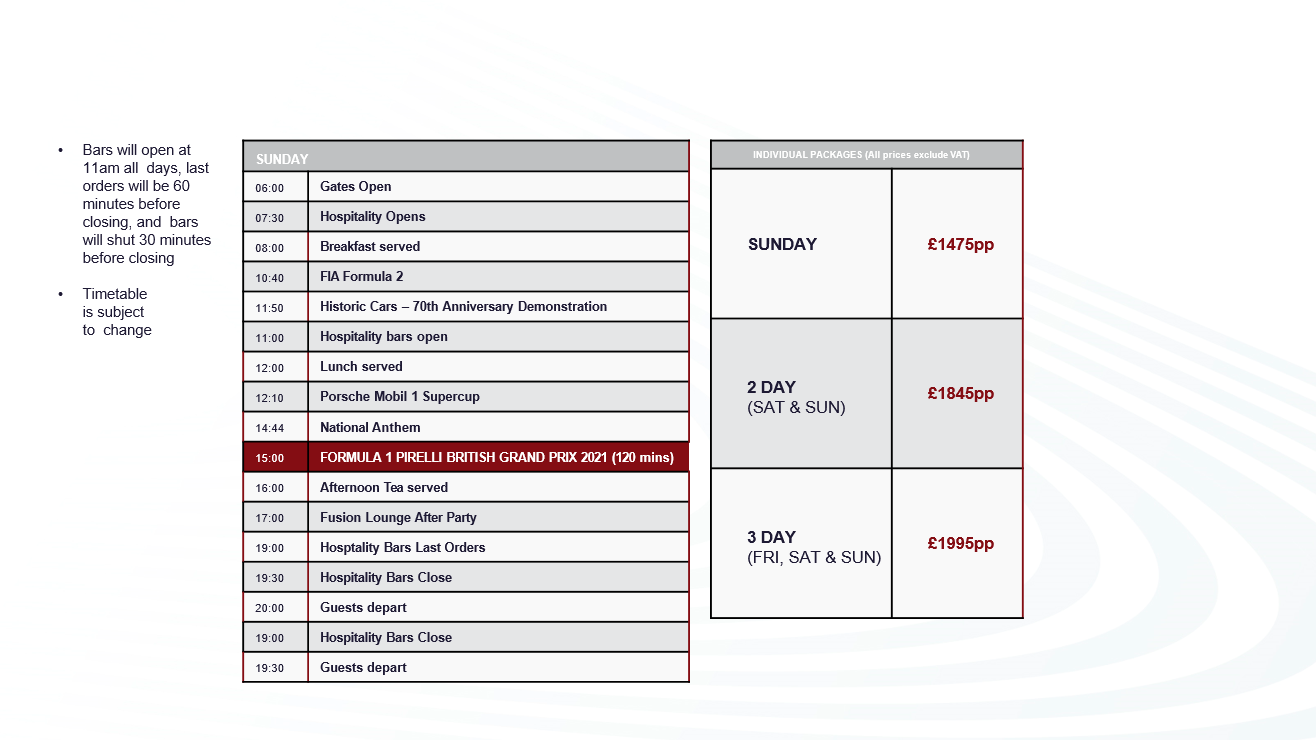 On a normal year, this experience, at this venue and the sporting occasion is an extremely special one.... but after such a long time with events, socializing, entertainment and Motorsport spectator activities being frozen and unavailable.. One can only imagine the atmosphere at The Fusion Lounge this year will be spoken about for decades to come....   FACT !!!

Thank you and we hope to see you guys there..