Of all the most controversial events so far in this 2022 formula one season, it is very difficult to surpass the Alpine/Oscar Piastri/ McLaren affair, where the Australian after being picked by the French team to replace the departing Fernando Alonso for 2023, decided on all things, Twitter, announced that he would not be driving for them.
Following all the hype on the web, this weekend might not only be the Dutch Grand Prix at Zandvoort, but the the hearings on this issue, which could be decided on what moves could happen for the upcoming season.
Of all the confusion, this is what could happen if the results go either way.
Let's start if Alpine win the case: If the French team get their way, then Piastri will have to drive for one season minimum. Or does he? Even if Piastri might get the drive, it could get messy as this case is, because you will now have a person to drive for a team he will not get along with, especially if he just announced on the internet that he is not driving for them. As the movie Jerry Maguire has on one of their punch lines, it is: "Show me the money" syndrome, where McLaren, who really want Piastri, will have to distribute all the cash, just to get the Australian. This could happen, but the Woking-based, England team just lost nearly $20 million U.S. dollars just excusing Daniel Ricciardo and now have a seat open if Piastri changes his mind and goes to Alpine. However, it is McLaren if they want Piastri more, will have to contribute money again for their prize possession, even if he has not ever turned a wheel in a formula one race.
It is easier if McLaren win, because Piastri will join Lando Norris, giving both young drivers time to progress, and with Norris already improving, Piastri will have to catch up, depending on the talent many think he can possess. For Alpine, all the time that was wasted on Piastri will make him the bad kid on the team, and future drivers will have to look at a team that will be much more careful on how they come up in their young drivers' programme. But now comes the fun part: if a seat is open for Alpine, who could take it??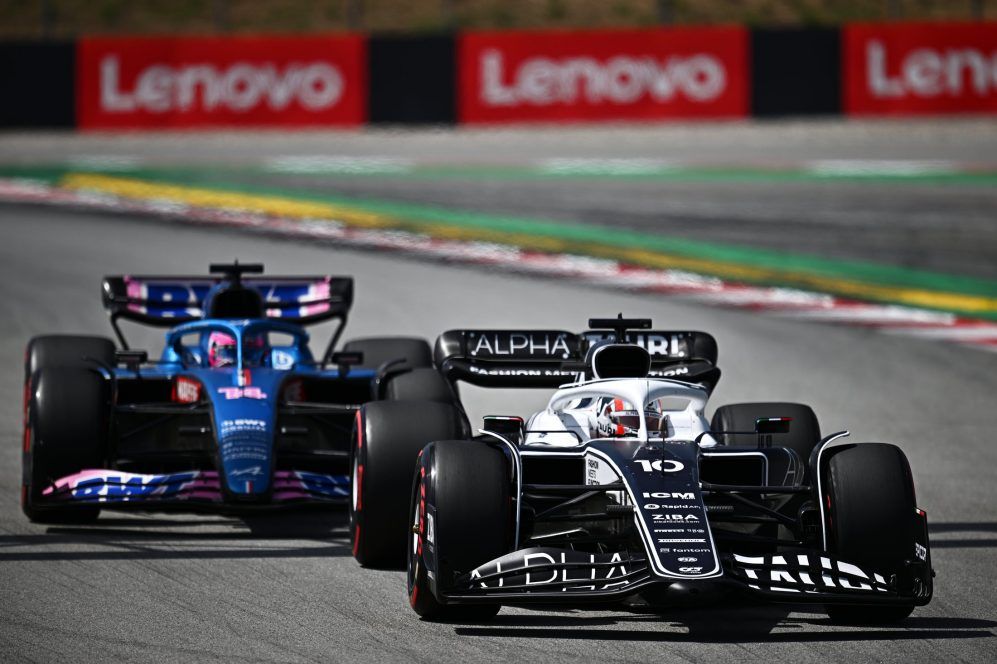 There are many options, but the favorite of all this is Ricciardo, who has already been on this team for a couple of seasons before jumping to McLaren. However, even after the decision was made for Ricciardo to leave, Alpine changed their name from Renault to Alpine, which Ricciardo was a part of, and in addition, replaced Jerome Stoll, Cyril Abiteboul and Alain Prost with Laurent Rossi from Google, and new CEO of the Renault Group, now called, with Luca DeMeo from Italian agency, TIM. A new team manager, Otmar Szafnauer , joined the group as well, to straighten out the mess that happened a year earlier, when three were involved in dividing their jobs for the team, that failed miserably .
But even after Ricciardo decided to leave, De Meo was not involved, but he is now, along with Rossi. Szafnauer does not have any involvement with this, so the final decision when it is time who hire another driver might not come to Ricciardo, for he has been there before and to reports, got De Meo upset when Ricciardo broke the contract.
If not Ricciardo, then who?? The long favorite is Nico Hulkenberg, a veteran who is the test and development driver for Aston Martin, who has already driven for the team when it was Renault, but this might be the last choice if others do not work. Mick Schumacher, who will have his contract ending with Ferrari management at the end of the season, is the choice of Rossi and current Alpine driver Esteban Ocon. But is it time for Schumacher to move up that quickly in a car that is near the top for a challenge? One of the most interesting prospects is current Alpha Tauri driver Pierre Gasly, despite his contract for the Italian team has one year to go. But "Show me the money" could return even if Red Bull boss Dr. Helmut Marko is paid well to move Gasly away to a team who has a current driver who does not get along with the Rouen, France native. In addition, if Gasly can move to Alpine, Dr. Marko can select such drivers rumored to be either the younger Schumacher, or even American Colton Herta from Mclaren to replace Gasly.
Al this could conclude by the time the Italian Grand Prix happens in a couple of weeks' time. Or it could continue for a little while longer in this soap opera in formula one racing.
By Mark Gero