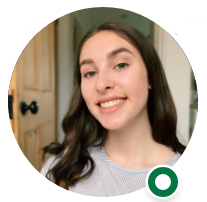 Hamda Al Qubaisi has become the first female driver to finish on the podium in the history of the  Italian Formula 4 Championship, finishing P3 in Race 1 at the Misano Circuit. She joined race winner Leonardo Fornaroli and runner-up Oliver Bearman on the podium for Prema Powerteam, describing her achievement as a "dream come true" on instagram (@hamdaalqubaisi_official).

Hamda had qualified an impressive career-best P5 the day prior, which also broke the all-time female qualification record, and capitalised from both her Prema teammates, Kirill Smal and Sebastian Montoya, stalling ahead of her at lights out. Her quick reactions allowed Hamda to avoid the stationary cars directly ahead and secure P3. She then went on to valiantly defend the final podium position until the end of the race, maintaining her form to finish just 4 tenths of a second ahead of Jonas Ried in P4.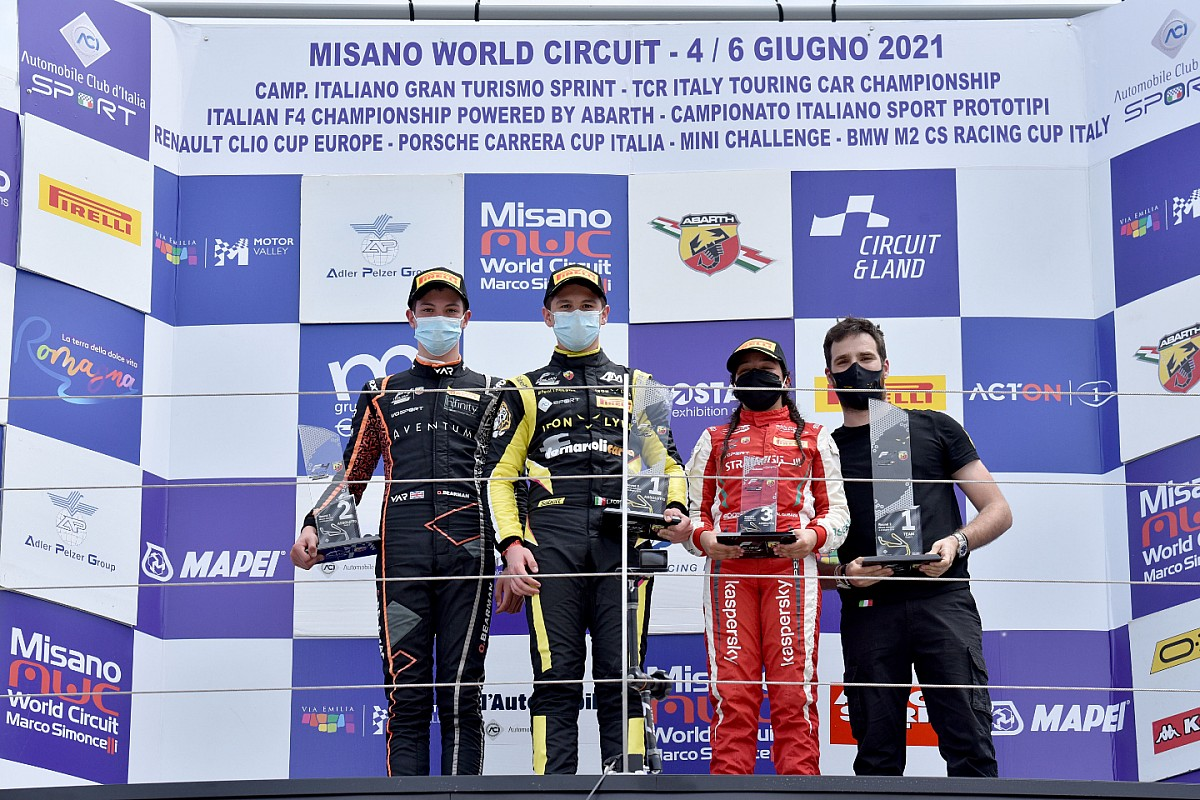 The 18 year old Emirati is a second-generation racer, with her father Khaled competing in endurance racing and her older sister, Amna, competing in the 2021 Asian F3 Championship. Having raced in both the Italian F4 and the United Arab Emirates F4 with Abu Dhabi Racing by Prema, Hamda joined Prema Powerteam for her second season of Italian F4 with a wealth of single-seater experience, searching for success in 2021.

The well-respected Prema team was impressed with her previous success in the 2020 UAE F4, in which Hamda claimed 4 race wins across the season to finish 4th in the overall standings. Upon her signing in 2021, Prema Team Principal Angelo Roisin described how "she already impressed this season in the UAE Championship and I'm sure she will only improve from there".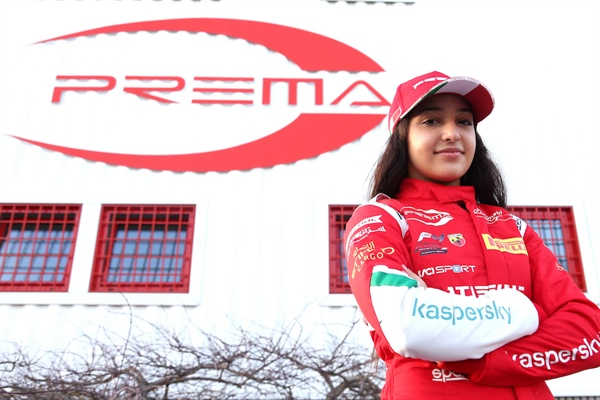 Despite a difficult opening round in Le Castellet, including a retirement and finishing out of the points, Hamda soon began to show her strengths in Misano, through both her outright speed over a single lap and her ability to defend throughout the race, covering off pressure from those behind on track. Her performance has been celebrated by many across social media, with support from the likes of W Series, Saudi Formula 3 driver Reema Juffali and major Emirati news outlets flooding the comments of Hamda's media coverage.

Alongside Dutch-Spanish rookie Maya Weug of Iron Lynx, Hamda is just one of two female drivers on the Italian F4 grid this year and has become an inspirational figurehead for young female talent as a result. Her podium in Misano is not only a huge achievement in her personal career, but it is also a momentous celebration of women within motorsport. Her trailblazing maiden podium is testament to her relentless determination and talent that has paved her path to success, emphasising the significance of female representation within major motorsport categories.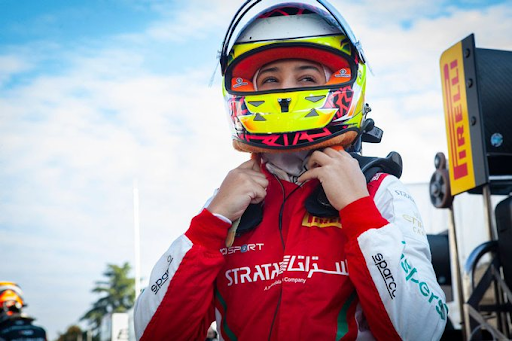 Prema Powerteam boasts a host of successful graduates through the Formula rankings, which when paired with her evident success in Misano, is a recipe for a successful future in motorsport for Hamda. She is in an incredible position to advance through these rankings, having already made a name for herself within the motorsport community, particularly as a young woman emerging into national single-seater championships.

Her next outing in the championship will be to the Vallelunga Circuit, just north of Rome at the end of June. To follow Hamda's progress throughout the season, coverage can be streamed via the official Italian F4 website below:

Round 3: Vallelunga Circuit - 27th June 2021