SAKIR, Bahrain—Toyota Gazoo Racing edged ever so closer to taking their 2022 World Endurance championship for the Japanese manufacturer, as New Zealander Brendon Hartley set a blistering pace in qualifying with a time of 1:46:800 to lead the number eight car along with his teammates Kamui Kobyaschi and Sebastian Buemi Friday in preparation for the Eight Hours of Bahrain.
In only their third race this season, the Total Energies Peugeot driven by Paul Di Resta was second with the number seven Toyota with Mike Conway at the wheel third. The challenging Alpine entry led by Frenchman Matthieu Vaxiviere was disappointing in challenging Toyota for the championship, taking fifth, with the second Peugeot of Gustavo Menezes in front of him.
In the LMP 2 category, another Frenchman, Norman Nato, drove his WRT entry to the fastest in his class with a time of 1:50:330 ahead of the 38 JOTA, driven by Will Stevens. There were many chances for other drivers to take pole, for example, Felipe Albuquerque, however, he was disqualified for exceeding track limits. Nevertheless, Albuquerque ended up in third for his team.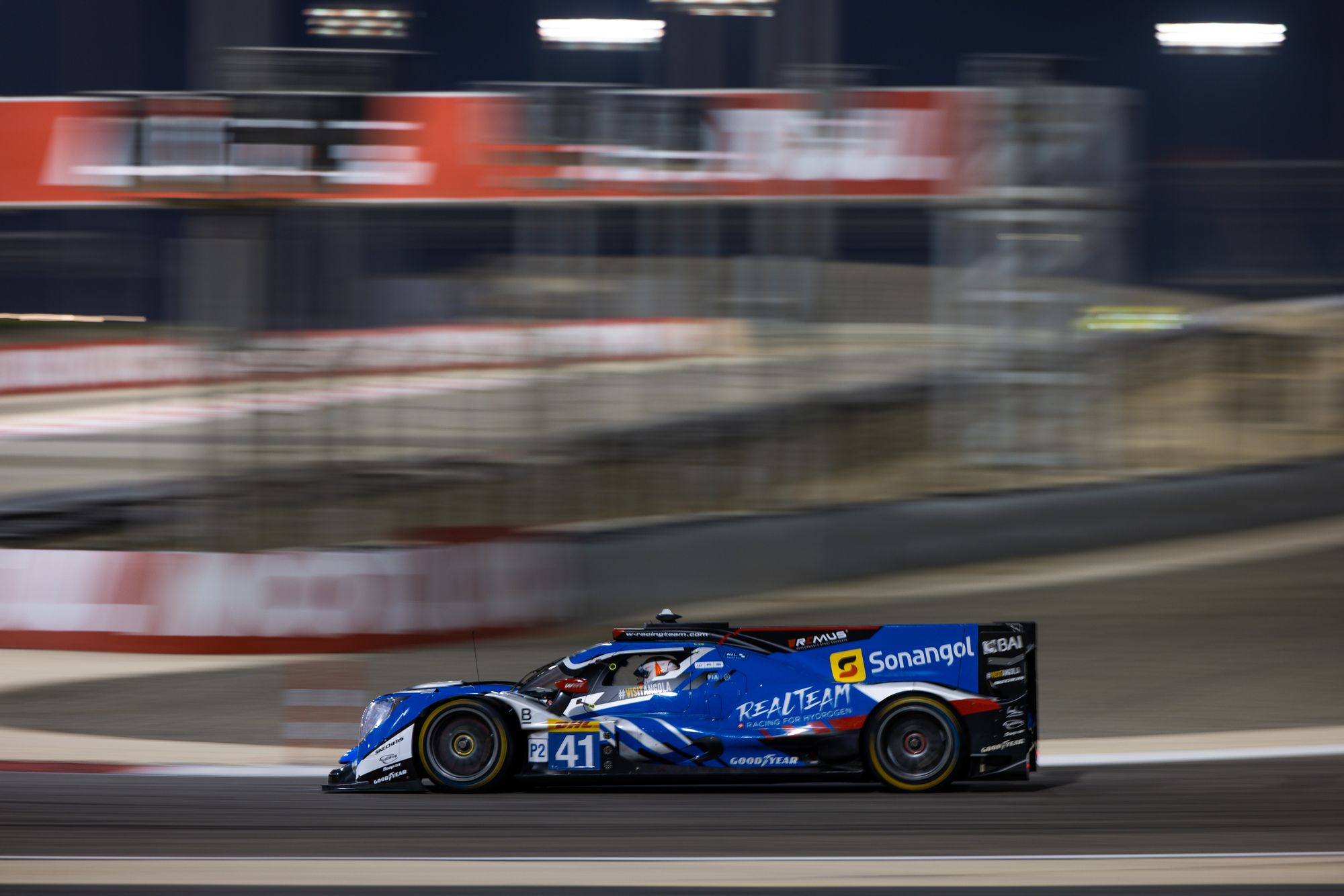 In the final race for the GTE PRO series, Porsche had their last hurrah by posting Gimmi Bruni with the quickest time in this class, clocking a 1:56:143 just ahead of rival Antonio Fuoco in his AF Corse Ferrari. Third was Michael Christensen in the second Porsche, which could give the team an excellant chance to grab the title after it was taken from them at the very last moment last season by Ferrari on this circuit.
With Ben Keating and his TF Sport Aston Martin close to claiming the championship in the GTE AM division, the American was outclassed by Belgian Sarah Bovy in qualifying as Bovy claimed her second seasonal pole with a 1:59:186 best time. In third was the Dempsey-Proton Porsche, driven by Christian Reid.
The final race in the championship will take place at 14:00 hours local time and is broadcasted on many stations around the world, in addition to the WEC app.
By Mark Gero