FUJI SPEEDWAY, Japan—If it was just a stroke of luck or mother nature was a fan of Toyota Gazoo did not matter, as Kamui Kobayashi set the fastest time in the hypercar division Saturday afternoon by positing a 1: 27:794 fastest time for Sunday's Six Hours of Fuji endurance race.
The Japanese held the quickest time and was being threatened by both Penske Motorsports Porsches, but with only a few minutes remaining in the session, rain began to fall, and this ruined the chance for anyone who could challenge both Toyotas, who will occupy the front row on race day.
Brendon Hartley will start alongside the number seven Toyota in his number Eight entry, while the Penske Porsches with French drivers Kevin Estre and Frederic Makowicki in each car. Will start on the second row. For the rest of the hypercars, Cadillac's Alex Lynn was fifth, with a disappointing finish for the AF Corse car driven by James Calado sixth. Another Ferrari AF Corse, followed by a Herta JOTA Porsche, another Porsche with the Proton label, and a Peugeot 9xB completed the top ten.
Phil Hanson led the LMP 2 class by taking pole in the United Autosports number 22 car, with a time of 1:32:982, followed by the WRT with Louis Delatraz driving. Third was the second United Autosports with Oliver Jarvis, with Pietro Fitipaldi fourth in the JOTA, Alberto Costa in the Europol fifth, and Gabriel Aubry sixth in the Vector Sport.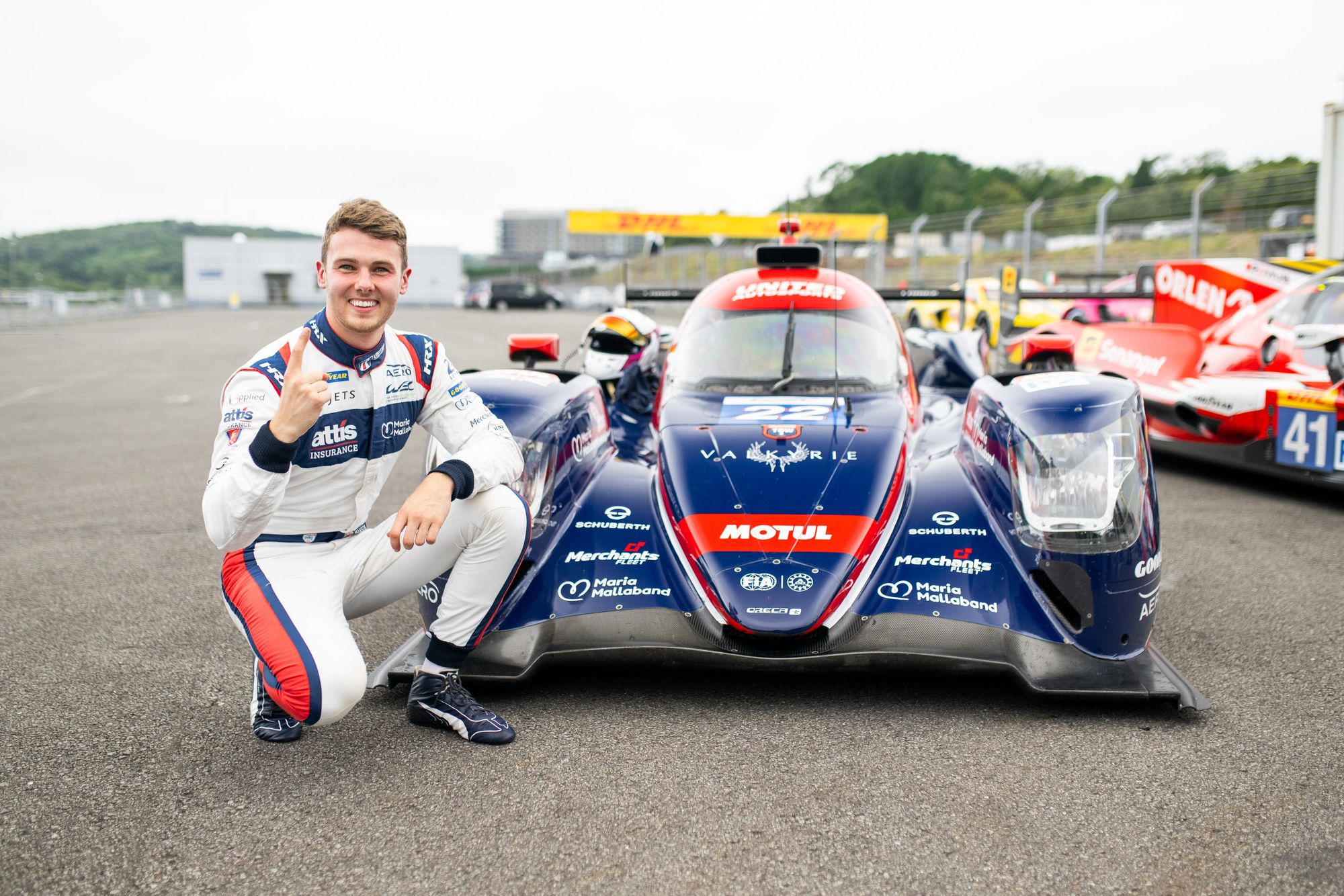 Having already clinched their title in the last round, Corvette Racing continued their dominance in the GTE AM class with Ben Keating taking pole with a time of 1:38:338 followed by the Iron Dames Porsche with Sarah Bovy at the wheel. D'Station Aston Martin was third with home racer Satoshi Hoshino. AMR Aston Martin, AF Corse Ferrari and Kessel Ferrari completing the top six.
The racing will begin on Sunday at 11:00 local time with the season's seventh event.
By Mark Gero