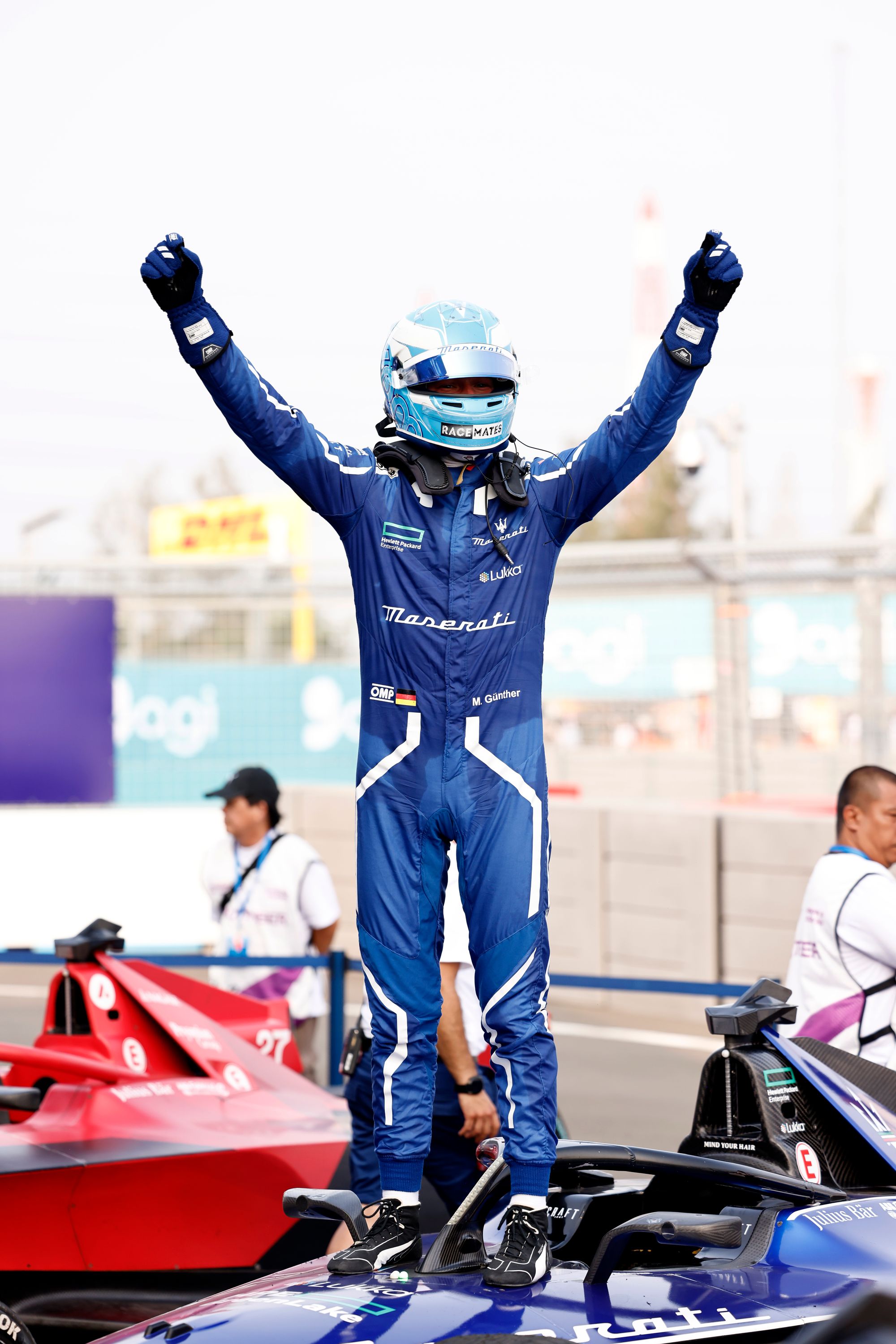 The Race In Numbers
Edoardo Mortara‌‌FP3 // P3‌‌Qualifying Two // P4 [1:08.443, Semi-Final Two]‌‌Race Two // P8‌‌Fastest Lap // 1:10.735‌‌Championship Position // P18 [17 points]
Maximilian Günther‌‌FP3 // P1‌‌Qualifying Two // P1[1:07.753, Final]‌‌Race Two // P1‌‌Fastest Lap // 1:09.621‌‌Championship Position // P7 [70 points]
Maserati MSG Racing‌‌Championship Position // P6 [87 points]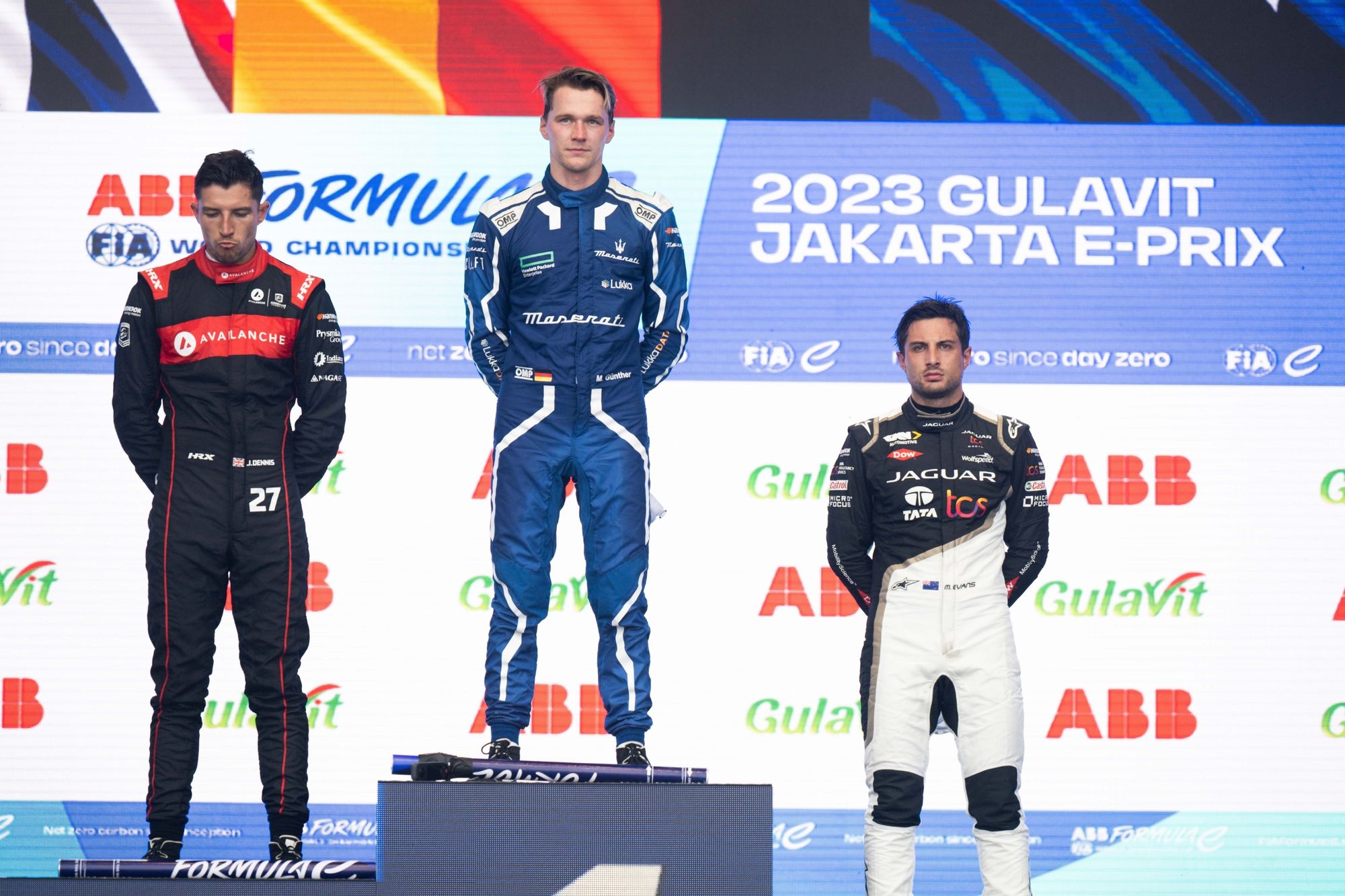 In Detail
Maserati MSG Racing and Maximilian Günther executed a triumphant second race at the 2023 Jakarta E-Prix to score its first victory Formula E's ninth season.
The win, which marked the team's third top three finish of 2023, signalled the Maserati brand's first World Championship single-seater victory since Juan Manuel Fangio's win at the 1957 German Grand Prix.
Max, who started from pole position to finish third in Race One, repeated his exploits on Sunday and continued to lead the way by setting the pace in the final practice session of the weekend.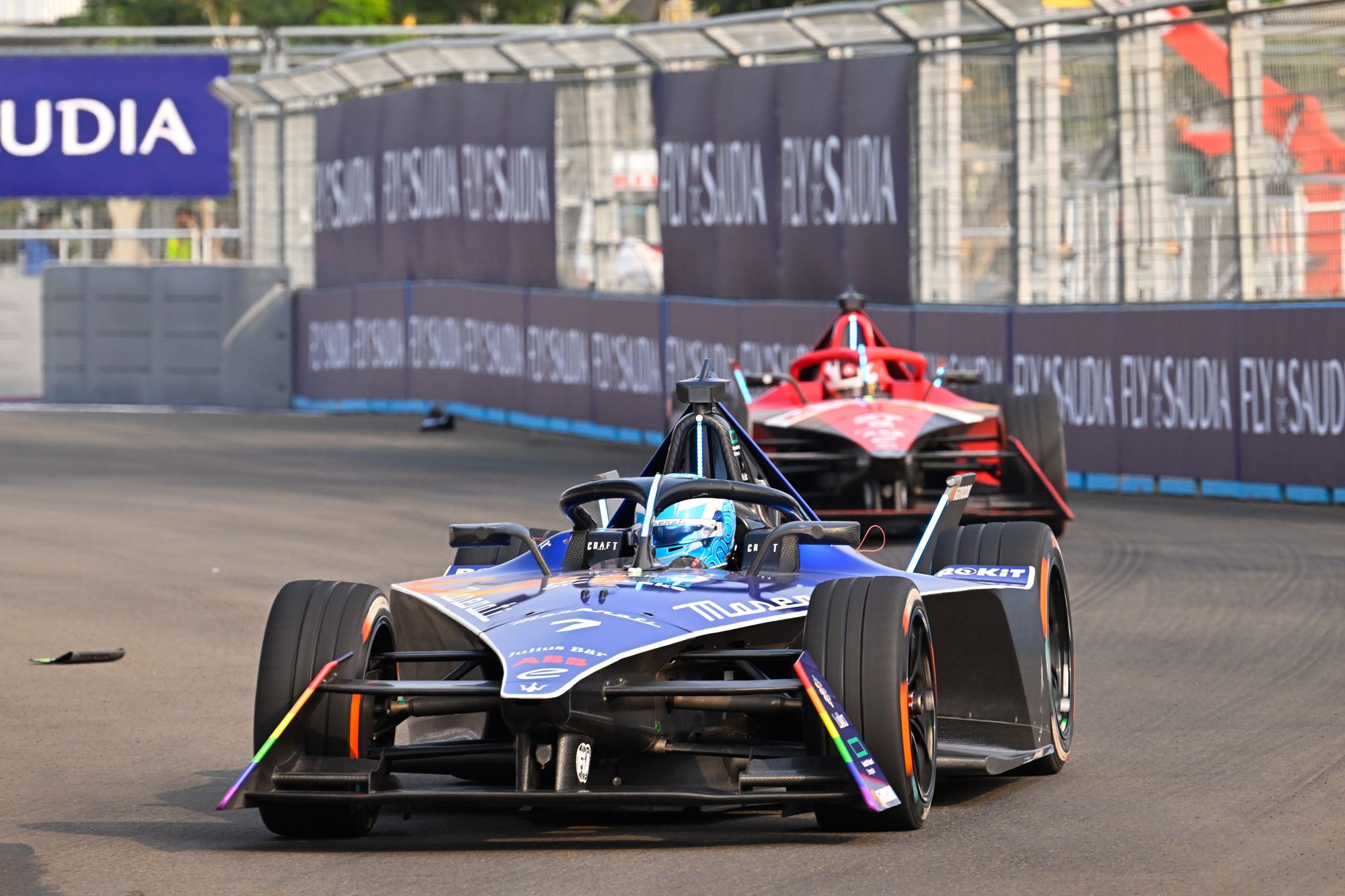 By topping Group B qualifying, and fronting a Maserati MSG Racing 1-2, Max, alongside team-mate, Edoardo Mortara, advanced to the duel stages and went on to fight for a second pole position.
The duo defeated Pascal Wehrlein and Stoffel Vandoorne in the Quarter-Finals to face one another in the penultimate stage, although Max edged ahead of Edo in the head-to-head.
In the Final, the young German went up against Andretti's Jake Dennis but outpaced the Briton by more than half a second to secure the second pole of his Formula E career and three bonus points.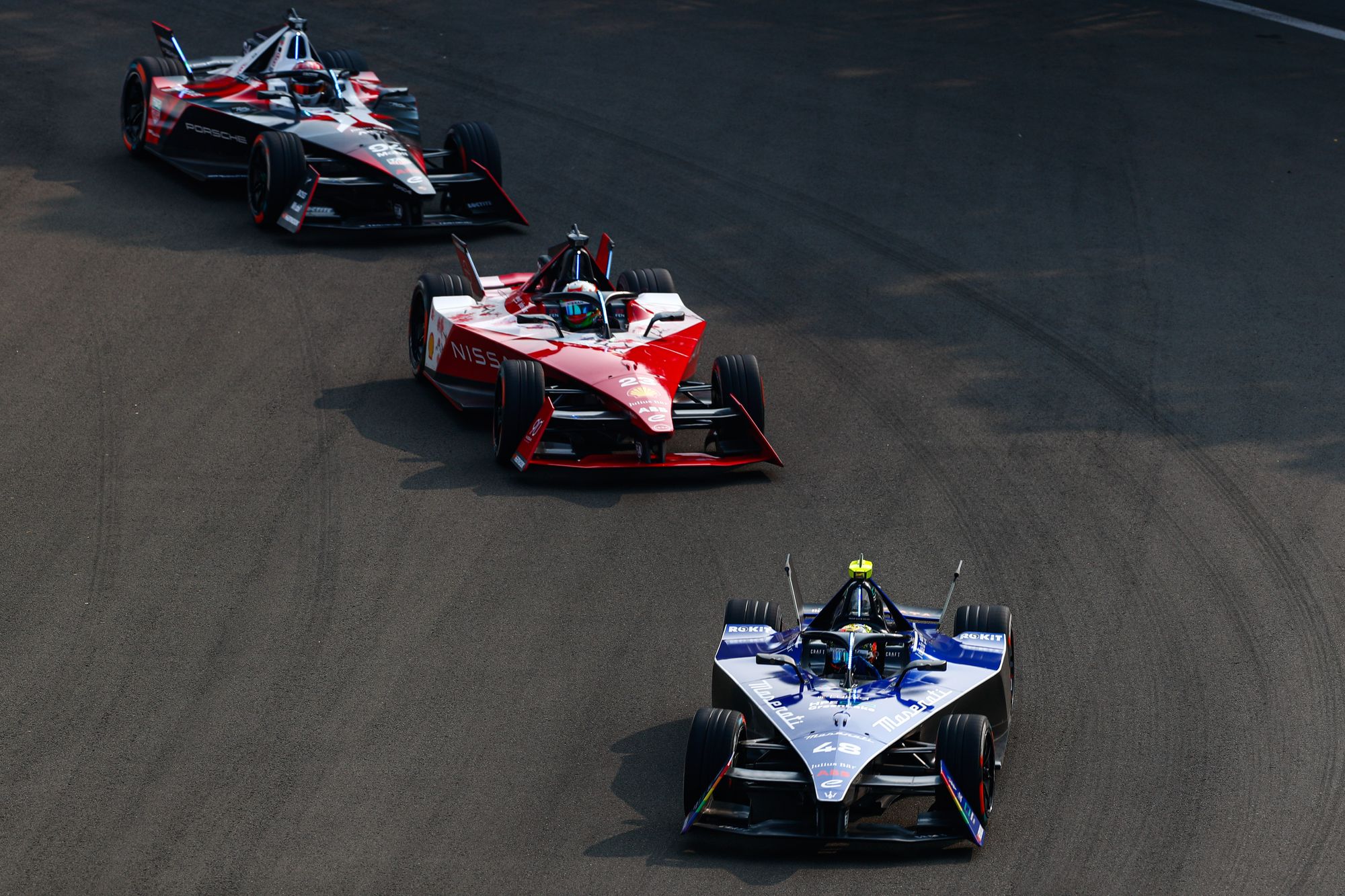 Running over a longer distance of 38 laps, in comparison to Saturday's 36-lap affair, energy management and conservation played a key factor in Race Two and defined the first half of the E-Prix.
By securing a strong getaway, Max maintained his lead on the opening lap while, after starting fourth on the grid, Edo lost ground in the first corner to emerge in sixth.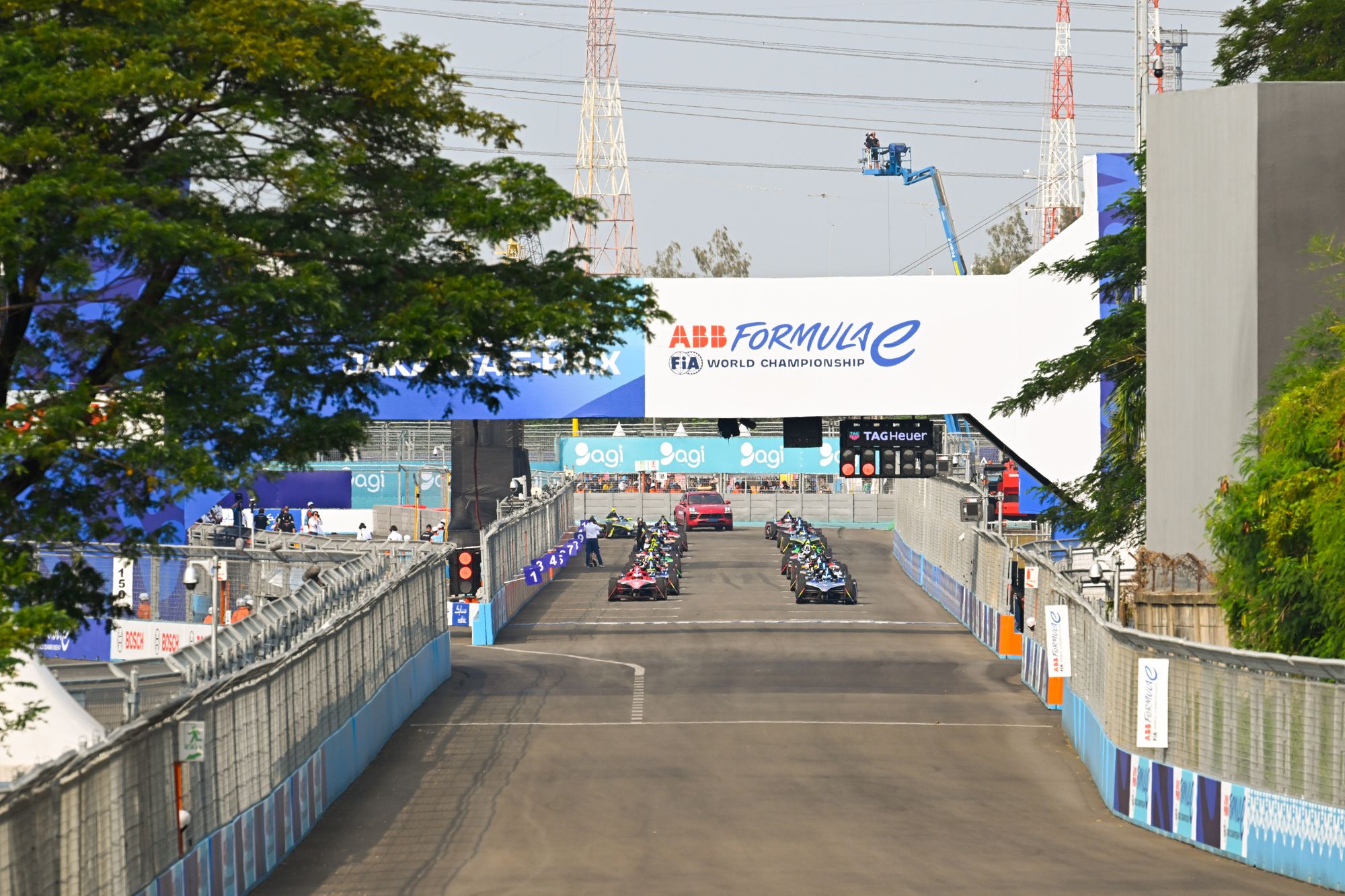 Max led over the opening four laps and rejoined the race in third upon activating Attack Mode, but as the opening strategy phase unfolded, held a net-second place to utilise the advantage of the slipstream.
Dennis, who held the lead from lap six, activated his final Attack Mode on lap 15 which allowed Max to retake first and provided the crucial opportunity to spend saved energy to build a gap.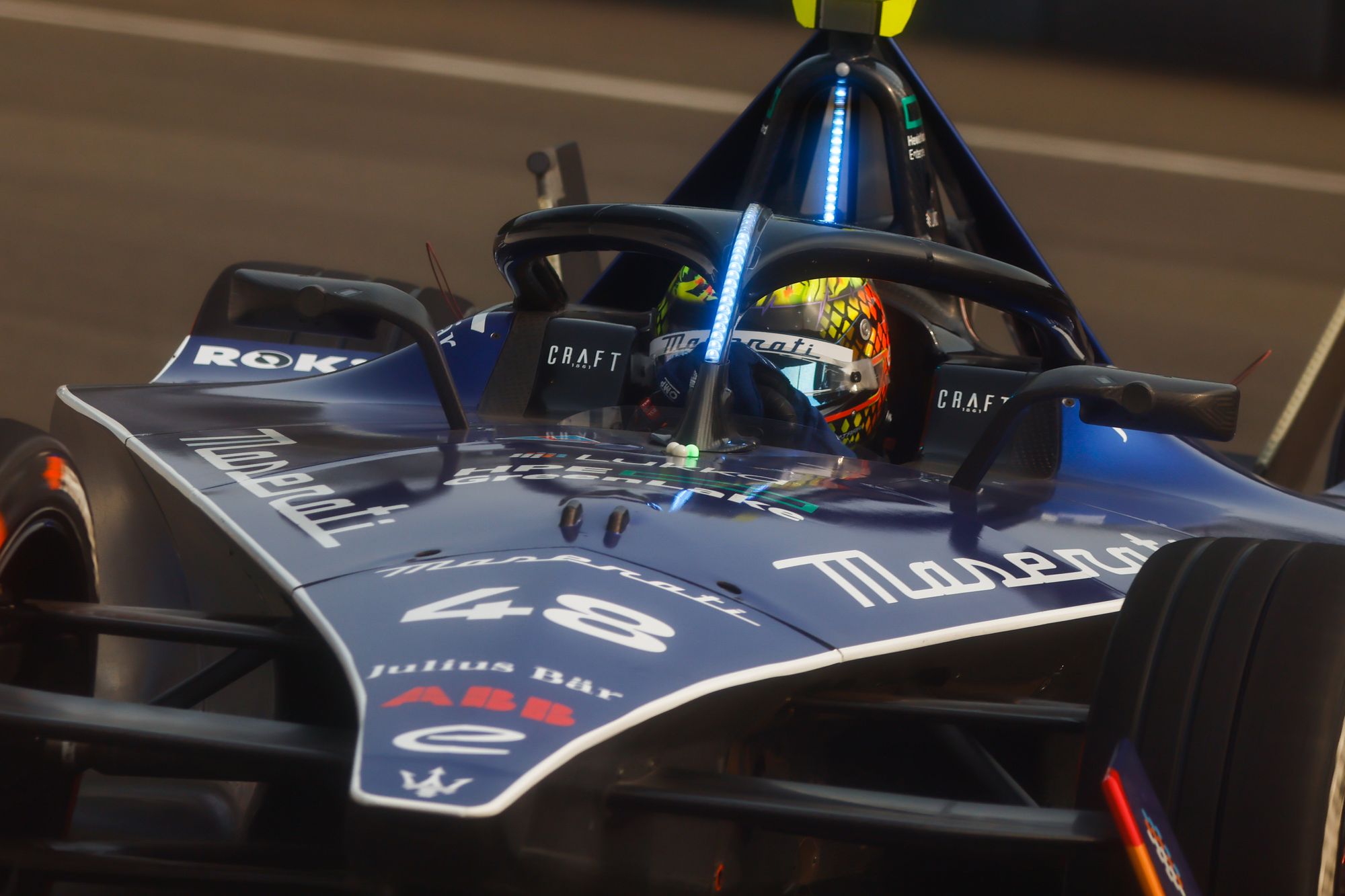 By establishing an advantage, Max activated his final Attack Mode one lap later, without sacrificing track position to Dennis, and retook his place at the lead of the field by pasing Mitch Evans on lap 20.
With a clear track ahead, the 25-year-old built upon his existing advantage to win by almost three seconds, to complete a dominant weekend on track.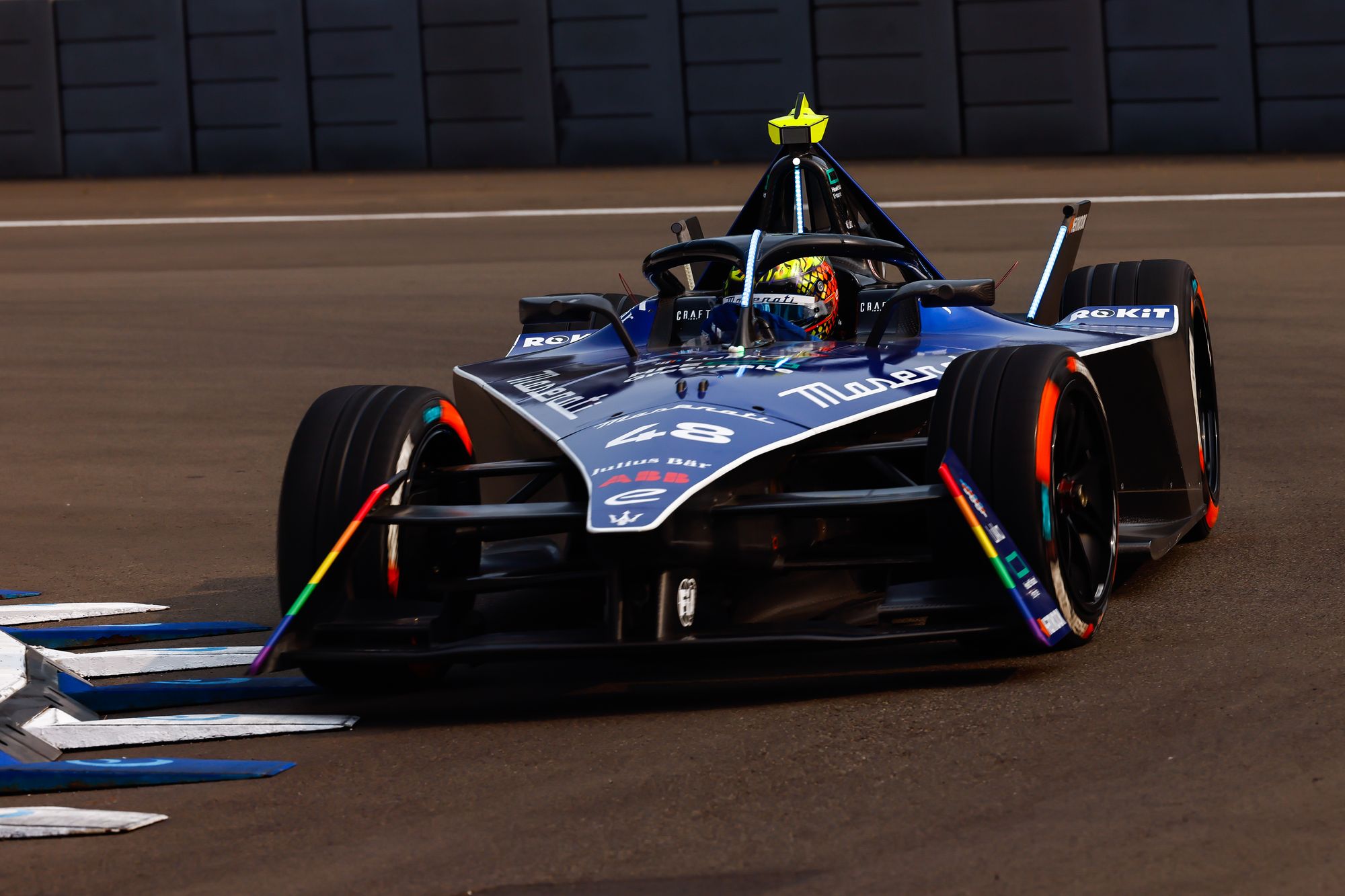 Edo, who was in the fight for the podium over the course of Race Two, lost time after missing his first Attack Mode activation and encountering some braking issues but recovered to eighth place to complete another double-points finish.
With 87 points on the board, Maserati MSG Racing holds sixth in the World Teams' Championship, overtaking McLaren and Nissan in the standings.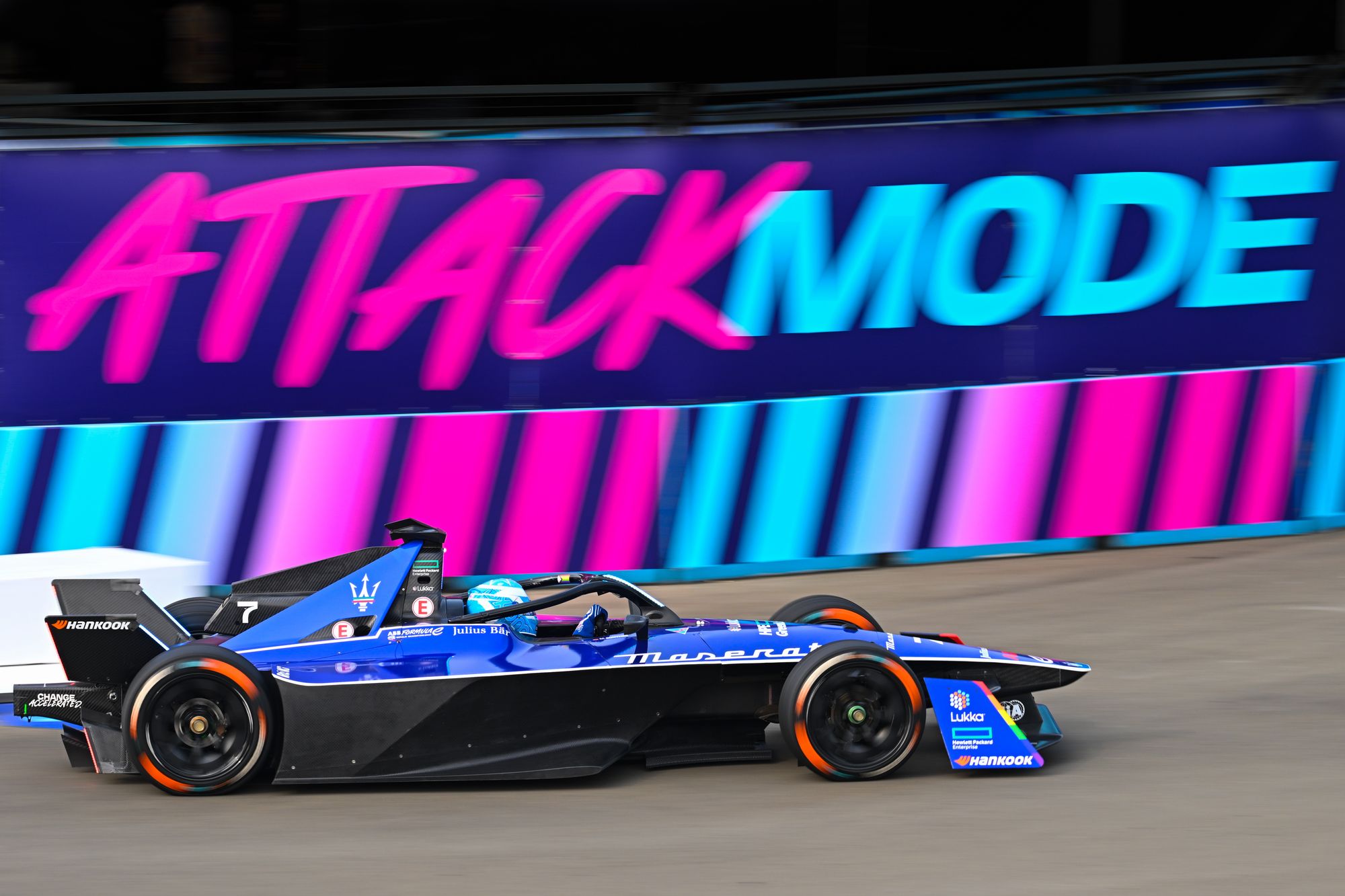 Formula E's 2023 campaign will resume on June 24 for the inaugural Portland E-Prix.