F2 Breaking 2020

He's done it... Mick Schumacher joins the very famous an elite list of F2 winners and brings lots of pride to the famous Motorsport family name. Well done.
He will now go on to Race with the Haas F1 Team for 2021 and we're sure he'll find his F1 feet quite quickly.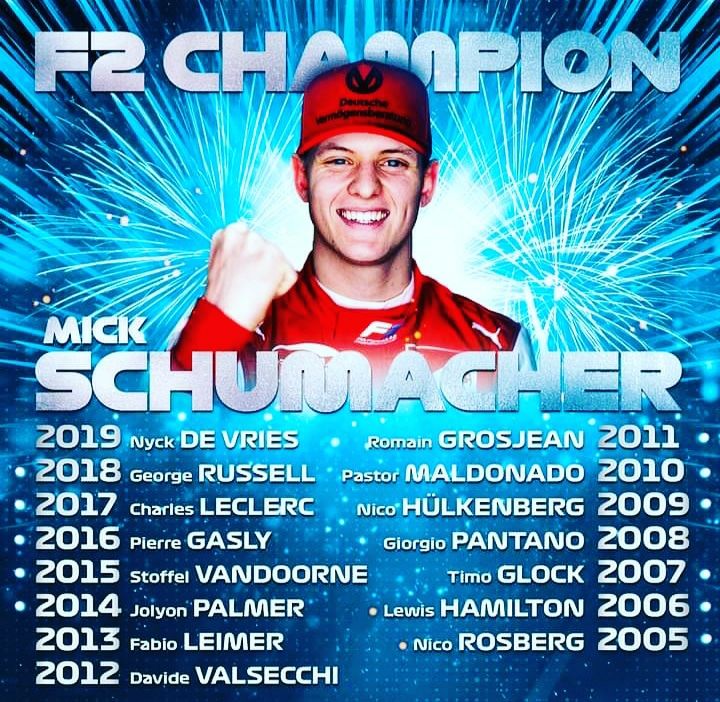 There has been much speculation about why Mick has joined a low level team like Haas, as opposed to Red Bull, Ferrari or any of the other top 5 teams but we believe, that with the famous name, comes much pressure and responsibility.
Cutting his F1 teeth with Haas is ideal for the young German and takes any pressure off him in his early days. If he has only 50% of his dads skills behind the wheel of a racing car, then he WILL be one to watch in the future.