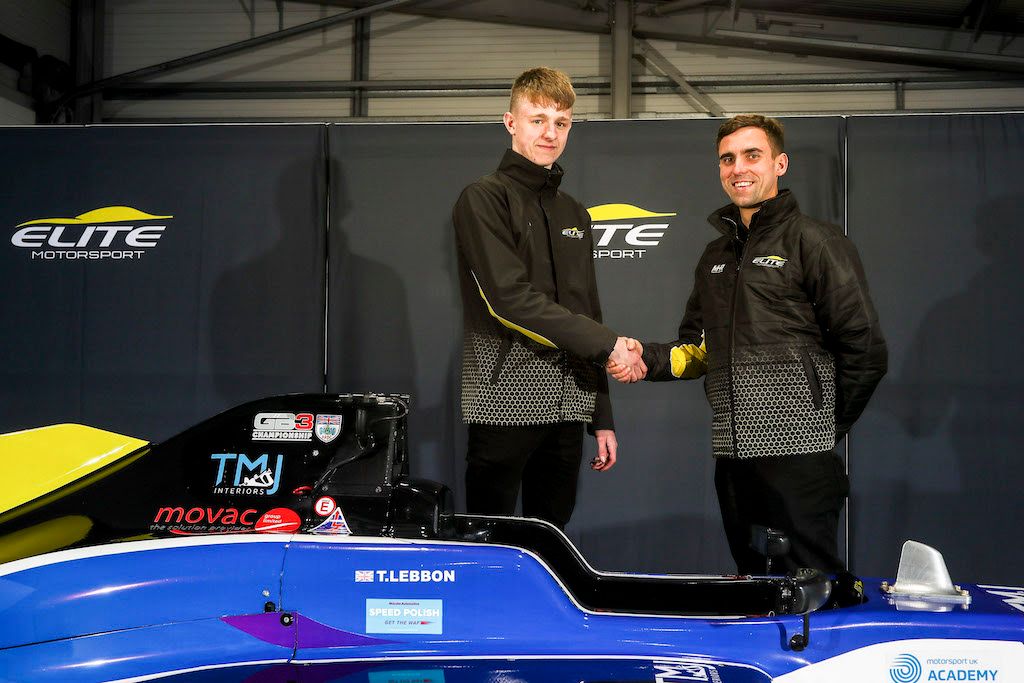 British teen aims to put this year's maiden GB3 season experience to good effect...
Tom Lebbon will remain with Elite Motorsport when the British teenager challenges for the GB3 Championship title next year. The 2020 Ginetta Junior Champion placed ninth in this year's GB3 standings, achieving 18 top-10 placings in his maiden GB3 season – including a podium at Donington Park in July.

After five years in karts, Tom switched to car racing with Elite in 2020 and achieved an incredible 15 overall Ginetta Junior podium finishes from 21 starts, including five outright race wins and 13 Rookie class wins.

In his first season of single-seaters this year, 16-year-old Lebbon showed good pace, qualifying inside the top-10 at every event with two second row starts at Snetterton (the fifth best qualifying average in this year's field), and consistency, registering nine top-six finishes and retiring just once in the 24-race campaign.

Elite Motorsport plans to run three of the new Tatuus cars in 2022 that feature a raft of major upgrades to enhance both performance, including a new aerodynamics package, and safety. An upgraded specification for the two-litre, four-cylinder normally aspirated Mountune engine, enabling the unit to produce over 250bhp – an increase of 20bhp – will also be adopted for the 2022 GB3 Championship Partnered by the BRDC.
Tom Lebbon (GB)Age: 16
Born/Lives: Bury St Edmunds, England
Car No: 34

"My aim for next year is to challenge for the overall championship. It would be great to be a consistent contender for podiums and race wins as we showed good pace this year. I'm staying with Elite for 2022 as I've developed a strong bond with the team and believe they have the potential to go forward.

"The 2022 car looks great and I'm sure it will also be cool to race with the added downforce, power and halo. I came into GB3 this year from Ginettas and the championship was just as hard as I thought it would be but I learnt so much.

"I showed strong pace at many tracks throughout the season but the high point this year was claiming a podium at Donington. It has been a pleasure to race for Elite again this year and can't wait for the 2022 season to start. I must thank my partners wefinanceanycar.com, TMJ Interiors, Credo Asset Finance, Movac Group Limited and Octane Finance, my parents and everyone at Elite."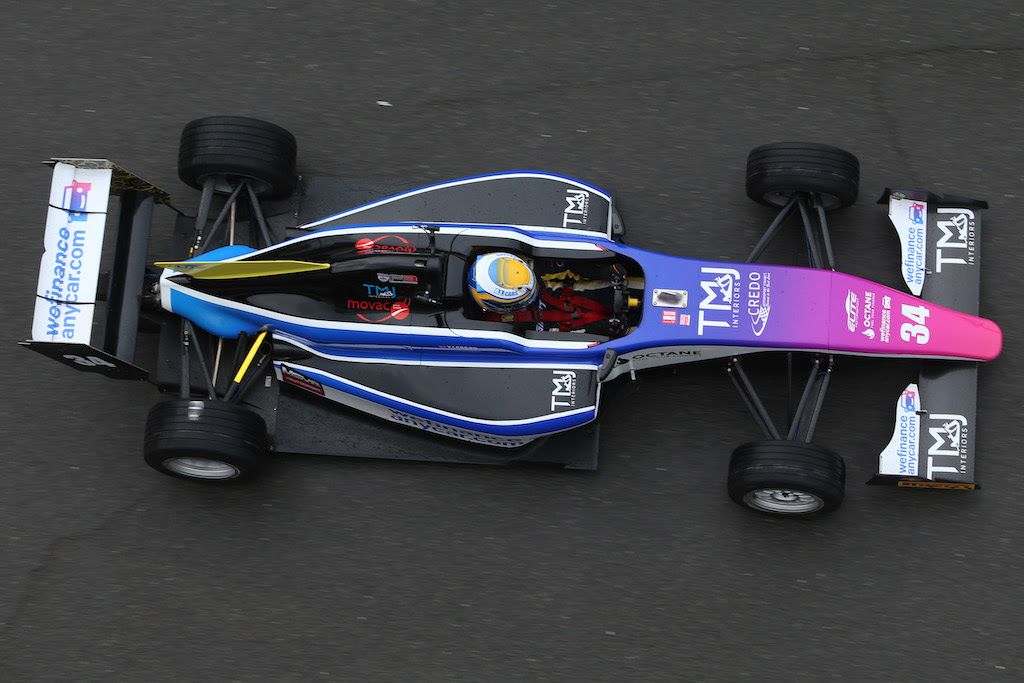 Eddie Ives, Team Owner & Manager


"I am very, very excited to be continuing through to the planned second half of a Year 2 programme with Tom.

"Because of his phenomenal season in Ginettas last year, it's easy to forget that 2021 was only Tom's second year out of karts and his first year in single-seaters. Moving up from GJ into a GB3 was a big step, as it was for us, but we all learnt a lot.

"I'm really looking forward to getting our hands on the new '22 car and turning it into a front running package."