CARS
Part 2 of the "Marathon" stage saw even more intense rally battles, especially between the top level drivers.
Frances Stephane Peterhansel finding it difficult to keep on top off the fast pace 100% of the time, dropping away from his original lead but still gets P3.
Rally ace Carlos Sainz kept both the pressure and the pace up today and seems to be settling in quite well, after a frustrated start to his Rally in 2021 but it was Nasser Al-Attiyah  that pushed through the desert, like a hot knife cuts through cold butter to take his 40th stage win in the history of his Dakar competitions. He halved his over time deficit from the overall leader by 50% in this one stage.
BIKES
Australia's Daniel Sanders sported a battered face at the start of todays stage 8. He came a cropper yesterday and lost control of the Factory KTM.
Toby Price was showing us exactly what it means to race in the Dakar and how to use every available solution, to ALL of the numerous issues, that such an endurance race can throw and a Motorsports athlete.  We've never seen cable ties used like that either. Inventive Toby. Well done.
Sadly, the Rally came to an end to De Soultrait in todays stage. He'd been solid as a rock up until now but with a rally of such extremes, it doesn't matter HOW skiller the rider is, the rally can always change the rules and have the last word. His airlift to hospital and damaged bike puts him out.  There's is no major physical damage and he'll recover but he'll be gutted he'll not get to continue.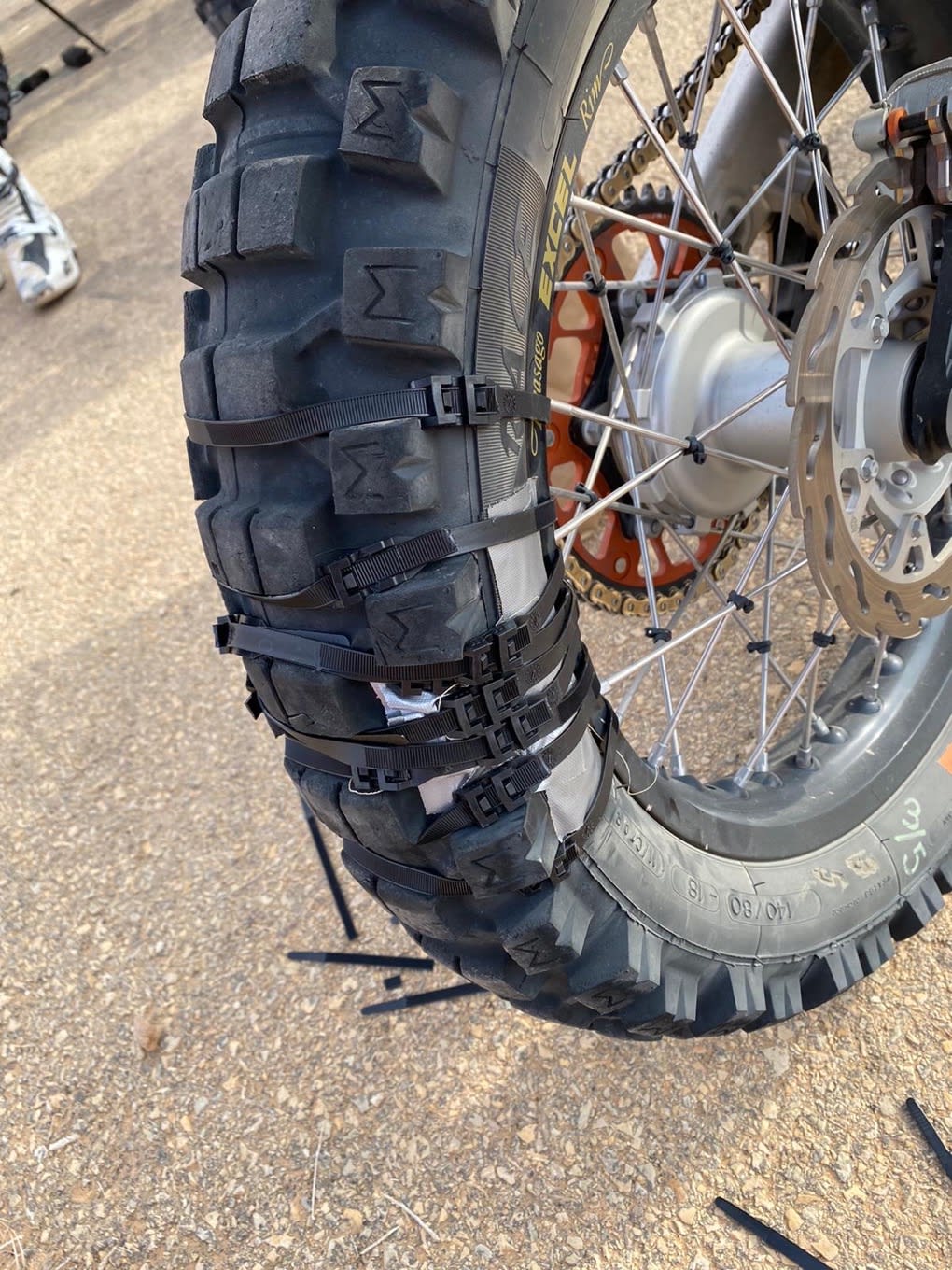 Stage ranking - Bikes :
1 - JOSE IGNACIO CORNEJO FLORIMO (MONSTER ENERGY HONDA TEAM 2021)
2 - TOBY PRICE (RED BULL KTM FACTORY TEAM)
3 - RICKY BRABEC (MONSTER ENERGY HONDA TEAM 2021)
Stage ranking - Quads :
1 - ALEXANDRE GIROUD (TEAM GIROUD)
2 - MANUEL ANDUJAR (7240 TEAM)
3 - GIOVANNI ENRICO (ENRICO RACING TEAM)
TRUCKS
We have a little bit of a "MERC AMG F1 TEAM" situation going on with the Trucks division, with Russian "Kamaz Master" trucks taking P1, P2 and P3 pretty much at every race.
The only position that has changed is Sotnikov has swapped a P1 with Shibalov in todays part of their winning story.
Vishneuski in the Maz Team however, is pulling out all the stops to keep up with the Russian Kamaz teams took take a well deserved P4.