NEW YORK, N.Y.—U.S.A.—Following eight days after their sister team launched their defender for the 2023 formula one season, Alpha Tauri followed on Saturday afternoon at the Manhattan Classic Car Club, launching their AT04 challenger, in addition to the Red Bull Fashion Week, in which the sponsor is a line of Italian clothing.
The car itself remains dark blue and white as it has been since the name was switched in 2020 from the old Toro Rosso name. However, a new sponsor has now been added in the red of the Polish oil firm Orlen, which sponsored the Alfa Romeo Sauber team last season. Because of this, the colors of that name have been added to the halo, the wheel covers and the rear wing.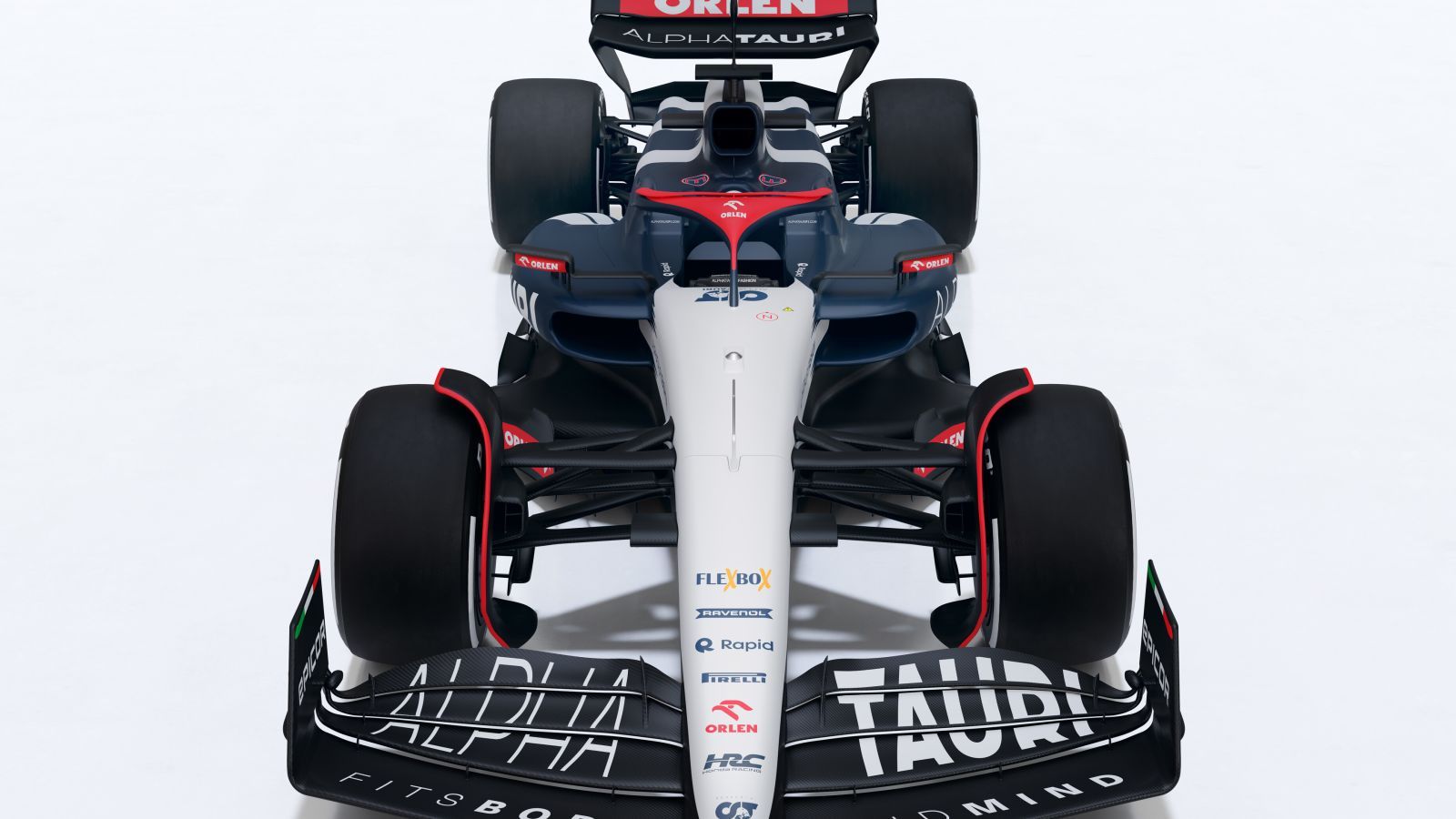 This season's line-up consists of the return for the third season of Japanese Yuki Tsunoda, who will have to prove to his Red Bull and Alpha Tauri sponsors that he can remain without outbursts and improve on his finishes. This will be a trying time for him, as many other drivers from the Red Bull program are in the wings (literally) for moving up to the top tier of motorsports.
Joining him is the second Dutchman in the formula one grid, Nyck De Vries, who at the age of 27 finally made it into the grid with an outstanding sixth place at the Italian Grand Prix last September, substituting for then ill Alex Albon for Williams. The chance really came when Frenchman Pierre Gasly found a way after many seasons with the Red Bull program to leave for the Alpine team, realizing that there was nowhere to go for improvement. De Vries has many accomplishments, including the Formula E, Formula Renault and Formula two World Championships. So, for De Vries with all that experience, it could be a chance to prove himself.
But despite some changes with the team, the squad did not perform well with their cars from the previous season. Finishing ninth out of ten teams did not sit well with Red Bull driver and programme boss Dr. Helmut Marko, who warned that some changes might have to be made. Nothing has been done for the moment though, but former driver Gasly feels that the AT04 could move the team up the order and challenge the midfield.
But the challenge will be on, and there must be improvement for the Faenza, Italy team to have any believers that their car can compete with the rest and have any opportunity to advance from there.
By Mark Gero