ZURICH, Switzerland—Launching their final car with the Alfa Romeo sponsor for the last time, the new C 43 Sauber was out for the public's eye to see on Tuesday morning online from their base in Hinwil, a suburb east of the Swiss capital.
The car as it is always, named after former director and still owner Peter Sauber's wife, Christiane, debuted with the loss of the former sponsor from Poland, Orlen, which now has jumped to the Alpha Tauri team. Nevertheless, the new red and black design so far to many, is one of the most elegant looking cars during this launch season.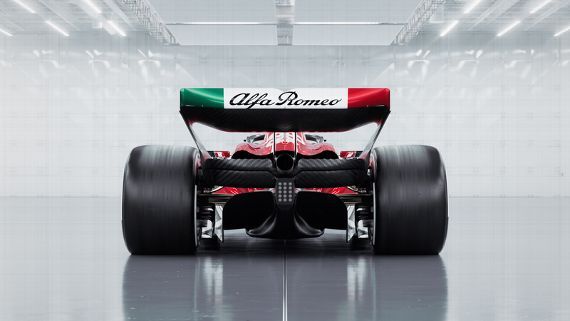 Featuring large areas of carbon fibre, the C 43, in which the Ingolstadt, Germany Audi corporation has a large stake in the firm and will debut with a full works unit in 2026, has focused on developing the aerodynamics of the car, especially in the rear suspension design, allowing a new cooling package and bodywork shape.
Jan Monchaux, Technical Director of the squad, commented that the designs that have been done for this season were something that could just was not possible last season, but now is.
"We decided to change the rear suspension, so also the gearbox casing and that then opens the door to new cooling layouts, which themselves once in place, allowed us to develop the bodywork in ways that last year was not possible.
The concept we followed last year, we felt had come to a plateau and to unleash the next level of performance we had to do all these changes.
It has been quite a journey for us because it was a big, complex part we had to re-do and then evidently how all the rear end works with the floor alongside the new regs. So we have really been putting a lot of effort on the rear end of the car while the front will be successively developed during the season."
In comparison to the Red Bull, Mercedes and Ferrari teams, Alfa Romeo Sauber has retained both of their drivers for this season, teaming up with Chinese second year driver Zhou Guangu and his Finnish teammate, former Mercedes and Lewis Hamilton teammate Valtteri Bottas, who both are hoping that the changes of the car will push the team higher up into the constructor's championship.
Later this week, the car will begin its first shakedown at the Circuit de Catalunya in Spain.
By Mark Gero