Reigning British F4 champion to make GB3 debut at Oulton Park.
Title-winning combination re-unites for Browning's debut in F3 machinery.
Action from Cheshire-based circuit broadcast live on YouTube and social media platforms this weekend.
Luke Browning will make his debut in the GB3 Championship on home turf at Oulton Park this weekend after re-kindling his partnership with Fortec Motorsport.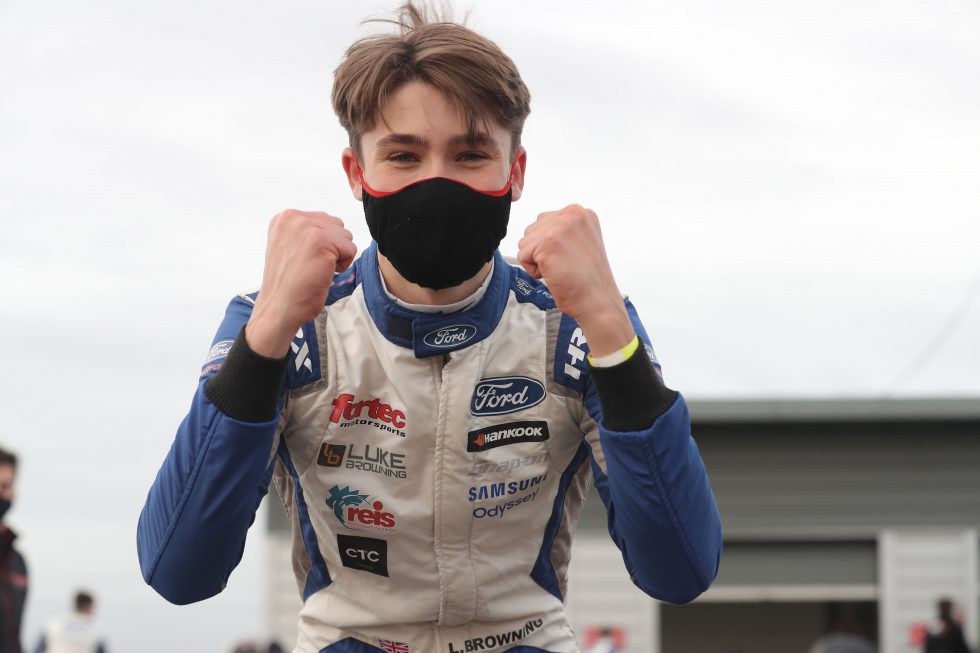 The 18-year-old from nearby Kingsley, Cheshire re-joins Richard Dutton's outfit, with whom he was crowned FIA British Formula 4 champion in 2020, scoring seven race victories, a further nine podiums and six pole positions en route to the title.

Since then, Browning has excelled overseas in both the German and Italian F4 categories, including a victory in the former at the Red Bull Ring and a podium at Paul Ricard in the latter.

His impressive CV also includes a race-winning stint in the highly competitive Ginetta Junior Championship, but the step into GB3 marks an important milestone in Browning's career as the Brit makes the graduation into Formula 3 machinery.

Both team and driver arrive in optimistic mood; Oulton Park has been a happy hunting ground for both team and driver in the past, not least a hat-trick of victories in F4 last season, and Browning's pre-season running in the GB3 challenger was very positive.

Browning will slot into the team's three-car line-up alongside teammates Roberto Faria and Mikkel Grundtvig and will run his trademark #11 on the car.


Oliver Dutton, Team Manager said:

"Everybody is really pleased to welcome Luke back into the fold for this weekend, and to give him an opportunity to make his debut in the GB3 Championship.

"The graduation to a Formula 3 series is definitely where he belongs at this stage in his career, so it'll be a useful weekend for him both in terms of learning the car, and also showcasing his talent against a highly-competitive field.

"Even though he's had far less mileage in the car than any other driver on the grid, we're confident he'll be on the pace from the off and able to make the most of the experience.

"Regardless of the end result, we're all very excited to work with him again, and look forward to seeing him out on track this weekend."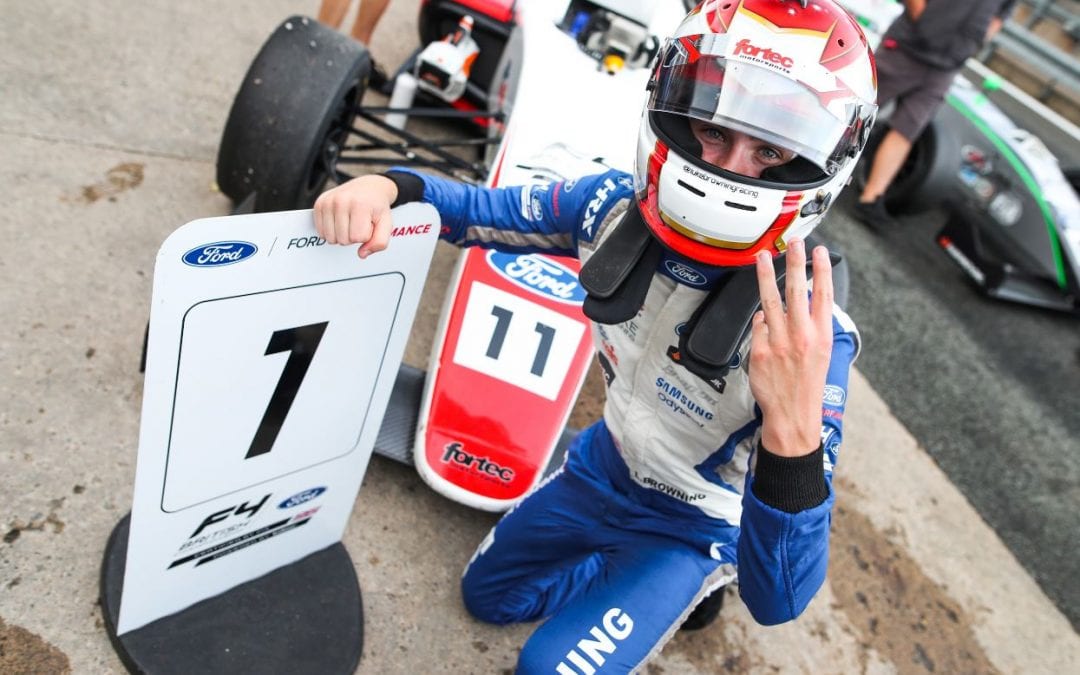 Luke Browning said:

"I'm super excited to be back with the Fortec family for my debut in the GB3 Championship this weekend, and I can't think of anywhere better to mark the occasion than my home circuit of Oulton Park!

"I've got plenty of fond memories taking the 'Triple Crown' there with the team in F4 last season, it would be quite the story if we can repeat that this weekend.

"I'm really grateful to the team for the opportunity to jump into one of their cars again, it definitely feels like a homecoming of sorts, and I'm looking forward to finding out how quickly I can acclimatise to the car.

"It's going to be a different experience, but I know the team will provide me with a great base car to work from, and from there we'll do what we do best!"