Reigning champion delivers battling drive to take second place, team-mate Tomaselli 17th
The technically challenging Zandvoort circuit in the Netherlands hosted Round 6 of the 2021 W Series championship today (4 September). Veloce Racing ace Jamie Chadwick came home in second place behind title rival Alice Powell leaving the British duo equal on points heading into the final two races of the season.

It was not an ideal start to proceedings for Bruna Tomaselli, however, as the Brazilian rookie was caught out warming her tyres on the formation lap. The #97 car tumbled down the order and started the race in 18th position.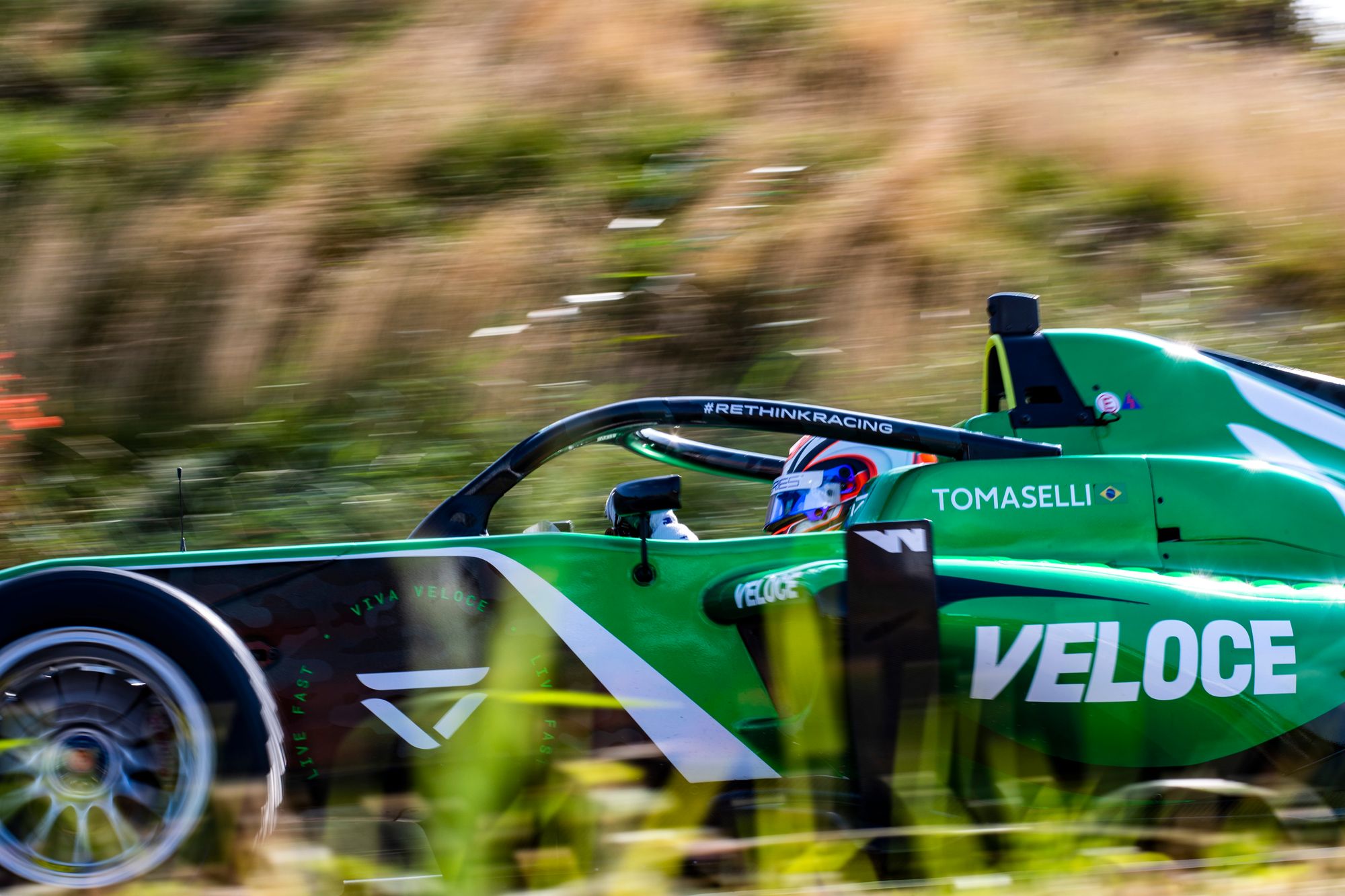 As the lights went out, Chadwick got off the line well and held position along with the rest of the top four, as the leading quartet completed the first tour without drama or incident.

With the race settling down and the all-female field establishing their respective rhythms, it was the 23-year-old that appeared to have the upper hand, setting the fastest lap and closing in on second-placed Alice Powell.

Once Chadwick caught her title rival, the pair set about hunting down and passing Spa race-winner Emma Kimiläinen. With Powell getting the job done at Turn 10, the reigning champion swiftly followed up with a move of her own on the inside of Turn 1.

Tomaselli, meanwhile, was struggling to make significant progress, owing to the circuit's tight and technical nature and the ever-competitive 18-car field of W Series racers. With 19 minutes left on the clock, a wayward Marta García dropped to the back of the pack, elevating the Veloce driver one place to 17th.

Back at the front, a high-speed poker match ensued as Chadwick and Powell took turns to show their hands, heightening their pace and setting the fastest times of the race on alternating laps.

Ultimately, Chadwick was unable to close the gap, crossing the line to take her fifth podium of the season with Tomaselli finishing in 17th position.

As it stands, the championship protagonists are equal on points at the top of the table with Powell edging Chadwick on countback (three victories to two) as W Series reaches the business end of the year.

A seven-week gap now awaits the paddock before the 2021 season reaches fever pitch, with a double-header at the Circuit of the Americas (22-23 October) and at Autódromo Hermanos Rodríguez (29-30 October) bringing the championship to its dramatic conclusion.

Jamie Chadwick, Driver, Veloce Racing commented:

"I'm a little disappointed. I would've liked to win today to put us in a better position but it's still good points for the championship in the long run. Alice [Powell] drove a great race and every time I tried to close in, she responded with an amazing lap so well done to her.

"I've really enjoyed coming to the Netherlands and the track is just so different to anything else we have raced on this year. It's been really fun. Now we have to focus on doing the best job possible in the remaining two rounds and see where that leaves us at the end of the year."

Bruna Tomaselli, Driver, Veloce Racing commented:

"I had a tough race out there today. Unfortunately, my mistake on the warm-up lap put me at the back of the grid at the start and I couldn't really make much progress from there because it's quite difficult to overtake on this track.

"Now we have a big gap until we go to the Americas so I will take this time to prepare as much as possible. Hopefully we can finish the year with two strong results."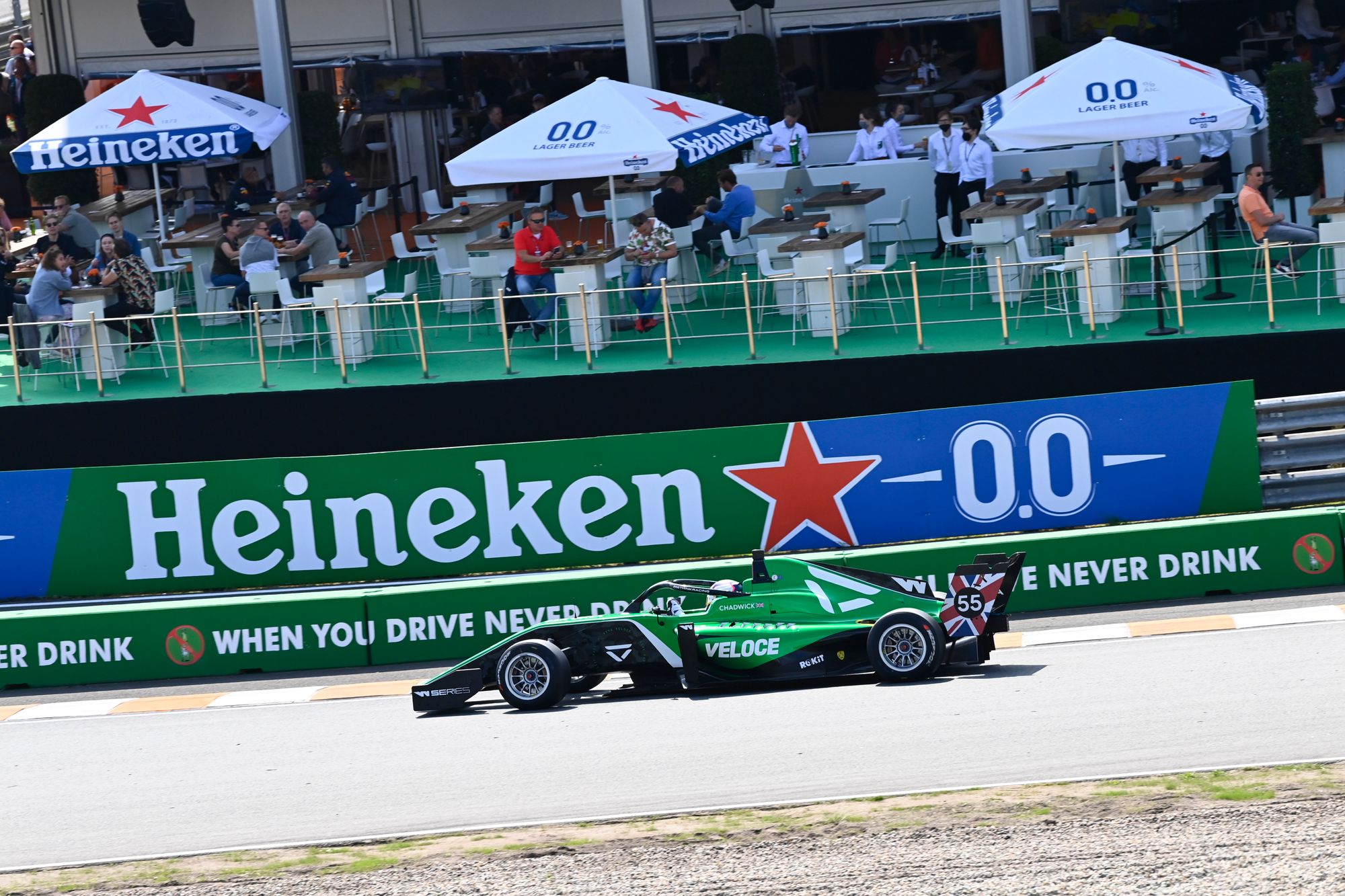 Mariella Bailey, Team Principal, Veloce Racing commented:

"It was a challenging day out there for many drivers – including our own – this circuit is very demanding, both physically and mentally. The circuit itself is excellent and I think we've all enjoyed coming to the Netherlands for this race.

"Jamie [Chadwick] drove brilliantly today and it was great to see a real battle between the top three today. Bruna [Tomaselli] had a tough day at the office but I know she'll put it behind her and come back stronger in October."