Daventry team up in lights with another GB3 victory at Cheshire venue.
Browning scores debut win, Faria and Grundtvig also among the silverware.
Fortec cement Teams Championship spot, Donington Park hosts season finale next on 16-17 October.
Fortec Motorsport celebrated another victory – plus a further podium finish – in the GB3 Championship at Oulton Park, Cheshire last weekend (11-12 September).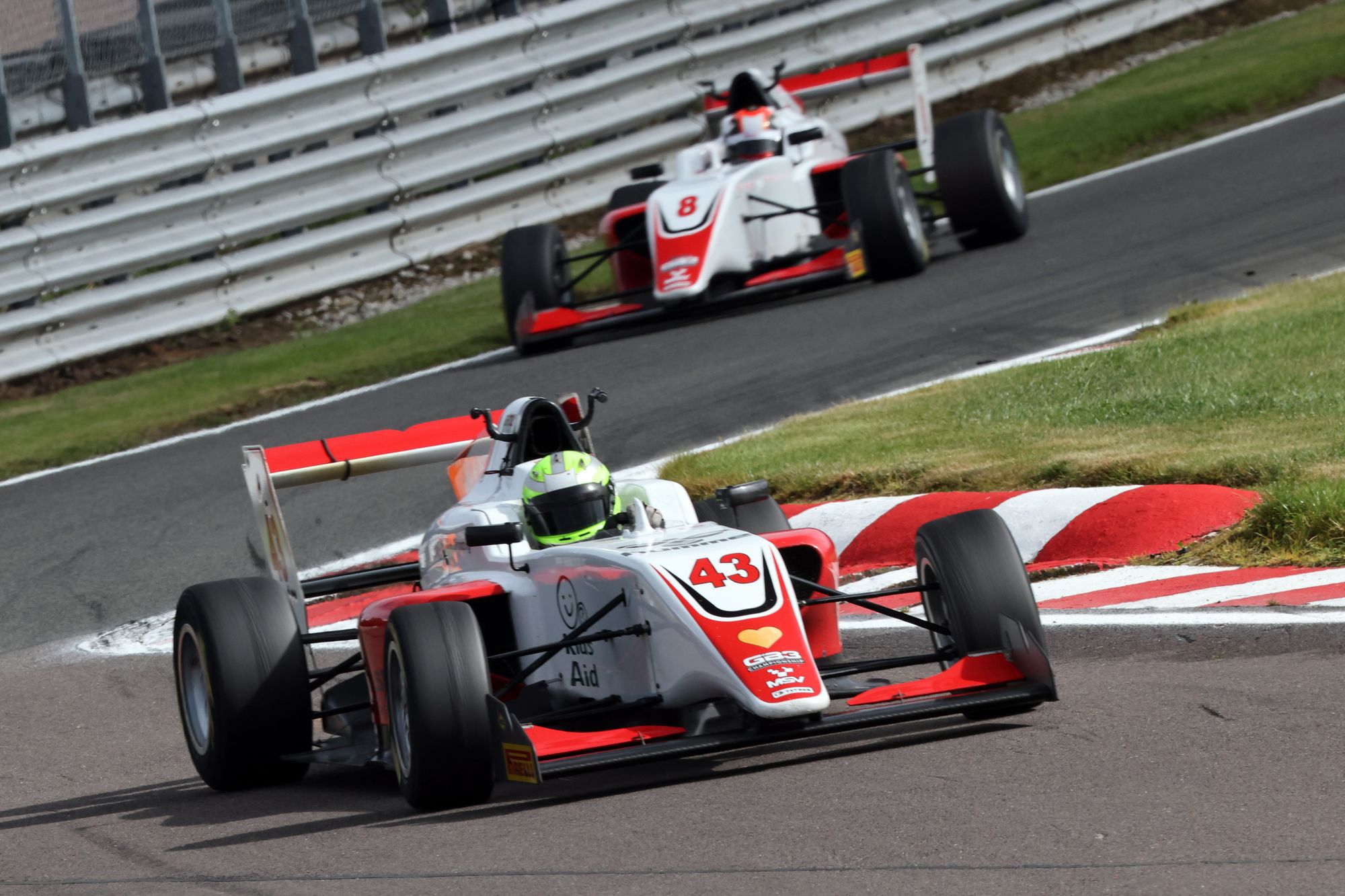 The Daventry-based team made the trip north to the 2.69-mile International circuit to link up once again with the British GT Championship support bill, and keen to build on the three victories and twelve podiums scored to-date this season.

And, with the return of reigning British Formula 4 champion Luke Browning to Richard Dutton's outfit alongside Brazilian rising star Roberto Faria and the ever-improving Mikkel Grundtvig, the stage was set for another front-running triple header in the UK's premier single seater series.

After a strong qualifying performance, including a front-row start on debut for Browning and a second-row slot for Faria, the team shone in race trim.

On a circuit famed for its difficulty to overtake on, Browning did well to keep pace with the race leader and took the chequered flag an impressive second on the road, only to fail a post-race technical check.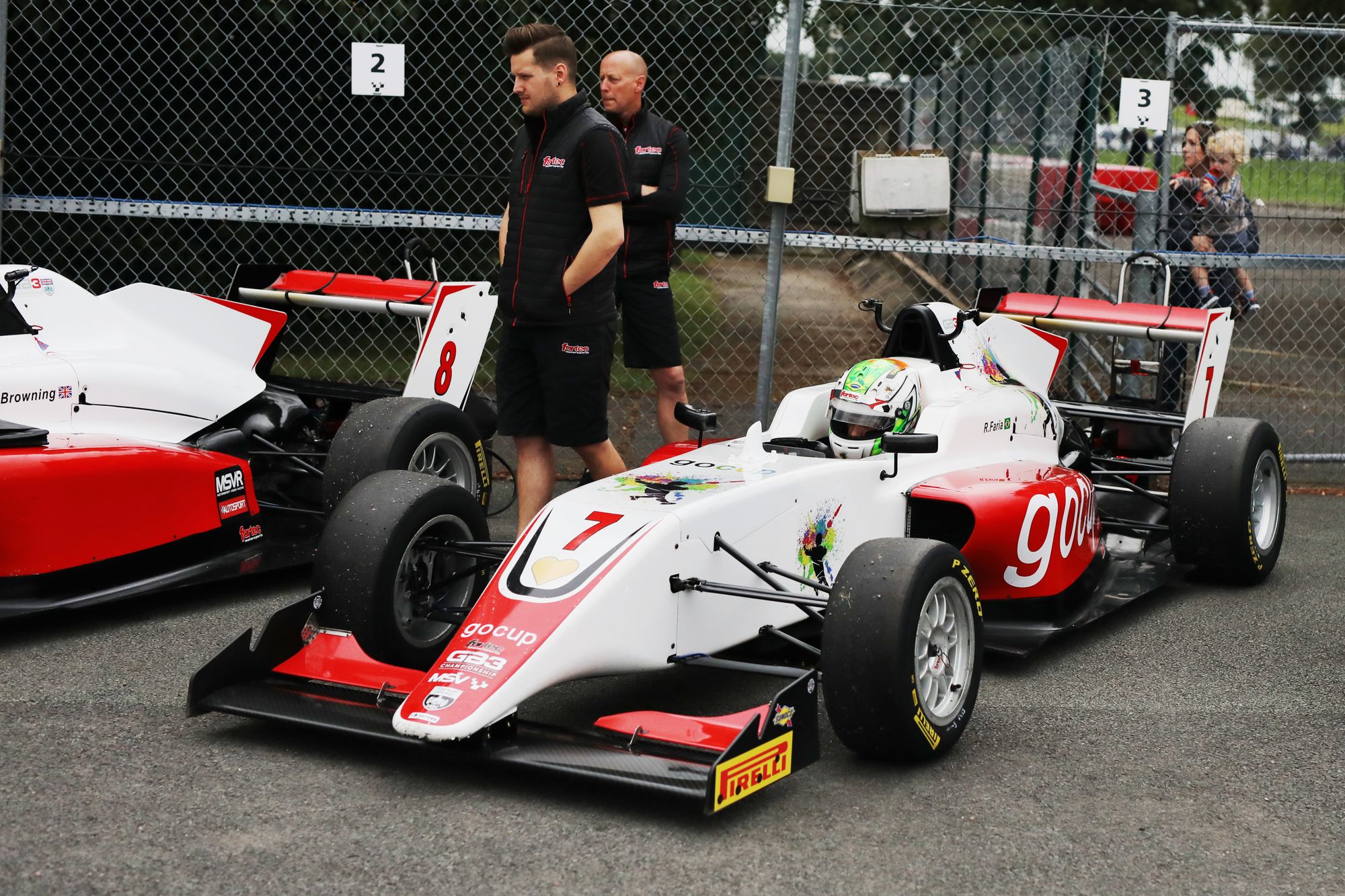 His exclusion did promote Faria to the final step of the podium, however, but Browning bounced back in fine fashion on Sunday morning.

A bold move to sweep around the outside of championship leader O'Sullivan at Old Hall promoted the local hero, based in nearby Kingsley, to top spot. Despite a late-race off for both Browning and Faria, then running second, the former was still awarded his maiden victory by virtue of countback after red flags curtailed the action early.

It would be Grundtvig's turn to enjoy the spotlight in the final contest, the Danish ace enjoying a strong run in treacherously wet conditions to take second, his third trip to the rostrum of the campaign.

The combined efforts of all three drivers also cemented Fortec's top-three positions in the Teams Cup, with one event left to run at Donington Park, Leicestershire on 16-17 October.

Oliver Dutton, Team Manager said:
"It was certainly a rollercoaster weekend, but to come away from Oulton Park with a debut victory for Luke and podium finishes for both Roberto and Mikkel is a very satisfying haul.

"More importantly, I think the performance each of our cars had in every session speaks volumes. In many respects, that's more important than the result itself, and bodes very well for the future.

"We've got one more event left to run at Donington Park, so we're now focused on bringing the curtain down on this season's championship in the best possible shape."

Roberto Faria (#7) said:
"There are a lot of highlights to be positive about leaving Oulton Park. I managed to get a ninth podium of the season, set the fastest race lap across the weekend, and scored a decent haul of points.

"Now we have one more round left to go at Donington Park, so my focus is on preparing as best I can for that. Thanks to the team for their hard work and support."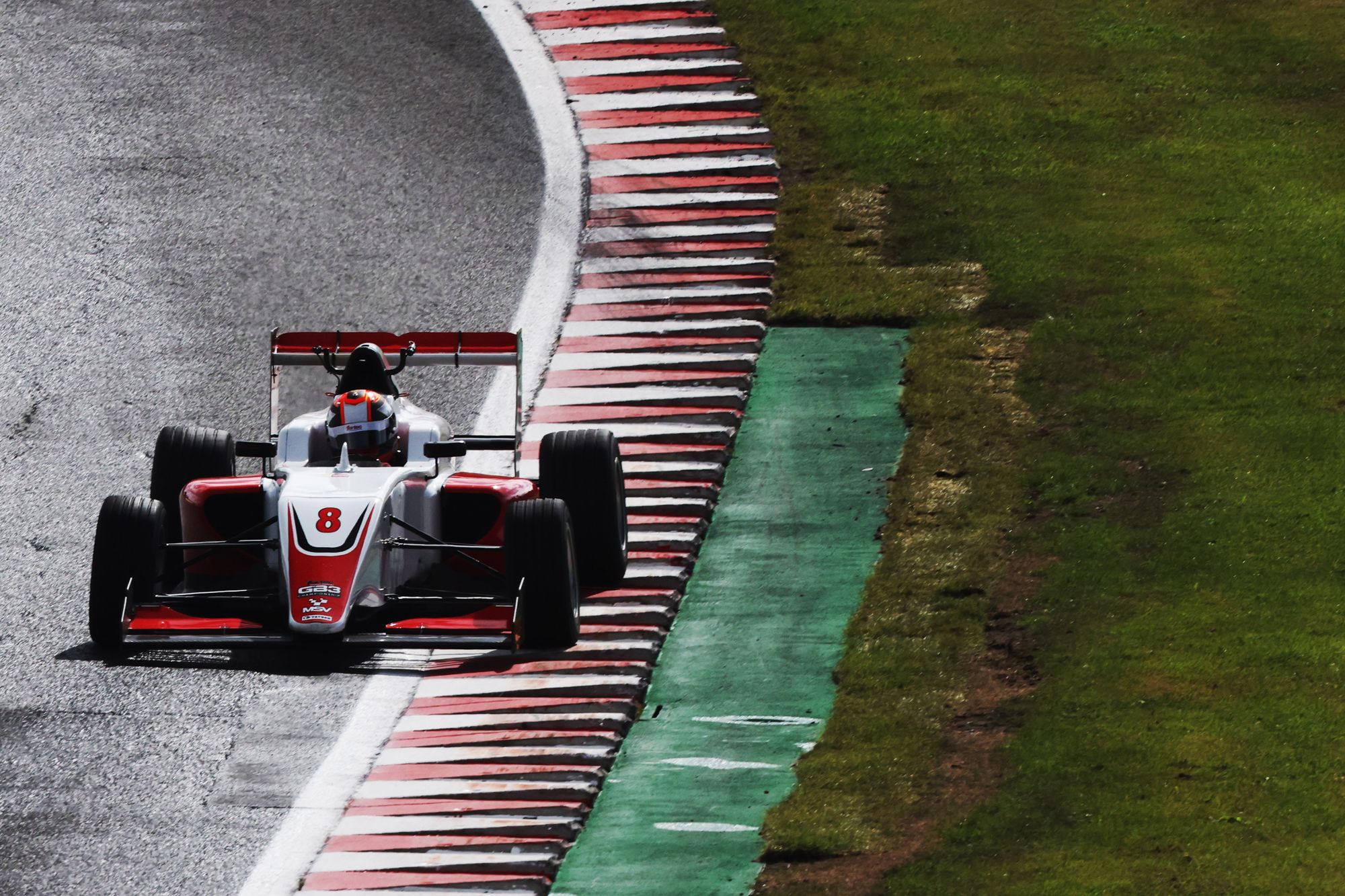 Luke Browning (#8) said:

"I think it's fair to say I came in and shook things up a little bit!

"I'm really pleased to have ticked off my first victory in the GB3 Championship, especially having never driven the car in the dry prior to the weekend.

"A massive thanks to Fortec Motorsport for the opportunity, it was great to be back with the team."

Mikkel Grundtvig (#43) said:

"It was fantastic to be back on the podium, and an amazing way to end the weekend at Oulton Park.

"I'm really happy to get a second-place finish, especially in such wet conditions. I'd like to say a huge thanks to the whole Fortec team, including my mechanics, engineers, and coaches for their hard work.

"Also, to my sponsors for their support, I'm very grateful. Now it's time to focus on the next round at Donington Park in a month!"