Just like many young drivers that make up the lower categories, Australian Hugh Barter has one thing at the end of the road: To get into a formula one racer.
After just completing his stints in both Spanish and French formula three, Barter now enters a more competitive field in the world of formula three, where most of the courses will now be where most of the formula one drivers race.
But Barter has one thing that is going for him; he is only 17 years of age, and since his upbringings beginning with Karts at a very young age of five, it was the only thing that he wanted to do, even being persuaded to make sure by his father that is was the right thing, considering his interest in tennis and even ballet.
"My father was trying to get me out (of racing) and although he did a little of karting himself, I was at the time playing tennis, the cello, and I was even doing ballet. He was wanting to make sure that I really wanted to do this (Karting). But at the end of the day, it was really motorsport that I really wanted to do."
Born in Nagoya, Japan with a Japanese mother and an Australian father, Barter began Karting and moved up to the highest division in the state of Victoria until 2020, when the Coronavirus pandemic came and cut his season short. But this delay did not seem to bother Barter.
"It was not a big deal", Barter later recalled. "But it would have been nice to finish the season."
Barter's first break came in 2019, when he participated in the Richard Mille Academy Shootout, which moved him to an F4 scholarship and Spanish F4 along with the French F4 series. Barter recalled that going to Europe was a little nerve racking, with heavy competition and the experience of having to compete in two series, with even some instances having to struggle with the language barrier.
"I was rather nervous about the situation," he said. "But the best I could do was second at the start, but that is auto racing. There was always a problem with the language barrier, but it was with the small things, like the radio system. In the Spanish series, it was easier with the language barrier, because most of the drivers came from international countries, so English was spoken. But in the French series, it was owned by the French federation, the FFSA, so most of the people there spoke in French, especially the mechanics, so it was more difficult."
For most of the time, drivers compete in one series and move on to another. But for Barter, his participation in two series, which were very different from each other, did not seem to bother him and to this day, has no regrets.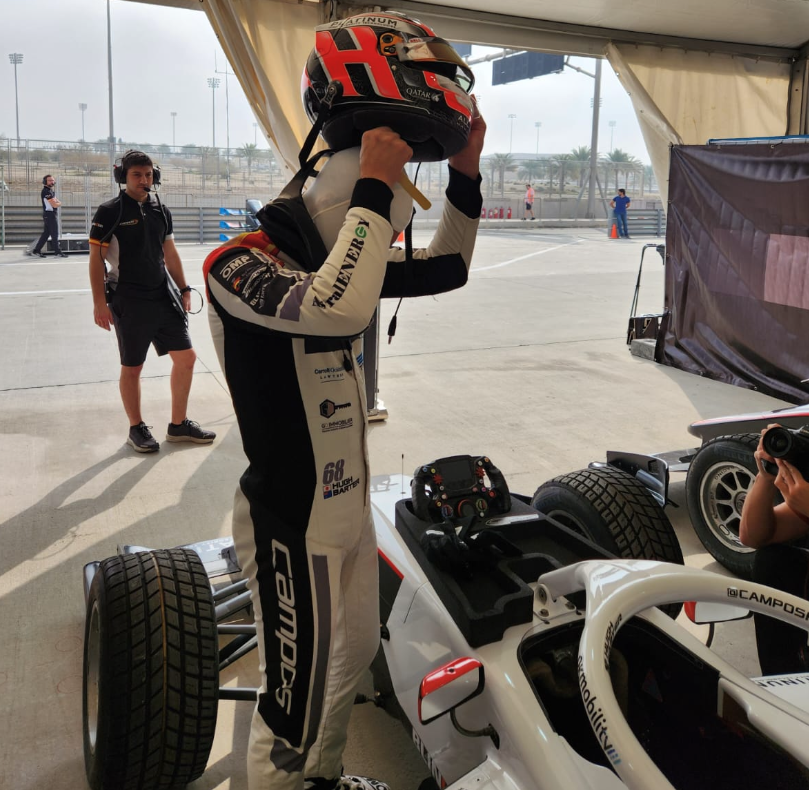 "It was a lot to do in one year, and I thought about it." Barter stated. "It was hard to switch between two different cars, two different series, two different engines and two different championships. I think in that aspect that it was good because it gave me more experience. I had different experiences in one year and I am happy about it."
Like most drivers, sponsorship is important, and for Barter, his sponsor was in the interest of Alexander Rogan, Chief Executive of Platinum High Integrity Technologies in London, England, who himself is a huge race fan.
"The sponsor is a huge fan himself," said Barter. "And he used to drive a little himself when he was younger. He did not have enough money to make the ranks. He (Alexander) was really understanding and we get along well."
In conclusion, like anyone else, Barter wants to race in formula one. However, if it does not happen, he still would be satisfied with racing in another series.
"The most thing is formula one, "he continued. "But it might be an option. To be honest, my passion is motorsport, so I would be happy whatever comes my way."
And with the youth on his side, this could very well be happening.
By Mark Gero