Former F1 driver Johnny Herbert has slammed Helmut Marko's "cheap shot" suggestion that Lewis Hamilton wishes he had retired last year.
Even though there are still 19 races left in the 2022 Formula 1 calendar, Mercedes' dominant string of eight consecutive constructor's championships looks set to be ended by Ferrari or Red Bull if the team can not get a handle on their severe 'porpoising' and tyre temperature issues.
Seven-time champion Hamilton himself admitted at the Emilia Romagna Grand Prix, for the first time this season, that he is no longer in the fight for the driver's championship after finishing P13 in Imola. He has been comprehensively outscored by new teammate George Russell - the only driver to have finished in the top five in every race so far this season.
After Sunday's Grand Prix at Imola, Hamilton received an apology over the team radio from Mercedes' CEO and Team Principal Toto Wolff after being lapped by Verstappen's Red Bull on his way to victory, and dominantly beaten by Russell.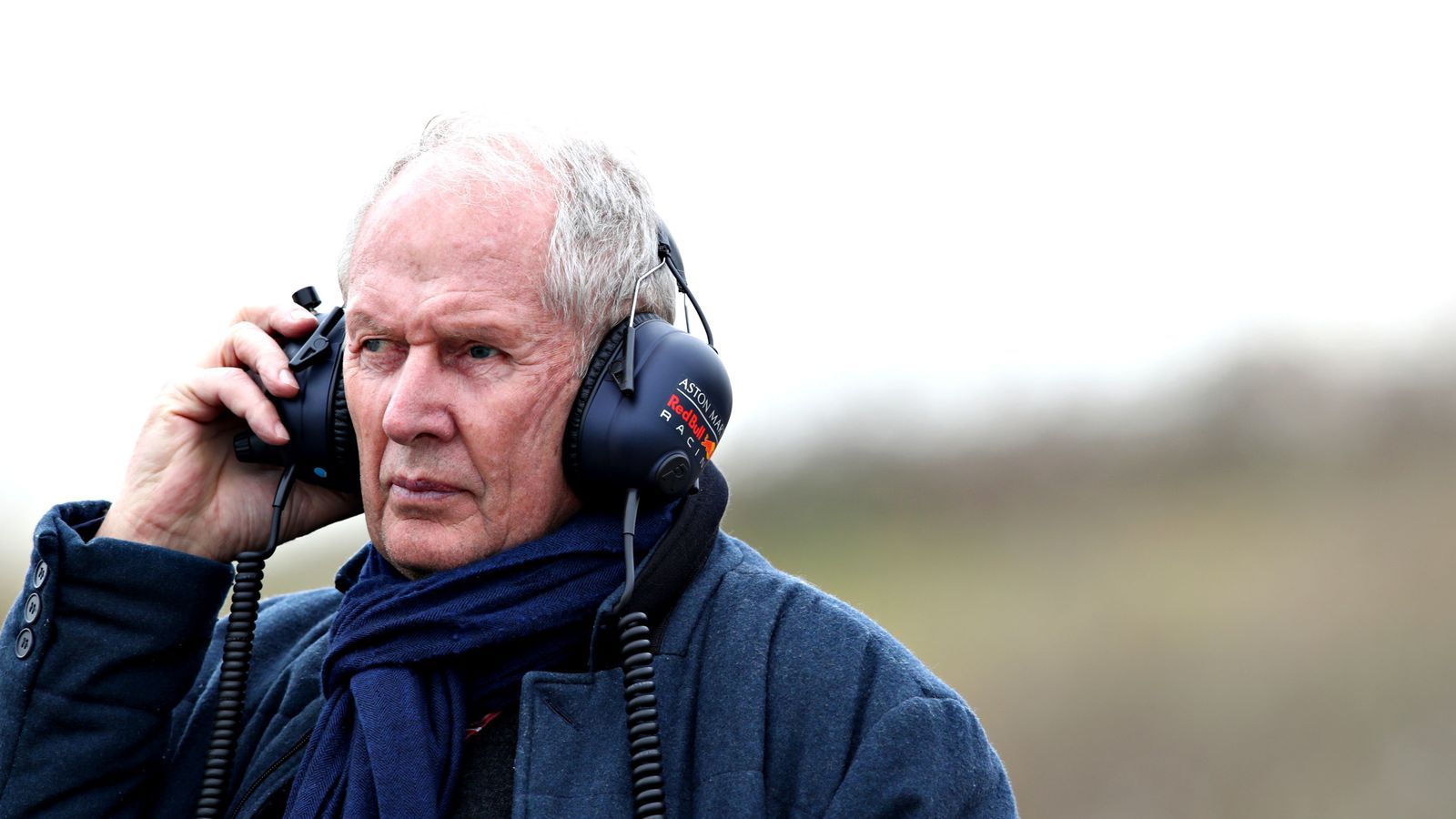 Last year Hamilton missed out on retaining the driver's title in hugely controversial circumstances against Red Bull's Max Verstappen, after then-Race Director Michael Masi chose to set up a one lap shootout between the pair on the final lap of the Abu Dhabi Grand Prix.
"He was lapped by us so maybe he should have stopped [racing] last year, he is thinking maybe," was the comment from Red Bull's 78-year-old senior advisor Helmut Marko, who has somewhat gained a reputation for making outspoken comments in recent years.
Sky Sports F1 Pundit and former F1 driver Herbert says that the comment was "typical" for the team and for Marko, as he hits out at Red Bull's view of Hamilton as a "threat".
"What a cheap shot," Herbert told Sky Sports News. "Typical Helmut Marko and Red Bull to be honest.
"After everything that happened last year, what a battle there was between Max and Lewis and of course Red Bull and Mercedes. It went down to the wire, the race at the end of the year as we know sort of was completely and utterly wrong, but it was the man who dominated that last part of the year - that was Lewis Hamilton.
"So it just shows that [Hamilton] was on fire at the end of last year. Would they [Red Bull] want him in their car? Yes they would, but they know he's a big threat for them once Mercedes get everything together and they start battling for those race wins again."
Herbert finished off his successful Formula 1 career at the Milton Keynes-based team but in both of its previous guises, Stewart and Jaguar. He started 165 Grands Prix and won three of them, and since ending his racing career he has gone on to present and commentate on Formula 1.
"I think what he's always been very good at doing is being a leader," Herbert notes on Mercedes' Hamilton. "I think that really kicked off when he first joined McLaren with Fernando Alonso, and how he was able to develop himself within the team.
"That's exactly what he's been able to do at Mercedes… Motivation within the team, it's massively important for a driver to get the best out of the personnel, especially in this situation.
"That's where he'll be inspiring within the team as he's still very, very driven to get the best out of himself and the team."