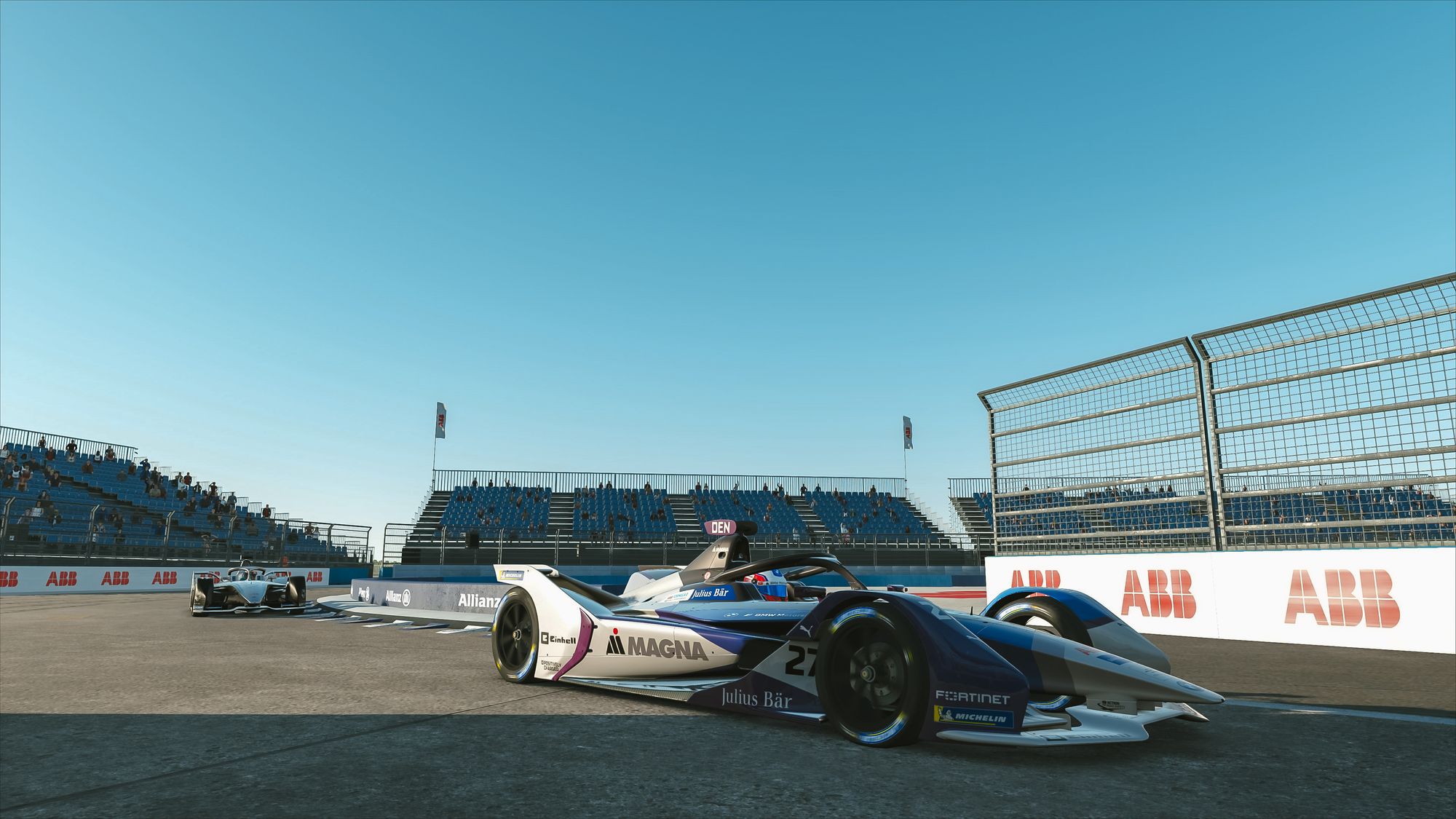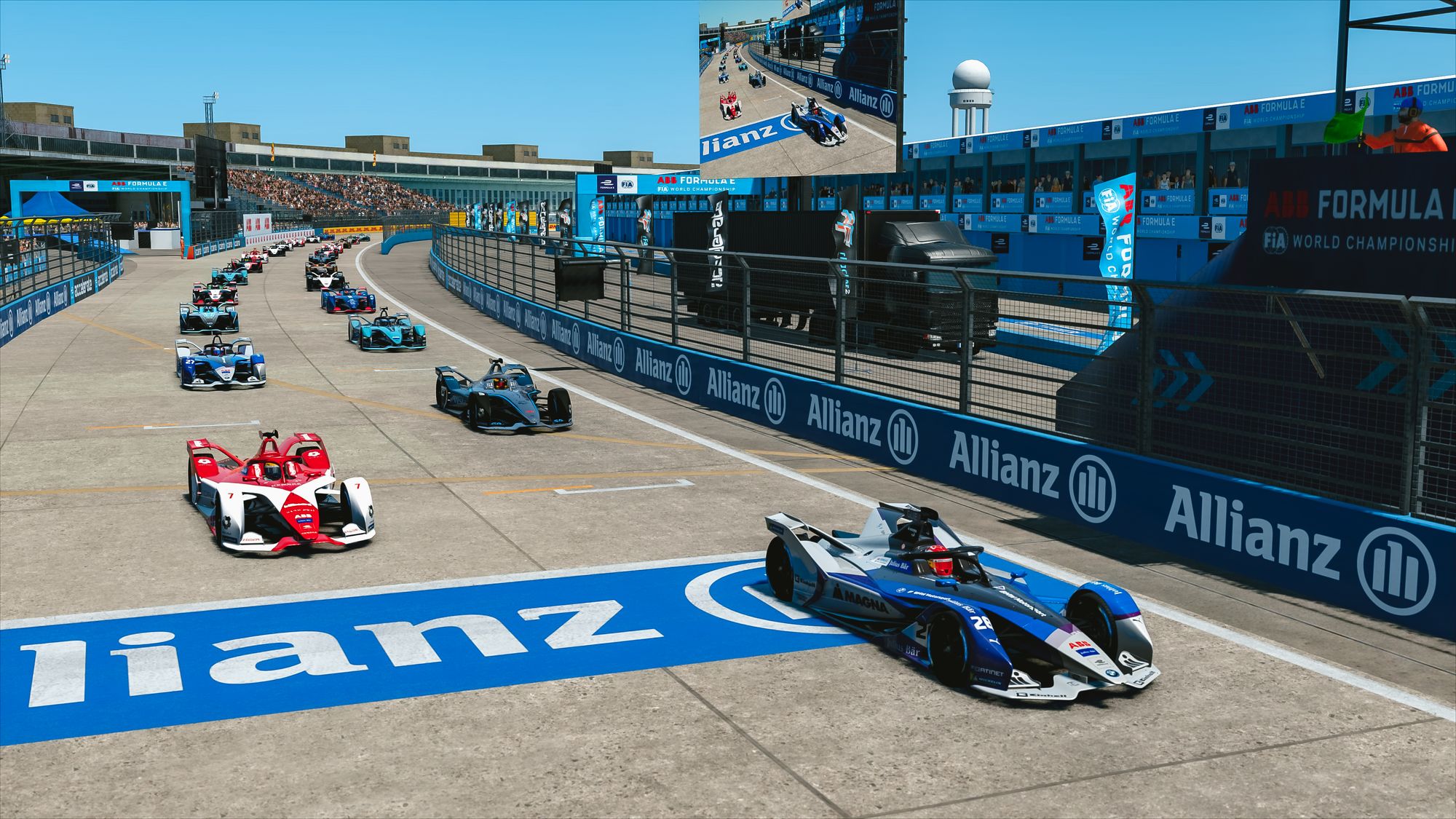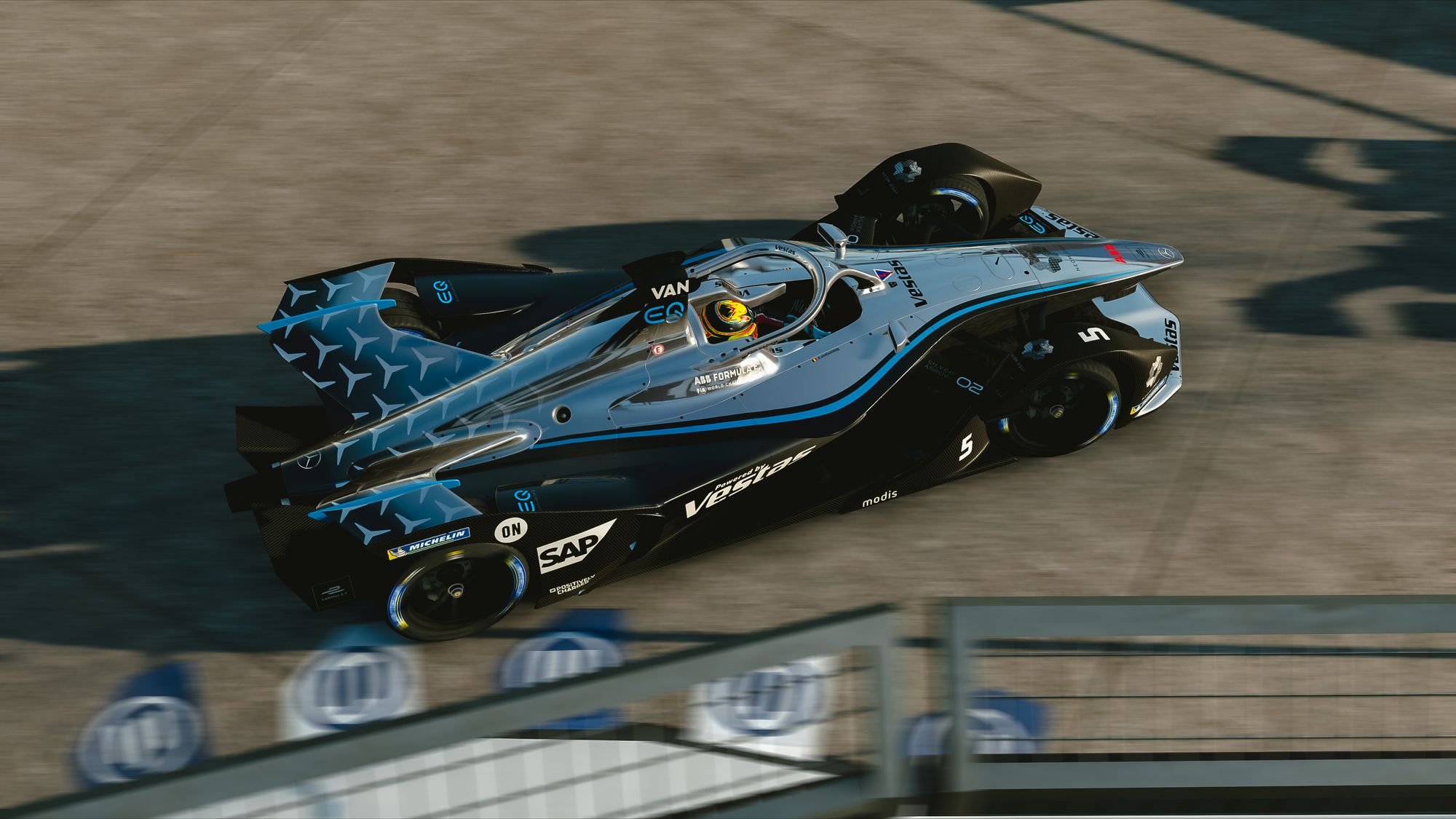 RACE RE-CAP
- Kevin Siggy (BMW i Andretti Motorsport) wins at Berlin's Tempelhof Airport, location of his competition-clinching victory in the ABB Formula E Race at Home Challenge, from Frederik Rasmussen (DRAGON / PENSKE AUTOSPORT) in second.
- Battle for final podium spot ends in tears for Bono Huis and Graham Carroll as both miscalculate their energy use and drop down to the back of the pack on the final lap, leaving Petar Brljak (BMW i Andretti Motorsport) to take his first podium of the competition.
- Current points leader Erhan Jajovski (ROKiT Venturi Racing) crosses the finish line in fourth, after recovering from a disappointing qualifying result in tenth.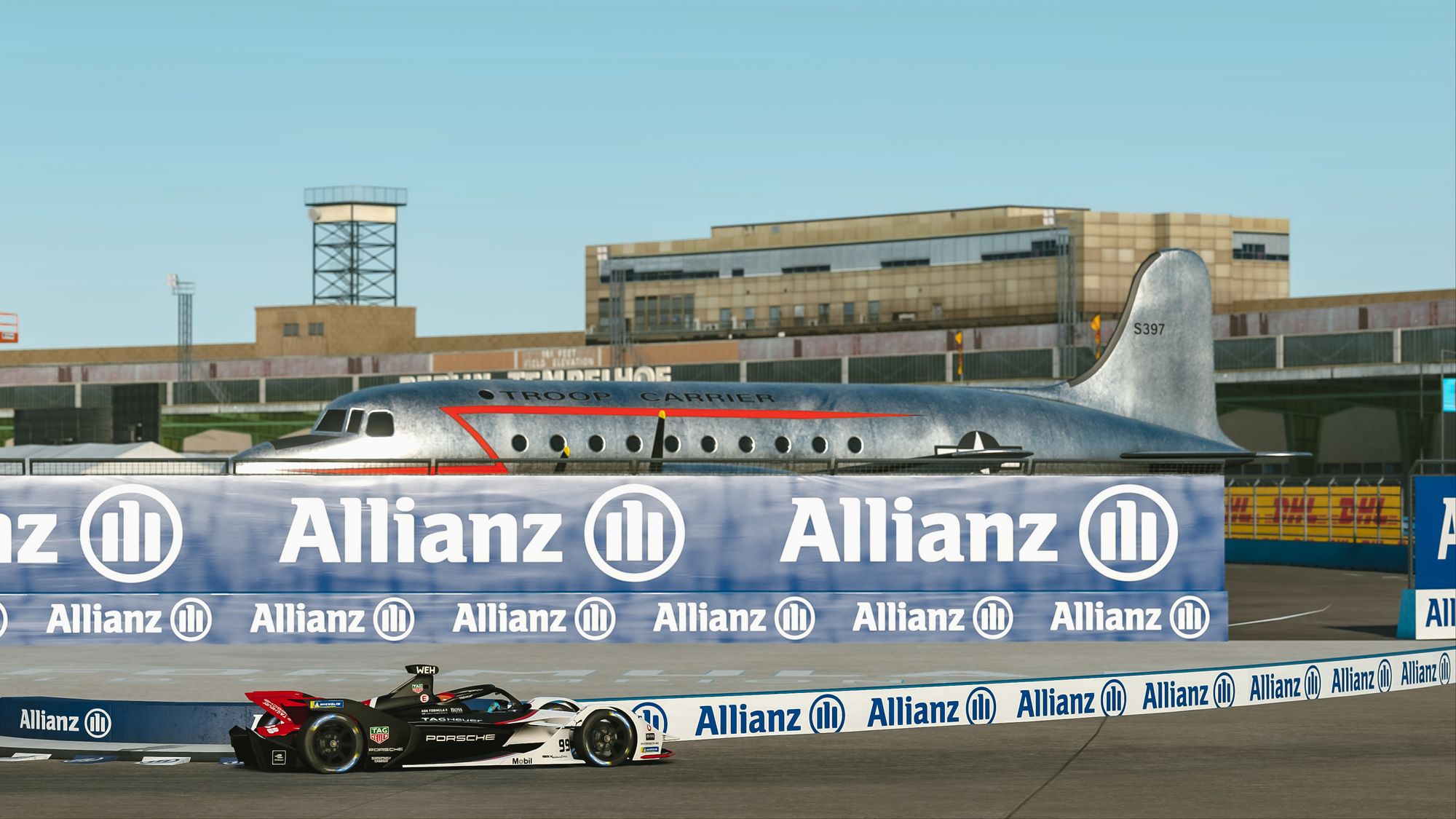 Fast facts- Third time's a charm; Kevin Siggy took advantage of Erhan Jajovski's surprising fall from pace, taking pole position and those crucial extra three points.  - First turn melee; Although the race leaders managed to hold position during the first lap, chaos further behind saw Lorenz Hoerzing (ROKiT Venturi Racing), Timea Bencsik (Envision Virgin Racing) and Marius Golombeck (TAG Heuer Porsche) - among others - trip over each other as the field concertinaed into the first corner. - From one extreme to another; Rather than leaving Attack Mode for the closing laps of the race as seen previously in Formula E: Accelerate, Siggy took both his Attack Modes during the first half of the race, allowing him to manage the gap to his rivals.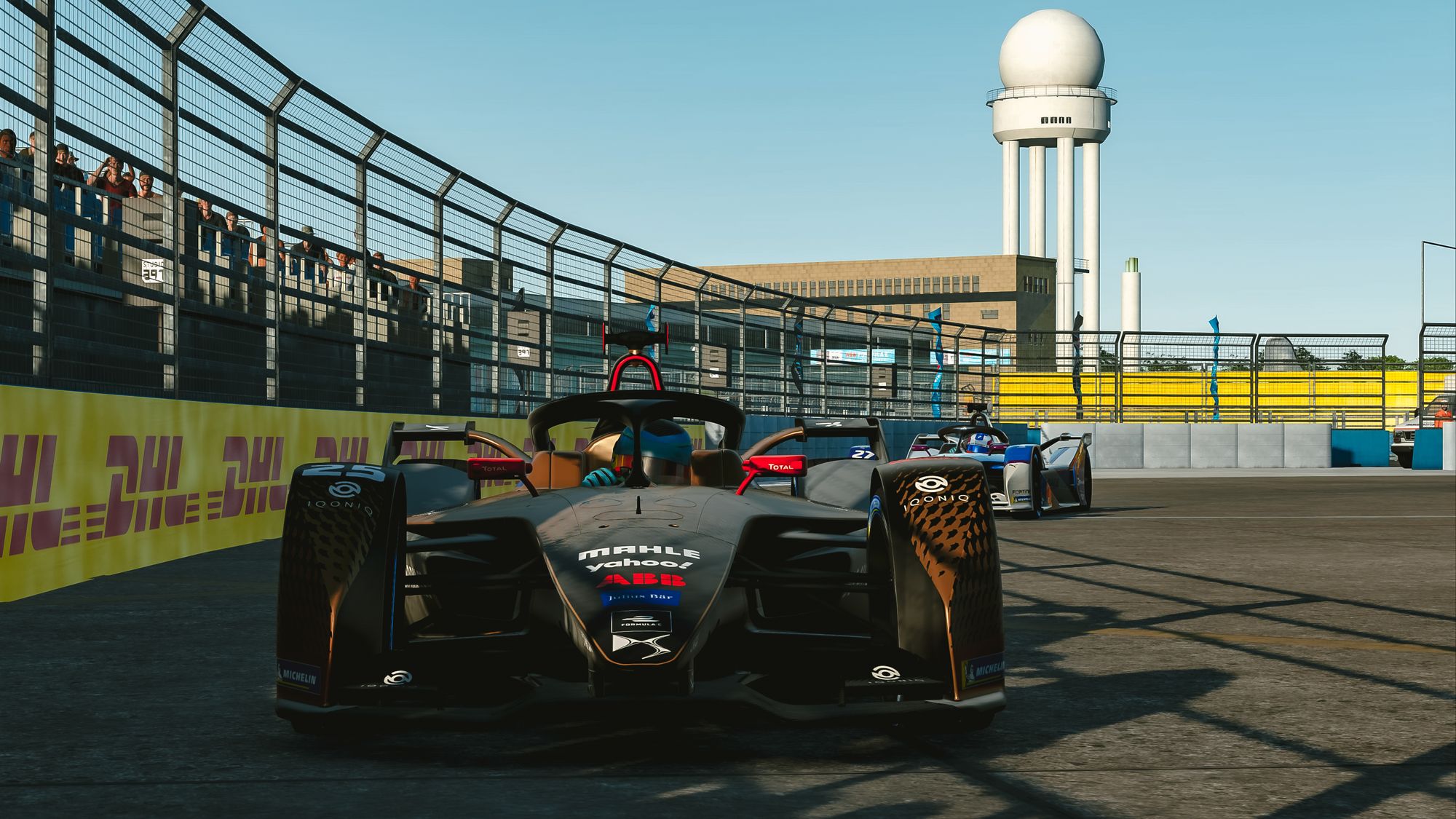 Formula E: Accelerate

- Esports competition showcases 24 rising stars competing over six events and being mentored by Formula E teams and drivers.

- Formula E racing translated into the virtual world as digital racers learn to master energy management and Attack Mode deployment for the first time.
| | |
| --- | --- |
| | BMW I ANDRETTI MOTORSPORT |
"I've been waiting for this win for the first two rounds and finally managed to make it happen - it's an amazing feeling! I was calm throughout the race and it helped me a lot. I was a bit nervous in the first couple of laps but when I saw Huis was two seconds behind me, I went for it and made sure I'd only lose one position on this track using the Attack Mode. It was also crucial to overtake Rasmussen in T1 which I did and at that point I only had to control the energy."
| | |
| --- | --- |
| | DRAGON / PENSKE AUTOSPORT |
"In this race P2 was all I could do. I tried to overtake but having to save energy made everything more difficult. I didn't use Attack Mode wisely and wasted time in the activation zone. Plenty of learnings to take onto the next round."
| | |
| --- | --- |
| | BMW I ANDRETTI MOTORSPORT |
"The start of the race was a bit messy and I didn't optimise the first Attack Mode so well, hoping everyone behind me would battle and waste more energy. Last week BMW i Andretti Motorsport's Team Principal, Roger Griffiths, said we would get a double podium and we did it!"
FINAL CLASSIFICATION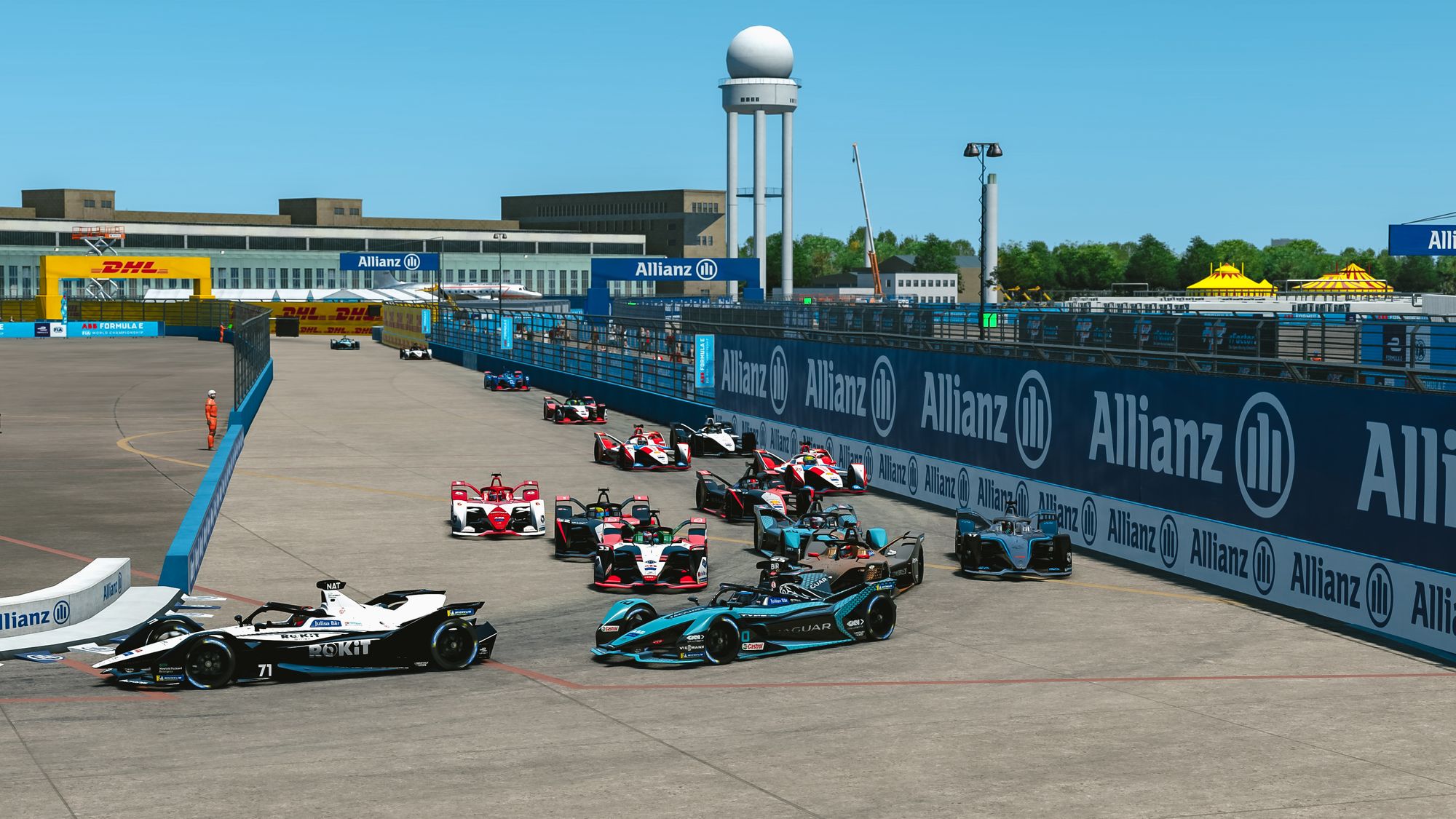 DRIVER STANDINGS
| | | |
| --- | --- | --- |
| Erhan Jajovski | | |
| | BMW i Andretti Motorsport | |
| | DRAGON / PENSKE AUTOSPORT | |
| | Audi Sport ABT Schaeffler | |
| | BMW i Andretti Motorsport | |
| | | |
| | | |
| | | |
| | | |
| | | |
| | | |
| | | |
| | | |
| | | |
| | | |
| | | |
| | | |
| | | |
| | | |
| | Audi Sport ABT Schaeffler | |
| | | |
| | | |
| | Audi Sport ABT Schaeffler | |
| | DRAGON / PENSKE AUTOSPORT | |
| | | |
TEAM STANDINGS
BMW

i Andretti Motorsport

DRAGON / PENSKE AUTOSPORT

Audi Sport ABT Schaeffler

4