SINGAPORE—Just when it seemed that Lewis Hamilton was going to take his first front row position for this year, Ferrari's Charles Leclerc posted a final flying lap of 1:49:412 to take pole for Sunday's Singapore Grand Prix at Marina Bay.
Red Bull's Sergio Perez finished in second with Hamilton ending up in third with his Mercedes.
"An amazing crowd and it's great to see so many people attending the event, it's been a very tricky qualifying, Q1, Q2 with the inters then in Q3 we didn't really know what to do we went for the softs at the very last minute, and it paid off." Stated Leclerc. "I thought we wouldn't get pole but it paid off and I'm really happy.
I'm very happy with today considering the Friday that we had, we had very limited laps, but we recovered well, we don't have much data for the race run but if we do the perfect execution, I'm sure we can win.
It was really really special, every qualifying in street tracks are super on the limit, the more when it's damp like that and certain part of the track are wet when you lose the rear but overall, I managed to do a clean lap and it worked well."
The street circuit was tricky all evening as earlier rain showers made some corners dry and others wet. Max Verstappen was one driver who could not master the situation, and considering the Dutchman was up near the top of the qualifying, the last minutes of the final session had many drivers change from intermediates to slick tires. But Verstappen could not adapt to the change, where Hamilton and finally Leclerc were able to capitalize on the change of tires to their advantage.
Verstappen ended up eighth, but his teammate, Sergio Perez, made a last-minute effort to put his Red Bull into second and alongside the front row with Leclerc, who with only a few minutes to go, grabbed an opportunity for a dry track and less traffic to score another pole position, with 0.054 seconds between the three drivers.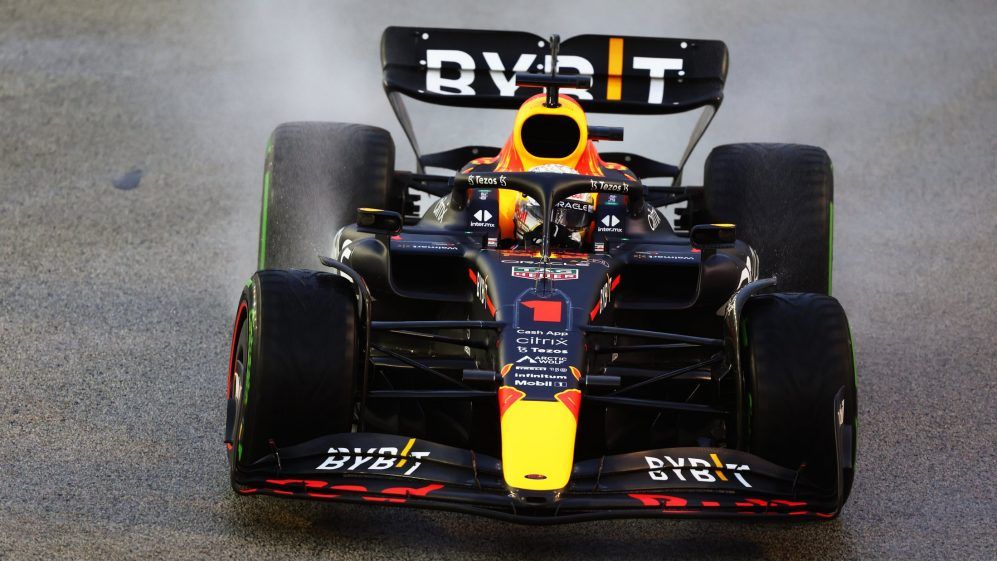 Some surprises occurred in the first qualifying session, as Valtteri Bottas in his Alfa Romeo, Estaban Ocon in the Alpine, McLaren's Daniel Ricciardo, and the Williams pair of Alex Albon and Nicholas Latifi were out, while in the second session, Sebastian Vettel and Lance Stroll of Aston Martin, Mick Schumacher in the Haas, Zhou Guangu in the Alfa Romeo, and the stunner of the whole night, Mercedes George Russell, were eliminated from qualifying.
Carlos Sainz took fourth in the second Ferrari, with an impressive Fernando Alonso in fifth with his Alpine. Lando Norris finished sixth in the McLaren, while Pierre Gasly at the last moment, took seventh in his Alpha Tauri. Kevin Magnussen in the Haas and Yuki Tsunoda in the second Alpha Tauri completed the top ten.
By Mark Gero