ZANDVOORT, The Netherlands—Max Verstappen made a remark just less than a week ago following his win in Belgium, believing that Ferrari would be strong in his home race.
The Dutchman's prediction was true to his word in Friday practice, as Charles Leclerc led the best time of the day, with a 1:12:345, ahead of his teammate, Carlos Sainz Jr. A surprising third was the Mercedes of Lewis Hamilton. As for Verstappen, it was a disappointing day for the Red Bull and defending world champion, finishing eighth overall, following only running seven laps in the morning, due to an issue with his gearbox. The afternoon event was delayed for 15 minutes, due to a red flag period in Formula Two qualifying.
It was not only just a personal issue for Verstappen, but it was a team one, as Sergio Perez could not put his Red Bull any higher than 12th, proving that the squad needs to look at their problems before Saturday qualifying.
While Red Bull were struggling, not only Hamilton was improving, but his teammate, George Russell was as well. The Briton took the morning session and finished fifth overall right behind Hamilton. Lance Stroll extended his good luck being in the top ten, as the Canadian and Aston Martin driver took sixth. Alpine, despite their loss in a case to keep Oscar Piastri from going to McLaren earlier in the day, had Fernando Alonso and Esteban Ocon place seventh and ninth, respectively. Another driver who does not have a contract for next season, Daniel Ricciardo, finished 10th in the McLaren.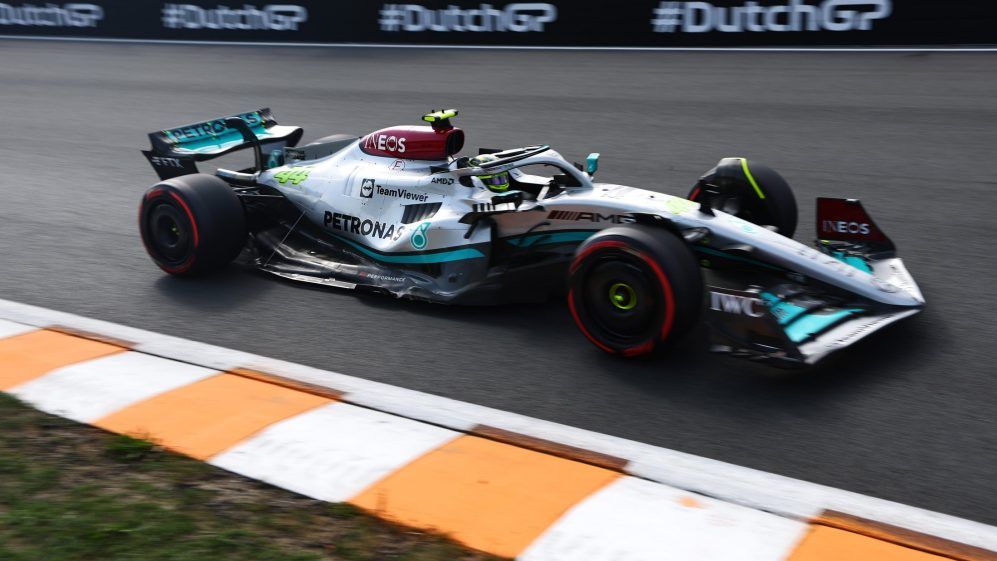 The weather could produce a few drops of rain on Saturday, but it seems very likely that a cloudy, but dry Sunday will make the drivers have few problems. Very few incidents occurred in both practices, as Yuki Tsunoda spun his Alpha Tauri at turn 10, causing a late red flag in the final minutes of the afternoon session. The delay meant that some drivers could not practice their longer runs. Perez nearly struck the wall on some occasions in the morning, while Ricciardo visited the gravel trap once but later became free of trouble as the day went on.
By Mark Gero