Kiwi racer bounces back after below par qualifying performance
• Rodin Carlin-run racer drops to second in the hard-fought title race
• Mid-season break gives talented teenager chance to reboot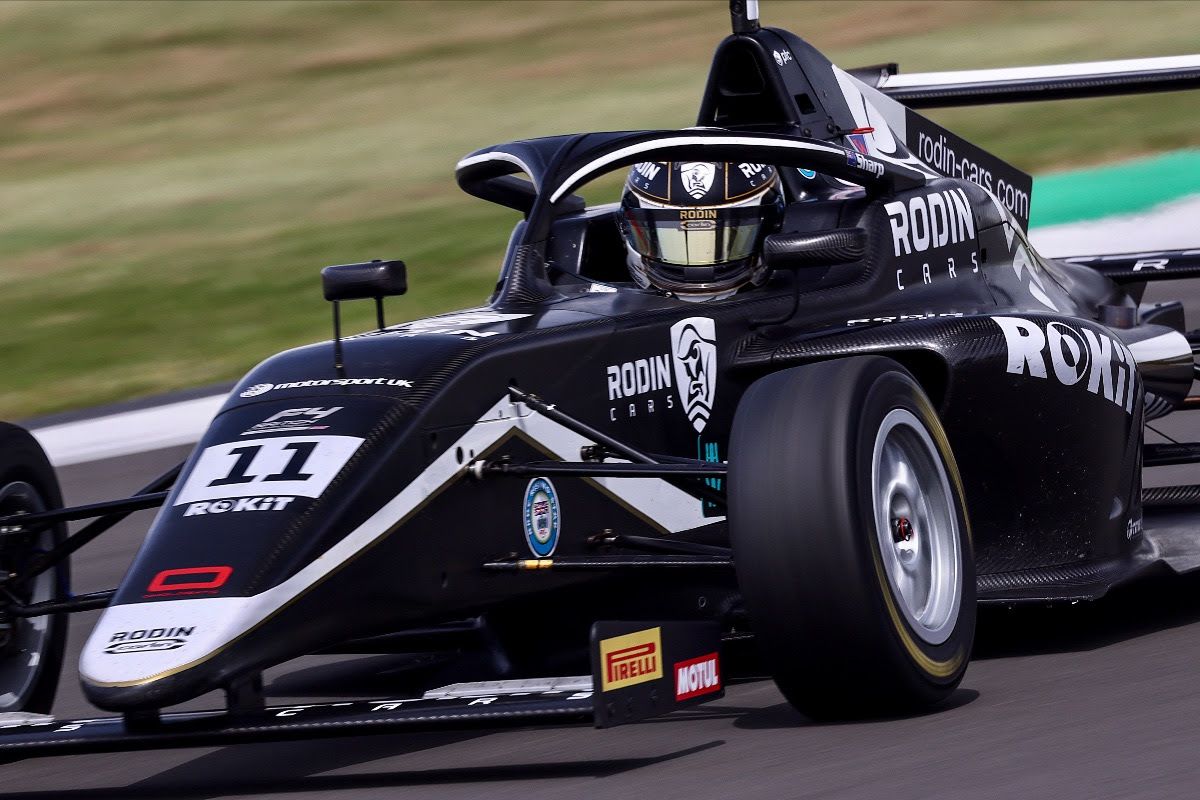 Louis Sharp has vowed to fightback after losing the points lead in the race to win the coveted 2023 ROKiT F4 British Championship Certified by FIA.
The talented 16-year-old New Zealander had held the series lead since taking back-to-back victories in the opening two rounds at Donington Park in April. However, as the fiercely-fought title race now enters a mid-season summer break (before battle is rejoined at Croft at the end of July), Sharp now finds himself playing catch-up in second position after a somewhat frustrating weekend competing on the famous Silverstone Grand Prix circuit.
"We need to come out attacking once the break is over," pledged Louis. "I'm going use the next few weeks to work really hard, so we are fully recharged and primed to go immediately we get to Croft. Having some points to make up, will be a different dynamic – and it's important that I'm ready to fight back after a couple of tricky weekends. I'm certainly up for the challenge."
Unlike some of the rival teams, Sharp's Rodin Carlin squad had not tested at Silverstone since the official F4 pre-season sessions at the circuit back in early March when Louis topped the timesheets.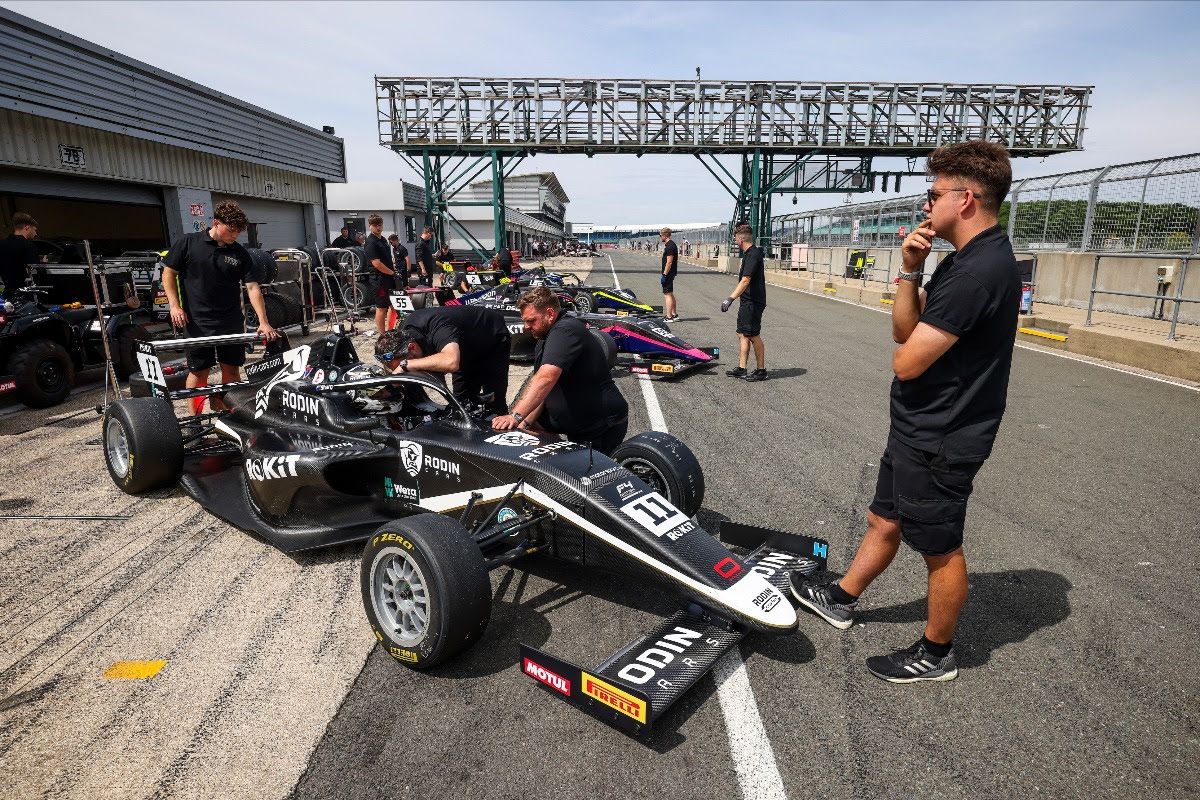 As a result the series leader started the weekend playing catch-up and progress was further thwarted by a couple of minor technical issues in both of Friday's two Free Practice sessions. Having not made up the lost ground on the opening day, Louis entered Saturday's morning short 20-minute qualifying session on the back foot and consequently, although just three tenths of a second off the pole time, would only line-up mid-grid for all three of the weekend's races.
Starting in a lowly ninth for Saturday afternoon's opener, Louis knew he had to make a good start and was quickly on the move making up several places on the opening lap before his impressive progress was compromised. Two cars in front clashed when dicing for fifth forcing the Kiwi teenager to take evasive action –  momentum lost, he dropped to the back of a high speed train in 12th position.
With so many evenly matched cars, overtaking was almost impossible and, despite several valiant efforts to squeeze past the cars in front, Louis could not claw himself back into the top ten points scoring positions. With his closest championship rival William Macintyre finishing second and picking up 18 points, Sharp lost the championship lead that he had held ever since the opening round.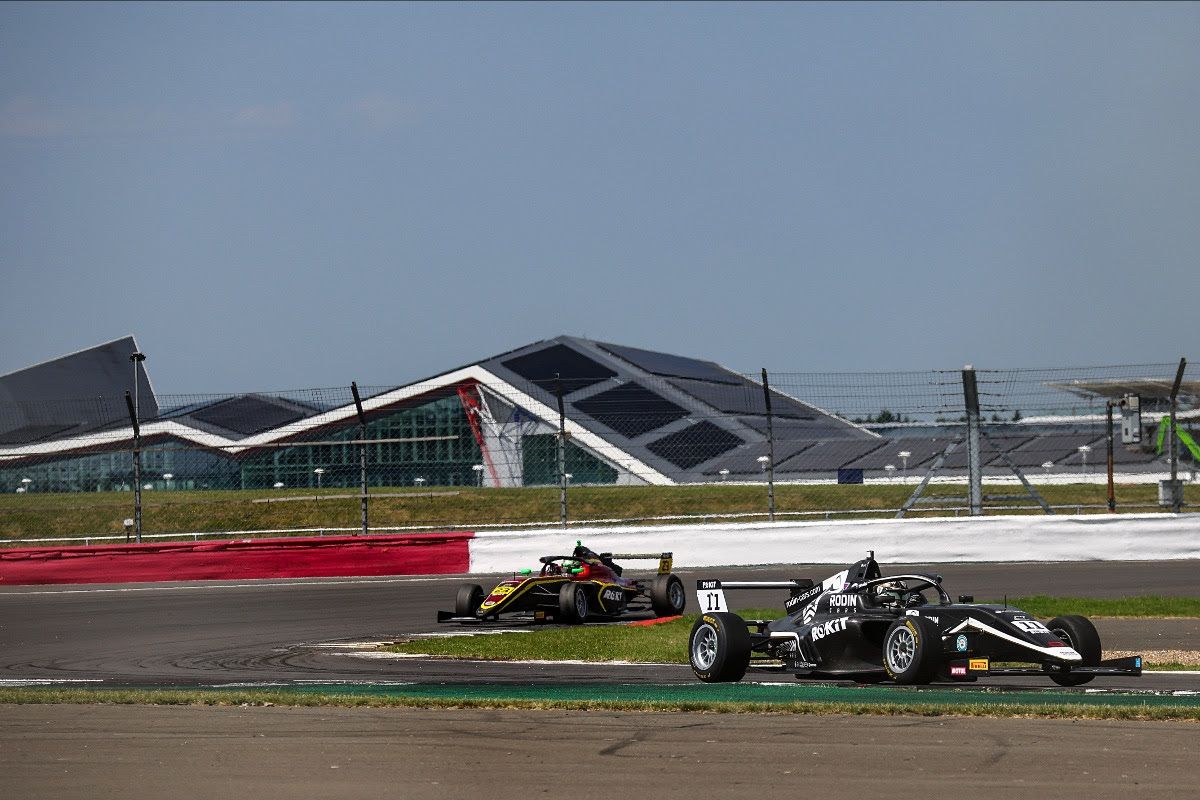 For Sunday morning's reverse grid race Louis would start tenth. Once again he wasted no time maximising his race craft to make up several places in the early exchanges.
With some of the slower runners falling back and others suffering tyre and technical issues, the hard-charging Sharp was further prompted to third at the chequered flag, little more than a second behind the winner. Better still, he was then promoted to second spot when the runner-up on the road was penalised for causing a first lap incident. It was Louis' sixth podium finish of the season.
Starting from 12th the weekend's final race would be even more challenging. Again Louis was quickly on the move climbing to eighth before dropping to ninth on the penultimate lap after a brave overtaking attempt for seventh resulted in a place lost rather than gained.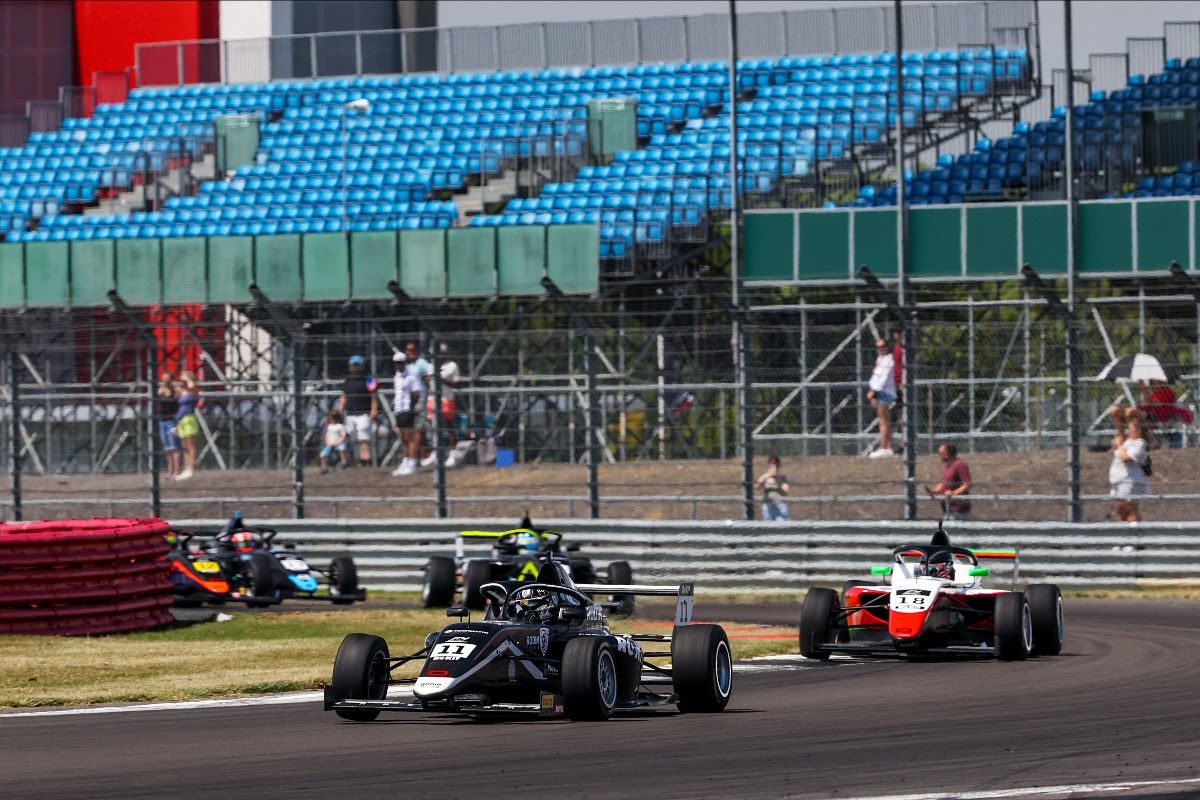 "It has been a tough weekend after our qualifying performance but nice, at least, to get one podium," said Sharp. "Considering where I qualified I feel we made the most of every opportunity we could in the races." The podium was particularly welcome as Rodin founder and Rodin Carlin majority shareholder David Dicker was in the UK at Silverstone to see his driver and team in action for the first time this year.
With Macintyre posting another strong second place in race three, Louis now finds himself 28 points adrift of the new championship leader whose Hitech Pulse-Eight outfit posted an impressive 1-2-3-4 clean sweep in the Silverstone's finale – thus underlining the team's current run of form that has propelled Macintyre to the top.
"Hitech do seem to be very quick at the moment but I'm sure there are things that we can do at Rodin Carlin to regain the initiative," said Sharp. "Our race pace has always been pretty good and I've always been able to go forwards once the lights go out but qualifying is definitely something we need to work on. We certainly will be focussing on that big time over the break."
The F4 title race continues in five weeks time at Croft over the 29-30 July weekend.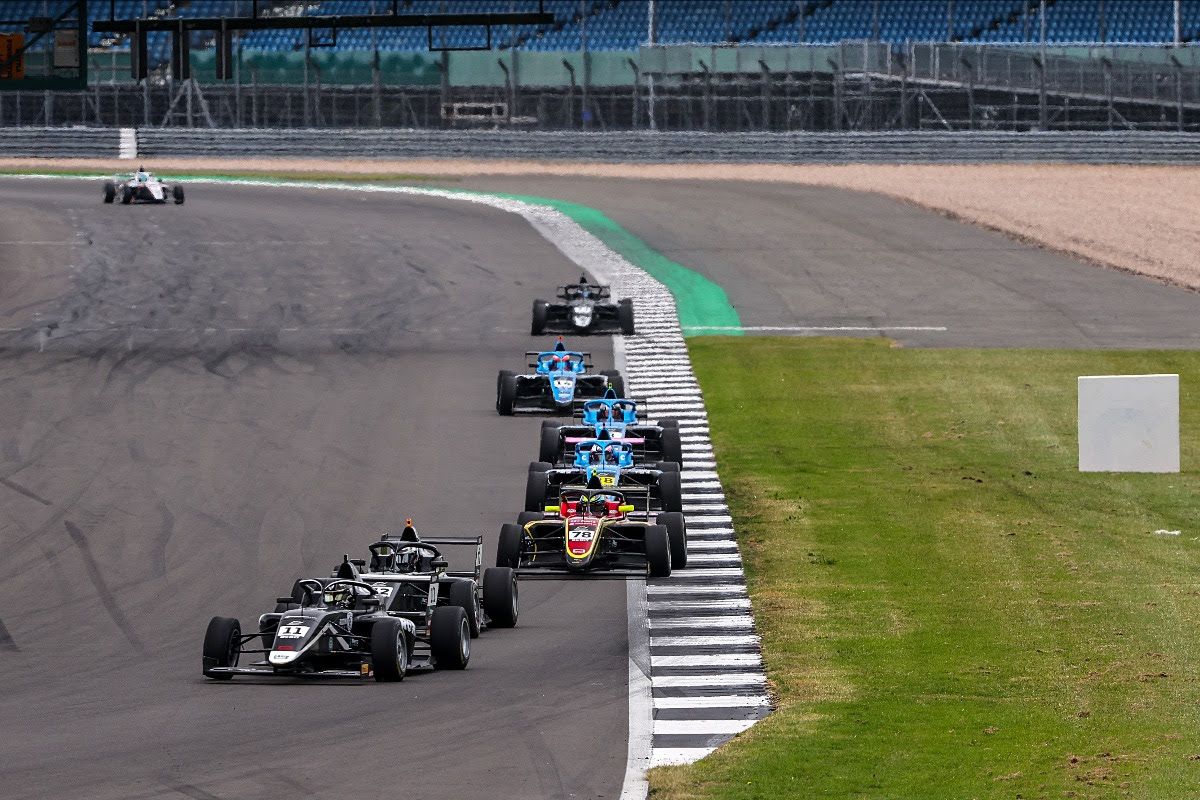 2023 ROKiT F4 British Championship certified by FIA
(Points after 17 of 30 races)

1. William Macintyre (GBR) 208
2. Louis Sharp (NZL) 180
3. Dion Gowda (IND) 166
4. Kanato Le (JPN) 144
5. James Piszcyk (AUS) 141
6. Deagen Fairclough  (GBR) 140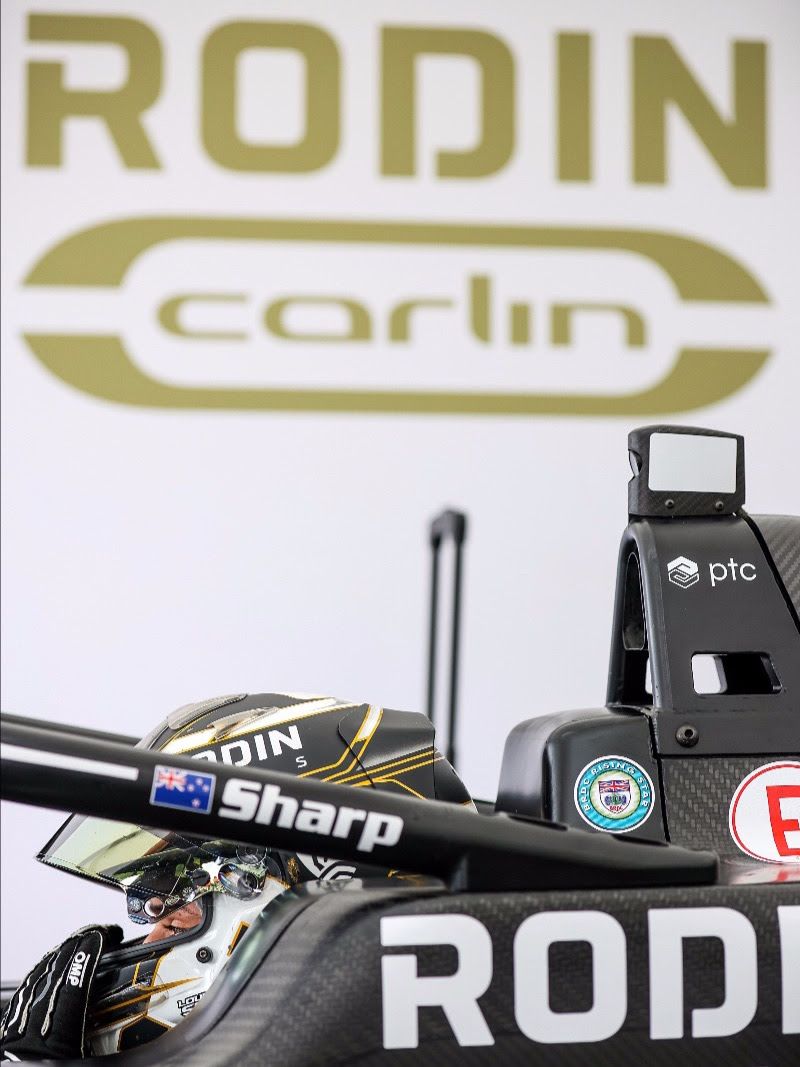 2023 ROKiT F4 British Championship certified by the FIA*
22/23 April                Donington Park (National)
06/07 May                 Brands Hatch (Indy)
20/21 May                 Snetterton
03/04 June                Thruxton
17/18 June                Oulton Park (Island)
23/25 June                Silverstone (GP)
29/30 July                 Croft
12/13 August            Knockhill
26/27 August            Donington Park (GP)**
07/08 October          Brands Hatch (GP)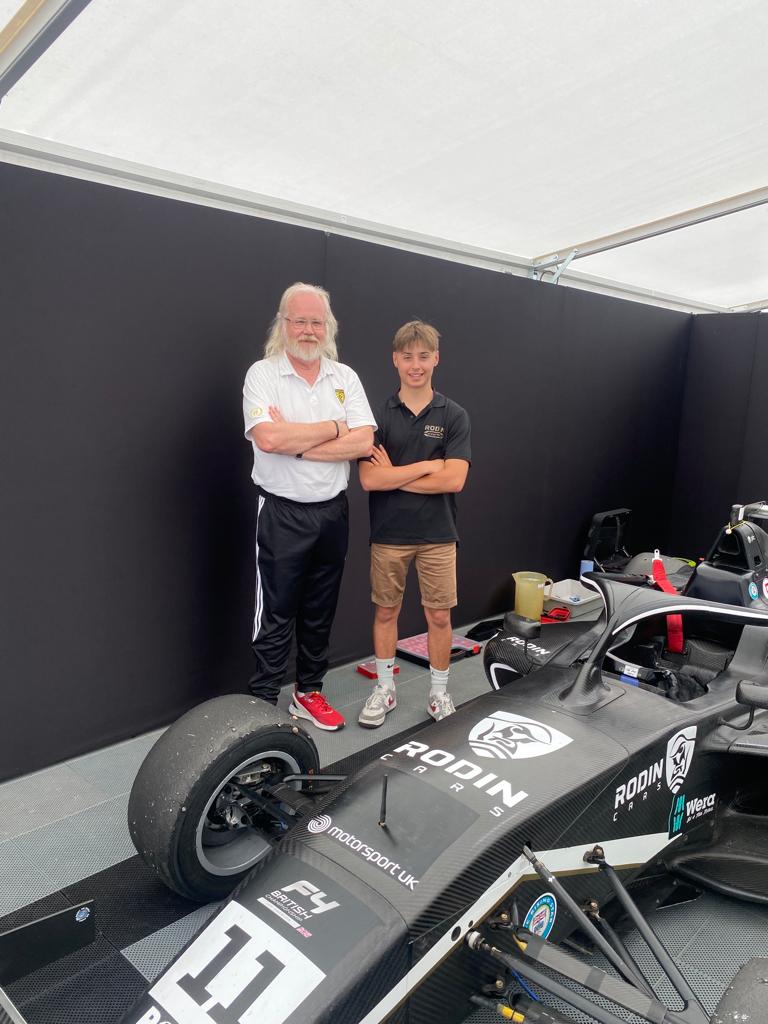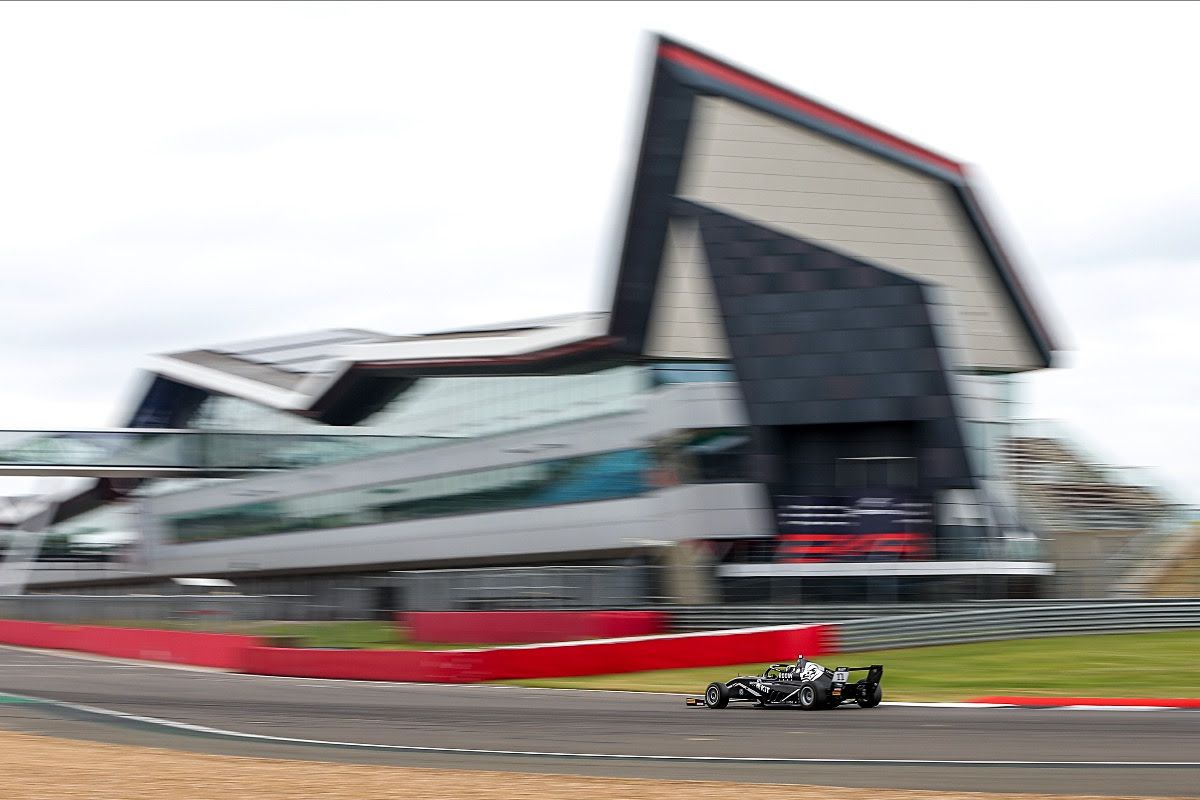 *Three rounds at all 10 meetings
** Plus race 7 rescheduled from Snetterton