After celebrating its 100th race in Indonesia, DS Automobiles will field a pair of DS E-TENSE FE23 for Jean-Éric Vergne and Stoffel Vandoorne for this Saturday's Portland E-Prix (USA)
With 5 races to go and only 37 points adrift of the championship leader, DS Automobiles and Jean-Éric Vergne are still firmly in the hunt for the Drivers' title
The ABB FIA Formula World Championship will visit the north-west of the United States for the first time in the category's history
For the fourth time this season, the ABB FIA Formula E World Championship breaks new ground, with a first trip to the Portland International Raceway in the nort-west of the United States for the first time. Renowned for its famous IndyCar races, the circuit in Oregon State will welcome the 11 teams of the 100% electric series on Saturday 24th June, and is also set to break the average speed record in the discipline!
Traditionally at ease on new tracks, DS Automobiles and its partner PENSKE AUTOSPORT is approaching the 12th round of the season with the firm intention of placing its DS E-TENSE FE23 at the sharp end of the field. To achieve this, the team will be able to rely on its two excellent drivers, reigning world champion Stoffel Vandoorne and Jean-Éric Vergne, the only two-time champion in Formula E. Particularly well placed in the drivers' standings (5th, just 37 points behind the leader), Vergne will be keen to score further points to stay in the title race with DS Automobiles.

The Portland E-Prix will start at 5pm local (2am CET).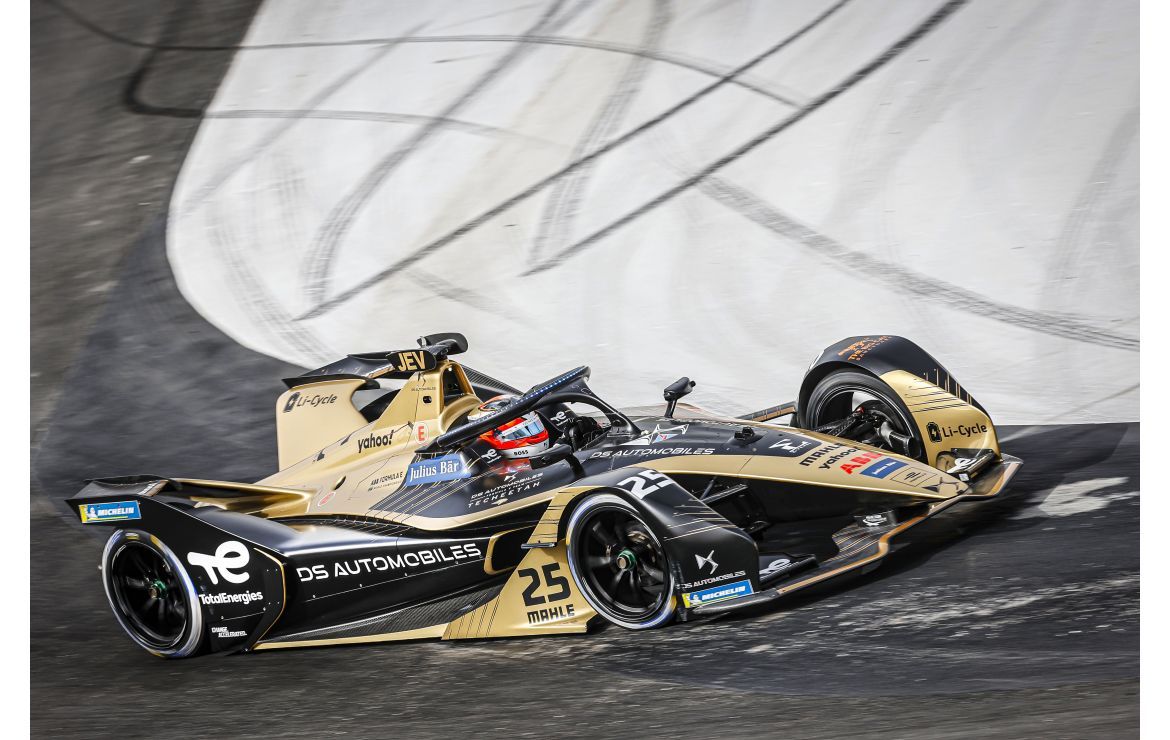 Eugenio Franzetti, Director of DS Performance:
"After Hyderabad, Cape Town and São Paulo, the Formula E World Championship will be taking on yet another route. With this round in the north-west of the United States, the series is confirming its dynamism and showing us that it's growing from year to year! Portland is a very fast circuit, where we're likely to achieve the highest speeds of the season and in the history of FE. Because of the suction generated on this type of track, we've taken all of these characteristics into account in our preparations for the race, and we are ready to fight for more points."


Key figures since DS Automobiles entered Formula E:

100 races
4 championship titles
16 victories
47 podiums
22 pole positions


PRESS CONTACTS

DS Performance : Nathalie Dumas  +33 (0) 6 60 26 10 37 –nathalie.dumas@external.stellantis.com
DS Automobiles : Benjamin Maigre  + 33 (0) 6 75 58 80 41 – benjamin.maigre@dsautomobiles.com