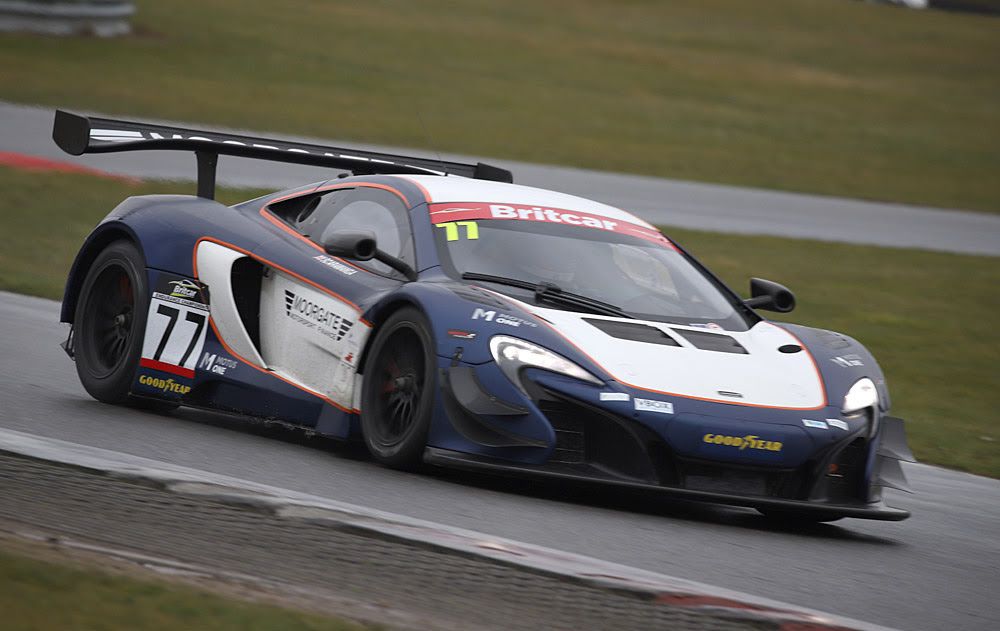 Motus One Racing's McLaren 650S GT3 scored two top-three class podium finishes in only its second Britcar Endurance Championship event at Snetterton yesterday (8 May). The Will Powell/Dave Scaramanga McLaren finished both one-hour races in third place, with Motus One Managing Director Powell claiming a second consecutive fifth overall placing to emphasise the McLaren's potential.

Scaramanga started Race 1 from 14th overall, third in class, the extremely wet weather in qualifying having caused electrical issues for the McLaren. Later, the very wet conditions around the 2.97-mile Norfolk track prompted the opening seven-minutes of the race to be run behind the Safety Car. Dave ran 11th overall, second in class, early on and made his scheduled stop with 29mins on the clock under Safety Car conditions due to a stranded car on track, impressively leading Class 1 in the difficult conditions, the McLaren running long into the pit-stop phase.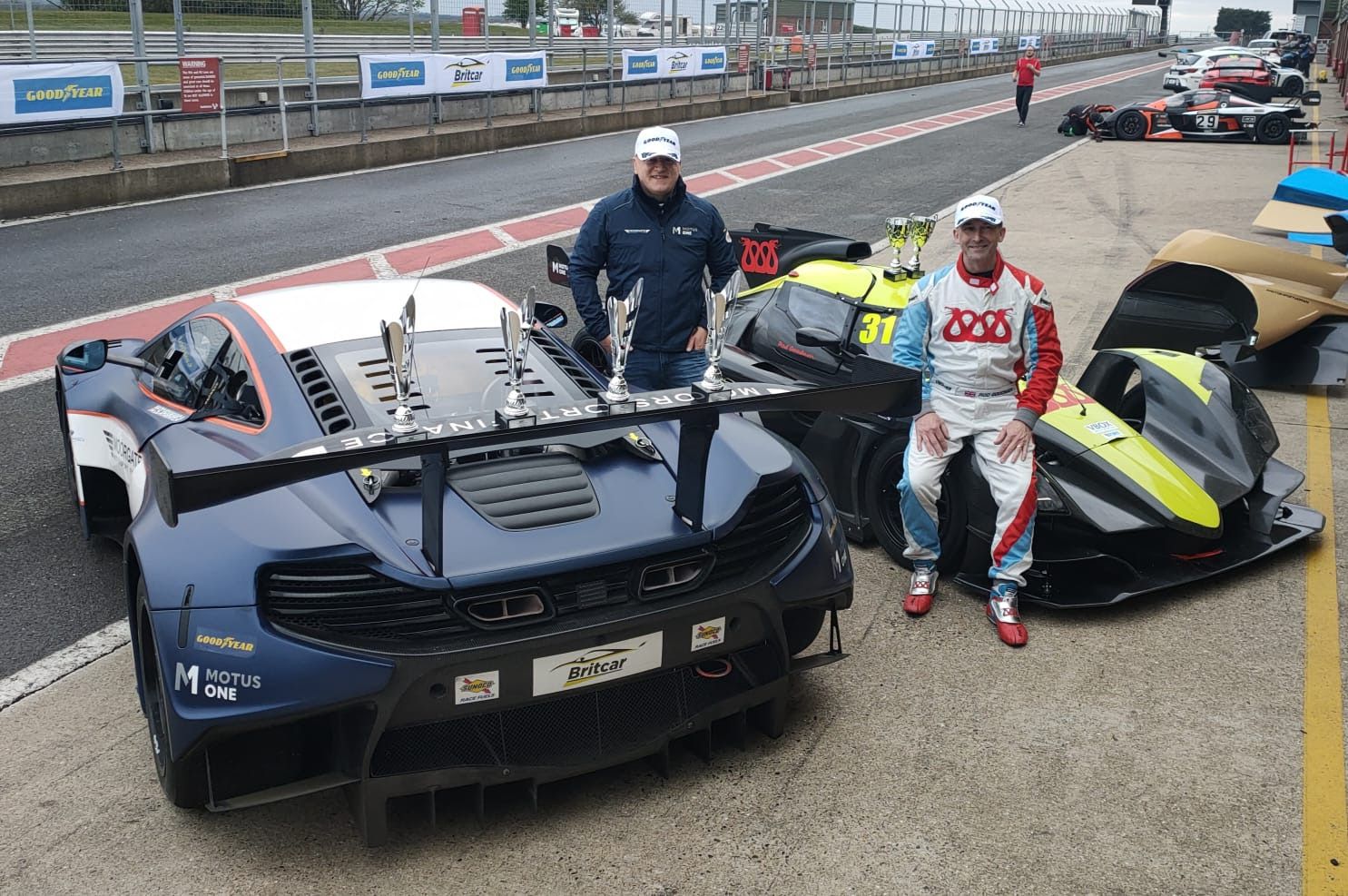 Powell in the McLaren was placed 15th/3rd when the race went back to Green Flag racing with 24mins to run. Will forced his way inside the top-10 overall with 10mins remaining on the drying tack, Powell ultimately taking the chequered flag in eighth overall, third in class in the 60-minute race.

Scaramanga began Race 2 in the 29-car field on a drying track and following a steady, mistake-free run, pitted from 16th/3rd with 22mins gone, once again during a Safety Car period. Despite the pit-stop including a five-second "success" penalty for finishing third in Race 1, efficient work by the Motus crew combined with an accident in the pit-lane, enabled Powell to make-up five places overall as the McLaren took to the track.

Will had just 15mins to gain further places when the race finally resumed and incredibly, moved-up five places on the first "green flag" lap and into sixth place, Will ultimately finishing an excellent fifth overall and third in class.  

Former Radical racer Rod Goodman in the Motus One Racing prepared Praga R1 Turbo netted fourth in the Praga class in Race 1 but a consistent run in Race 2 earned the Northamptonshire businessman an excellent third-place finish. Goodman only lost second-place, where he had run for much of the second half of the race, in the final five-minutes.
Round 3 of the Britcar series is staged at Oulton Park on 12 June.

For further information, please contact Martyn Pass
Motus One, Units 45 & 46, Silverstone Circuit, Northants., NN12 8GZ
Telephone: (+44) 7801 859502