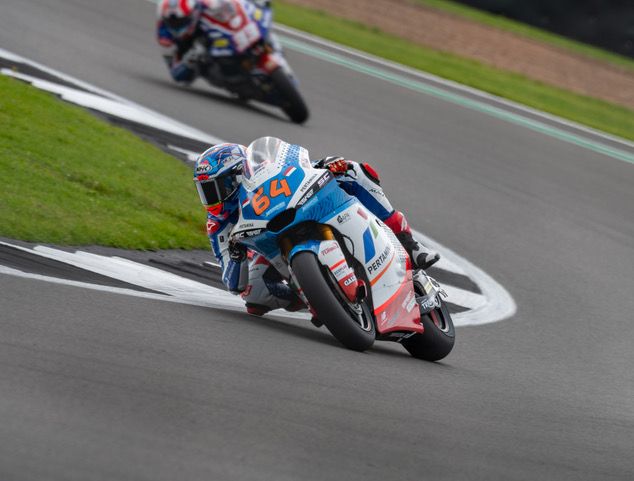 What a weekend it was at Silverstone for the MotoGP enthusiasts! The impeccable skills and fierce spirit of the riders had the crowd on the edge of their seats. Amidst patches of blue skies, the Moto2 Championship unfolded in all its glory, leaving us fans exhilarated and craving for more.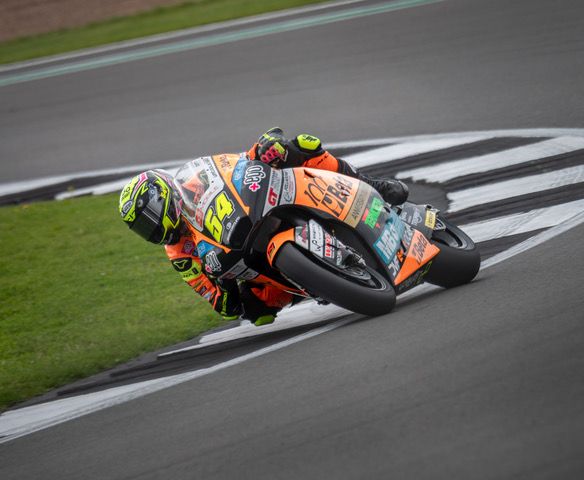 The star of the day was undoubtedly Fermin Aldeguer, who embraced victory with open arms, securing his maiden Moto2 win. Riding his trusty Beta Tools SpeedUp Boscoscuro, the Spaniard proved his mettle, conquering the challenging Silverstone Circuit with an impressive lead of 2.546 seconds. Bravo, Aldeguer!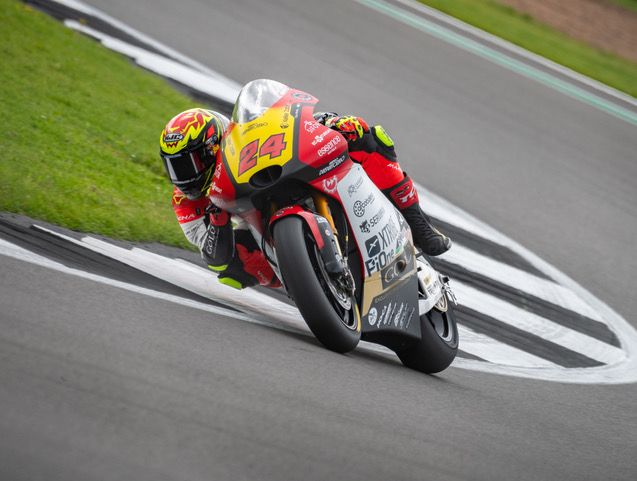 Right from the beginning, Aldeguer showcased his determination by grabbing the holeshot from the poleman, Acosta. However, Alonso Lopez's valiant effort gave Acosta a run for his money as they engaged in a thrilling battle. Yet, Acosta fought tooth and nail, ultimately reclaiming his second position by the end of the opening lap.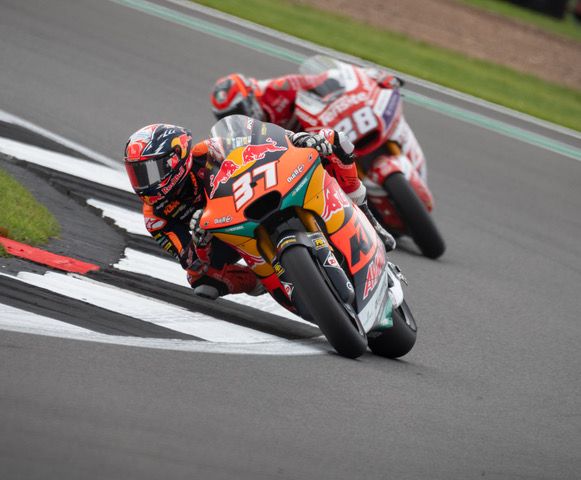 The runner-up title went to Aron Canet, who showed exceptional skills on his Pons Wegow Los40 Kalex. Pedro Acosta also fought hard and secured a well-deserved third place on his Red Bull KTM AJO machine. These riders truly showcased their talent and left us in awe of their incredible abilities.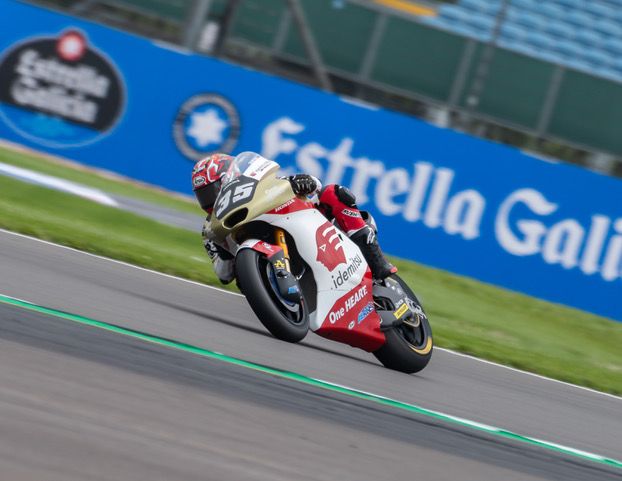 Not to be forgotten, Joe Roberts from the United States delivered a commendable performance, securing the fourth position on his Italtrans Kalex. His determination and speed were unmatched, as he finished just three seconds behind Acosta. Roberts truly left us wanting more with his impressive display of skill.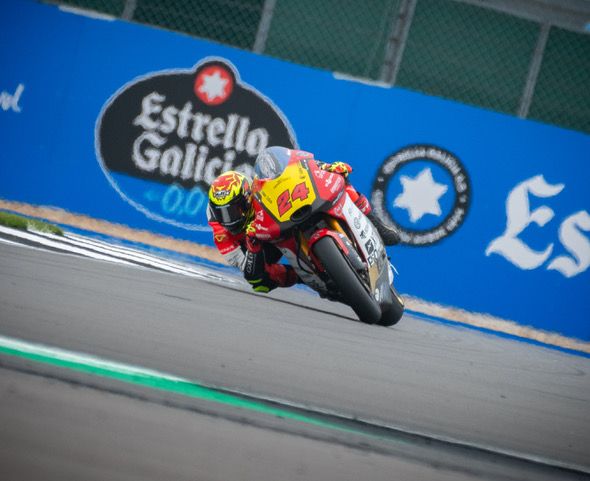 Unfortunately, it wasn't smooth sailing for everyone. Young Scottish rider Rory Skinner had high hopes for his home race but was thwarted by an unfortunate incident. Just three corners into the Moto2 round, Skinner's dreams were shattered when he was taken out by an errant rider. It was heartbreaking to witness his unfortunate exit but we applaud his resilience and wish him a swift recovery.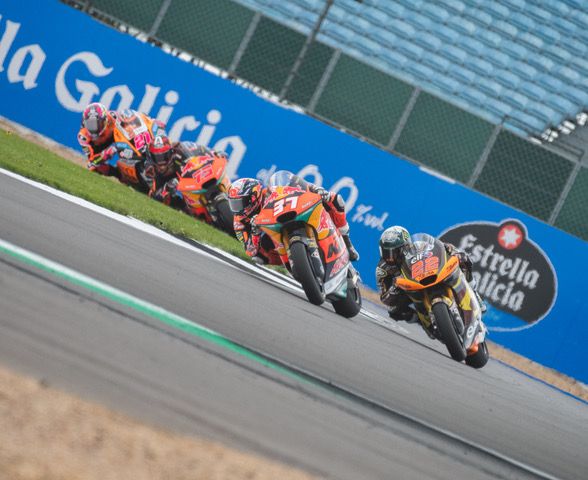 Jake Dixon, the British rider, expressed his frustration after crashing out of the race due to a collision caused by Darryn Binder. Dixon didn't mince his words, labeling Binder as "an absolute idiot" and calling for a ban. While we understand Dixon's disappointment, let's hope cooler heads prevail and these incidents are taken as learning opportunities for all the riders.
On a brighter note, Pedro Acosta's wise and calculated ride, coupled with Arbolino's lackluster performance, allowed the Spaniard to snatch the leader's spot by a mere two points. Meanwhile, Jake Dixon's nightmare home race resulted in a massive drop of 52 points behind the leader. However, Dixon remains adamant that a MotoGP move is his dream and discussions with World Superbike teams for 2024 don't interest him. We admire his single-minded determination and wish him success in achieving his dreams.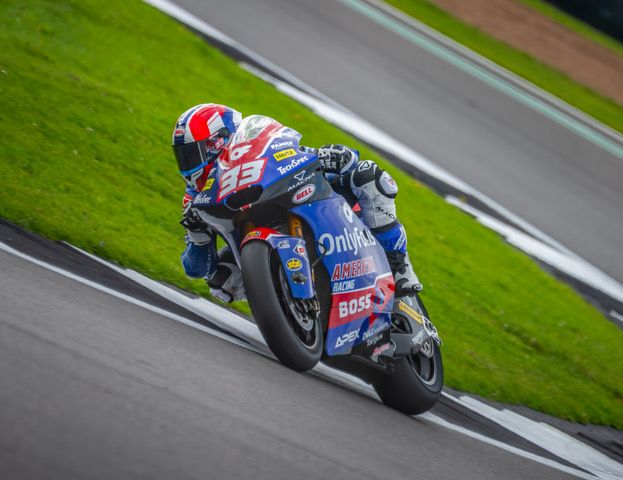 As the dust settles on the Silverstone Grand Prix, our anticipation grows for the upcoming event at SPIELBERG in Austria. The Red Bull Ring promises another exhilarating race, keeping us glued to our screens and cheering for our favorite riders. With just two weeks to go until the spectacle commences on the 18th of August, let's savor the memories created at Silverstone and brace ourselves for the adrenaline-filled battles that lie ahead. MotoGP, we can't get enough of you!
Written by Alice Ingram
Photos by Phil Baines Photography
ARTICLE SPONSORED BY  SPONSORS4RACING