.... with Thrilling Win at Silverstone Moto3 Race"‌
In a breathtaking display of skill and determination, David Alonso from Colombia secured an unforgettable victory at the Silverstone Moto3 race, becoming the first Colombian to claim a grand prix win. The action-packed race kept spectators on the edge of their seats, as the top 16 riders fought tooth and nail, separated by a mere two seconds as they crossed the chequered flag.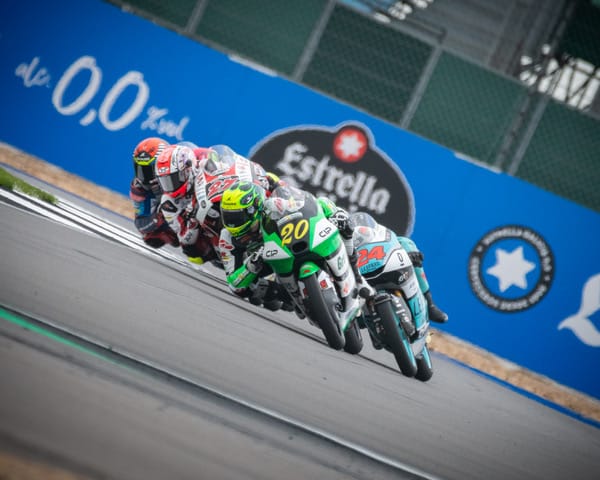 Alonso's incredible start from the back of the pack propelled him into the intense battle for the lead right from the beginning. Showcasing his unwavering tenacity, he pulled off a remarkable move on the final lap at Stowe, outmaneuvering Intact GP's Ayumu Sasaki to seize the top position. With nerves of steel, Alonso held onto the lead through the nail-biting final corners, securing his historic victory.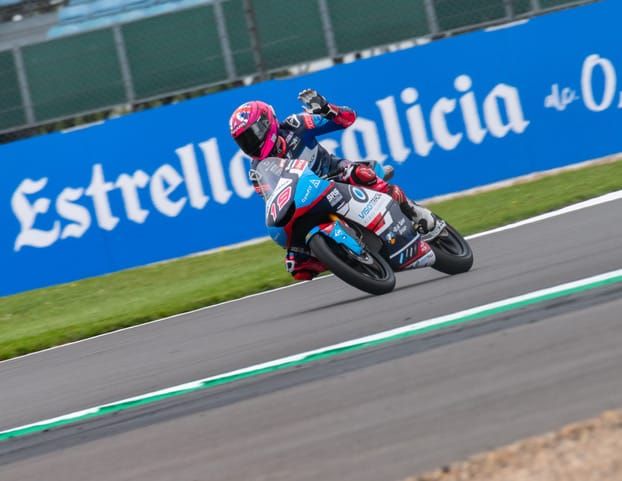 Ayumu Sasaki showcased his exceptional skills by securing the second position, while championship leader Dani Holgado displayed his consistency by finishing on the podium in third place. Although Jaume Masia experienced a fall early on while leading the race, he fought back valiantly but ended up down the order.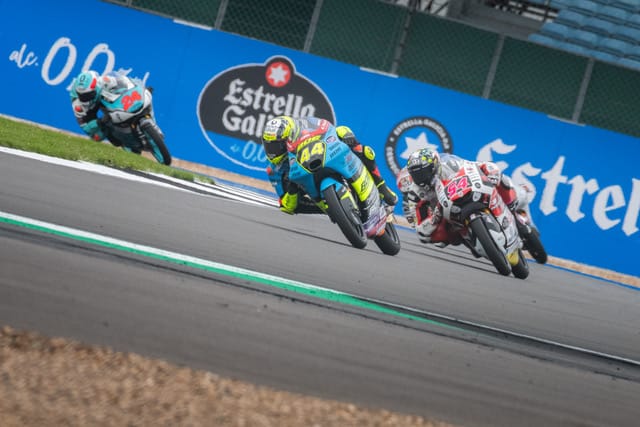 Local hero Scott Ogden faced a setback when he encountered a problem during the warm-up lap, forcing him to push his bike into the pits. Despite his determined effort to reclaim his position, Ogden finished outside the points in 16th place. Disappointingly, he was then penalized one position for exceeding track limits on the final lap, mirroring Diogo Moreira's fate.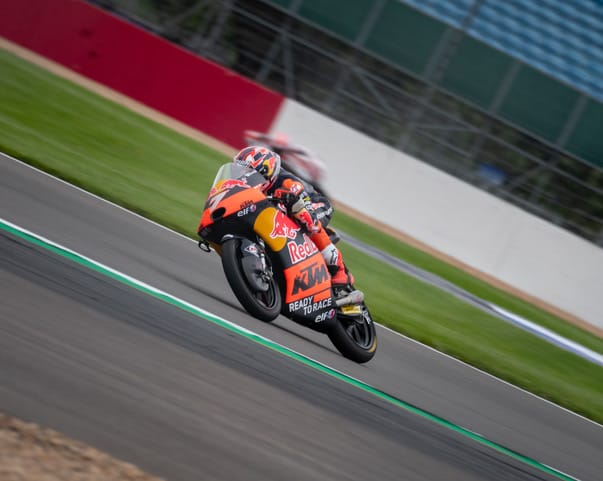 Ivan Ortola of the Angeluss MTA team displayed a strong performance, securing fourth place ahead of David Munoz from BOE Motorsports, David Salvador from CIP, and Diogo Moreira from MT Helmets. Jose Antonio Rueda from Ajo KTM, Collin Veier from Intact GP, and Romano Fenati from Snipers Honda also showcased their skills by finishing in the top ten.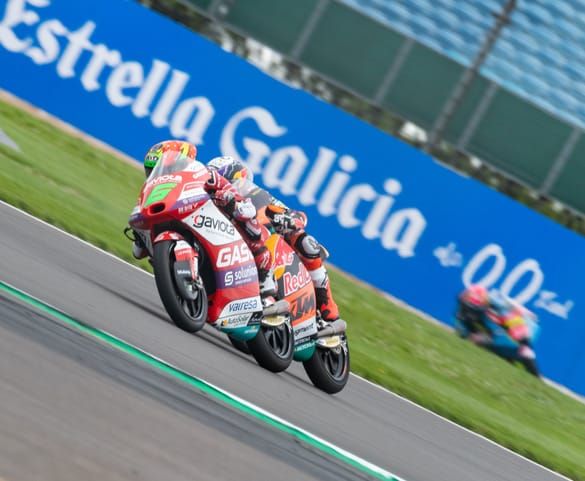 Notably, early race leader Jaume Masia endured the misfortune of crashing his Leopard Honda at the Loop but managed to rejoin the race and finish 18th. As the race concluded, Dani Holgado's championship lead stood at 22 points over Ayumu Sasaki, with Jaume Masia trailing a further 10 points behind in third place.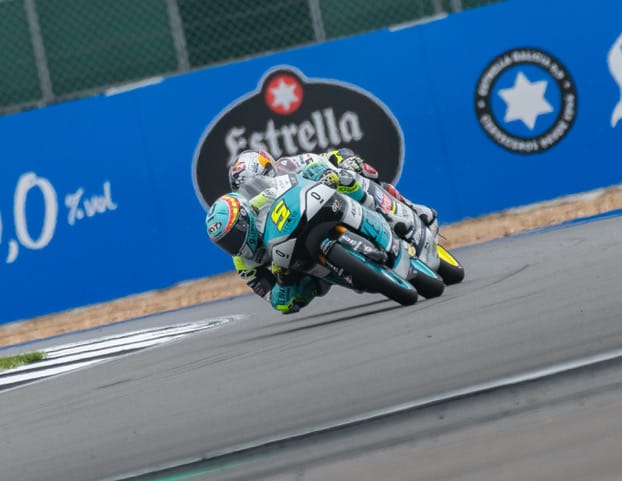 The motorsports action now shifts to the SPIELBERG circuit in Austria for round 10, commencing on August 18th. Expect more heart-pounding moments as the racing elite continue to push the boundaries of speed and skill in their pursuit of victory.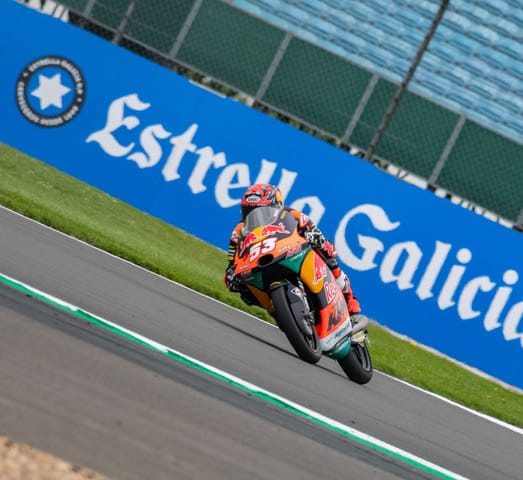 IMAGES BY PHIL BAINES PHOTOGRAPHY
WRITTEN BY ALISON INGRAM