The 2022 British Grand Prix was easily the most chaotic and intriguing race of the season so far, hosting a first-time winner, a Brit on the podium, a monster lap 1 shunt and an organised track invasion.
It was one of the most dramatic races in recent memory, with thrilling battles throughout the field in the ensuing laps after the race eventually got underway again after a red flag restart.
The hour's delay in proceedings, long enough for the bands in the VIP Hospitality to come back and start playing again, was necessary to recover the Alfa Romeo of Zhou Guanyu wedged between the barrier and the fencing behind it.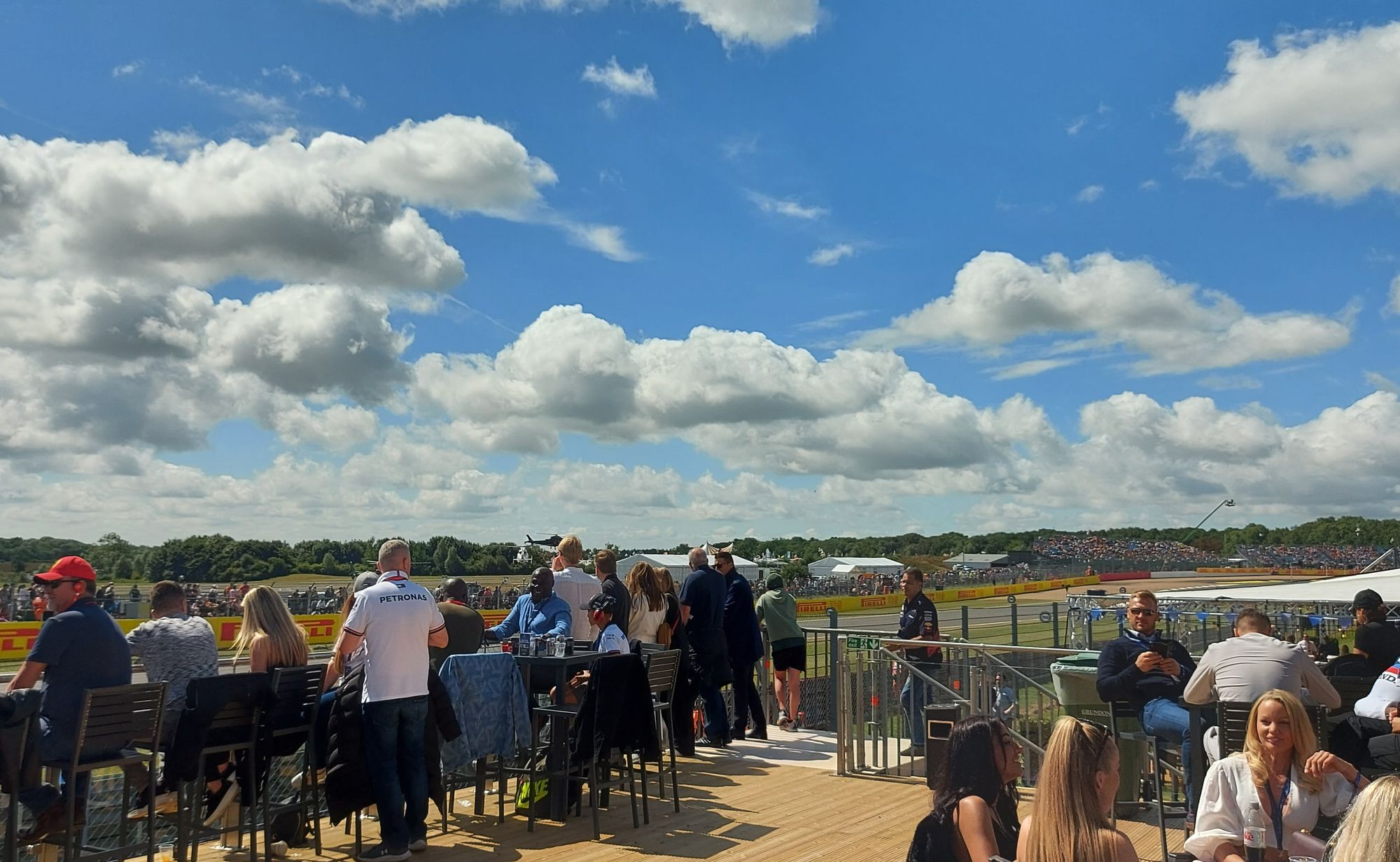 The Chinese driver had been clipped by George Russell, after initial contact between the Mercedes and Pierre Gasly's AlphaTauri, and tipped upside down and spinning down the circuit inverted. Zhou landed on his side behind the tyre barrier, and just in front of the packed grandstand after the lap 1 contact that destroyed the car's roll hoop structure, and added to the list of disasters averted by the halo.
Once the race got underway, race leader Carlos Sainz soon made a mistake which allowed Max Verstappen to breeze past in full view down the Hangar Straight. The Spaniard obeyed Ferrari's team order instructions later on when asked to move aside for the charging Charles Leclerc, and would end up in a position to capitalise through a Safety Car pit stop which Leclerc was not lucky enough to emulate.
Leclerc, Sergio Perez and Lewis Hamilton put on a thrilling show, utilising the all-new 2022 cars' strengths in wheel-to-wheel combat. Championship leader Verstappen suffered from a sudden loss of performance mid-race when a piece of AlphaTauri severed one side of the underside of the floor, which allowed teammate Perez to cut his championship lead to 34 points.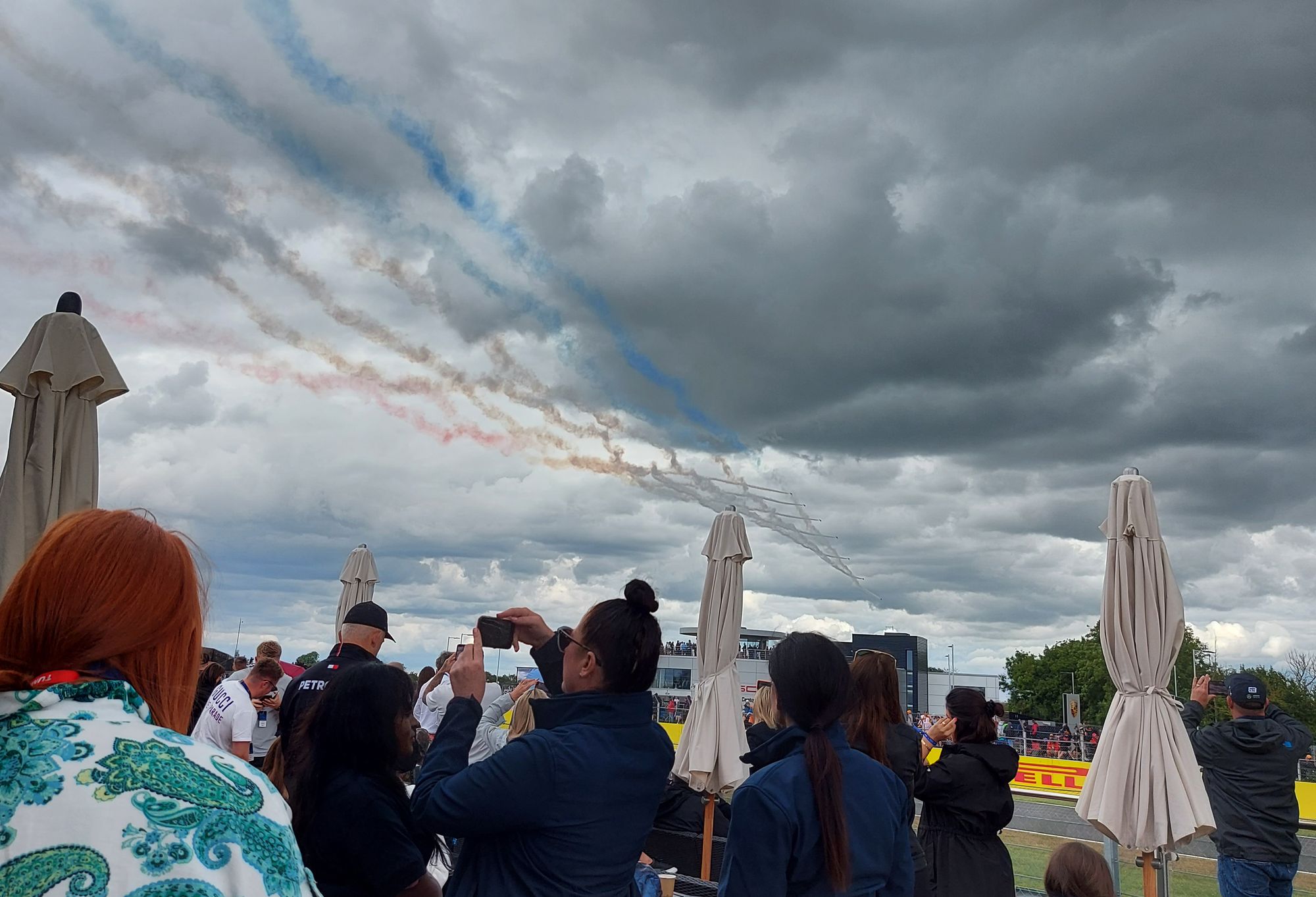 In front of the 142,000 strong crowd on race day (400,000 across the weekend) - the largest ever at the British Grand Prix and enough to require two new VIP hospitality centres to be constructed - home-hero Lewis Hamilton looked at one stage to be in serious contention for victory.
This remarkable upturn in genuine performance for the seven-time champion and his Mercedes team went down infectiously well with the Silverstone crowd, cheering him on at every opportunity to his third podium of the season.
Sainz's victory is the Ferrari driver's first-ever in Formula 1, and he looked visibly and rightly relieved post-race to get this career milestone out of the way, as such. The win went down a treat with the British fans, but admittedly not quite as well as if one of the British trio had stormed to a home win.
Neveretheless, Hamilton's P3 ensured the hoards took to the track in their thousands as soon as possible and made their way to the podium to celebrate.