SUZUKA, Japan—Even with the continuous rains that plagued Friday practice for the Japanese Grand Prix this weekend, the situation did not stop George Russell and Lewis Hamilton from achieving a 1-2 for Mercedes with Russell setting a 1:41:935 fastest lap with Red Bull's Max Verstappen taking third.
Russell and Hamilton both were in the thick of the action all day, and the younger Briton set his best time in the middle of the second session, which began slowly due to the increasing rains that delayed many going out onto the circuit. It was not until Williams Nicholas Latifi got the ball rolling, coming out first and by the half-way point of the second session, half of the grid finally took a chance and by the time the final driver, Alpine's Fernando Alonso, who surprisingly had the fastest time in the morning went out onto the circuit, the heavy rain was beginning to subside, making most of the drivers to use intermediate tires.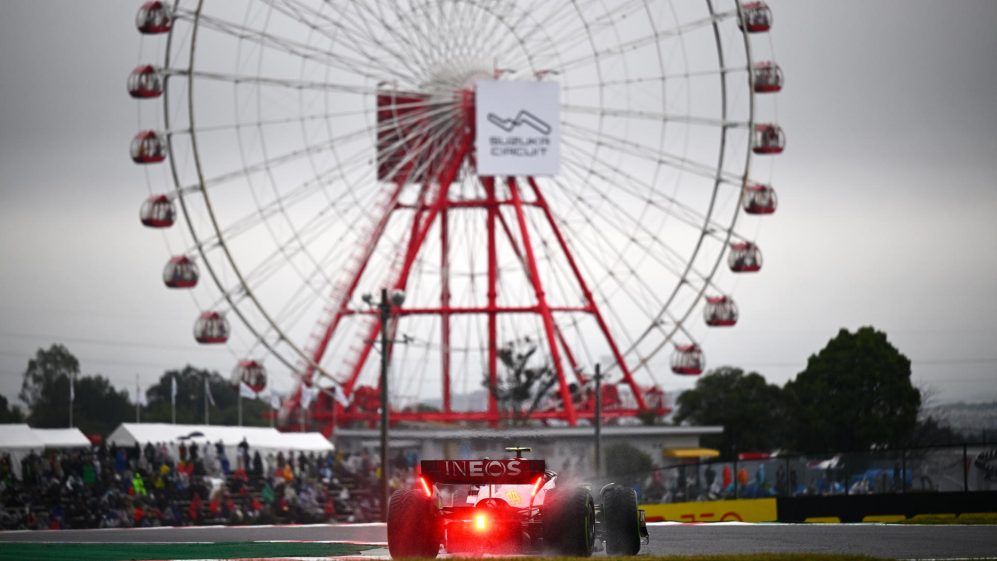 Sergio Perez was the second Red Bull driver up into the top five, placing in fourth, while Haas F1's Kevin Magnussen ended up in a deserving fifth. Ferrari did not have a good day, considering the appalling conditions, with Carlos Sainz in sixth and series challenger Charles Leclerc making things worse to challenge Verstappen for the title by ending up 11th. With engine issues at the last race in Singapore, Alpine returned to the top ten, with Alonso finishing in seventh and teammate Esteban Ocon ninth. Another team, impressing in the front was Alfa Romeo, with Valtteri Bottas and Zhou Guangu taking eighth and tenth, respectively.
All the drivers experienced going off the circuit one time or another, but the only driver that did not appear in the afternoon session was Haas F1's Mick Schumacher, who did not make his contract negotiations any better for next season by crashing at the end of the opening session at Dunlop, destroying his floor, chassis and everything connected with it. This forced his mechanics to have a long afternoon to fix his car for free practice three and qualifying, which will make things even tougher for the drivers, as the weather expects to be clear with the chance of more rain to occur late in the Sunday race.
By Mark Gero