TRUCKS
The MAZ team and Belarus driver Viasovich have been forced to end their attempt in this years rally, with terminal gearbox issues.
The Kamaz Master teams, however, are taking full control and ended up with a P1, P2 and P3 at the close of stage 6 and also hold these positions overall. Dmitry Sotnikov and team mates didn't manage to take 6 stages in a row though and came second today.
Stage ranking - Trucks :
1 - AIRAT MARDEEV / DMITRIY SVISTUNOV / AKHMET GALIAUTDINOV (KAMAZ - MASTER )
2 - DMITRY SOTNIKOV / RUSLAN AKHMADEEV / ILGIZ AKHMETZIANOV (KAMAZ - MASTER )
3 - ANTON SHIBALOV / DMITRII NIKITIN / IVAN TATARINOV (KAMAZ - MASTER )
BIKES/QUADS
Australia's Daniel Sanders on the KTM Factory bike, continues his strong pace as the leading rookie and takes a well deserved P3 in todays stage.
Last year's winner, Ricky Brabec had one of his best days of the rally so far but is still behind the leaders but if he carries on at his current pace, things may change.
Spain's Joan Barreda was literally flying in today's stages as he and continues to forge the overall lead, on the Monster Energy Honda machine.  
Ross Branch has an amzing day and narrowly lost out on taking P1 today.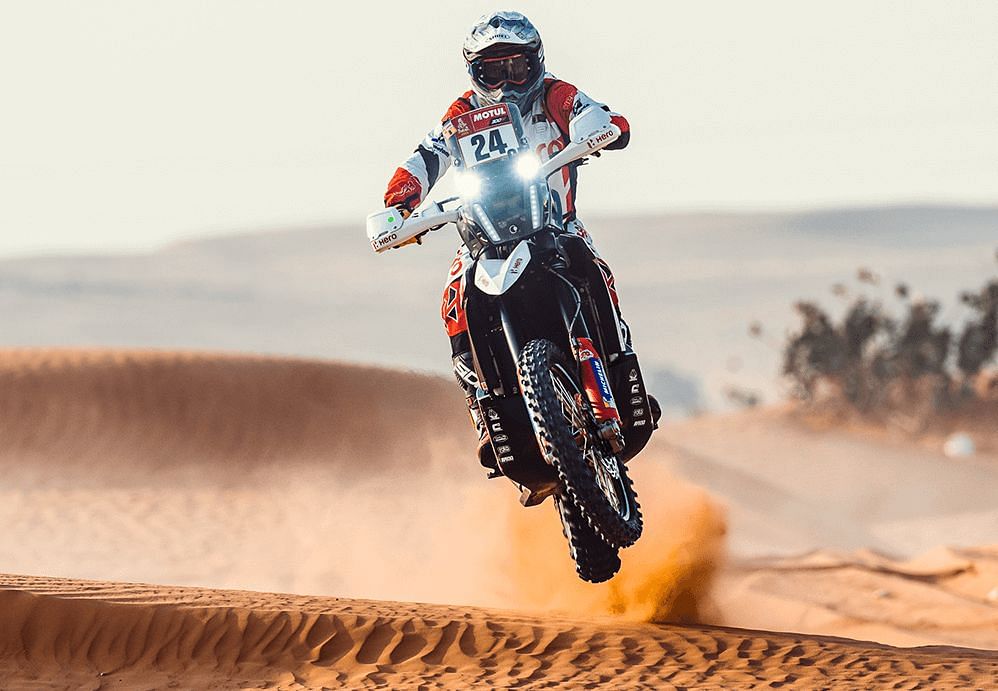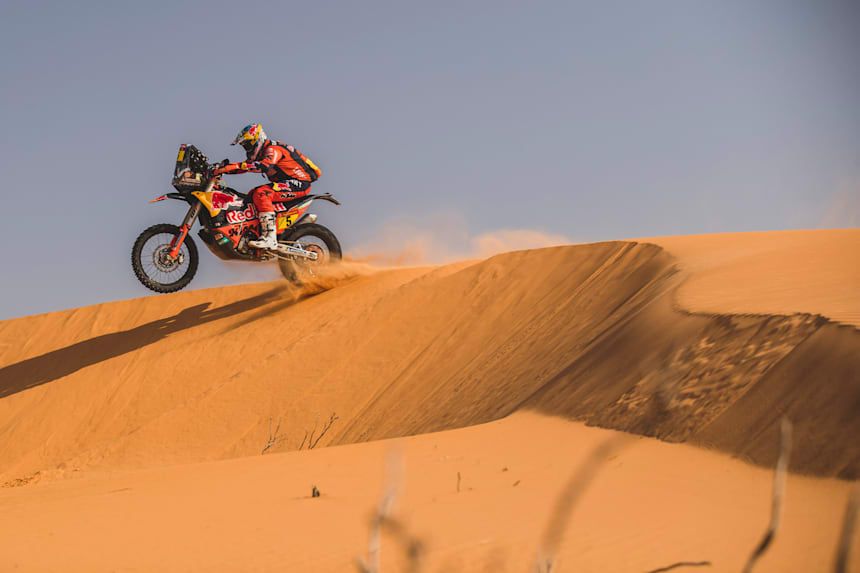 Stage ranking - Bike :
1 - JOAN BARREDA BORT (MONSTER ENERGY HONDA TEAM 2021)
2 - ROSS BRANCH (MONSTER ENERGY YAMAHA RALLY TEAM)
3 - DANIEL SANDERS (KTM FACTORY TEAM)
Stage ranking - Quad :
1 - ALEXANDRE GIROUD (TEAM GIROUD)
2 - GIOVANNI ENRICO (ENRICO RACING TEAM)
3 - NICOLAS CAVIGLIASSO (DRAG'ON RALLY TEAM)
CARS
Tricky stage for Prodrive's Sebastian Loeb today, as his suspension fails less than 100k into the stage, and the team now await parts.  His other team mate Nani Roma had much more success and got the virgin Prodrive vehicle in "overall" P5.
But it was World Rally Champion, Carlos Sainz in the X Raid Mini, that too off like a "bat out of hell" at this mornings start. Clearly trying to overcome the last several stages of frustration. He was relentless and fastest at every stage, from start to finish. An amazing P1 for the legend.  
Stage ranking - Cars :
1 - CARLOS SAINZ / LUCAS CRUZ (X-RAID MINI JCW TEAM)
2 - YAZEED AL RAJHI / DIRK VON ZITZEWITZ (OVERDRIVE TOYOTA)
3 - NASSER AL-ATTIYAH / MATTHIEU BAUMEL (TOYOTA GAZOO RACING)