BIKES & QUADS
Australian rookie, Daniel Sanders managed, along with many others, to get lost in this stage and Luciano Benavides, whilst catching the leaders came off, causing damage to the all important fuel tank. Quite a few of the riders struggled in this extremely tricky stage today.
Britain's Toby Price was on form on the Red Bull Factory KTM and took a well deserved P3 whilst yesterdays overall leader, De Soultrait lost his top spot on todays gruelling session.
Stage ranking - Bikes :
1 - KEVIN BENAVIDES (MONSTER ENERGY HONDA TEAM 2021)
2 - JOSE IGNACIO CORNEJO FLORIMO (MONSTER ENERGY HONDA TEAM 2021)
3 - TOBY PRICE (RED BULL KTM FACTORY TEAM)
Stage ranking - Quads :
1 - NICOLAS CAVIGLIASSO (DRAG'ON RALLY TEAM)
2 - MANUEL ANDUJAR (7240 TEAM)
3 - GIOVANNI ENRICO (ENRICO RACING TEAM)
CARS
Henk Lategan, from South Africa, broke his collarbone in a huge crash today and was airlifted to the nearest hospital.  His team mate Brett Cummings was unharmed.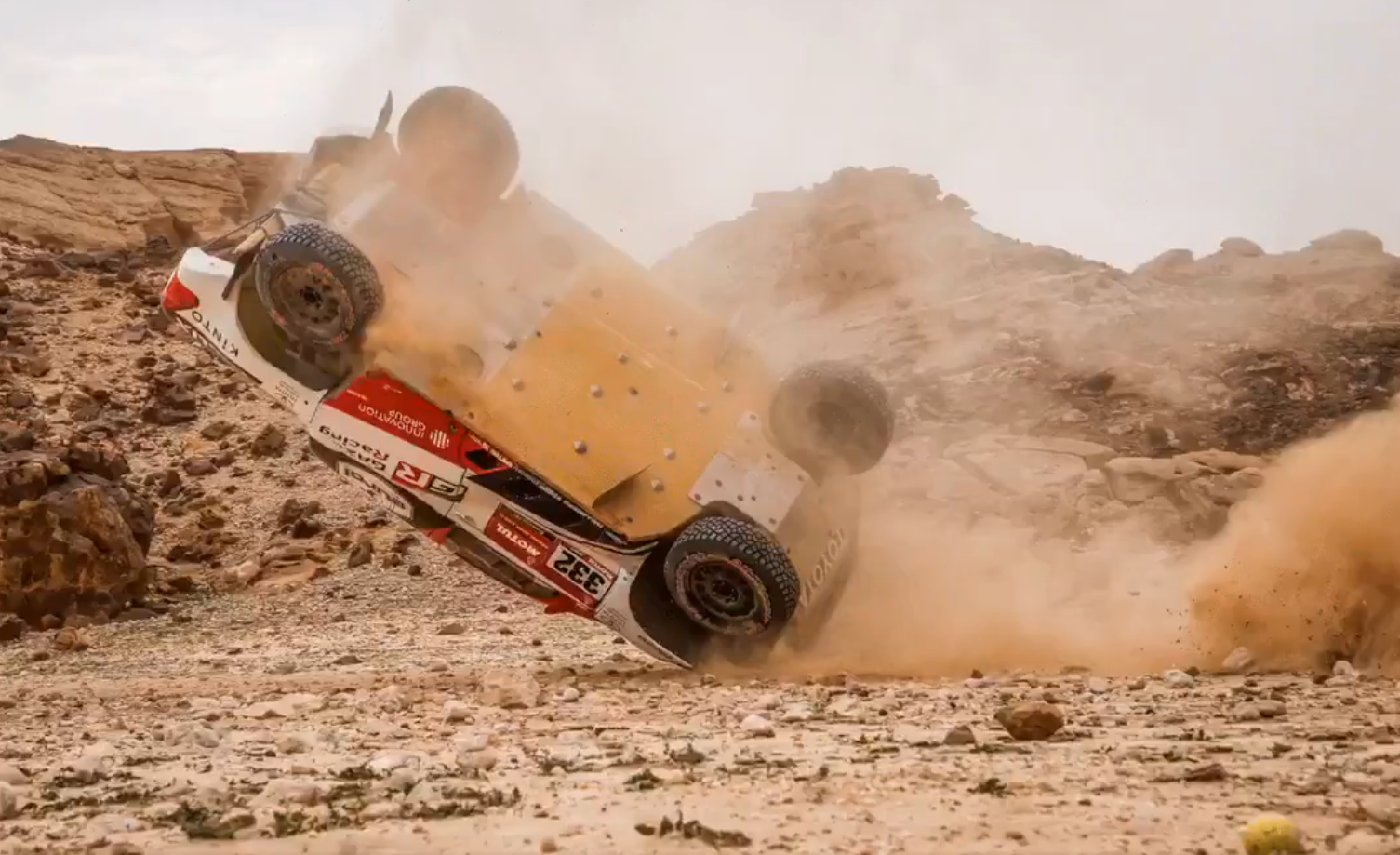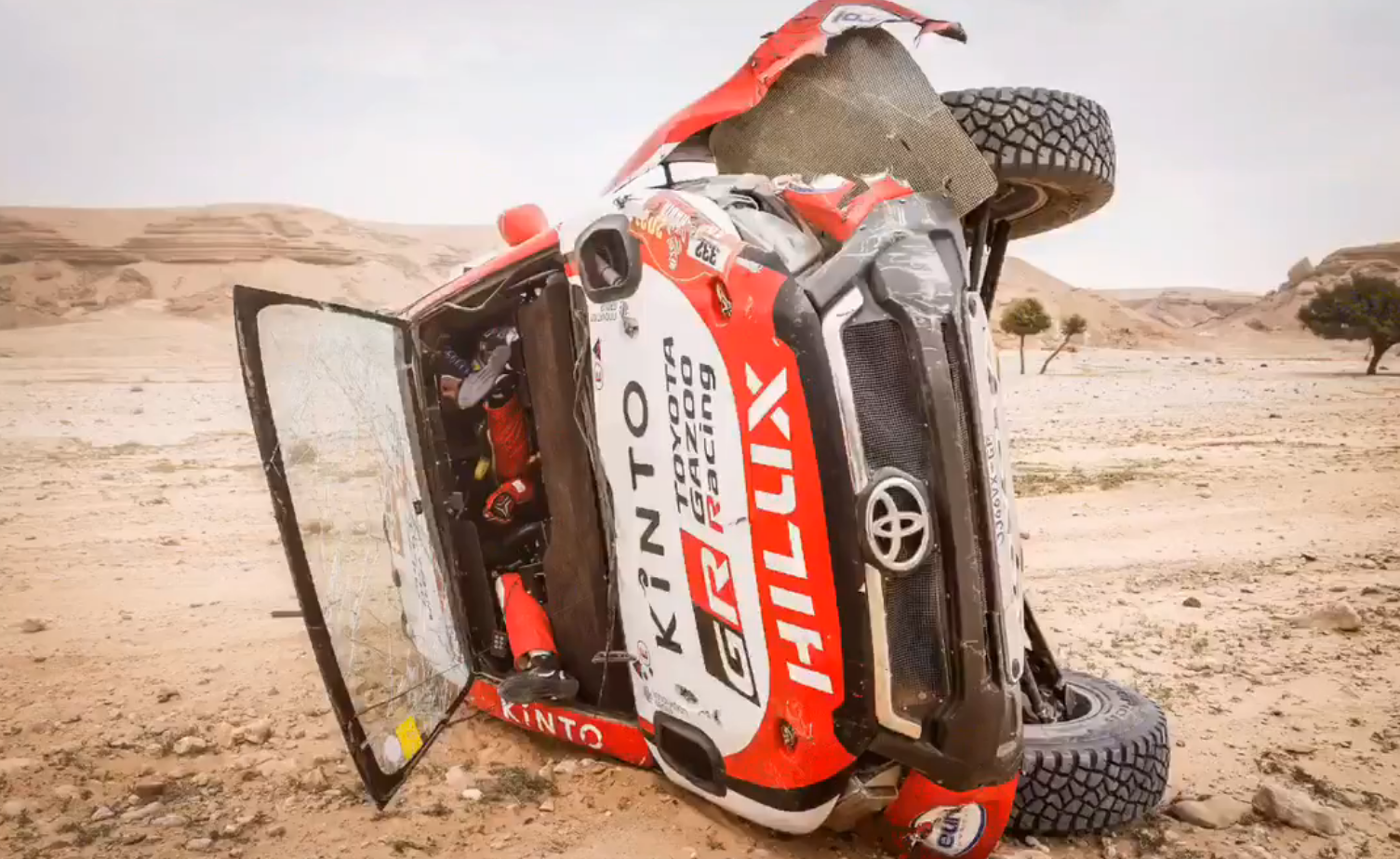 His Toyota Gazoo Racing team mate, Giniel De Villiers, after a saw neck was sorted out by the physio, ended up taking the stage win today, so not all doom and glom for Toyota and South Africa.
Rally legend Carlos Sainz has been unhappy for a few days now but still holds on to P3 overall.
Stephane Peterhansel is making a strong play for the overall lead and put in a strong day today. Can his many years of desert racing see him take the win this year?
Stage ranking - Cars :
1 - GINIEL DE VILLIERS / ALEX HARO BRAVO (TOYOTA GAZOO RACING)
2 - BRIAN BARAGWANATH / TAYE PERRY (CENTURY RACING)
3 - STÉPHANE PETERHANSEL / EDOUARD BOULANGER (X-RAID MINI JCW TEAM)
TRUCKS
Just like the bikes today, many of the truck teams ended up with navigation issues on this, the trickiest of the Dakars stages so far. Dmitri Sotnikov extends his lead though today, in a stage many are glad to be over.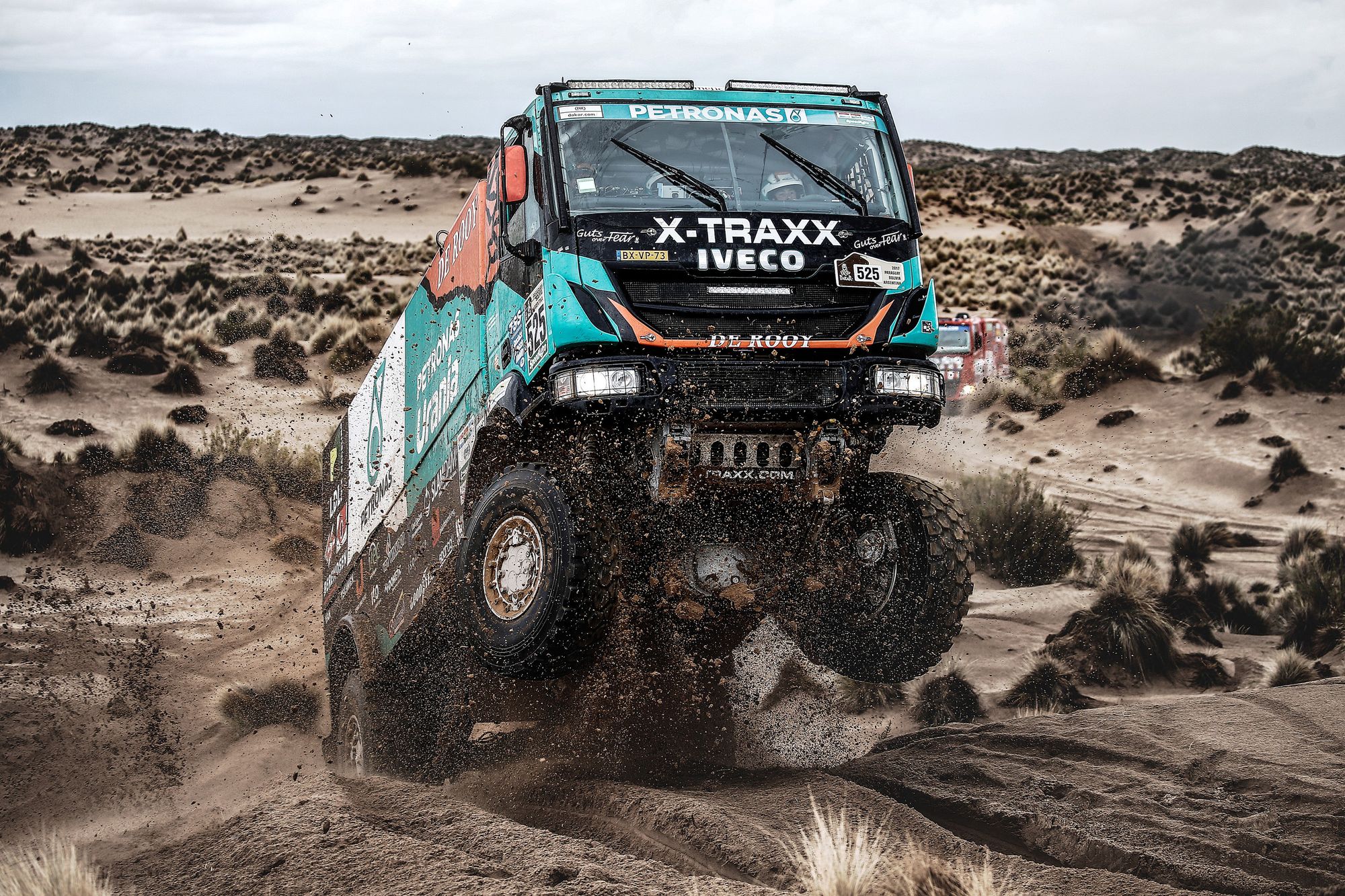 Stage ranking - Trucks :
1 - DMITRY SOTNIKOV / RUSLAN AKHMADEEV / ILGIZ AKHMETZIANOV (KAMAZ - MASTER )
2 - ALIAKSEI VISHNEUSKI / MAKSIM NOVIKAU / SIARHEI SACHUK (MAZ-SPORTAUTO)
3 - ANTON SHIBALOV / DMITRII NIKITIN / IVAN TATARINOV (KAMAZ - MASTER )