AUSTIN, Texas—It might have been an emotional week for Red Bull Racing, but Sunday at the Circuit of the Americas, Max Verstappen made it even more sincere, passing Lewis Hamilton just laps before the finish to win the United States Grand Prix by five seconds to claim his record tying 13thvictory of the season, with Ferrari's Charles Leclerc in third.
The win by the Dutchman evens the most victories in a single season, with Sebastian Vettel and Michael Schumacher, and still could break the record with three races remaining.
For the constructor's championship, Verstappen's triumph now clinches the title for his Red Bull squad with his teammate, Sergio Perez, finishing in fourth.
Verstappen held off pole sitter Carlos Sainz and his Ferrari at the start and kept going until lap 35, when a botched pit stop dropped Verstappen back down to 6th. But the newly crowned world champion kept working and with 10 laps to go in the race, the Dutchman and Leclerc began to gain on veterans Hamilton and Vettel, who found themselves 1-2 in the race. Both Verstappen and Leclerc closed on the front two rather quickly, and with Leclerc not being able to match Verstappen's speed, the Monegasque dropped back with Vettel having to pit at the same moment. This made Hamilton the last driver that Verstappen had to pass. As tough as Hamilton could try, it was no match for the more advanced Red Bull as Verstappen passed the seven-time world champion on lap 49 to continue to win the race, dedicating it to the late Red Bull founder Dietrich Mateschitz, who passed away just a couple of days ago.
"It was a tough one, "said Verstappen. "It was all looking good but then the pit stop was a bit longer than we would have liked, I had to find my way forward again, but we gave it everything out there today. Of course, it's a very difficult weekend for us and this one is definitely dedicated to Dietrich (Mateschitz) himself for what he has done for everyone.
We had a big chance to win the Constructors here and of course you want to do that in style, and I think we did that today. It definitely means a lot to me, to the team, because he (Dietrich) was so instrumental to the whole team, it will all continue but we of course wanted to have a good result today."
Three safety car periods occurred as Sainz only took two laps of the race when he was struck by Mercedes George Russell, who ended up finishing fourth in the race, along with the fastest lap. Alfa Romeo's Valtteri Bottas spun at turn 19 and on the same number of laps, found himself stuck in the gravel before having the crane pull the Finn's car out. A frightening incident occurred four laps later when future Aston Martin teammates Lance Stroll and Fernando Alonso collided, sending the Alpine airbourne, crashing down hard, enough to knock the wind temporarily out of the Spaniard. While Stroll's car was totaled, Alonso managed to send his car back to the pits to repair his front wing. Surprisingly, Alonso regained his composure to finish seventh.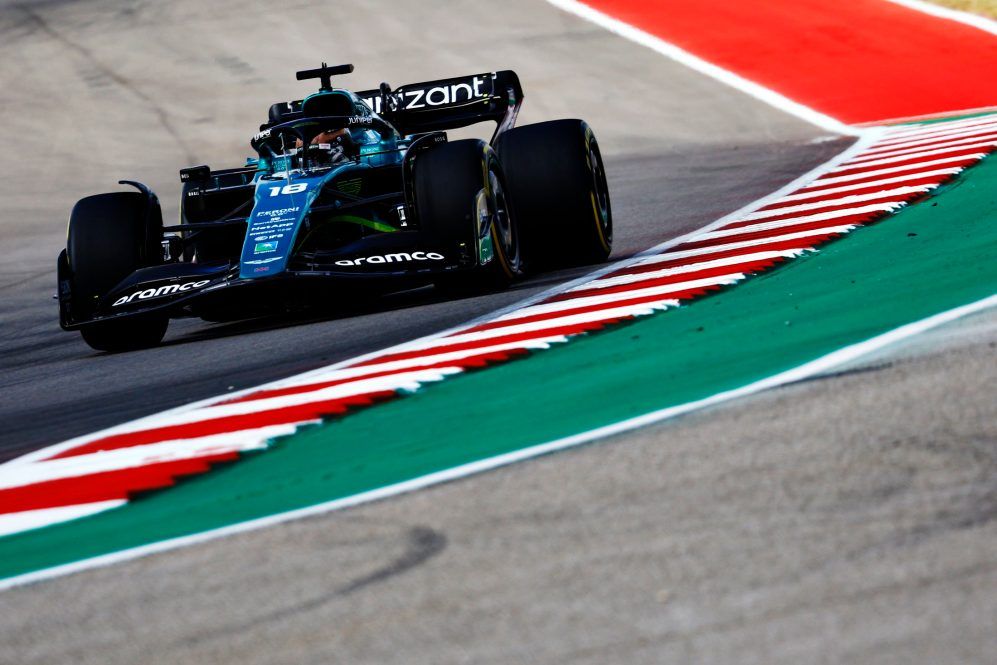 Lando Norris took his Mclaren one spot higher than Alonso to finish sixth, while Vettel just passed Haas F1's Kevin Magnussen just a couple of corners from the end to take eighth. Yuki Tsunoda gave his Alpha Tauri one point by finishing in tenth.
The F1 teams immediately have a second consecutive race next week in Mexico at the Circuit Hermanos Rodriguez, with a fully expected sellout crowd awaiting them.
Mark Gero