AUSTIN, Texas—Carlos Sainz last minute effort paid off Saturday afternoon at the Circuit of the Americas in preparation for Sunday's United States Grand Prix, as the Spaniard grabbed his second pole position of the season, with a 1:34:356 fastest time, edging out his Ferrari teammate Charles Leclerc, and current world champion Max Verstappen, who took third.
"It was a lot of fun." Said Sainz afterwards. "Very tricky with the winds we have today, very gusty, every corner is an adventure, you don't know how much grip you are going to get at each corner."
Sainz turned out to be the first of three drivers who took his victory and did not lose it, because of an engine penalty. In a confusing situation, Leclerc will face a ten-grid penalty, which will move Verstappen to the front row alongside Sainz. Lewis Hamilton, who finished in fifth, will move up to the second row in third. Red Bull's Sergio Perez, took fourth, but the Mexican will take a five-grid penalty. Hamilton will be joined by Mercedes teammate George Russell while Aston Martin's Lance Stroll, who finished seventh, begins tomorrow's race in fifth, with McLaren's Lando Norris, who finished eighth, starting alongside the Canadian in sixth. Alpine's Fernando Alonso ended up ninth, but due to an engine replacement, will face a five-grid penalty. Alfa Romeo's Valtteri Bottas, took tenth, but starts the race in eighth.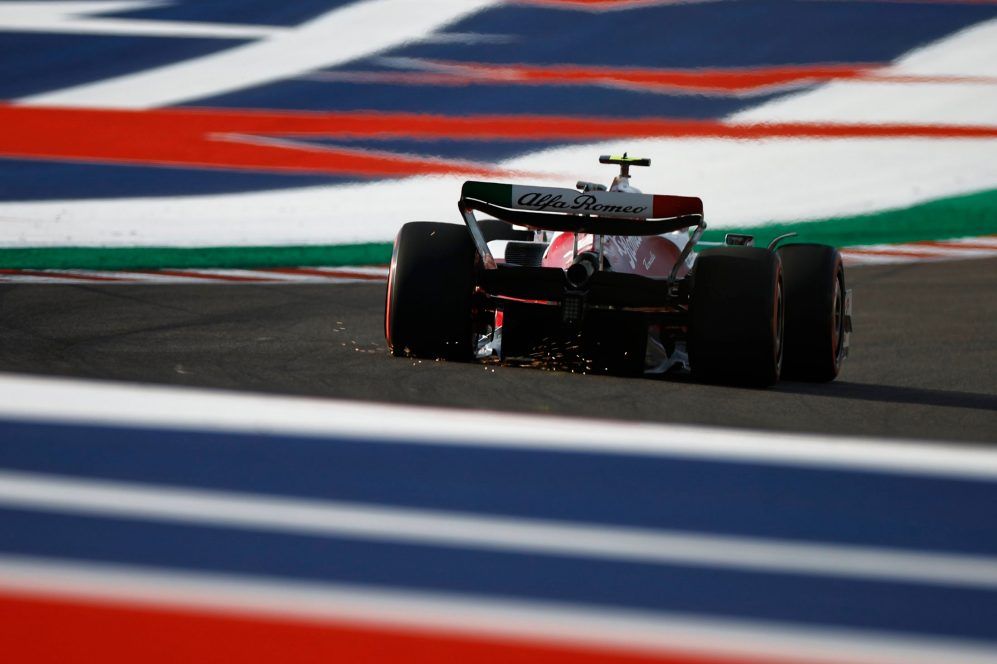 Both Sainz and Leclerc split the opening two qualifying sessions as the home Haas F1 Team was disappointing with Mick Schumacher and Kevin Magnussen eliminated from the opening round, along with Williams Nicholas Latifi, McLaren's Daniel Ricciardo and Alpine's Esteban Ocon. The second round had Alpha Tauri's Yuki Tsunoda and Pierre Gasly out, along with Aston Martin's Sebastian Vettel, Williams second driver Alex Albon and Alfa Romeo's Zhou Gunagu, who took ninth temporarily, only to have time deleted for exceeding track limits.
Sainz was pleased with his pole setting performance but realized that it won't be the Ferraris that are good on race pace.
"For tomorrow, Red Bull are still favourites." Sainz continued. "They have better race pace. They usually get us in races, but we are going to do everything we can to stay ahead and win the race."
By Mark Gero