Concours de Vente is a unique highlight of Salon Privé London
75 of the world's finest collector cars will be on display – and all will be for sale
Latest entries include models from Ferrari, Lamborghini, Aston Martin, and AC
The Second edition of Salon Privé London is being held on 20-22 April 2023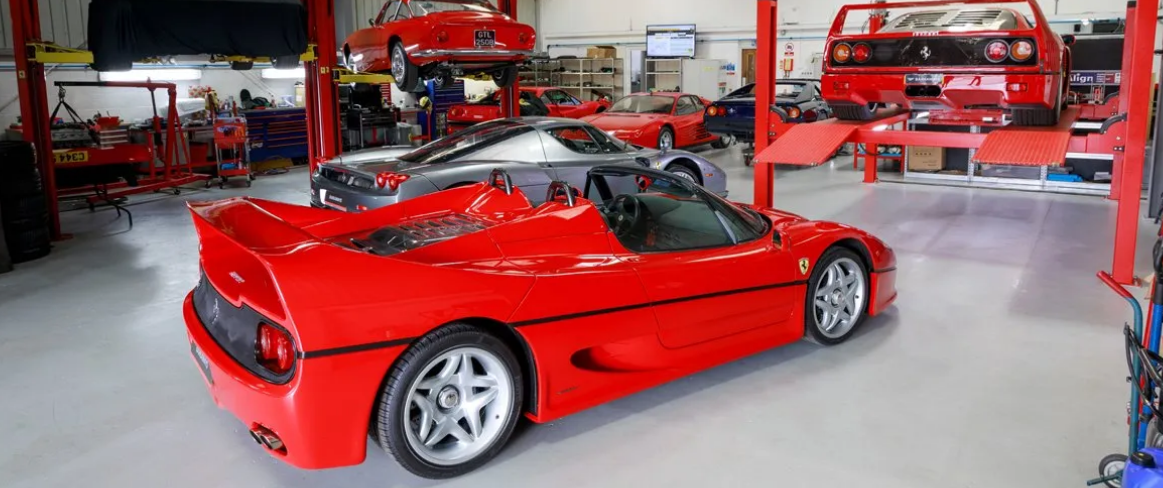 More entries have been confirmed for the famous Salon Privé London Concours de Vente collector car spectacle. From the 20th - 22nd of April, 75 of the world's most iconic classic cars will be on display in the central area of Royal Hospital Chelsea – and in contrast to other Concours events, every one of them will be for sale! With three classes – up to £250,000, between £250,000 and £1 million, and over £1 million – awards include best in class prizes and the ultimate Prix d'Honneur, or best in show.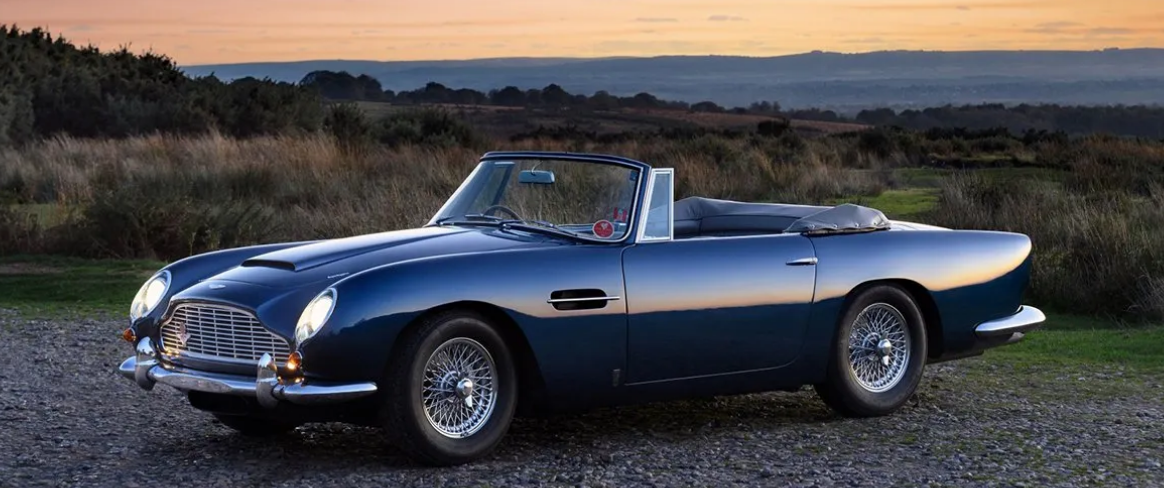 After the inaugural success of 2022, a number of classic car specialists are returning for 2023. Simon Drabble Cars will show a headline-grabbing 1967 Lamborghini Miura P400 which has been upgraded to S specification. It is just the 23rd Miura ever built, finished in the classic combination of Rosso Miura over Nero Fintapelle. Registered in Italy, the car travelled to France and then to the United States, before returning to France in the 1990s for a comprehensive restoration – and exhibition at the 2003 Paris Retro-mobile. It came to the UK in 2013, took part in 2016's 50th Anniversary Miura Tour in Spain, and in 2020 was added to the collection of a noted collector and Lamborghini VIP client.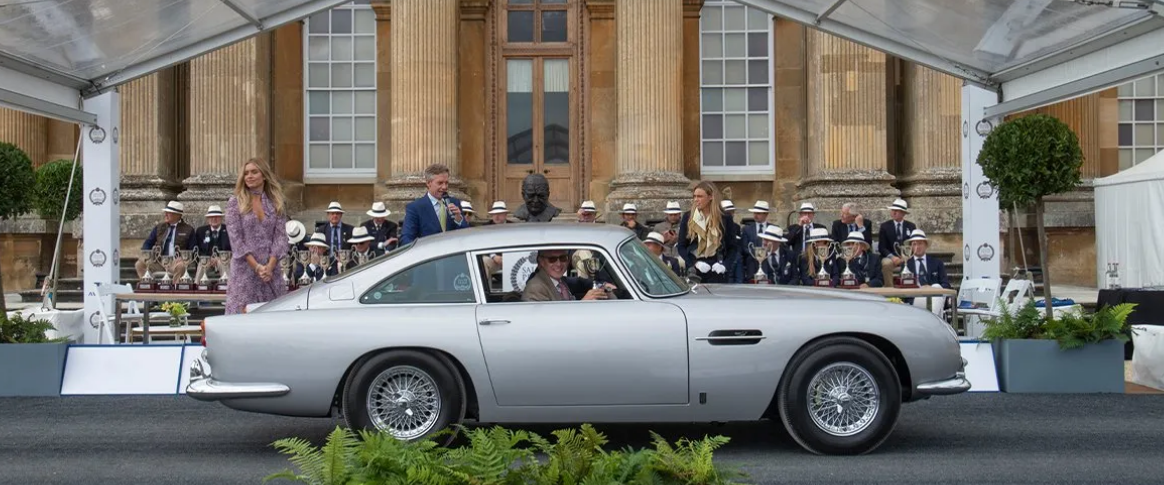 For those who prefer an open-top British classic, Classic Motor Hub will be featuring a 1965 Aston Martin DB5 Convertible, one of just 123 drop-top DB5s to leave the Newport Pagnell factory. Its first owner was high-end shirtmaker Lionel Frank, whose clients fittingly included three James Bond actors: Sean Connery, George Lazenby and Roger Moore. Passing through several owners through the years, the 'shabby chic' DB5 Convertible was used regularly before a full body-off restoration in the early 2010s. Once complete, it lined up at the 2013 Wilton Supercar Day as part of an Aston Martin centenary timeline, and later won Best in Show at the 2015 Bristol Classic Car Show. The history file includes the car's original factory build sheet, complete pictorial record of its restoration, and an Aston Martin Heritage certificate.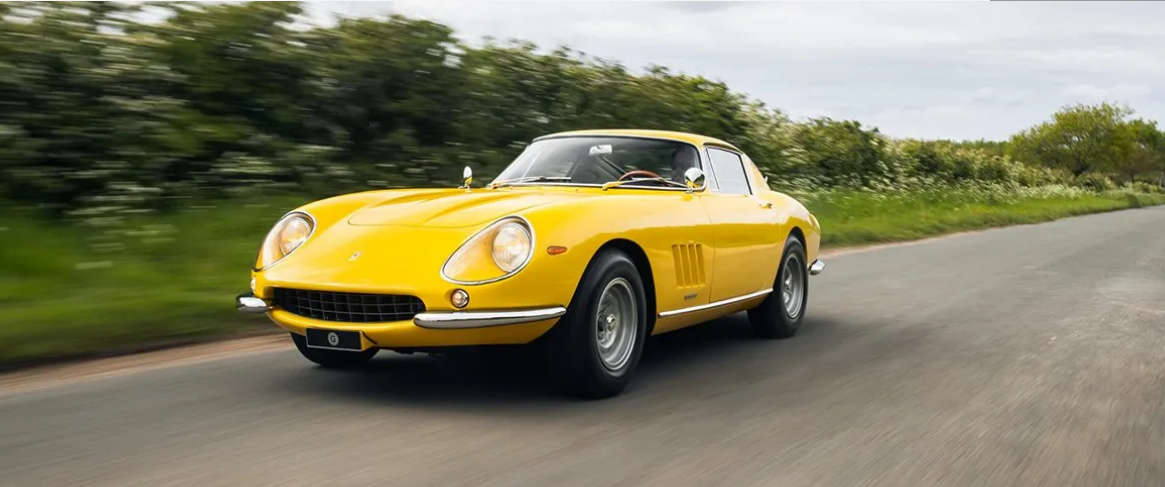 Barkaways will showcase an immaculate 1977 Ferrari 308 GTB that's covered a mere 17,857km (just over 11,000 miles). Sold new in Italy, it was originally owned by a Fiat dealer principal for many years. The second owner purchased the car, imported it to the UK and commissioned Barkaways for a full restoration in 2014. Upon completion, the Rosso Chiaro car was used as one of the promotional models for Salon Privé Blenheim in 2015 – where it won an award at the Concours event. It is an attainable classic that, like all Concours de Vente cars, is up for sale and can be purchased on the day at Salon Privé London 2023.

A stunning AC Cobra Lightweight will be exhibited by Hendon Way Motors, one of just 44 original and correct lightweights produced. The super-rare 1991 car was built by AutoKraft, the British company that manufactured genuine and fully-licenced AC-badged sports cars throughout the 1980s and 1990s. Founded by Brian Angliss, his cars were so good, AC's owners sold him the rights to the name in 1986. The Lightweight model was revealed at the 1990 Geneva Salon. Weighing just 1,070kg, this car has an SVO high-performance V8, Holley carburettors and has covered just 2,701 miles. It's finished in Ford Diamond White with a red stripe, and Salon Privé London's Concours de Vente presents a rare opportunity to inspect and buy this truly exceptional one-owner vehicle.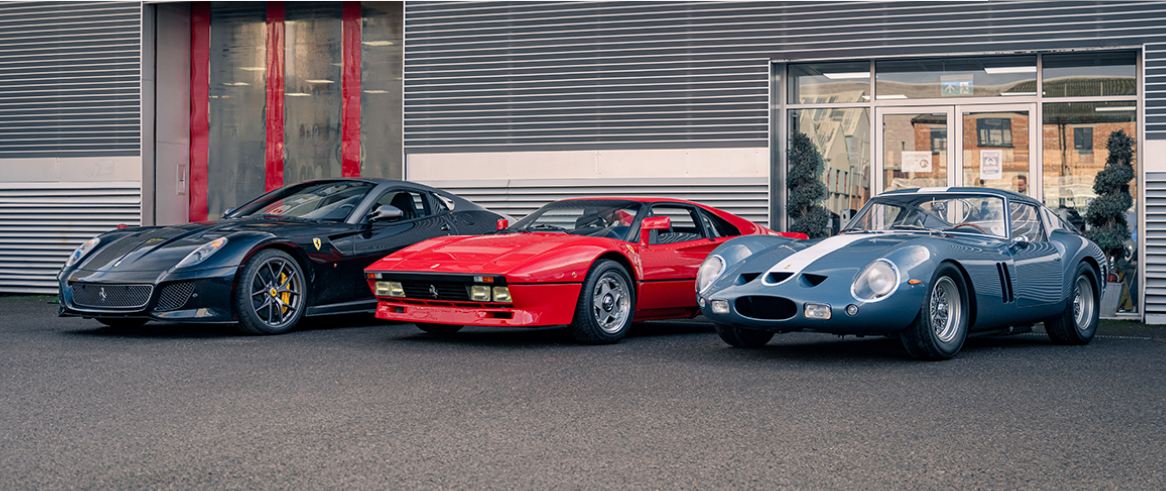 Confirming the unique appeal of Concours de Vente, Salon Privé London is attracting a rich gathering of specialist dealers from throughout the classic car industry. Two specialists will be making their Royal Hospital Chelsea debut; Rutland's Car Iconics and Chelmsford's J.D Classics will both be bringing fantastic models for sale to the immaculate lawns on the banks of the River Thames.

Other confirmed dealers for Salon Privé London 2023 include Aston Martin specialist RS Williams, online platform Collecting Cars and Ferrari specialist Furlonger Specialist Sports Cars. And be it historic collector cars from Graeme Hunt or luxury cars from Hilton & Moss, the Salon Privé London Concours de Vente has it all.

Salon Privé London is one of the world's most prestigious automotive events and the sister event to the globally renowned Salon Privé at Blenheim Palace which is now in its 18th year. Set to be the capital's most exclusive automotive party, Salon Privé London offers plenty to see and do in addition to the motoring attractions. There will be a luxury shopping village featuring brands such as high-end British Jewellery designer Boodles, and watches from famed luxury brand, Montblanc. Food and hospitality will also be first class, in the famed Salon Privé tradition, with a three-course luncheon, delicious Pommery Champagne, cocktails from the London Essence Co and fine wines from Chateau La Gordonne.  

Further highlights include Friday's Boodles Ladies' Day, fun for all the family during Saturday at Salon Privé, plus exclusive VIP hospitality at The Sloane and DJs keeping the party going well into the evening on Thursday and Friday.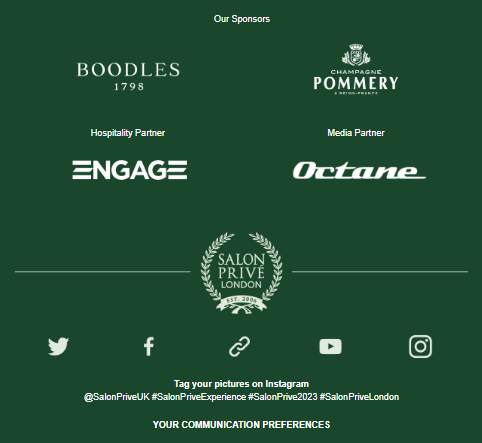 ARTICLE SPONSORED BY "JORDAN BESPOKE"