The incredible Isle of Man TT gets underway next week, and DAO Racing's Dean Harrison is leading the charge for Kawasaki, competing in the Superstock and Superbike races aboard his Ninja ZX-10RR. Kawasaki hopes for further success in the Super-twin class, where multiple riders will be utilising the Ninja 650
After a strong start to the season, including multiple podiums at the North West 200, Dean and the DAO Racing team are eager to keep the momentum going when the TT begins on Monday, 29th May. Following a highly successful 2022 TT, which saw podiums in the Superbike and Senior TT races, the team have spent the winter further developing the ZX-10RR, focusing in particular on the engine and chassis. The team has also been developing the Superstock spec Ninja, with Brayden Elliott competing in the 2023 National Superstock Championship.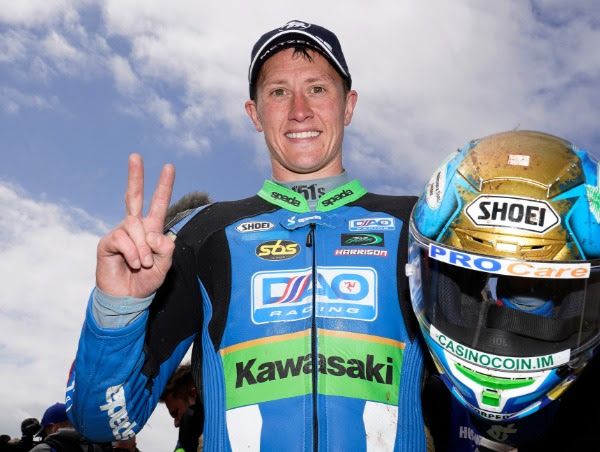 Having secured his best British Superbike Championship results so far this season, Dean is ready to shine at the 2023 TT, where he will be looking to replicate his memorable 2019 Senior victory. However, it's not just Dean who will be using Kawasaki power at the event, with many riders opting to use the Ninja 650 in the two Supertwin races, including the likes of Jamie Coward, Paul Jordan, Rob Hodson, and Dominic Herbertson amongst others. There is also a further exciting announcement coming soon.
Ross Burridge, Head of Marketing & Racing Department at Kawasaki UK
"We have been working hard with the team over the winter to try and improve the spec of their Superbike as much as possible to give Dean as much support around the demanding mountain course. He and the team are in a good place heading into the event, and we are confident they will be able to put on a good show when practice week gets underway on Monday. Best of luck for a fast and safe TT!"