It was January 2021 in an arena somewhere in Paris, France. The topic of the day was what was going to happen to the new Renault company now that former head of the firm, Carlos Ghosn had resigned.
Up steps the new president, Luca De Meo, an Italian who had experience with Ferrari, and now would be interesting to see where the company would be with the cars, and the racing team.
What followed made sense but was quite stunning. De Meo decided to branch the company into three sections: The Renault side, that with the name becoming the "Renaultlution" which would have the famous name with the assignment of making the future of electric cars, such as what they did with the Zoe, an electric car that was developed with before De Meo arrived.
The SUV department was called Dacia, a name that by itself would produce these types of vehicles that were bought out from Romania.
And now, the big prize, what was going to happen with the formula 1 team??
In comes a tall Frenchman, with a blue suit, white shirt, and no tie, wearing tennis shoes. This casual person's name is Laurent Rossi, a former Harvard business graduate, who now was the CEO of a company called Alpine, which would now change their name from Renault to head the sports car program. But Rossi opened his mouth for the first time by saying something that did not make sense to formula 1 and anything affiliated with it.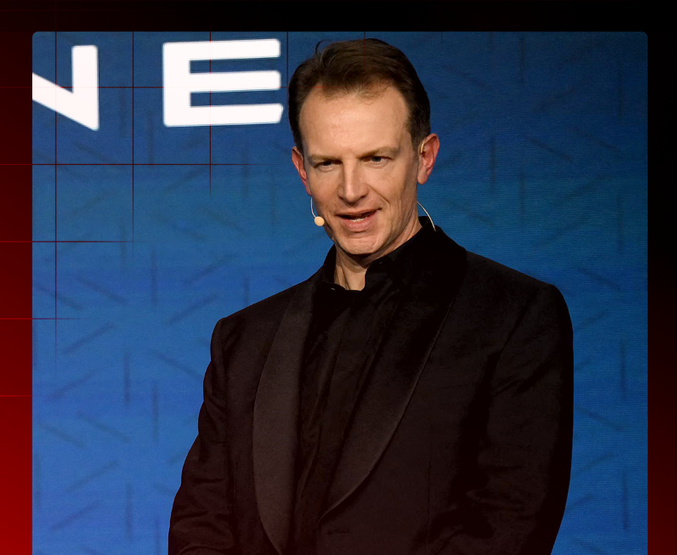 "Alpine's main goal is to become fully electric."
What?
It is known that Alpine participated in the World Endurance Championship before this change became evident, by winning their LMP 2 division at the 24 Hours of Lemans on a few occasions. The blue colour sat well with the formula 1 car that was about to debut in the Formula 1 World Championship and the gamble of changing the name although the Alpine name now became part of Dacia and Renault themselves. The company became the Renault Group, a company like the Volkswagen Group, which owns both Porsche and Audi.
The gamble did pay off for Alpine in their first year, as signing Fernando Alonso, who assisted Esteban Ocon to achieve the team's first win in Hungary. But last season, the team did not get a victory but a good number of points to finish fourth in the constructor's championship. Alonso had many chances to finish high in the standings, but engine failures and many other disasters ruined his chances, and sighting that the team, with Rossi, figured that age was a factor, gave the Spaniard a one-year extension, but Alonso, who took third in his first year at Alpine in Qatar, tore up the renewal and signed for Aston Martin for this season, where his team is now in second in the world championship and Alonso has taken third place on a number of times. If things could not get any worse, Tester Oscar Piastri was supposed to fill this sport, but a clause in the contract that Alpine missed forced the Australian to go to McLaren, even ending up winning the case in court. Another problem for Alpine.
Although Pierre Gasly has replaced Alonso for this season, the idea of Rossi for his team to be competitive makes a problem that such former names like Cyril Abiteboul, Marcin Budowski, Alain Prost, Jerome Stoll, and many others that were associated with Ghosn were now out on the orders of Rossi. However, was it the right move? Considering this huge alignment by Rossi himself, the company has increased car sales by 74% in its restructuring and has increased more as the last two years have taken shape. The Renault Group has increased productivity also. But this has nothing to do with formula 1. Looking at the Aston Martin team, who took good talent from other teams, it is not surprising where they are and where Alpine is.
But the cars might have been a better idea to associate Alpine, which has only a couple of sports cars, to comparing formula one to a Clio or Megane. But you must remember that Renault had a sports car, called the R5 Turbo, which was very successful and is now electric. So why is Renault pushing away from all this racing business?
This can be explained back in 2020, when even when there were some results, the company nearly shut down the team altogether. But De Meo is a very big F1 fan and did not want to be involved with closing the team down. So, to make the corporate Renault individuals feel good, he switched the name to Alpine and put them aside so Renault would concentrate on making a profit on their own no matter what the team did. In addition, the yellow and black was gone, and a new and nice design was made, and it was centered on a black background and white lettering. Many sketches have the colors different, except for yellow and black.
The bottom line here is, for many years, Renault certainly had the opportunity to achieve formula one championships and has missed many times due to stubborn corporate decisions. Except for the victories by Alonso in 2005 and 2006, along with wins for other teams by having the company put their engines in them, things will be the same with Rossi, who has an idea that "You can do it my way or take the highway" sort of attitude, which De Meo certainly knows.
In the teams presentation this year in London, there was many young women that Alpine has now had a program for development, were wearing yellow racing suits, which the Endurance or F1 teams never had on their cars or uniforms.
Alpine can continue to be on the cars, because as earlier written, it makes sense, but hopefully, a little more yellow and involvement by Renault besides putting a small e-tech name on their uniforms will not get much publicity, especially for a name that has been around for quite a while. And for Rossi? Maybe it might be his time too, or his team manager Otmar Szafnauer, could also get the blame. But it could change around and that might make the Renault Group happy enough to continue a trend in this sport.
By Mark Gero