Elite Motorsport score seven podiums including two wins
in opening race at Thruxton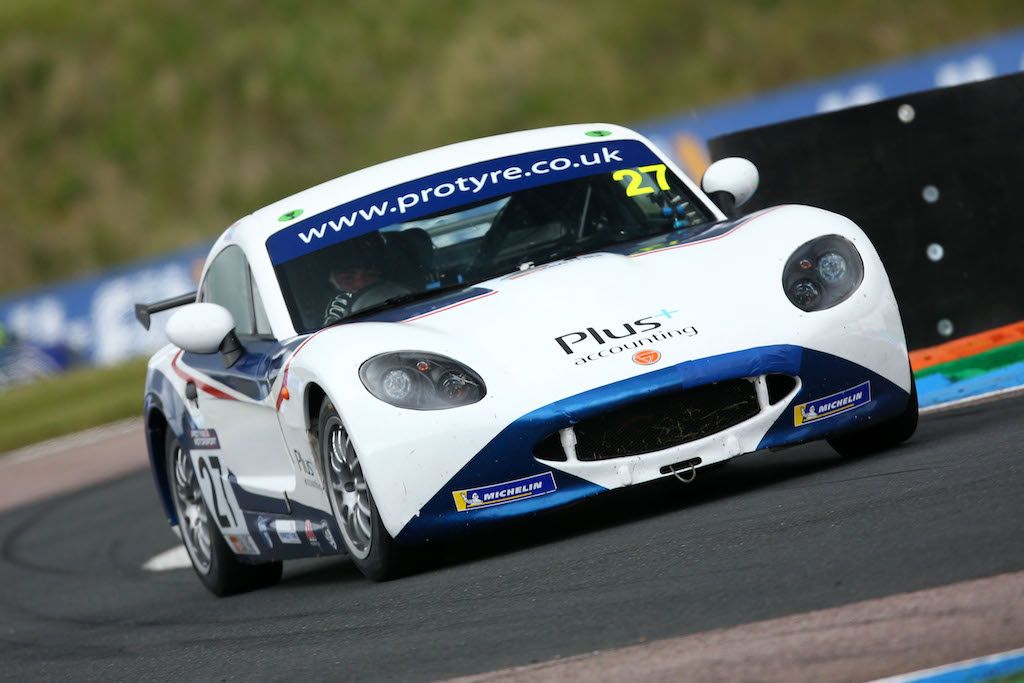 Reigning Ginetta GT5 Challenge Team champions Elite Motorsport got this year's series off to a flying start when the Norfolk team scored a total of seven podiums – including two victories – to lead the Teams plus both the Driver's GT5 Pro and GT5 Am points standings after the opening two races at Thruxton (8-9 May).  

John Bennett scored his maiden outright GT5 victory when he led home GT5 débutant Will Aspin by 2.4secs in yesterday's first race. Bennett and Aspin, starting fourth and fifth respectively on the 32-car grid, headed the field from lap nine in the 15-lap race. GT5 newcomer Harry Mangion headed Karim Sekkat in the Am category in Race 1 run in windy and drying track conditions. Mangion had missed out on a GT5 Am "pole" by 0.010secs, spun on the opening lap of the re-started race, but recovered spectacularly. Race 1 had been red-flagged on the opening lap after a multi-car accident, 2020 GT5 Am series runner-up Sekkat's Ginetta needing repairs necessitating a pit-lane start for the re-start.

Race 2, staged in much warmer and dry conditions, saw a lengthy Safety Car period on lap one when Sekkat retired after a high-speed incident with an Am rival. Bennett moved up to second place with eight minutes remaining – a position he comfortably retained to the chequered flag – while Aspin charged into fifth a lap later, both Elite drivers trading fastest race laps. At the finish following 15-laps, Will came out on top of a hectic three-car battle for third. Harley Haughton lies eighth in the standings, after scoring seventh – from a 17th place grid start – and 14th placings on his car racing début.  In the Am category, Mangion recorded second-place despite a spin – just 1.1secs behind the class winner – and set the fastest Am race lap.

The next Protyre Motorsport Ginetta GT5 Challenge/Ginetta G40 Cup races are staged at Brands Hatch (GP) over 22-23 May.
Will Aspin (GB)Age: 16
Born/Lives: Florence, Italy
Car No: 26

Qualifying Position: 5th
Race 1 Result: 2nd

Start Race 2 Position (second fastest qualifying time): 7th
Race 2 Result: 3rd+Fastest Lap

Latest Ginetta GT5 Challenge Position/Points: 2nd,(57-points)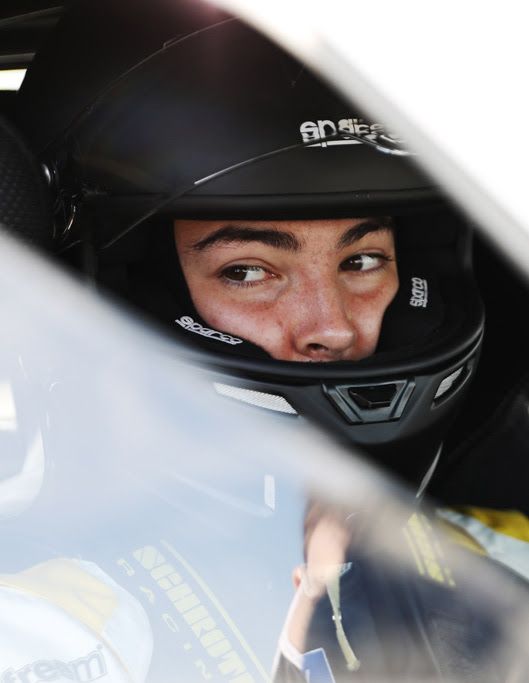 John Bennett (GB)Age: 17
Born/Lives: Salisbury, Wiltshire, England
Car No: 27

Qualifying Position: 4th
Race 1 Result: 1st

Start Race 2 Position (second fastest qualifying time): 6th
Race 2 Result: 2nd

Latest Ginetta GT5 Challenge Position/Points: 1st, (65-points)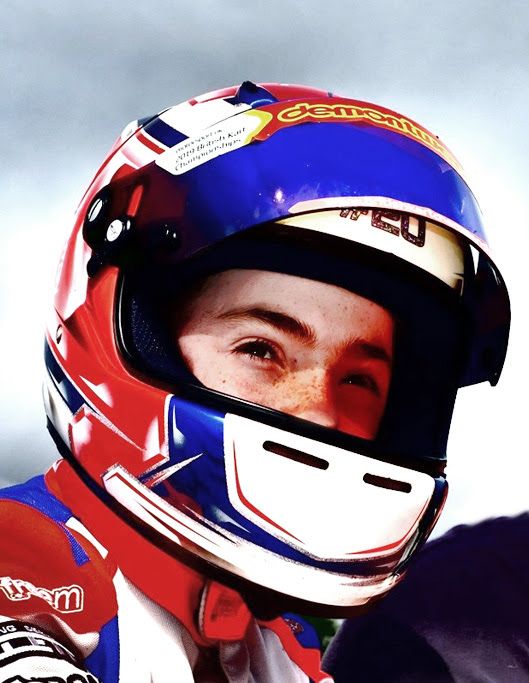 Harley Haughton (GB)Age: 16
Born/Lives: Stockport, Greater Manchester, England
Car No: 20

Qualifying Position: 17th
Race 1 Result: 7th

Start Race 2 Position (second fastest qualifying time): 17th
Race 2 Result: 14th

Latest Ginetta GT5 Challenge Position/Points: 8th, (23-points)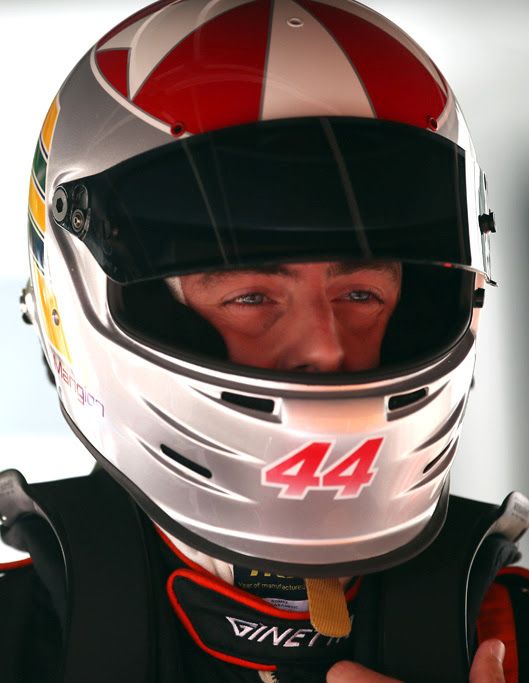 Harry Mangion (GB)Age: 28
Born: Oxford, Oxfordshire, England
Lives: London, England
Car No: 44

Qualifying Position (Overall/Am): 14th/2nd
Race 1 Result (Overall/Am): 11th/1st+Fastest Lap

Start Race 2 Position, Overall/Am (second fastest qualifying time): 14th/1st
Race 2 Result (Overall/Am): 17th/2nd

Latest Ginetta GT5 Challenge Position/Points: 1st (Am), (67-points)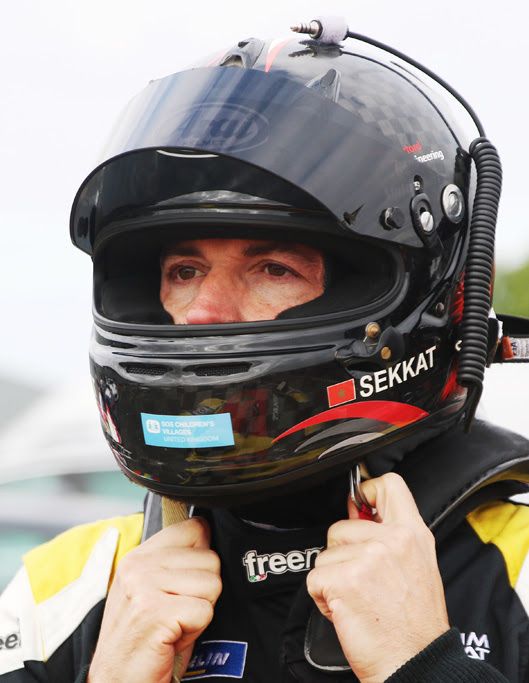 Karim Sekkat (MA/D)
Age: 50
Born: Kiel, Germany
Lives: Oxford, Oxfordshire, England
Car No: 10

Qualifying Position (Overall/Am): 24th/5th
Race 1 Result (Overall/Am): 12th/2nd

Start Race 2 Position, Overall/Am (second fastest qualifying time): 24th/6th
Race 2 Result (Overall/Am): DNF

Latest Ginetta GT5 Challenge Position/Points: 5th (Am), (30-points)