On a normal level, formula one racing's summer break is a chance for drivers to relax and unwind before the remaining races comeback and work begins again. There are those rumors that have the so-called "silly season" beginning, to show if anyone will either remain with their teams or change to another.
However, this summer break of 2022, was just as controversial as what is happening in the rest of the world.
It seemed good running up to the Hungarian Grand Prix weekend, which was the last race before the summer break. News first came down that four-time world champion Sebastian Vettel would retire from the sport, which began the rumors of who would replace him. Fernando Alonso, Daniel Ricciardo or even Vettel's favorite, Mick Schumacher, were mentioned to possibly fill that role.
But the circus really began the day after the race weekend, when it was announced that Alonso had already signed a two, perhaps three-year deal with Aston Martin, surprising his current Alpine team, who thought that a further deal with the Spaniard was secured. Fact was that the French team had only given Alonso one year, plus a performance clause for further employment. Obviously, Alpine knew how old Alonso really was and wanted to judge him on merit, not a future business deal.
If this wasn't crazy enough, stay tuned. Only following the shock of Alonso leaving for more of a secure deal, a day later, Alpine announced that their reserve driver, Australian Oscar Piastri, would take Alonso's place and drive alongside Esteban Ocon. But someone forgot to tell Piastri, who Alpine figured that after many years in their academy, would just fit in to the next position, which was the race drive. Alpine though, figured that Alonso was so certain of signing for the team that they forgot to sign Piastri for another year, which gave Piastri himself a chance to move to another team. Piastri confirmed following Alonso's announcement, saying that despite Alpine's confirmation, that on his twitter account, that he would not be racing for Alpine for 2023.  And this was achieved with the assistance of Piastri's partners former F1 driver Mark Webber and former Renault F1 manager Flavio Briatore to put Piastri into the seat at McLaren.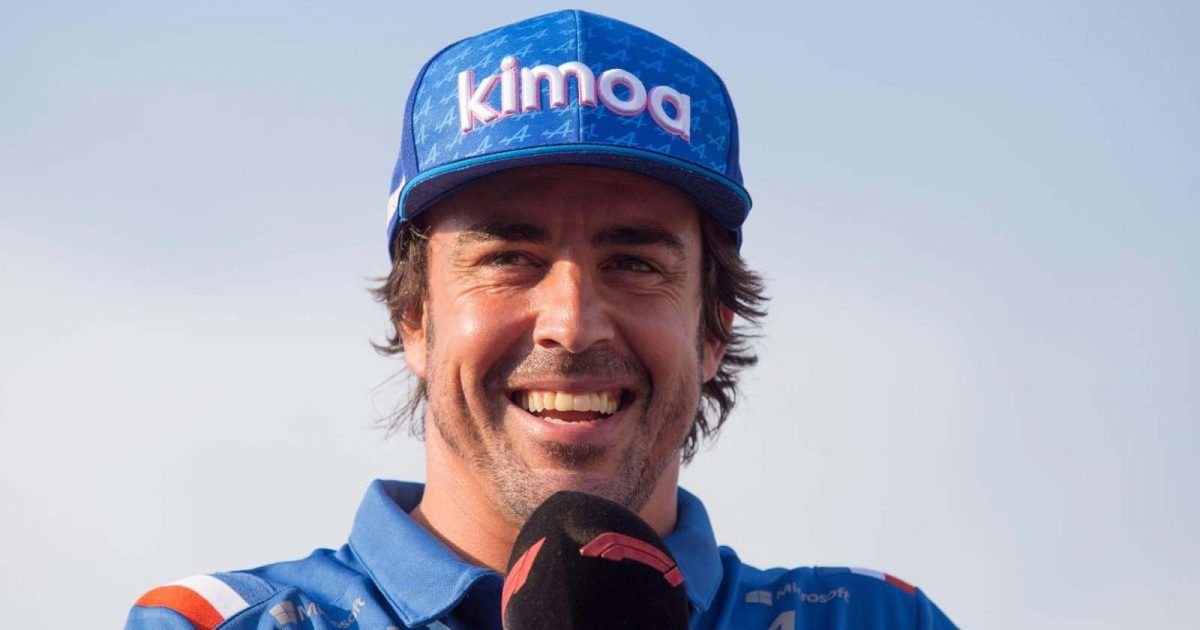 But wait. Doesn't McLaren already have two drivers? Lando Norris with his performances would remain, but fellow Aussie Ricciardo, who had not been performing well, despite the only win for McLaren last season in Italy, would be the victim of a buyout of what Ricciardo requested of $ 21 million U.S. Dollars, for which he still had one year remaining on his contract. At this time of writing, it has happened, because Ricciardo now has been released from McLaren at the end of the season, which now gives Piastri the chance to fill that driver position.
But so far, Alpine has protested, saying that Piastri violated their contract, and despite the board of contracts stating that both are correct, it will be Alpine's decision to be paid out by McLaren for Piastri's service.
However, who will fill the position if Piastri leaves? Ricciardo is the most popular choice, but he could be too expensive for Alpine CEO Laurent Rossi, who is rumored to want Schumacher for the second seat. But is Schumacher ready? Vettel, a great friend of the younger Schumacher, believes that he should be released from his Ferrari academy contract, which now has him at Haas, who will have to decide whether Schumacher's performances for the rest of the year, can give him another season at the American team.
So here we are on the weekend of the Belgian Grand Prix, a race that might be axed from the formula one calendar. And with Alpha Tauri, Williams, Alfa Romeo, Haas, and of course McLaren and Alpine seats open, it might just be as stormy as the weather predicted this weekend at the famous Spa-Francorchamps circuit.
By Mark Gero