SEBRING, Florida, U.S.A.—It might have been a half century since Ferrari had been participating in the World Endurance Championship, but Thursday qualifying at the Sebring International Circuit put that all to rest as the AF Corse of Antonio Fucco, pulled off an upset at the Italian clocked the fastest time of the session, with a 1:45:067, ahead of the two favorites from Toyota Gazoo Racing, with Brendon Hartley and Kamui Kobyashi second and third, respectively.
Alessandro Pier Guidi put the second Ferrari AF Corse in the top four, with the American Cadillac, driven by Alex Lynn in fifth. The Porsche 963 took sixth, with Kevin Estre driving, which makes the top six drivers representing four different car manufacturers.
Porsche placed again in seventh, with the two Peugeot Energies Cars in eighth and ninth. The Glickenhaus and Vanwall entries followed to round up the hypercar division.
Olivier Jarvis led the quickest time in the LMP 2 category, breaking the 1:50 barrier with a time of 1:49:947, ahead of the Hertz JOTA driven by Pietro Fittipaldi. Despite a hand and wrist injury, Robin Frijns took his WRT car to the third fastest time, with fourth being the Alpine ELF team, who have been quiet all weekend so far. Matthieu Vaxiviere took the French team to fourth, while another Hertz Jota with Yifei Ye at the wheel, qualified fifth. In sixth was the second WRT car of Robert Kubica. What was even more amazing was the fact that the top six teams and drivers in the top six all are separated by only three tenths of a second from one another.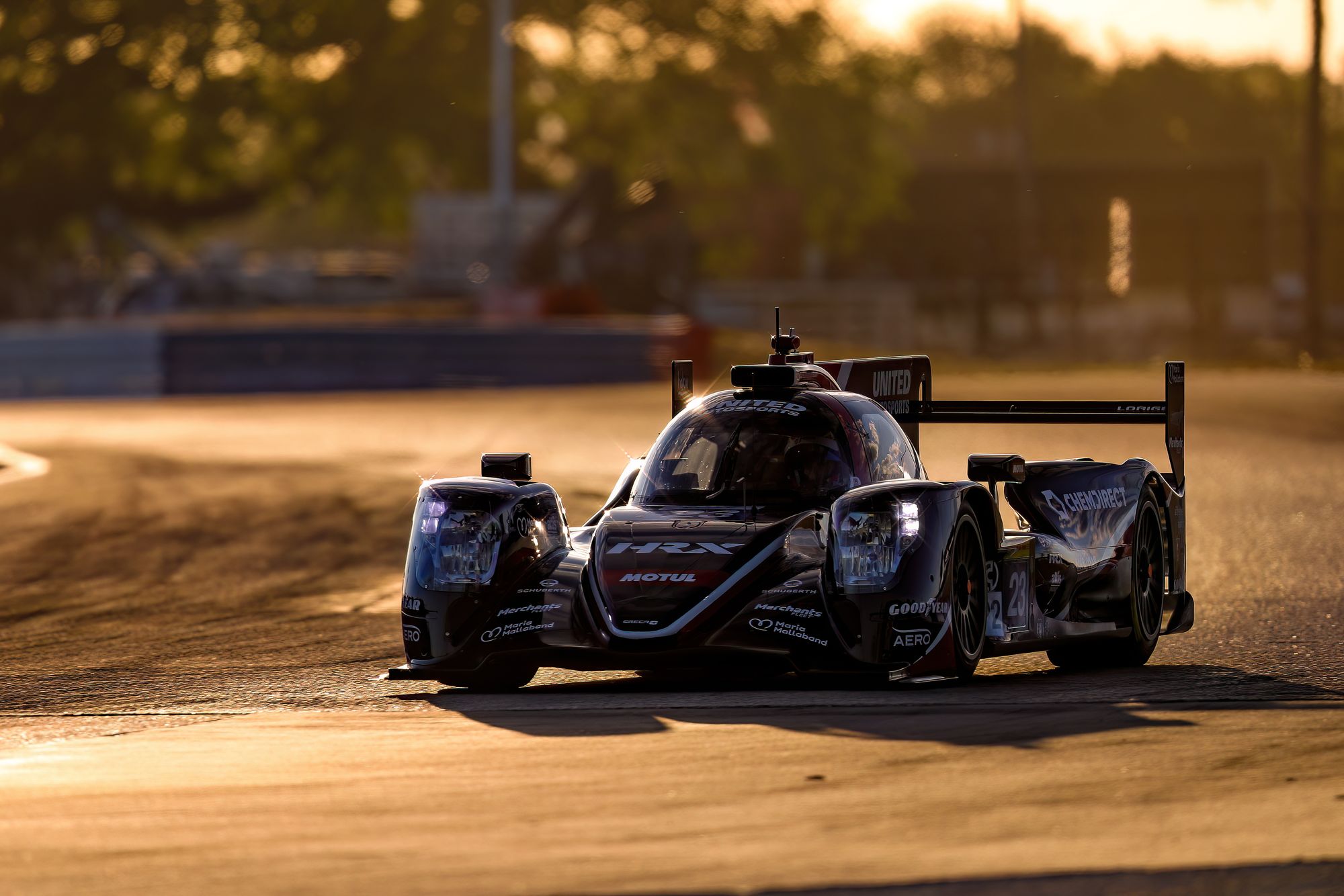 The GTE AM division was a tooth and nail biter right down to the last moment. But when it was all over, the Iron Dames team took pole in this group, with Belgian Sarah Bovy recording a time of 1:58:949 in the Porsche 911 RSR 19, just ahead of Ben Keating in his Chevrolet Corvette. Ahmed Al Harthy took the TF Sport Aston Martin to third, which made three different manufacturers in the top three in this category. Luis Perez Companc finished in fourth in his Ferrari 488 GTE, with the next two positions being the AF Corse and the Project 1 Porsche entry Porsche 911 RSR 19 rounding out the top six.
The 100 Miles of Sebring will get underway on Friday, beginning at noon Eastern U.S. time.
By Mark Gero