SEBRING, Florida, U.S.A. – Toyota Gazoo Racing took advantage of an early accident and a following red flag Friday afternoon as their number seven entry of Mike Conway, Kamui Kobayashi and Jose Maria Lopez went on to take the 1000 Miles of Sebring, ahead of their teammates Sebastian Buemi, Brendon Hartley and Rio Harakawa.
After a half a century being on the sidelines, Ferrari Corse finished on the podium in third, with Antonio Fuocco, Miguel Molina and Nicklas Nielsen. Cadillac had a fine race, taking fourth ahead of the two Porsche Penske Motorsport cars.
Both Toyota's were running second and third during the red flag period when Fuocco dived into the pits for additional fuel and tyre change, but both Toyotas stayed out, and increased their lead until midway through the race, when Kobayashi finally took the lead for good, and held it for the remaining hours.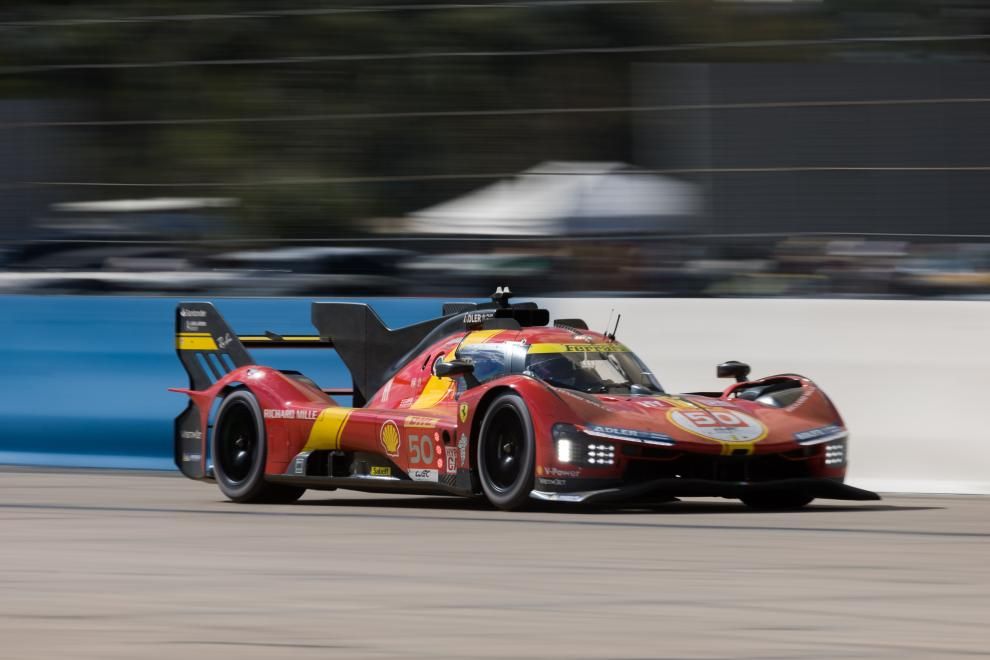 In the LMP 2 race, Hertz JOTA driven by Will Stevens, Yifei Ye and David Beckmann took the lead in the fourth hour when leader Oliver Jarvis retired his United Autosports car with an electrical issue. The team held on until darkness came around in the last hour. At that point, Stevens had to come in for a final pitstop. This gave the Prema car, with Dorine Pin, Marco Bortolotti and Danii Kvyat who had been chasing the JOTA entry all day, finally took the lead with minutes left in the race. But unfortunately, Prema had to pit as well, and Stevens took the lead once again and the victory, with the United Autosports car of Frederic Lubin, Phil Hanson and Felipe Albuquerque sneaking into second, with Prema finally ending up into third and the last step on the podium.
It was a two-car battle in the GTE AM class, with Sarah Bovy and her Iron Dames Porsche, going up against Ben Keating and the Corvette squad. However, in the third hour, Iron Dames driver Rahal Frey overshot a turn a headed into the grass, ripping off the car's rear end and ending the challenge against the Corvette. Keating, along with co-drivers Nicholas Verrone and Nicky Catsburg went on to take the class win, with Christian Reid, Mikkel Pedersen and Julien Andlauer in the  Dempsey -Proton Porsche second, and Takeshi Kimura, Scott Huffaker, and Daniel Serra driving the Kessel Ferrari in third.
The second round of the championship returns to Europe on April 16th with the race at Portimão in Portugal.
By Mark Gero