SEBRING, Florida, U.S.A.—Toyota Gazoo's veteran Japanese driver Kamui Kobayashi proved Wednesday that his team still is the favorite for this Friday's 1000 miles of Sebring on Wednesday by setting the fastest time in the second free practice, clocking a 1:46:954 ahead of his team's rival car, driven by Brendon Hartley, with Ferrari's Anotnio Fucco's Ferrari hypercar 499 entry taking third.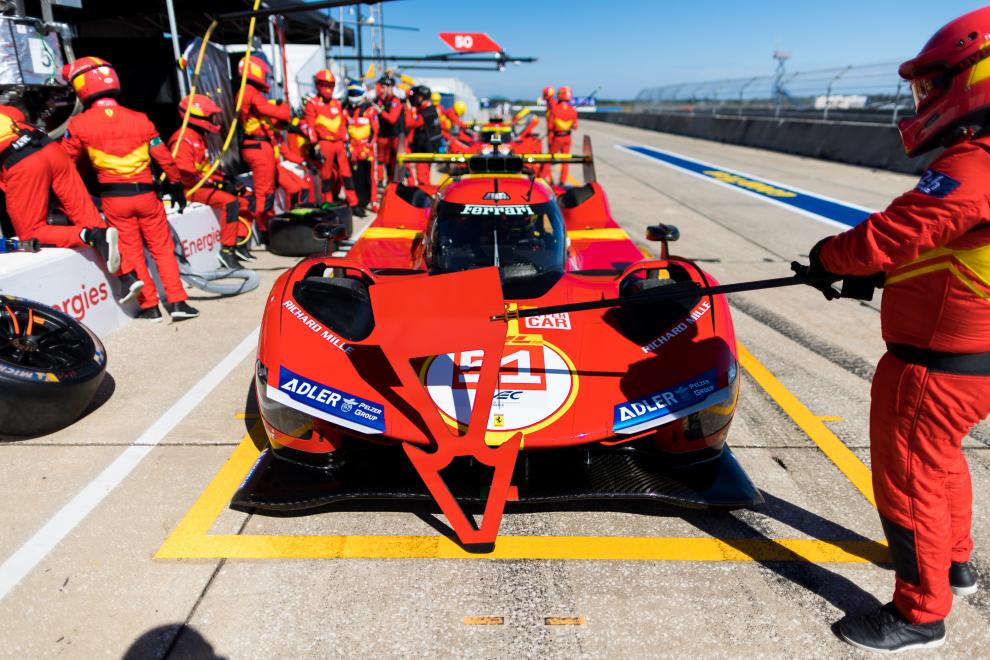 Richard Westbrook was the fourth fastest in the session with the Cadillac, even considering the Briton brought out the first of two red flags when he collided with the Proton Porsche 911 RSR 19, driven by Ryan Hardwick. The second Ferrari with Alessandro Pier Guidi took fifth, and a tremendous improvement for the Glickenhaus team car, placing sixth with Olivier Pla. Frederic Makowicki in the Porsche was seventh, followed by the Two Peugeot Energies entries in eighth and ninth, who were driving on this circuit for the first time. The second Porsche with Andre Lotterer at the wheel, finished ninth with the Vanwall car with Tom Dillmann tenth.
The LMP 2 division had the current Haas F1 reserve driver and JOTA Hertz Porsche pilot Pietro Fittipaldi take the honours in this group with a time of 1:50:326, with second place going to United Autosports Phil Hanson. Right behind him is the second United Autosports, was teammate Oliver Jarvis. Another JOTA car, the second Hertz Porsche with Yifei Ye driving, was fourth.
In the final group, the GTE AM, Ferrari's Daniel Serra put his Kessel Racing car in front with the best time of 1:58:485 just ahead of the Corvette Racing entry with Nicky Catsburg. Another Aston Martin, this time the D'Station car with Casper Stevenson, who is making his debut in the WEC, ended up in third. Serra's teammate, Takashi Kimura, caused the second red flag, when his Ferrari spun out and stalled on track.
The final practice will take place on Thursday at 11:55 AM local time, with the race itself, starting at 11:00 AM on Friday.
By Mark Gero