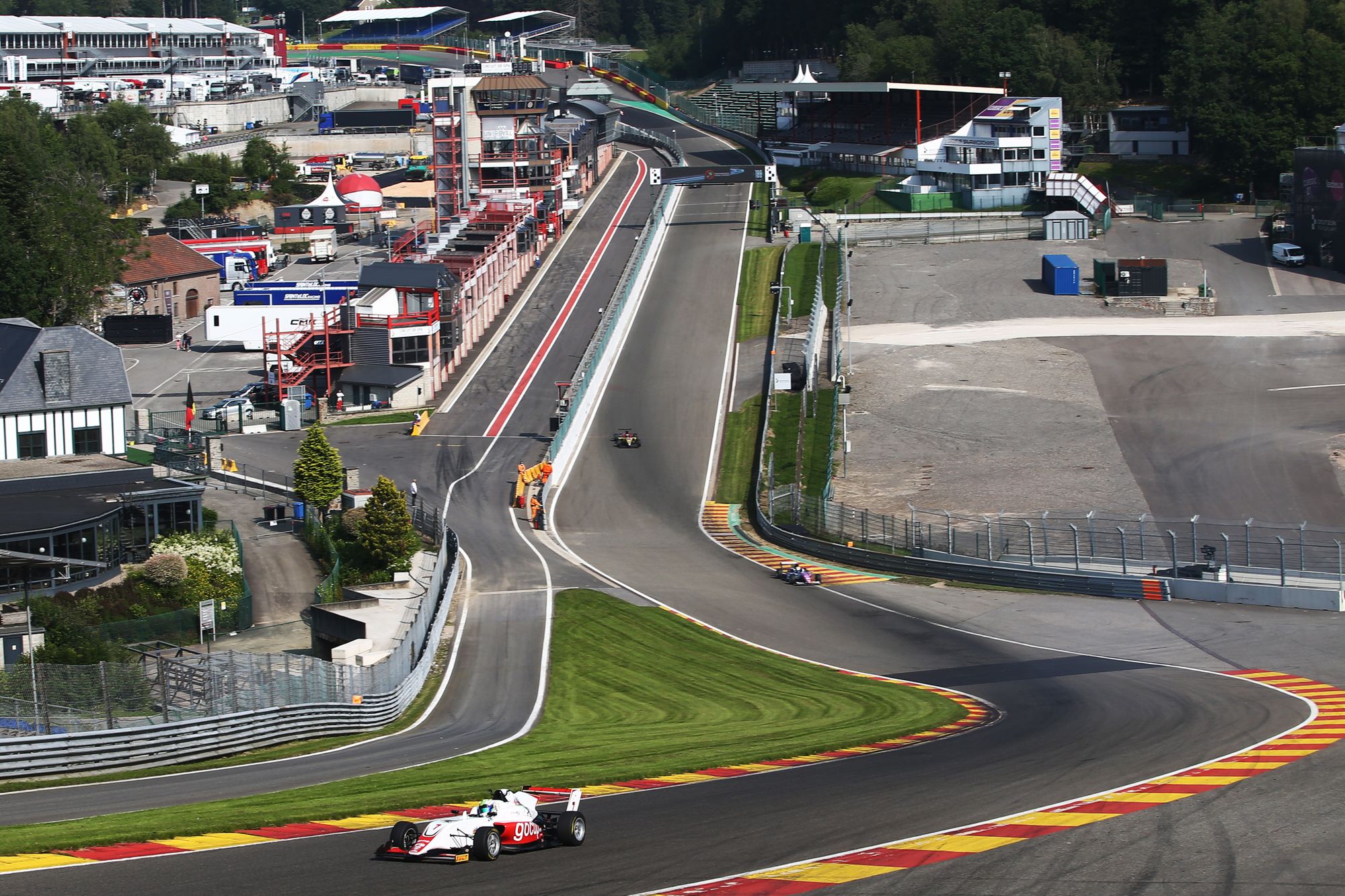 Daventry team dominate British F3 finale in the Ardennes.
Faria seals maiden win, Yeany takes first podium, Grundtvig adds to silverware haul.
Fortec zero in on top three positions in Teams Championship heading to Snetterton.
Fortec Motorsport scored an impressive 1-2-3 finish in the BRDC British Formula 3 Championship finale at the iconic Circuit de Spa-Francorchamps, Belgium last weekend (23-25 July).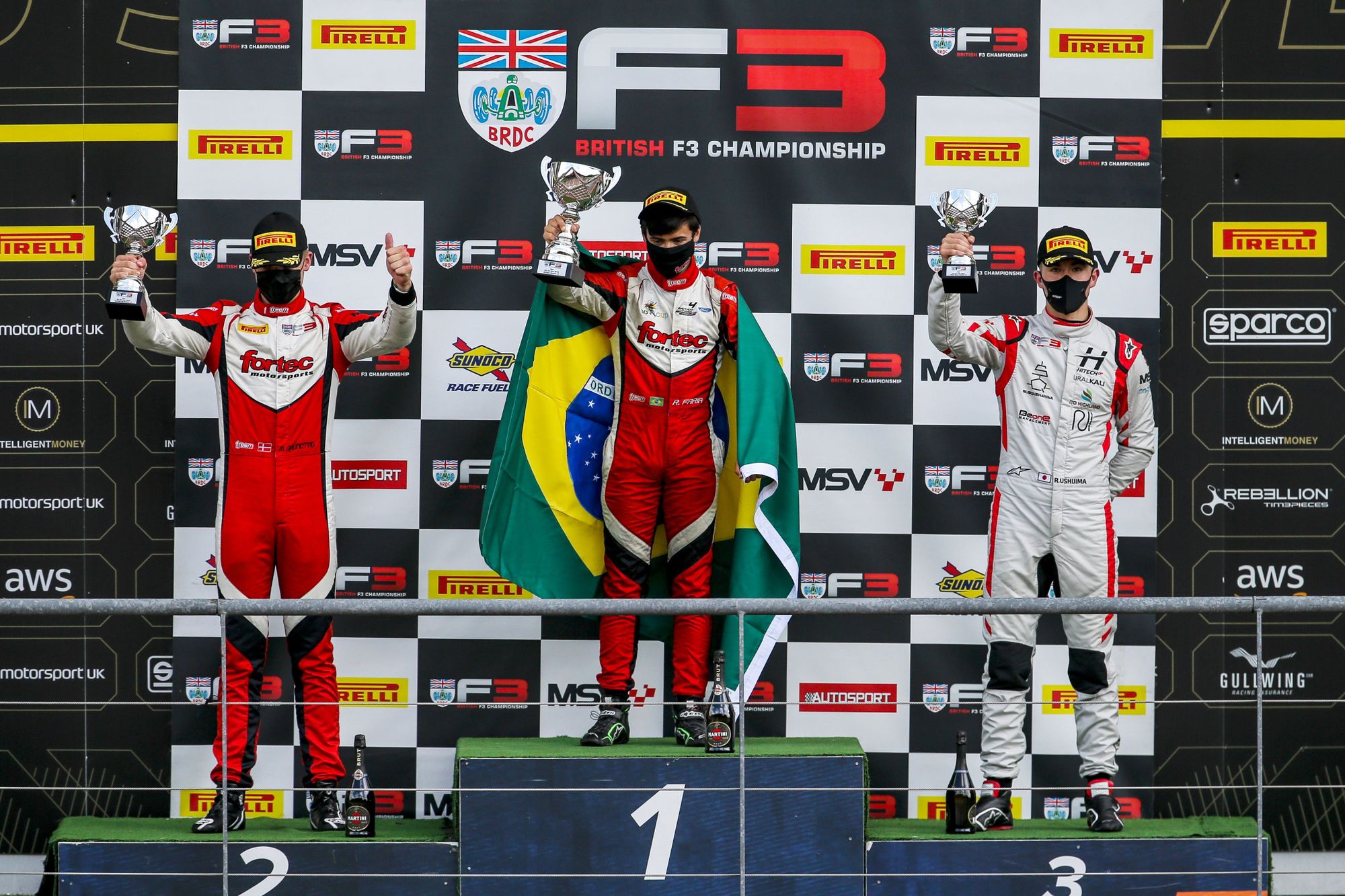 The Daventry-based team made the annual 'away day' for the UK's premier single seater series off the back of two positive rounds at Silverstone and Donington Park, in which Roberto Faria claimed three podium finishes and Mikkel Grundtvig scored a maiden win.

The high-speed, sweeping 4.3-mile Spa circuit in the heart of the Ardennes would prove to be a challenge for the duo – plus new team-mate Hunter Yeany – during practice and qualifying, but in race trim they were able to mount a comeback.

Yeany led the charge from P12, moving up four positions to score a top-ten finish on debut, with Faria similarly improving up one spot. Grundtvig completed the running in P14, with all three cars among the points.

After a similar result later that afternoon in the middle contest, all eyes were on the trio at the front of the field in Sunday morning's finale.

It would be Grundtvig who led early on, getting the benefit of a tow down the Kemmel Straight to pass Juffali and set about extending his advantage. Faria then followed through into second around the outside of the Fagnes chicane on the next tour.

The gap between the pair began to gradually reduce, culminating in a pass on the penultimate lap of the race, Faria making a move stick at Les Combes before powering clear to register his maiden victory in both British F3 and in single seaters.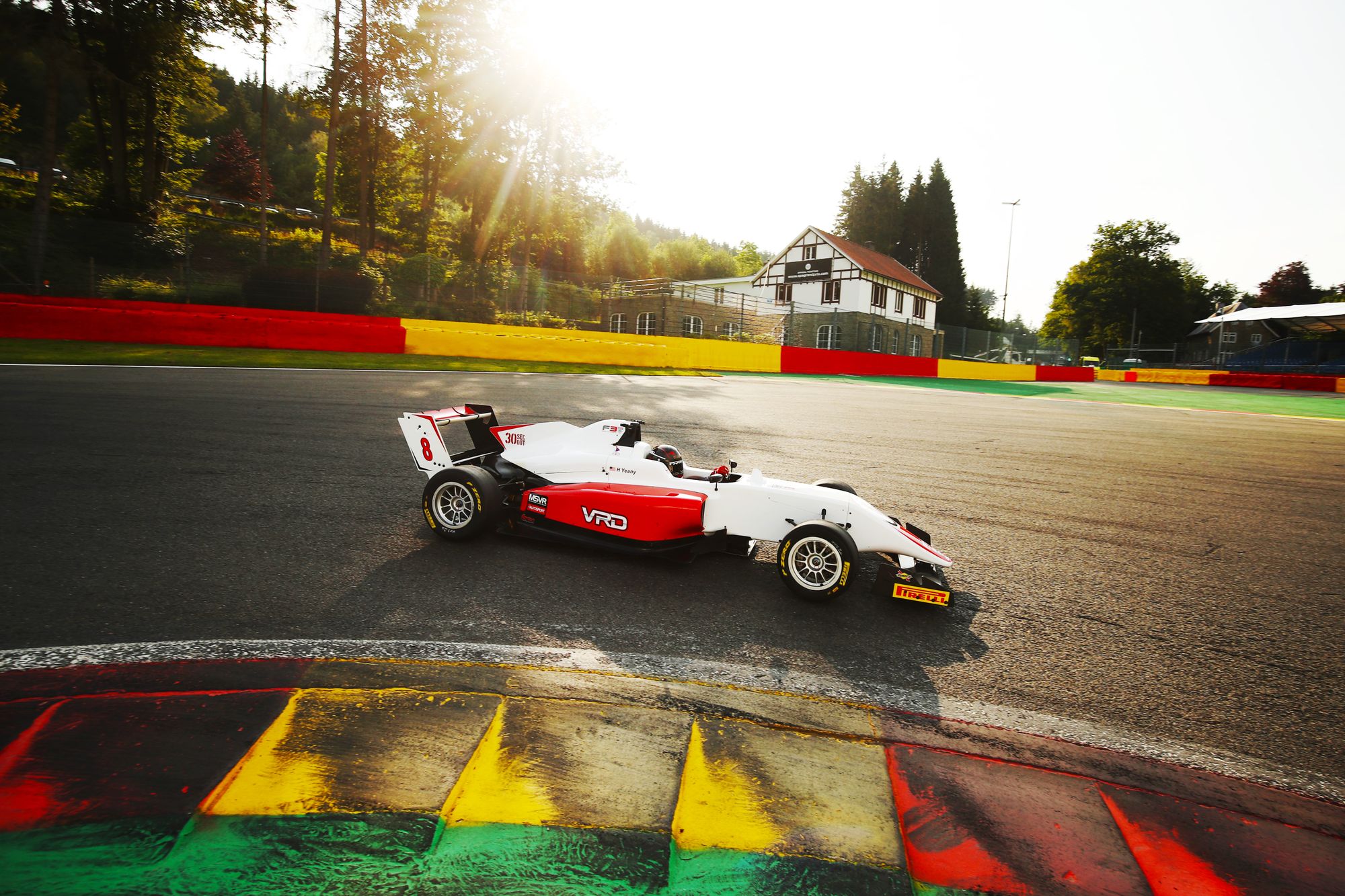 Grundtvig finished a mere 1.6 seconds adrift to score his second podium of the campaign, with Yeany – fourth at the chequered flag but later elevated after post-race judicials – rounding out an all-Fortec rostrum.

The result strengthens Faria's top-five position in the standings, whilst remain fourth in the Teams Championship, just 17 points adrift of breaking into the top three.

The BRDC British Formula 3 Championship resumes over the weekend of 7-8 August at Snetterton's 300 circuit in Norfolk.

Oliver Dutton, Team Manager said:

"It's a fantastic result to end on, the whole team has really dug in and worked hard to bring home this 1-2-3 finish. It's not been the most straightforward weekend, so to end it on a high note is very rewarding.

"I'm delighted for Roberto; we've worked together for a few years now, and the development we've seen from day one to now is just incredible. He really applies himself and puts the hours in away from the circuit, so it's satisfying to see the results he deserves come his way.

"For Mikkel, it's another trophy for the cabinet, and he keeps progressing with every run out in the car. Similarly, I thought Hunter really gave a good account of himself on his debut weekend, especially given we're at Spa, one of the trickiest circuits on the calendar, and he hasn't done any pre-season running.

"We've got two weeks to reset now and go again at Snetterton – the aim is very much to make it three wins in three meetings there."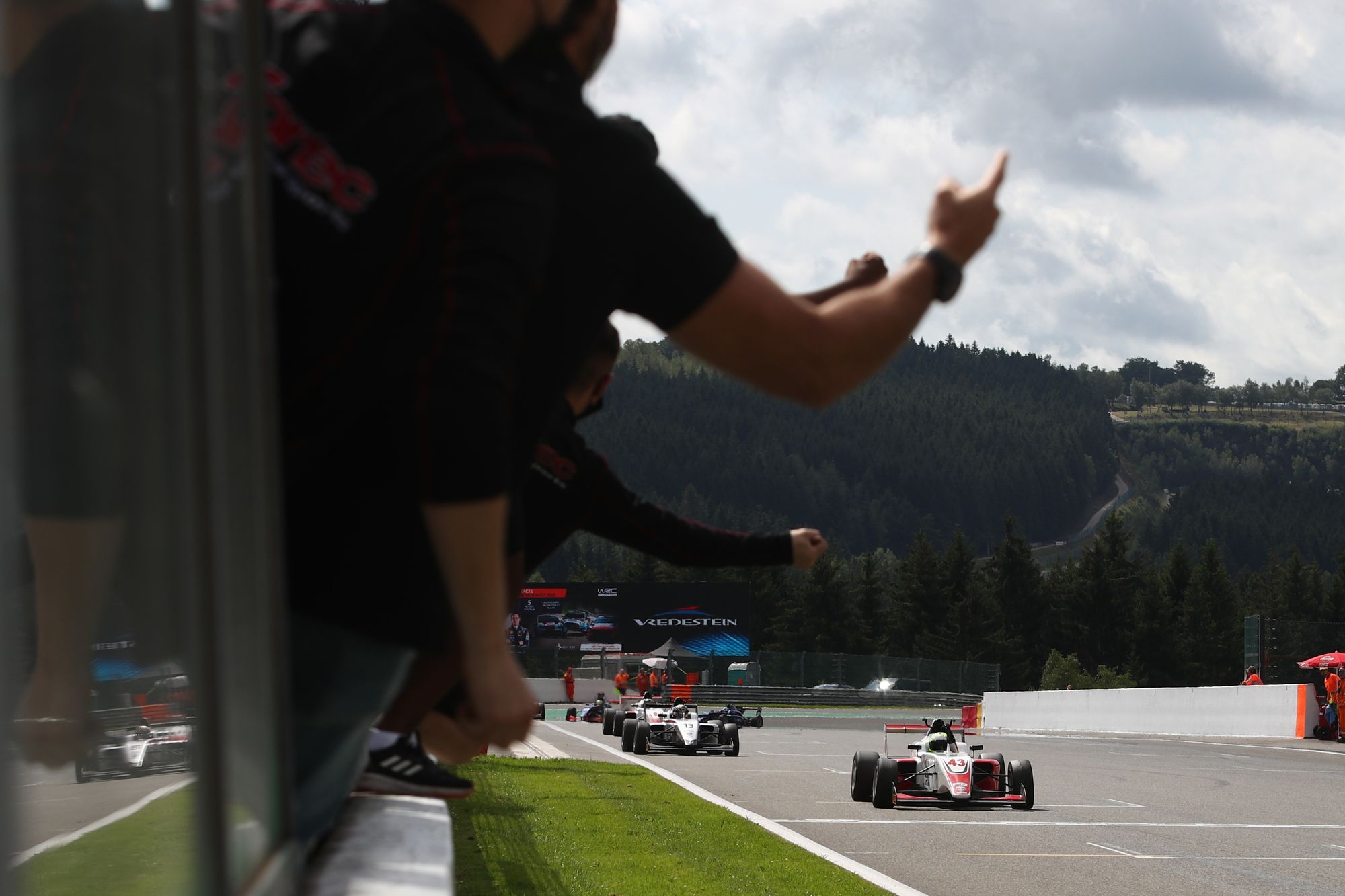 Roberto Faria (#7) said:

"I'm really pleased to have my first victory in British F3, and I have to say a huge thanks to all my supporters and Fortec Motorsport for their support.

"The car was really strong in that final race, and it gave me the confidence to attack. I was able to close the gap to Mikkel and make a pass towards the end, and from there it was about making no mistakes and bringing it home.

"For me, this is a big moment in my career, and hopefully we can use this as motivation to go on and win a few more races this season."

Hunter Yeany (#8) said:

"It's been a rollercoaster first weekend in the championship, but I think I can be satisfied with the results we've achieved.

"To score my first podium, on my first race weekend in the car, against a field who've been competing all season is no mean feat, so I'm pleased about that.

"I'd like to say a big thanks to the whole team, plus my supporters, for their part in making this weekend happen. It's been really great experience for me, and I'm sure I'll take that forward and put it to good use."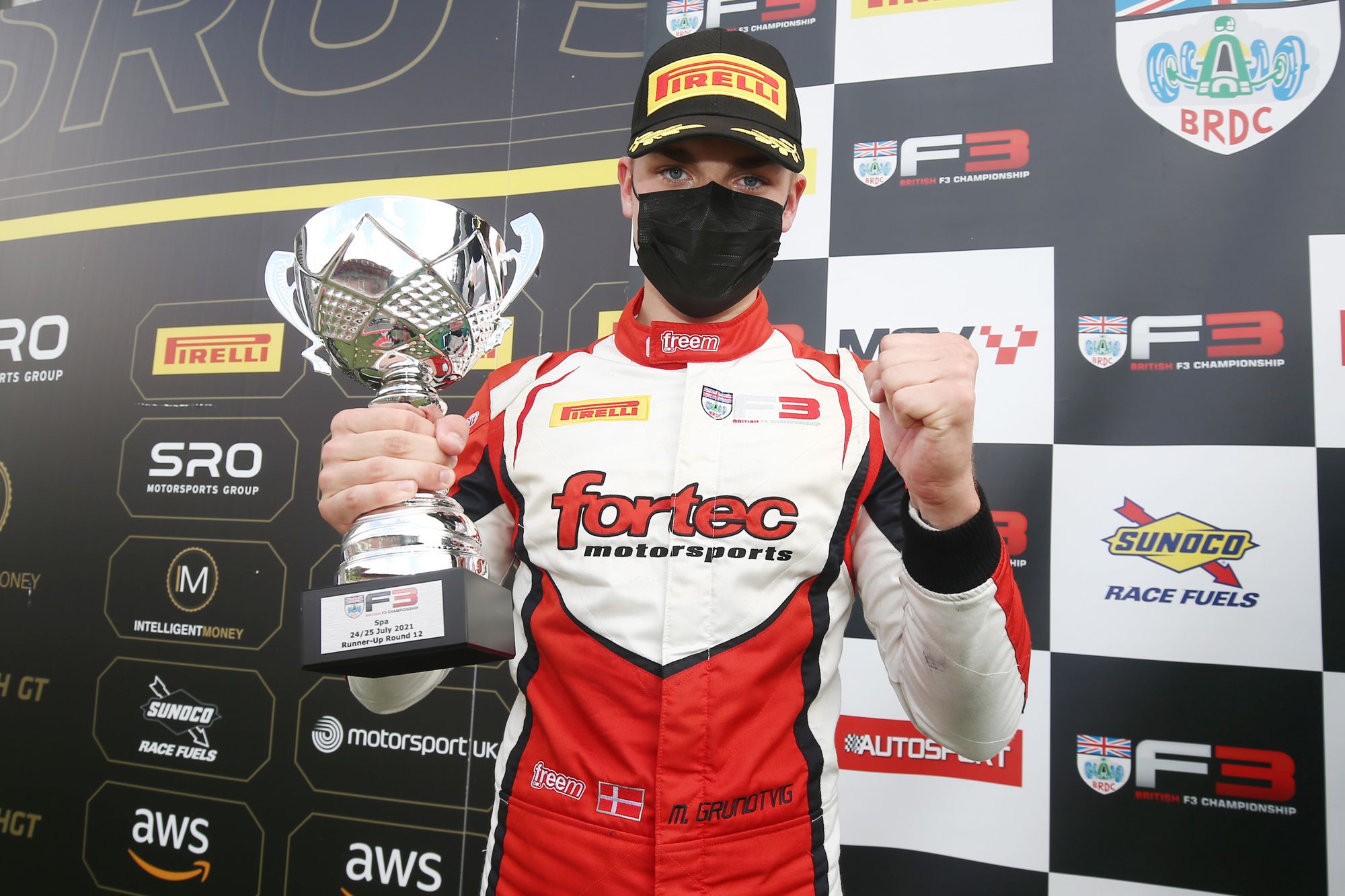 Mikkel Grundtvig (#43) said:

"It's really satisfying to have another podium finish, not least because we've now done it two race weekends in a row, which shows the results are starting to come consistently.

"As a weekend, it was difficult in places, but we worked as a team to move through that and ended it on a really high note. Of course, you always want to win, but if you can't then a 1-2-3 finish for the team is a pretty ideal situation.

"I've continued to learn and develop this weekend, driving at Spa was a really great experience to have, and now I'm just looking ahead to Snetterton."